Cookies are data sent by the web server that a website temporarily stores on the user's PC.
Cookie files can store different information about the visitor, such as visitor's language, visitor's authorization data, YouTube recommendations, etc. As a result, cookies help make browsing websites more convenient for the visitor.
Any country has its own laws concerning personal data. If some website collects cookies without getting approval from the visitor, authorities can fine the website owner. That's why it's important to acknowledge the website visitor what personal data is collected as a cookie file.
If you disable the showing of the cookie consent for certain services or your website visitor declines the storage of cookie files for this service, such services won't be able to collect cookies. For example, if the visitor declines the storage of cookie files for Google Analytics, analytics won't be collected for this visitor.
How it works
Websites created in the Bitrix24 Sites provide the visitor with the capability to manage cookies. Upon the first visit at the bottom of the site page, a notification about the consent to the processing of cookies will automatically pop up.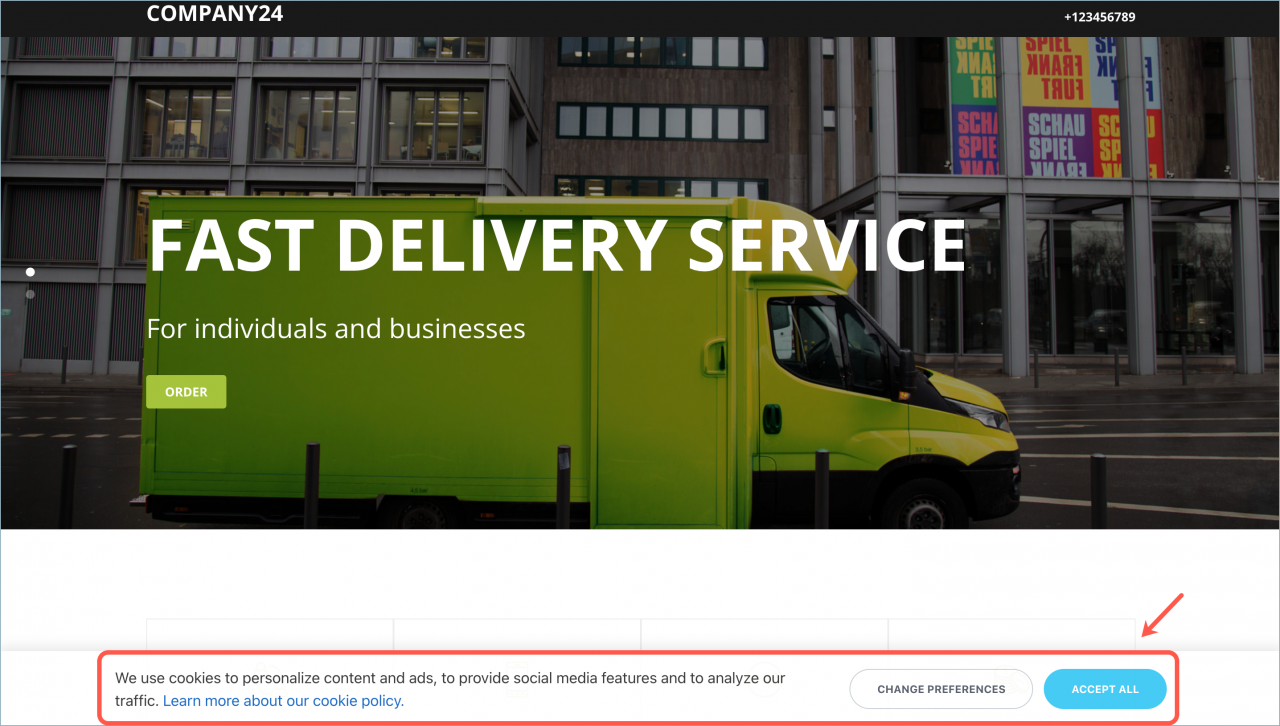 The visitor can Accept all cookies or Change preferences for each cookie by clicking the corresponding button. In this case, he/she can allow or not allow to store certain types of cookies. Next, the visitor needs to click Save and accept.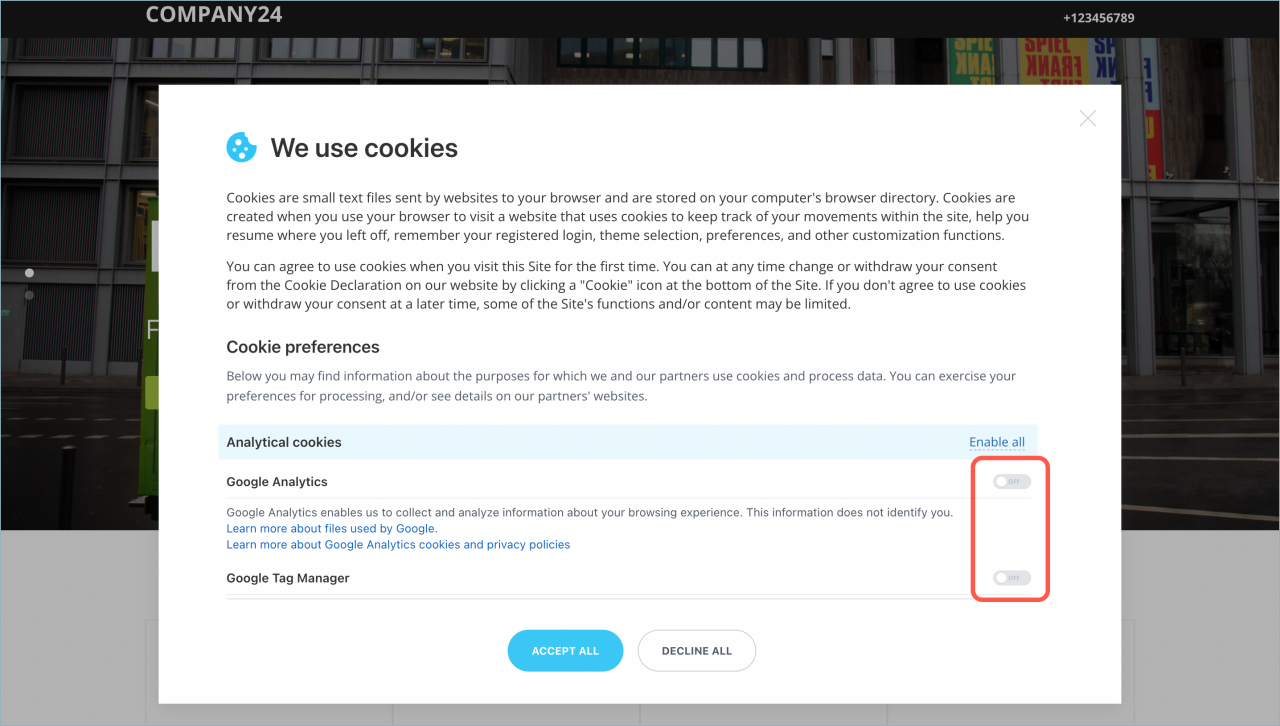 The visitor can change these preferences at any moment by clicking the Cookies at the bottom of the screen.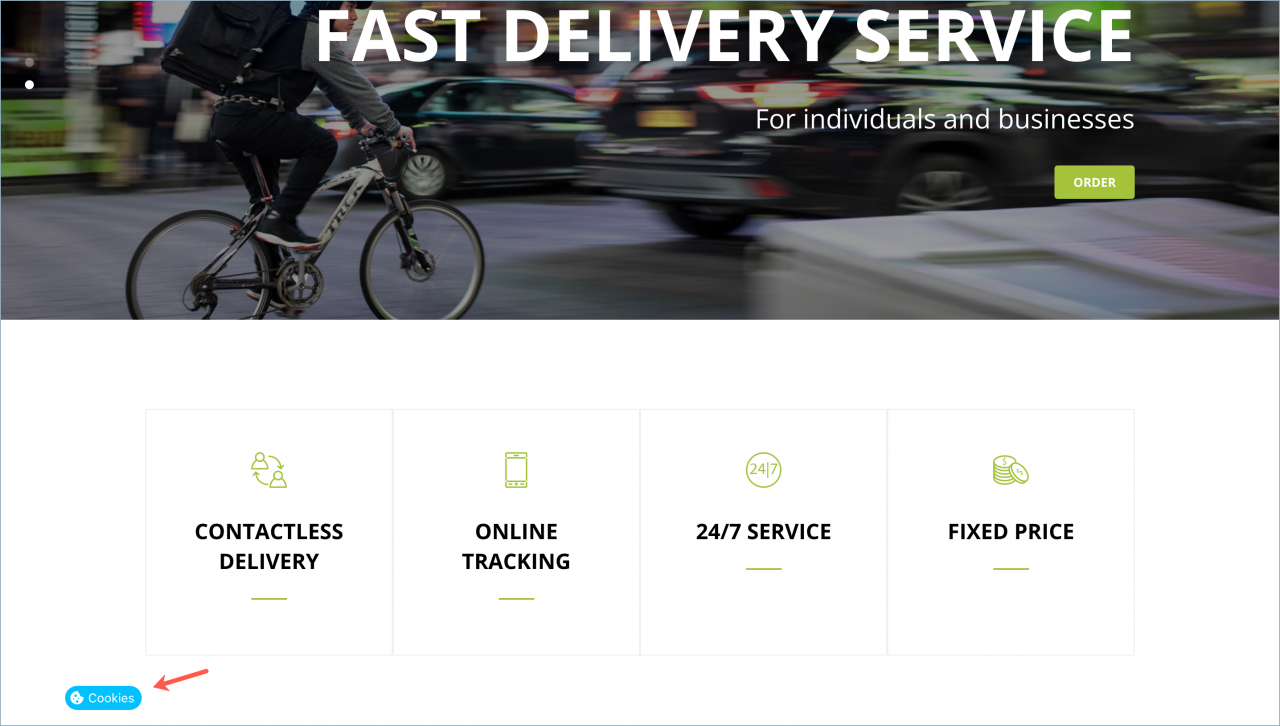 How to enable the cookie consent banner
First of all, go to the Sites section > select a website > click Actions > Configure site.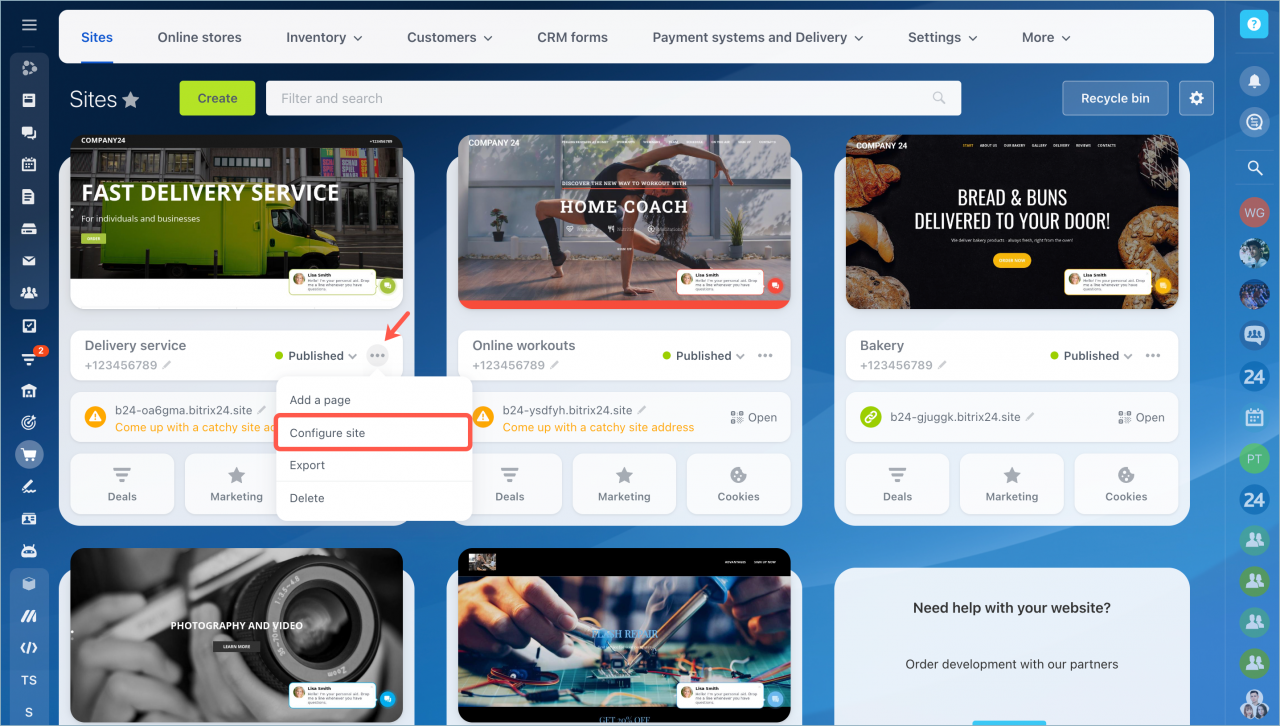 Scroll down the page, open the More section and enable the Show cookie consent banner option in the Cookie processing section.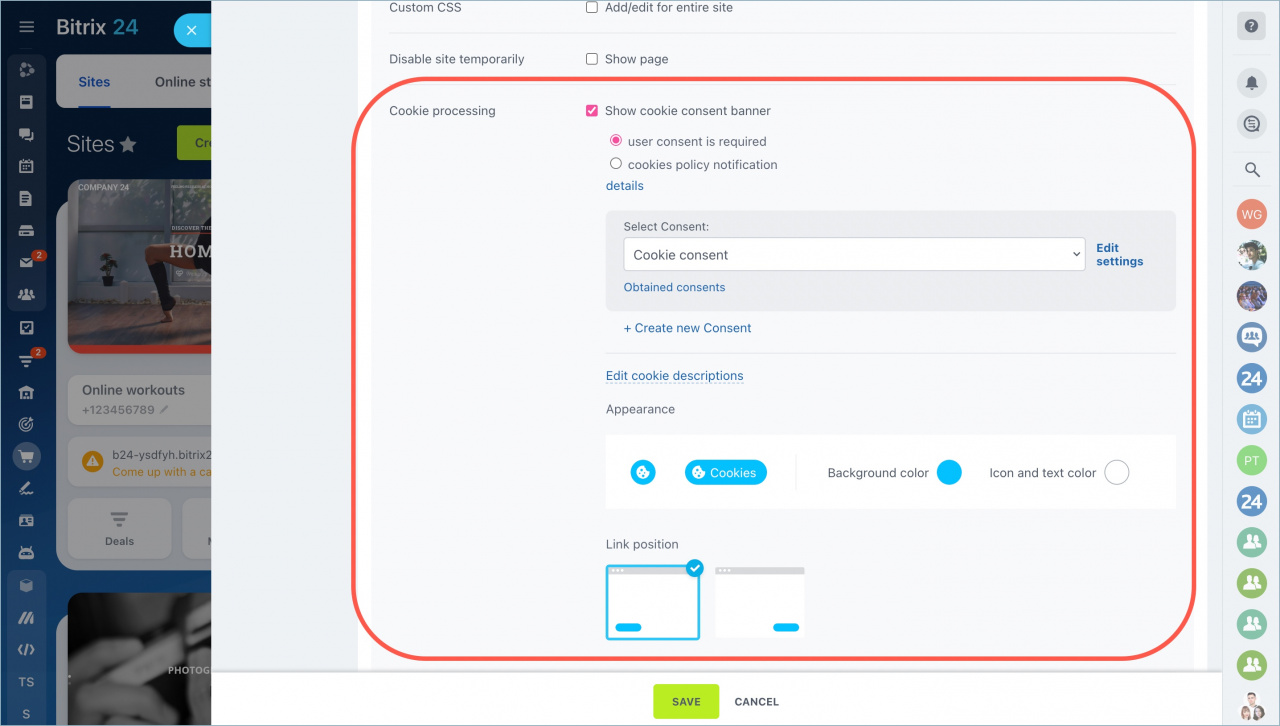 How to configure the cookie consent
Edit cookie descriptions
Click the Edit cookie descriptions button.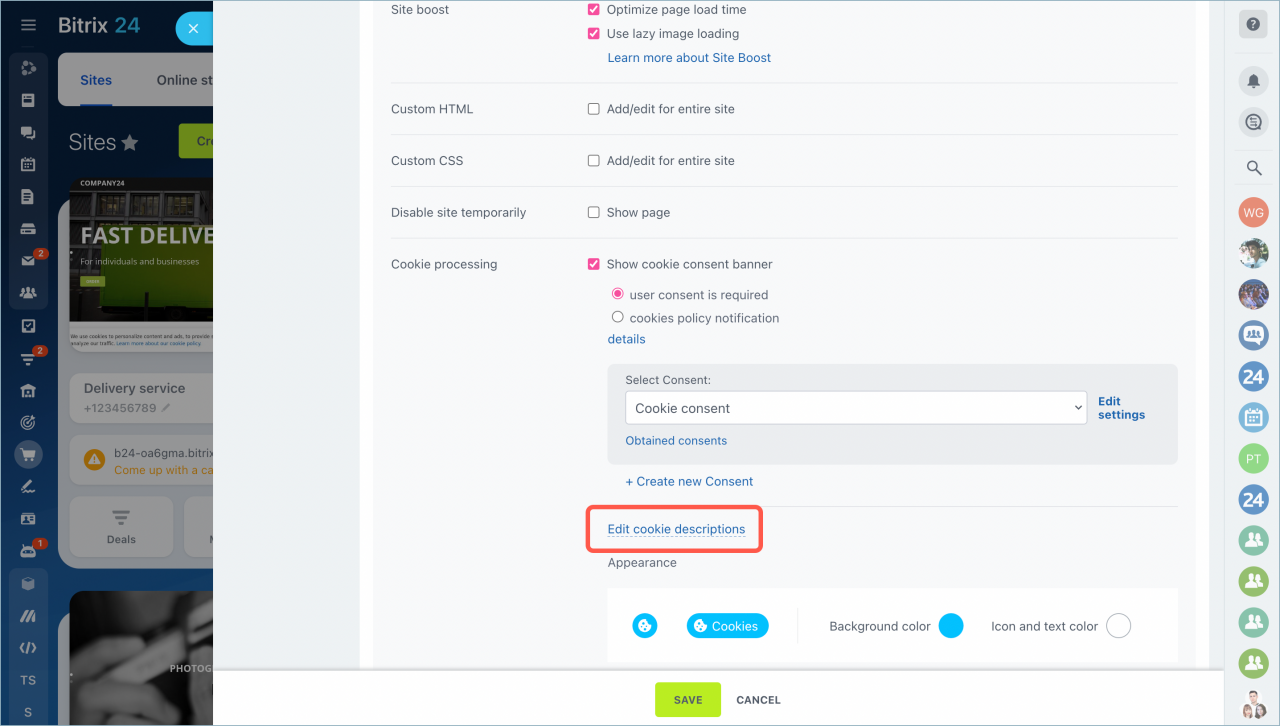 We've added a description of cookies for some popular social services: Google Analytics, Google Tag Manager, Facebook pixel, YouTube, Google Maps.
You can edit texts of these descriptions or disable them if you don't store such data in your cookies.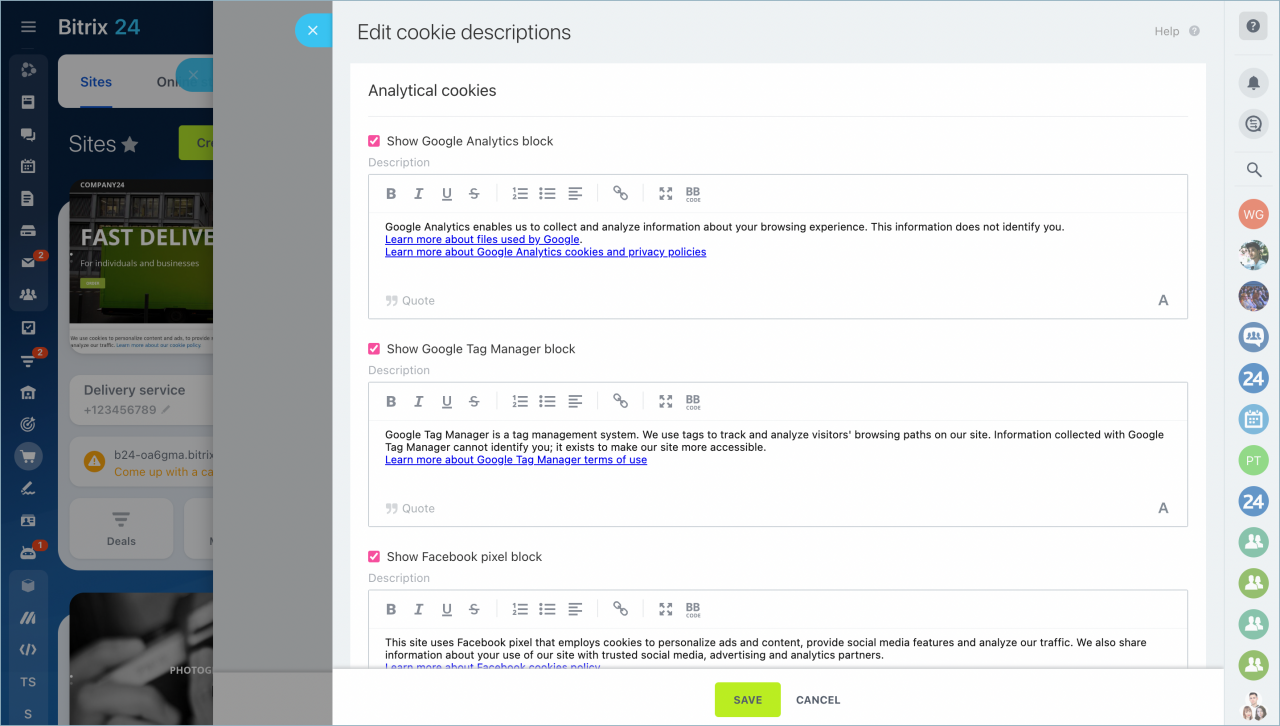 If there is another service connected to your website and it uses cookies, we strongly recommend adding the description of such service. Click the New cookie type button and enter its description.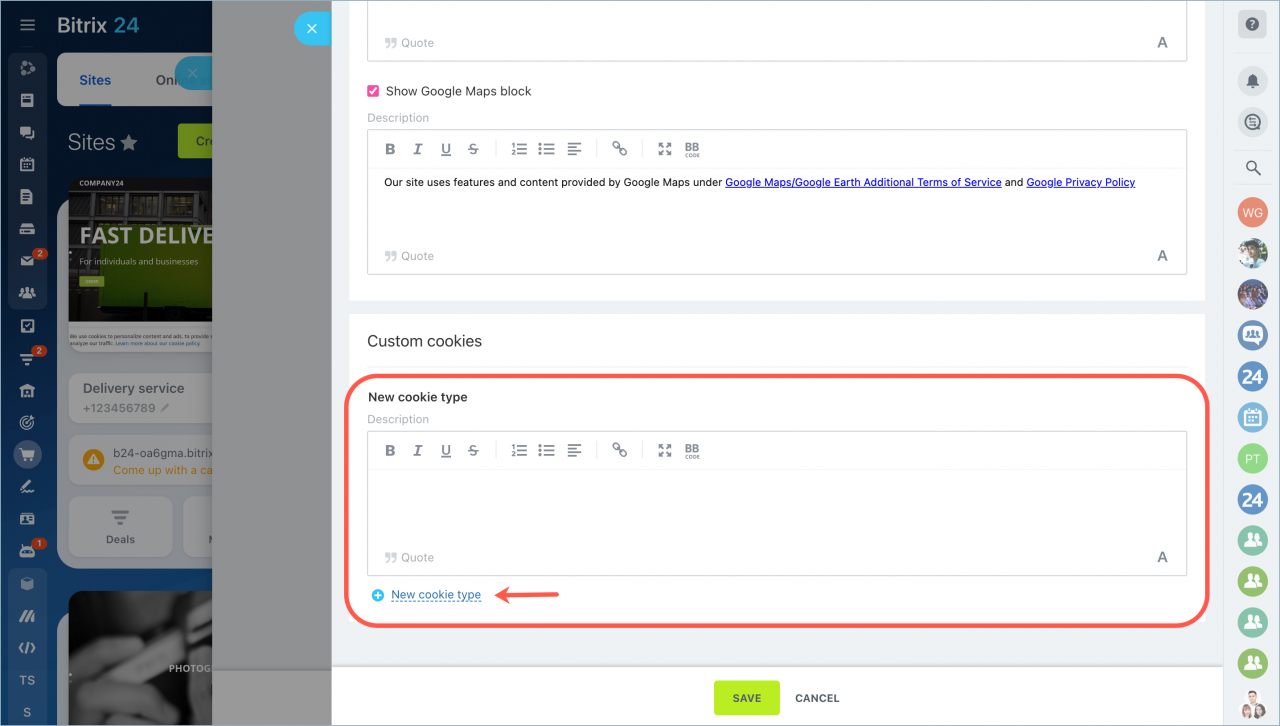 Link position and appearance
Important! To save all the changes, you need to republish the main page of your website.