In Contact Center section you can access all the communication options settings available in your Bitrix24: mail, telephony, website widgets, website forms, callback and open channels.
Go to CRM > Add-ons > Contact center.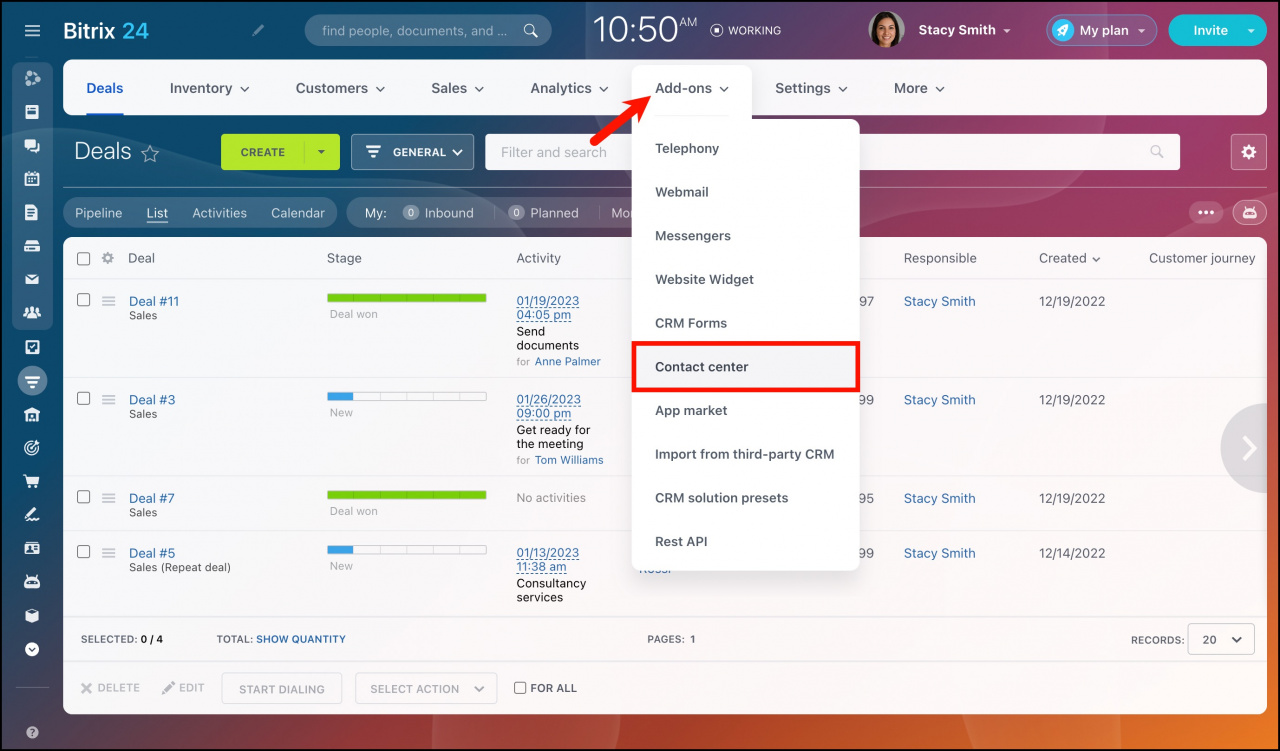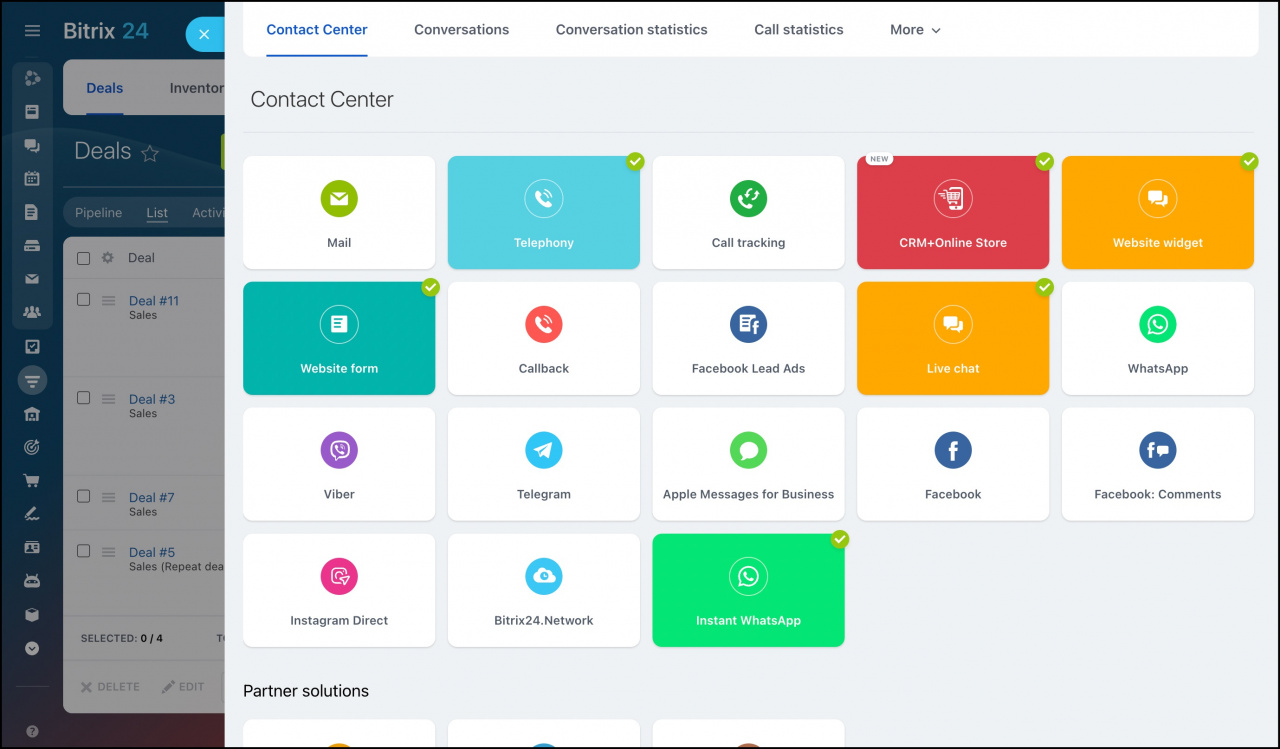 Mail
In the Mail section, you can connect your mailbox with Bitrix24.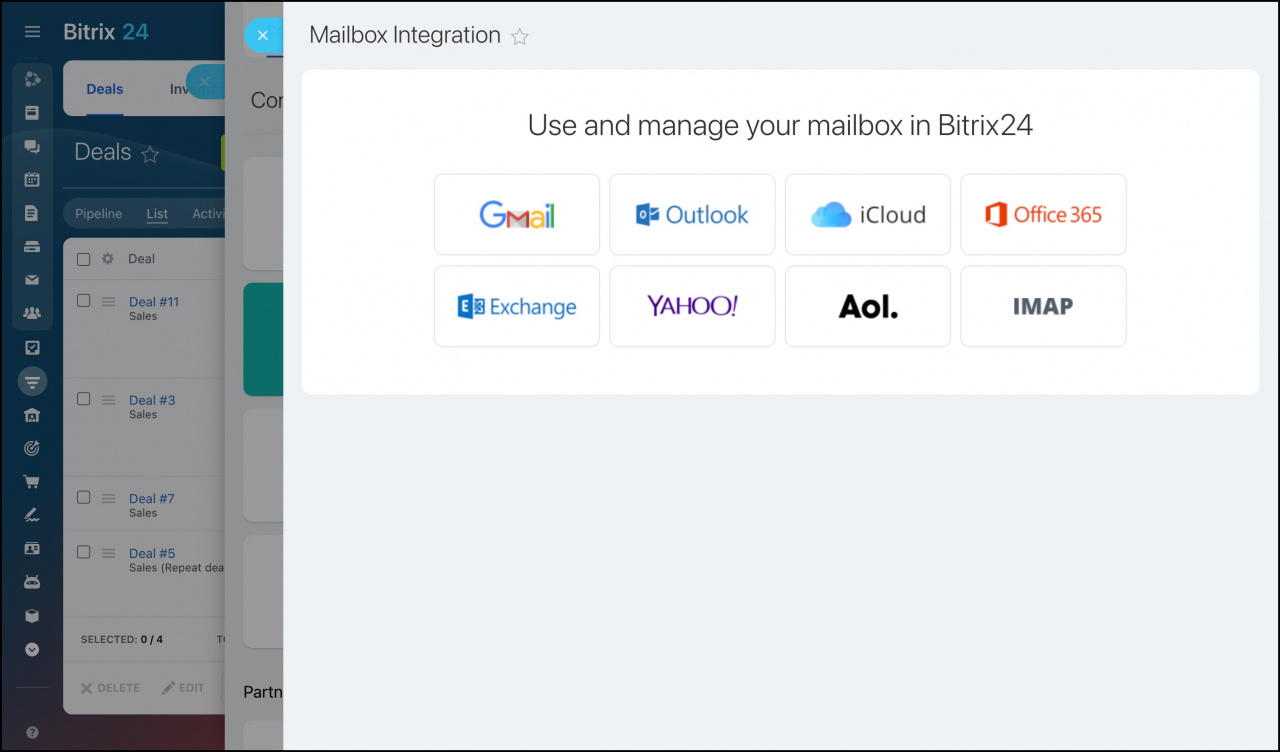 If you already have a mailbox connected, you will be redirected to your personal Bitrix24 mailbox.
Telephony
Click Telephony button and configure existing connections or set up a new connection.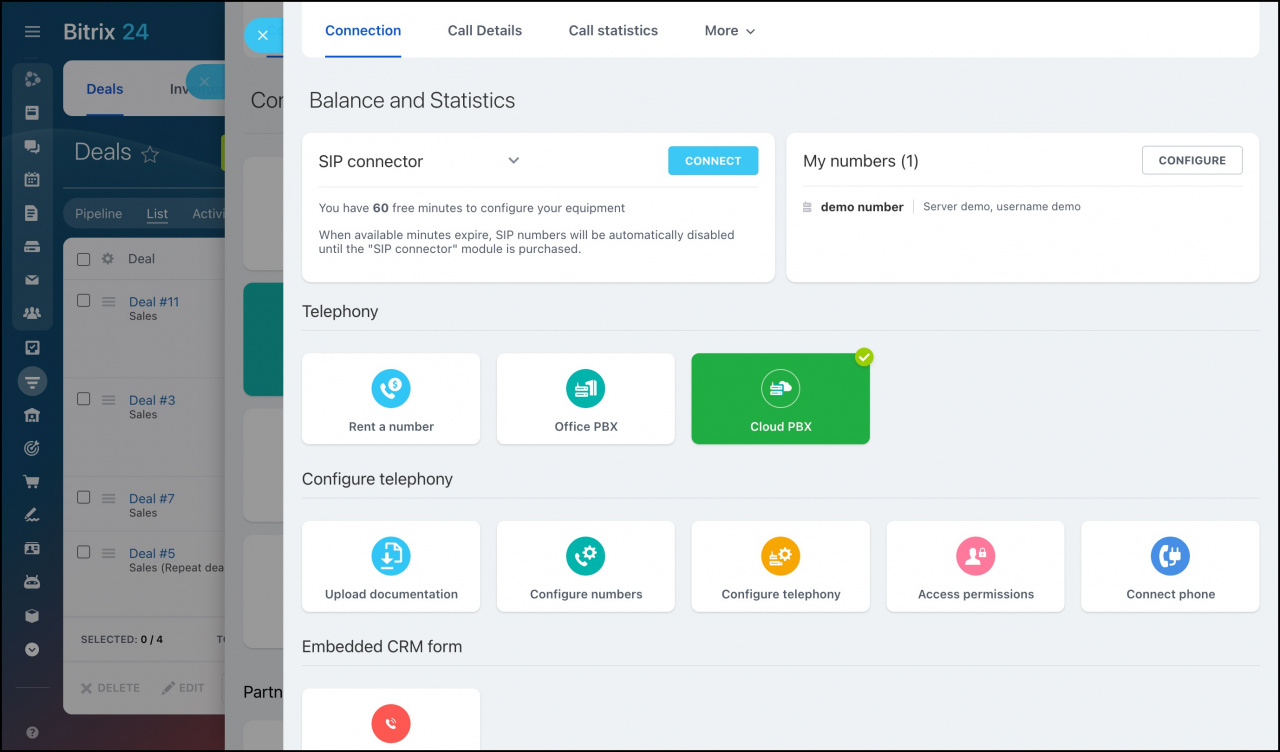 The following options are available:
Call tracking
Call Tracking is a tool for tracking lead sources. It helps to evaluate how many calls you've got from each source (marketing channel).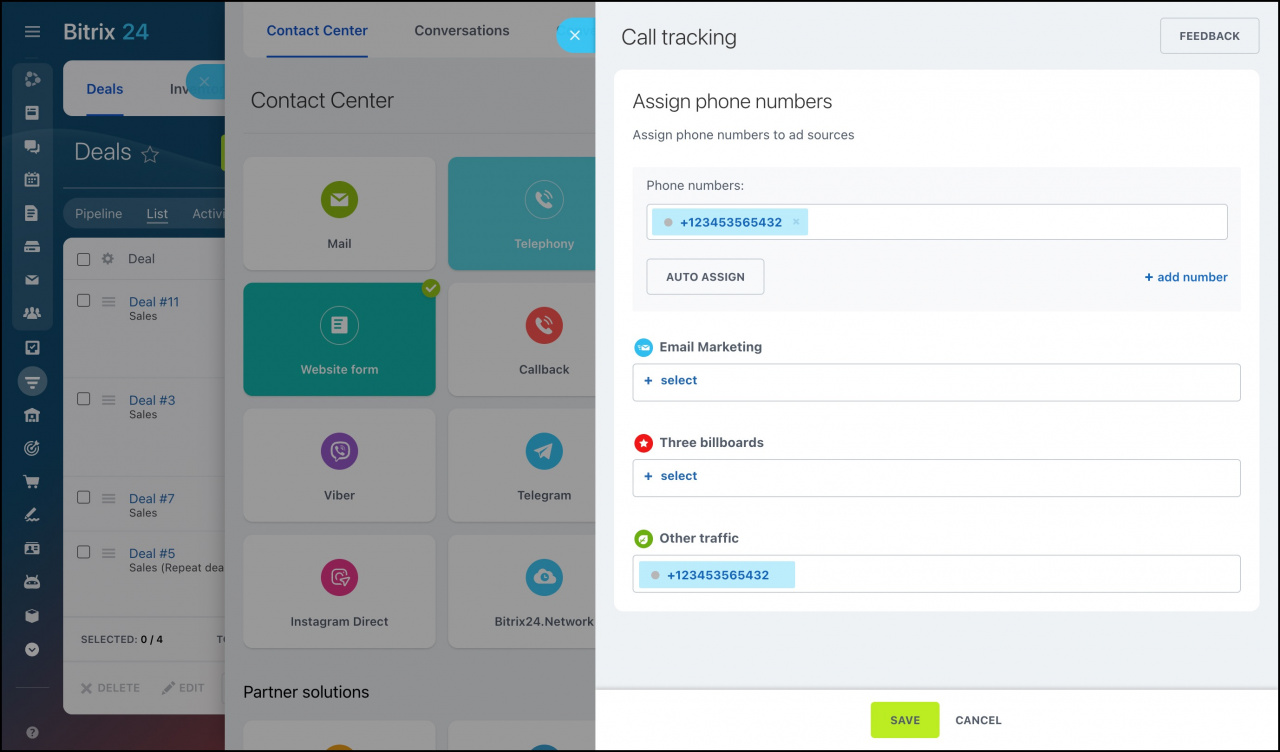 Website widget
Get in touch with your clients by using a previously created website widget or create a new one.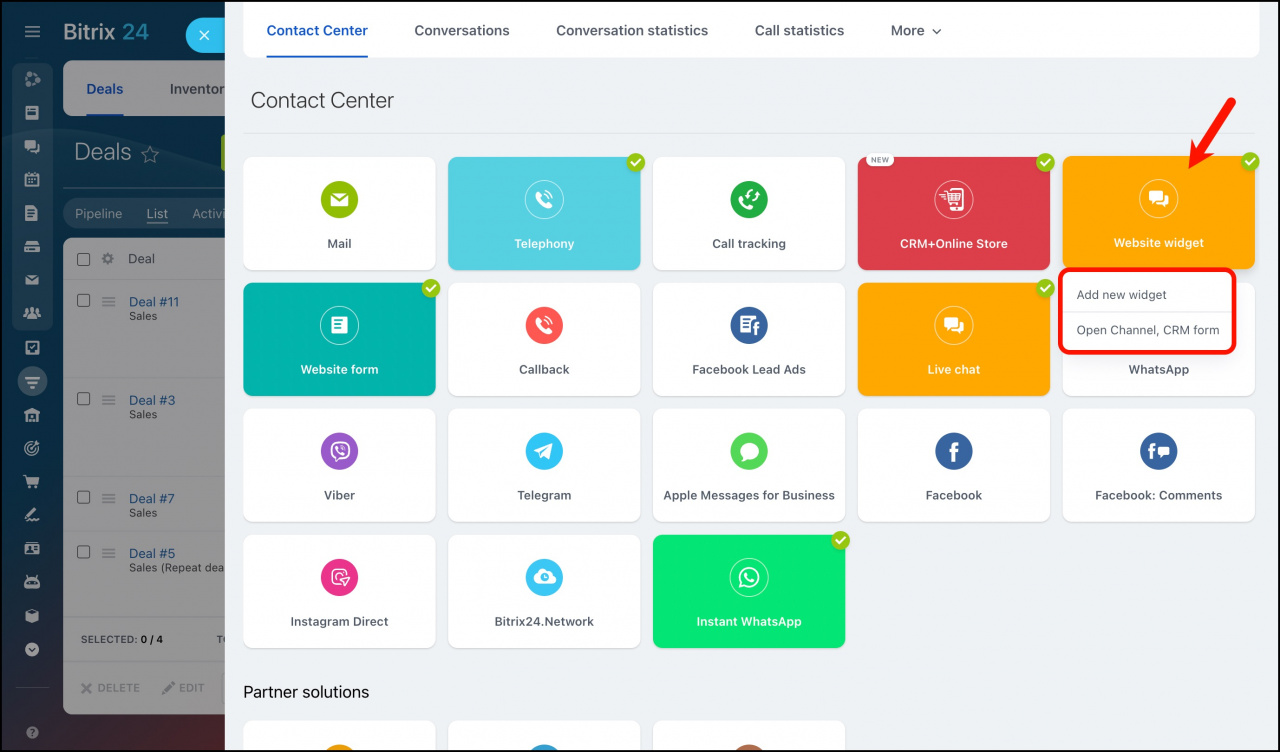 Website form
In this section, you can edit or create new CRM forms.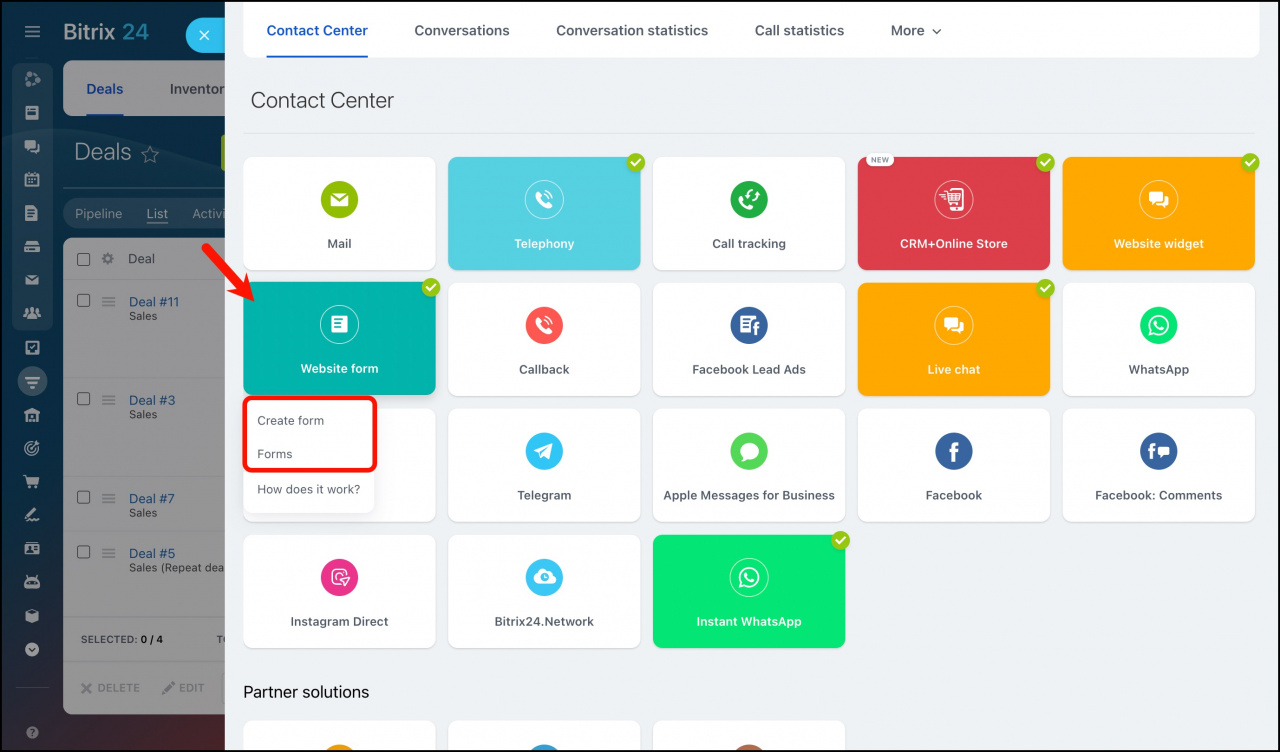 Callback
Here you can configure the existing callback form or create a new one to connect to the website widget. Callback forms are created the same way as CRM forms.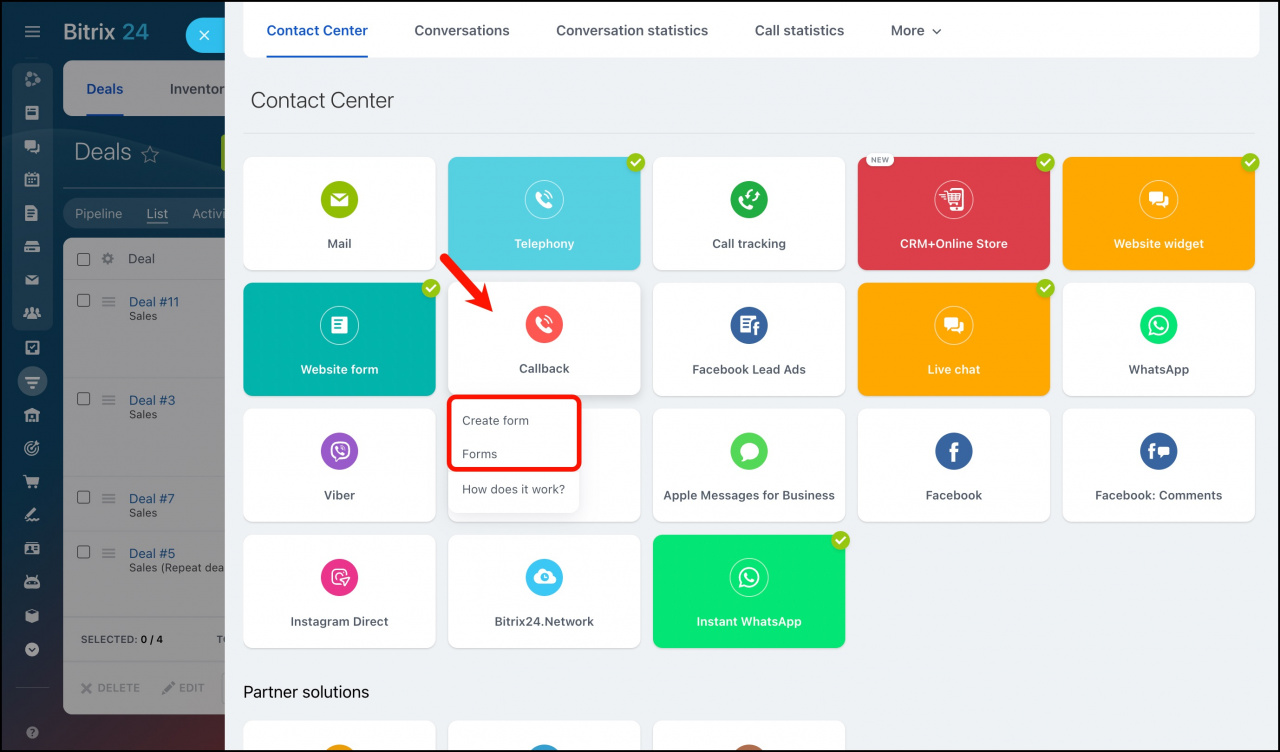 Facebook Lead Ads
You can use your CRM forms in Facebook Lead Ads. When a client fills out a form on Facebook, information is automatically sent to Bitrix24 CRM and a new lead is created.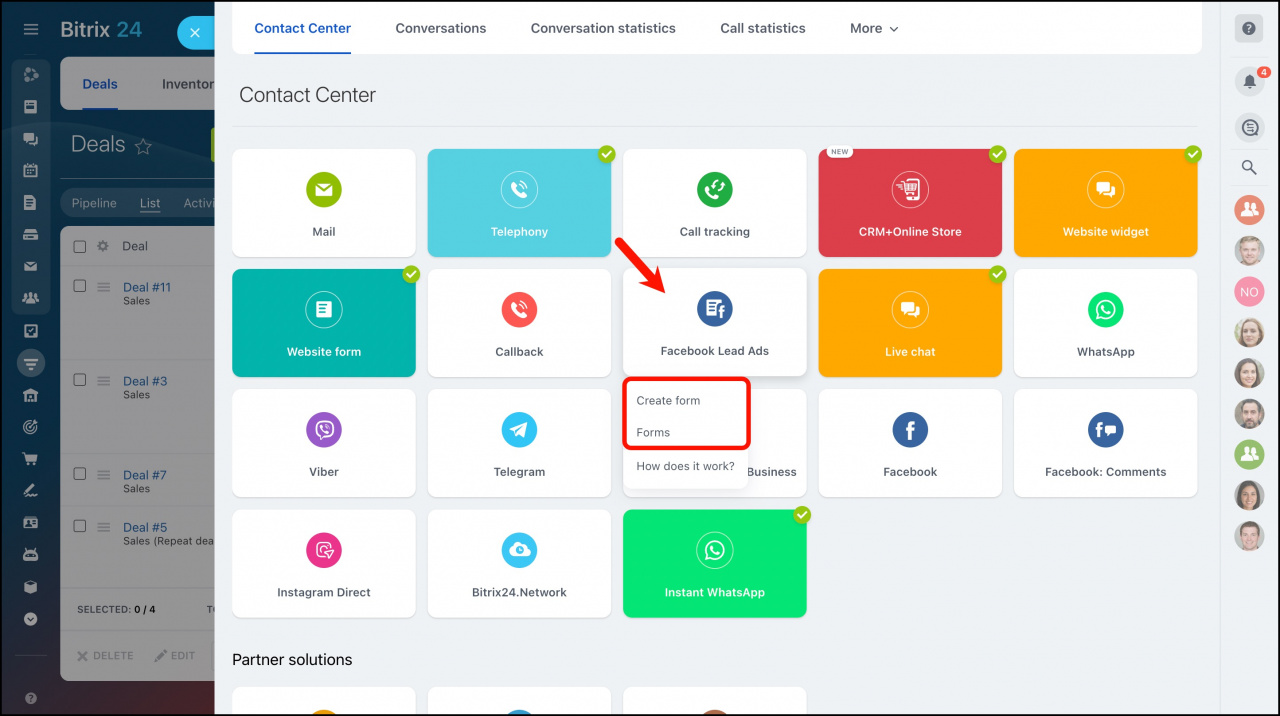 Open channels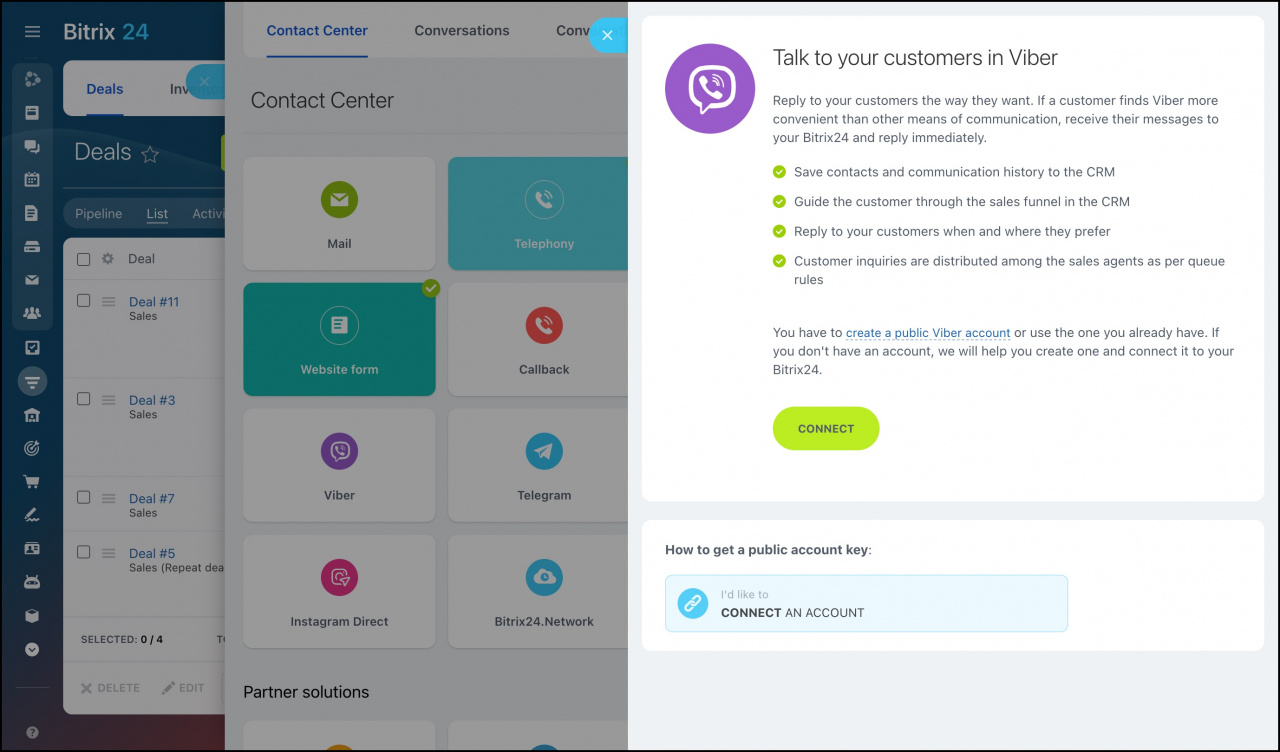 You can connect the following messengers and social networks:
After connecting a communucation channel, you can create or select an existing Open Channel for it.