In August, we have already informed you about the changes in Bitrix24 plans. The features that are provided by Free and Basic plans have been in effect since September 1, 2021.
If you had been working with leads on the Free and Basic plans, you faced to the fact that you cannot access this CRM section anymore. But you can convert leads into deals to continue working with your customers. The information that was in leads will be transferred to the deal and client forms.
How to convert leads
Go to CRM > Deals. Click on the gear and select CRM Mode.
CRM mode can be chaged by the Bitrix24 administrator.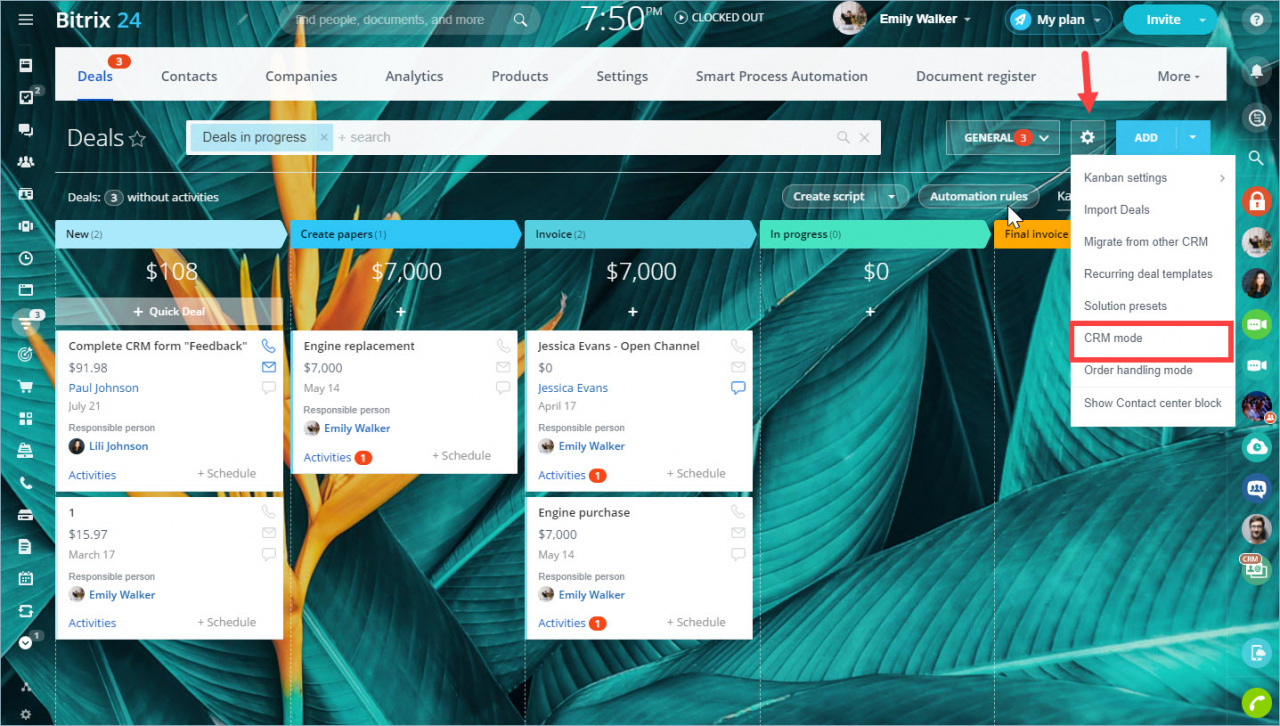 Choose Simple CRM mode. All leads will be converted into deals, contacts or companies.
Information about the sales process, such as a product list, will be transferred to the Deal. Customer data, such as a name or a phone number - to the Contact or the Company.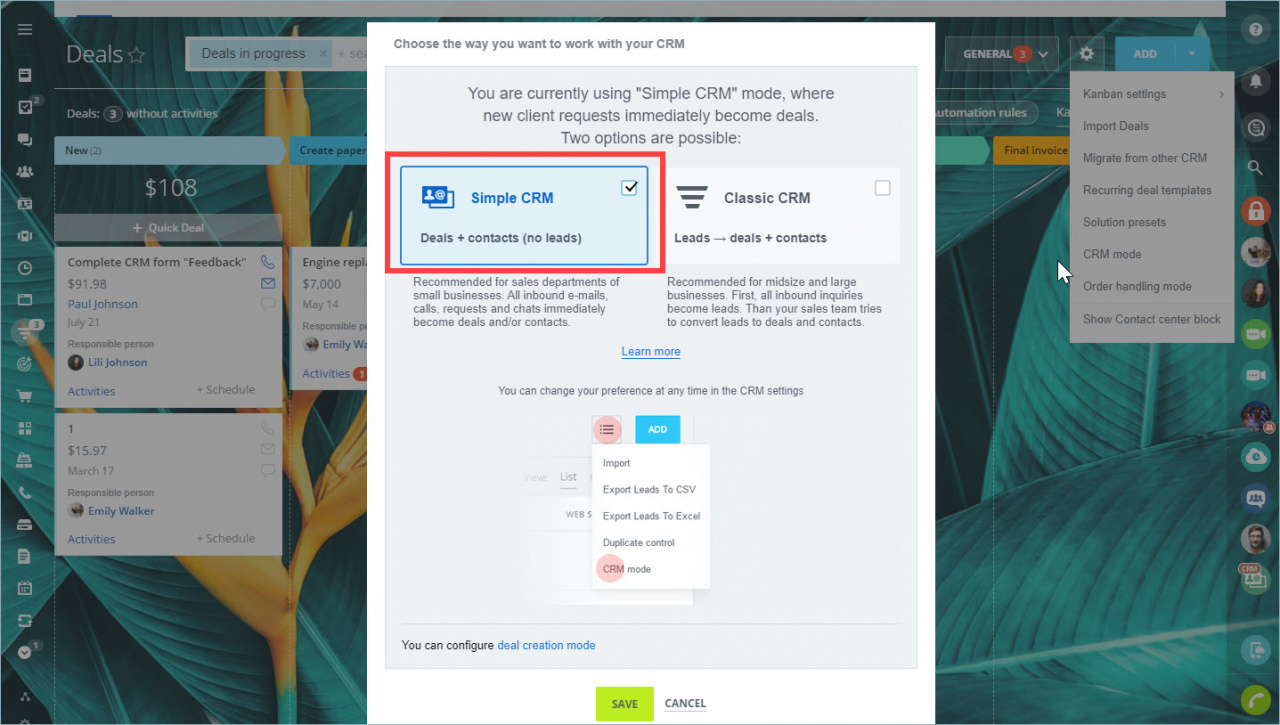 Why don`t we convert the leads manually?
Most users tend to automate the customer experience. For example, deals can have automation rules and business processes that are triggered when a deal is created.