Offline business events are slowly coming back into our lives and to our calendars. The more participants are, the more difficult it is to organize the event at a high level, from invitations and registration to working with the participants after the event.
We have added the Create QR code automation rule and the Scan QR code trigger to the CRM. These tools will help you to automate the registration of participants for events.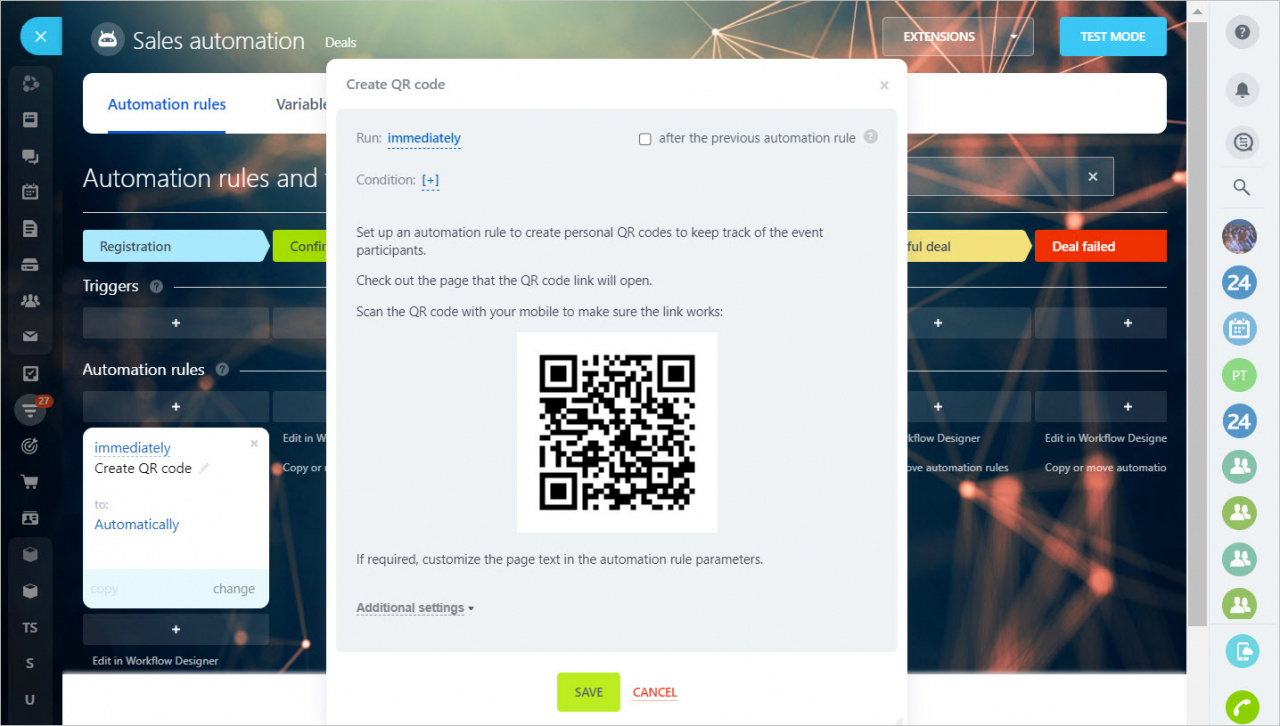 Script for using the Create QR code automation rule and the Scan QR code trigger
Let's consider the script for organizing the event. To begin with, all potential customers must be entered into CRM. It will help us to count the participants, to collect contact information for further work, such as meetings or conferences.
If you invite only customers from CRM, then create a deal with a sales generator.
If you want to attract new customers, then place a CRM form on your website.
At the first stage of the deals, create the Create QR Code and the Send email/Send SMS automation rule.
The first automation rule will generate a unique code for each participant. The second one will send it to the customers.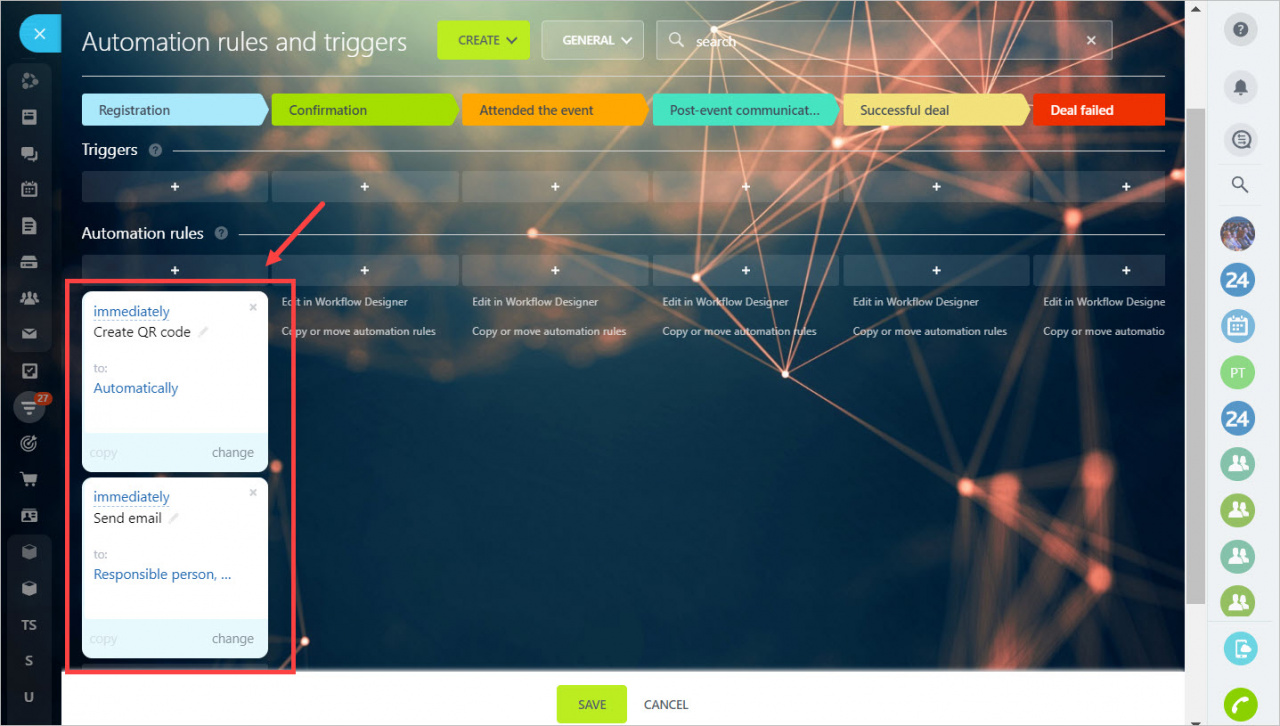 Place the Scan QR Code trigger at the stage where customers who came to the event should go. Your employee can scan customer codes at the entrance. After scanning the code and confirming that the customer actually attended the event, the trigger will work and move the deal to the specific stage.
In this script, you will see which of the customers actually attended the event and which did not.