We have divided the automation rules into groups and added a search box so that you can find them faster.
In the new update, we have changed the interface for adding automation rules and triggers. They are gathered in one list. Based on your tasks, you can add a series of automation rules and triggers at once, without wasting time searching.
Automation rules and triggers are also divided into groups. This is done to make it easier for you to choose the right type of automation. If you want to set up an automation rule to notify employees, you need the Employee alerts group. If you want documents to be created automatically, select automation rules from the Paperwork group.
Each automation rule has a brief description of its features. In addition, you can add several automation rules at once to one stage, close the window and start setting them up. This is much faster than adding each automation rule individually.
You can choose for which stage to configure automation rules and triggers. This functionality is very convenient because the selection of automation rules is done in one window. You no longer need to open a new setup window for each stage.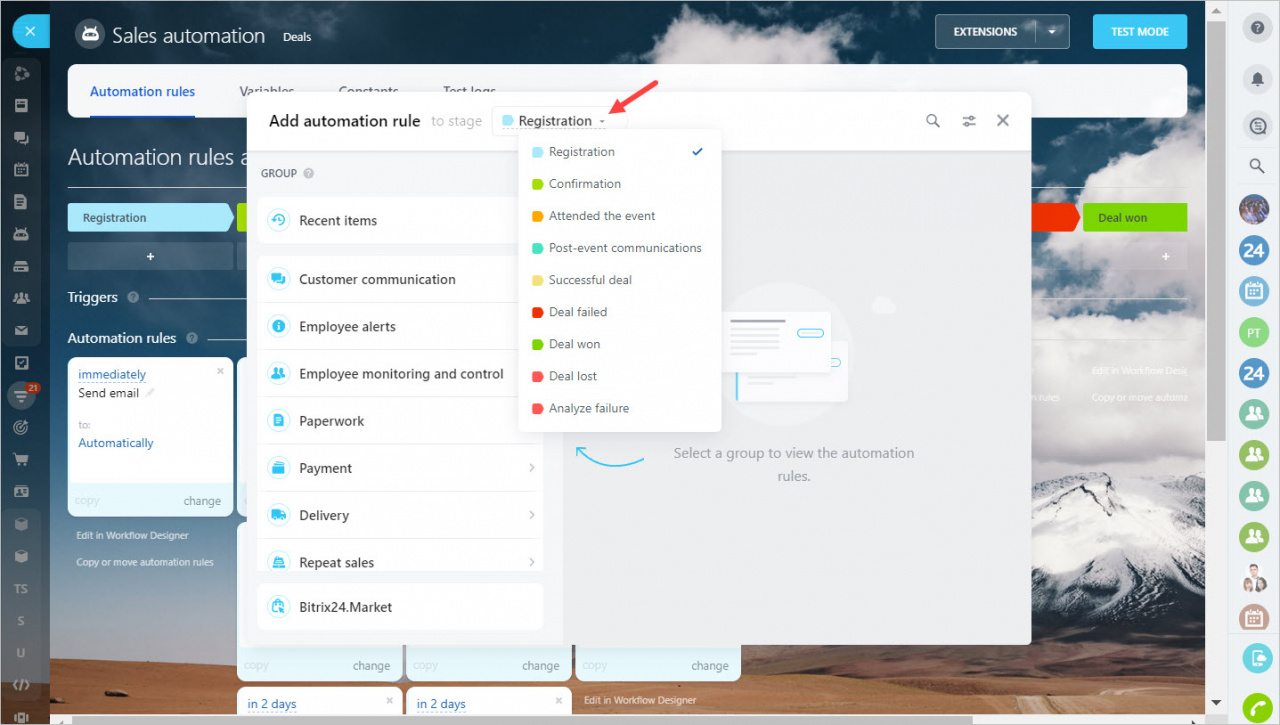 We have divided automation rules and triggers into groups according to their purpose. Each group has a brief description. Also, one automation rule can be in several groups at once.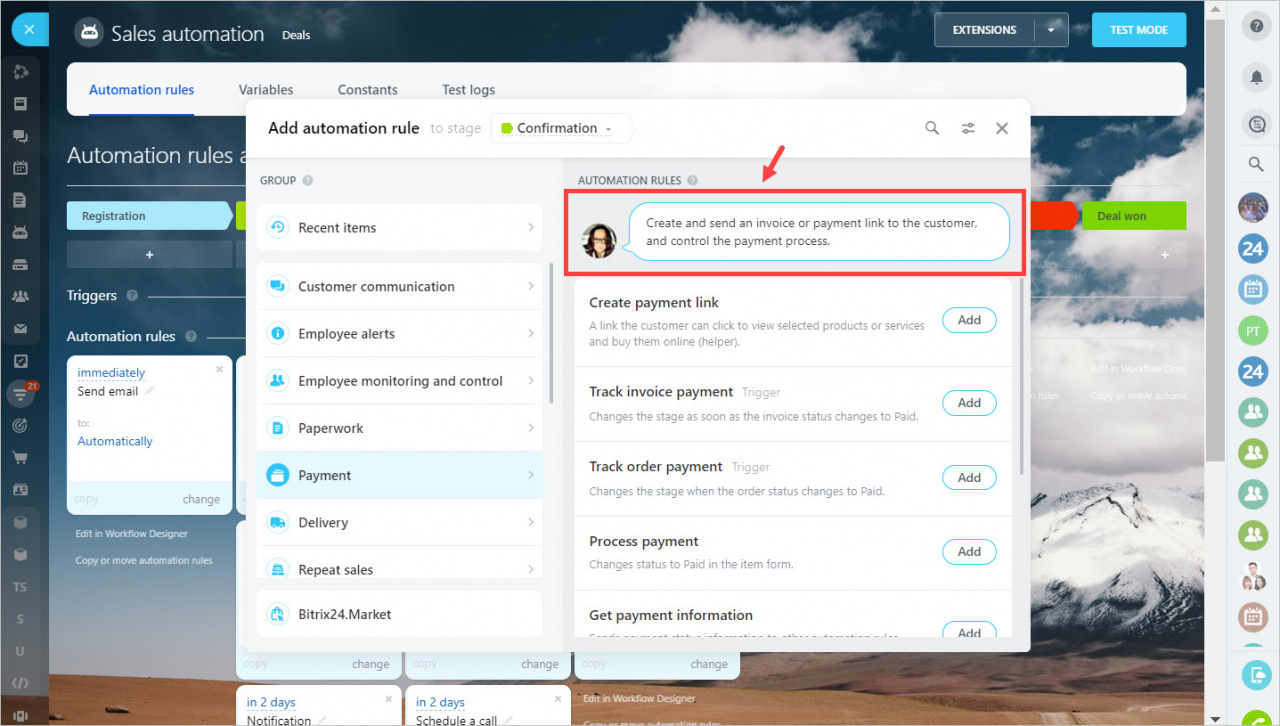 Automation rules and triggers are now in the same list. To make it easier for you to distinguish a trigger from an automation rule, we have added the Trigger label after the action name. By the way, all triggers have the word Track. You can also use a filter and then only automation rules or triggers will be shown.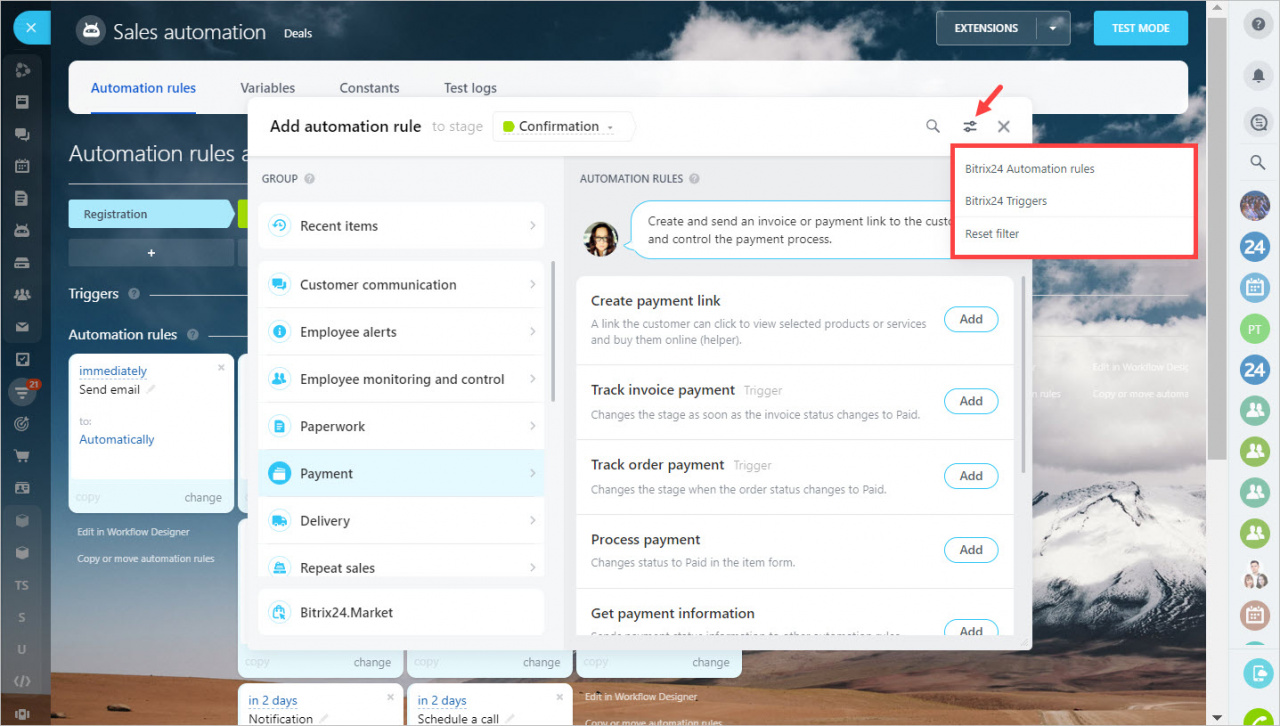 You can also find the desired automation rule through a search bar.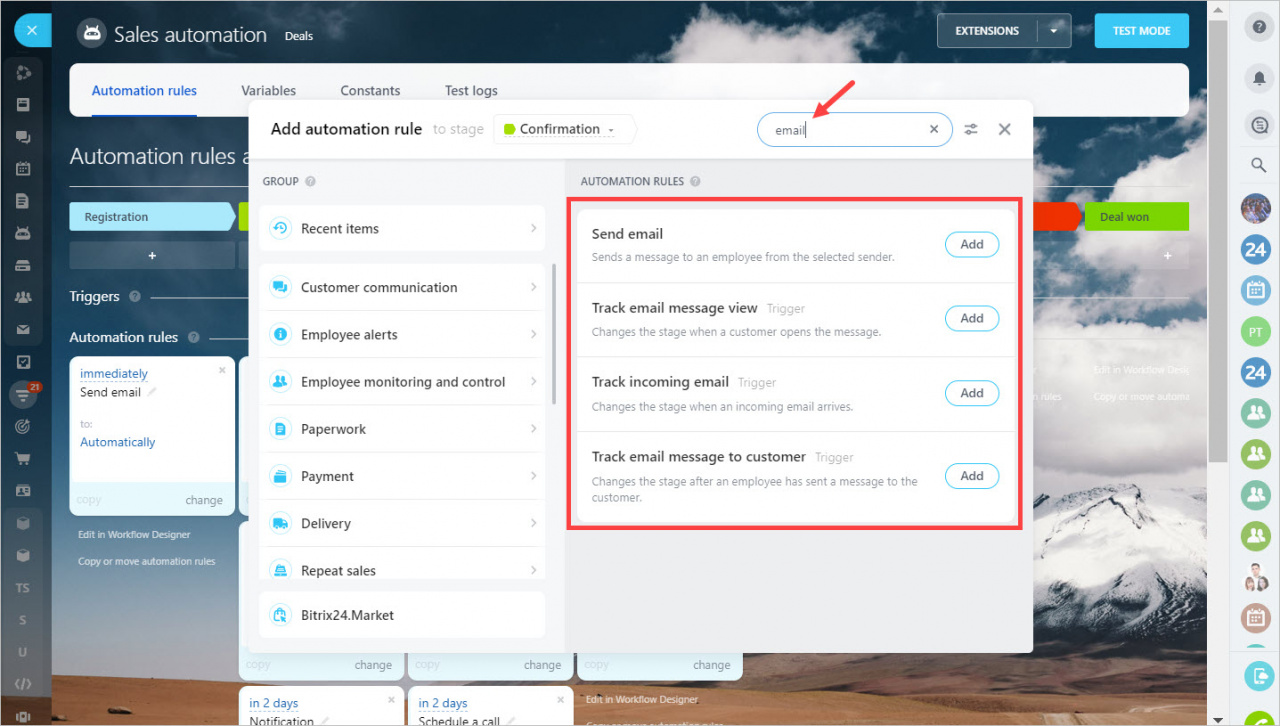 To add a automation rule, click Add. First, you have to select the automation rules and triggers for each stage, and then go on to configure them.
You can also use the shortcut keys: ctrl+click for windows and command+click for mac when selecting an automation rule.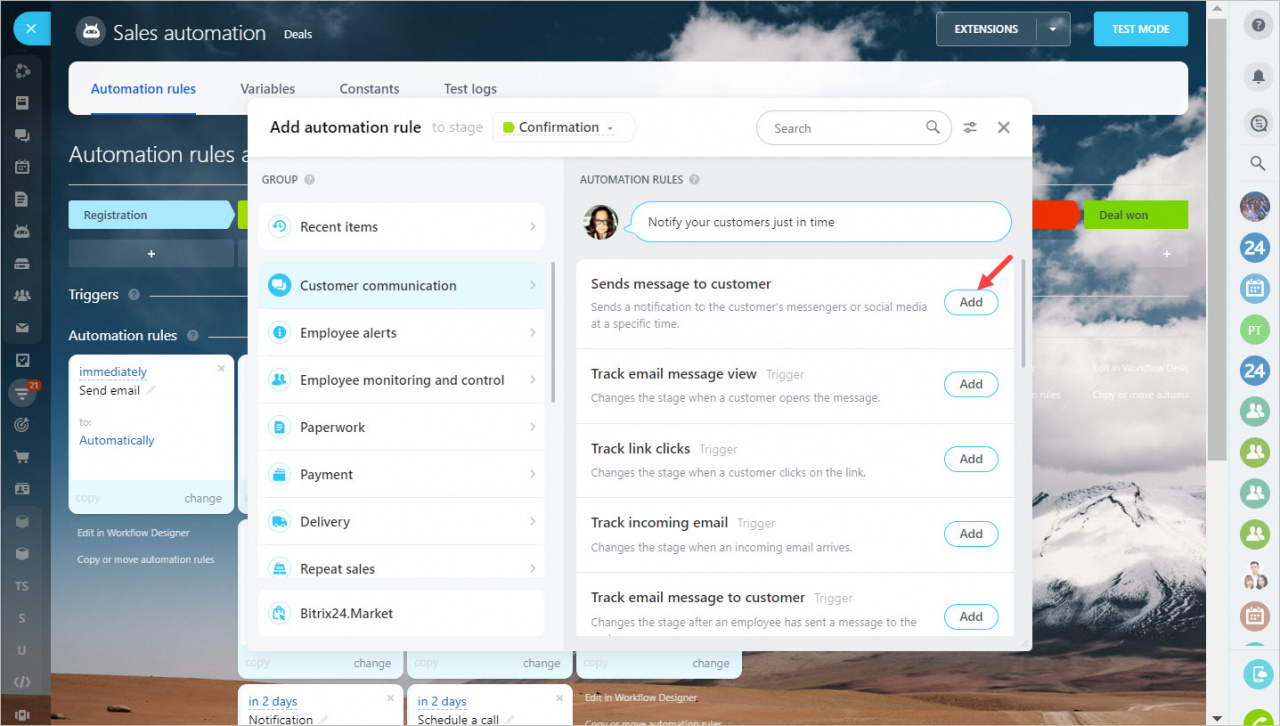 The automation rule you have just added will be highlighted in yellow so that you do not get confused with automation rules that are already set up.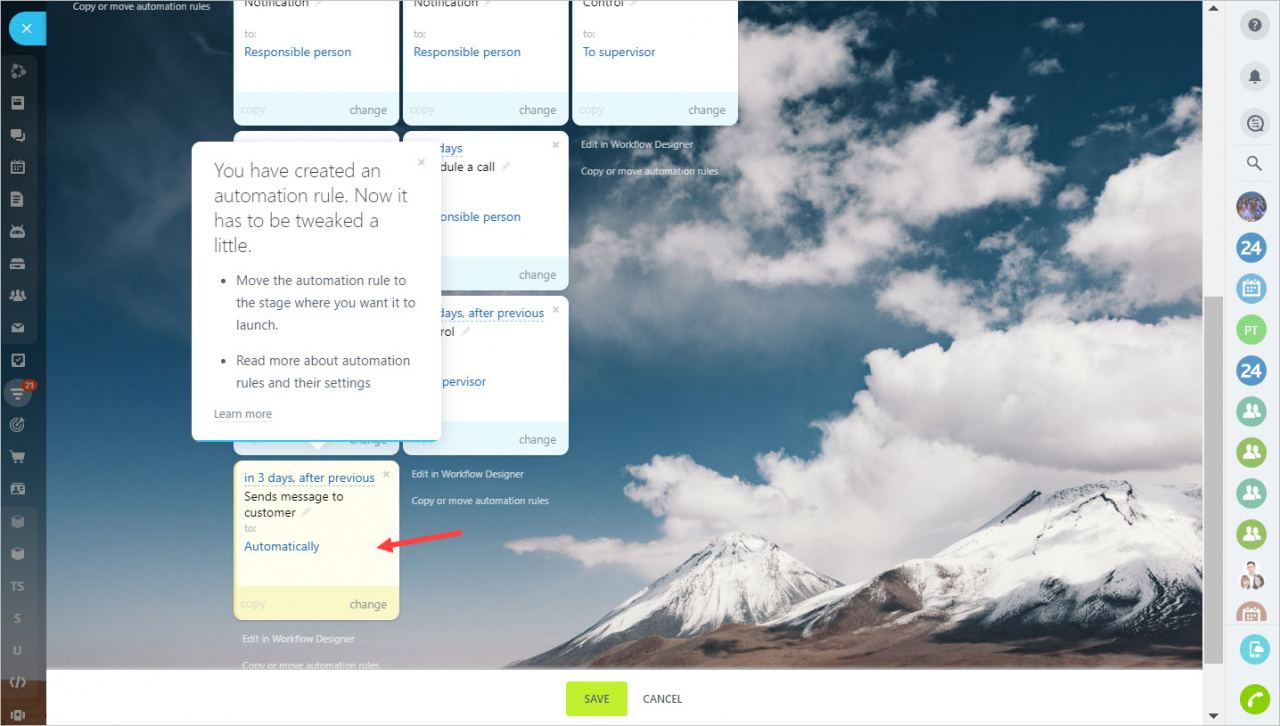 Click Edit to change the automation rule settings.