Bitrix24 updates are installed gradually. If you do not have the option described in the article, just wait a little, it will appear soon.
We have divided automation rules into basic and additional ones. Additional automation rules do not perform an action. You have to add a basic automation rule after it. This automation rule will output the information, for example, in the notification or in the email.
Let's say you are organizing an event. You decided to send QR codes instead of the tickets to the customers. You can use Create QR code and Send SMS to customer automation rules. By adding them, you will save a lot of time for your employees.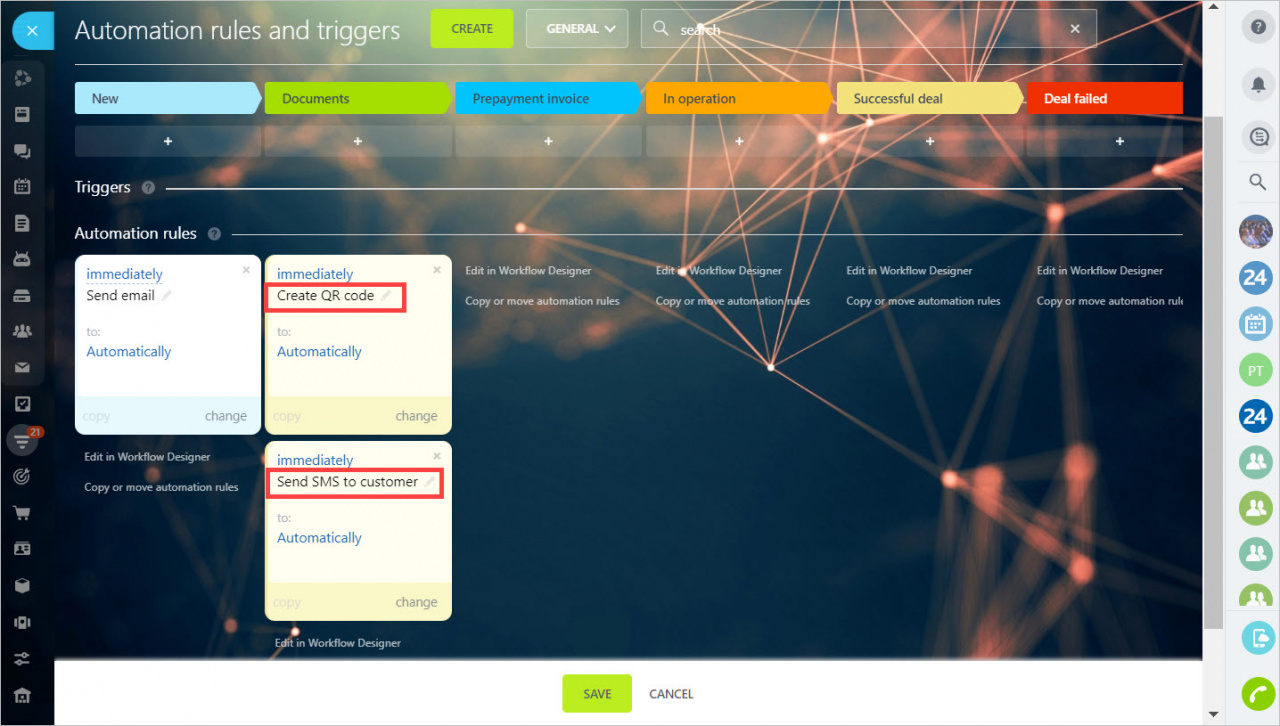 You can use the search bar to find all the additional automation rules. Type the word Helper in the search bar.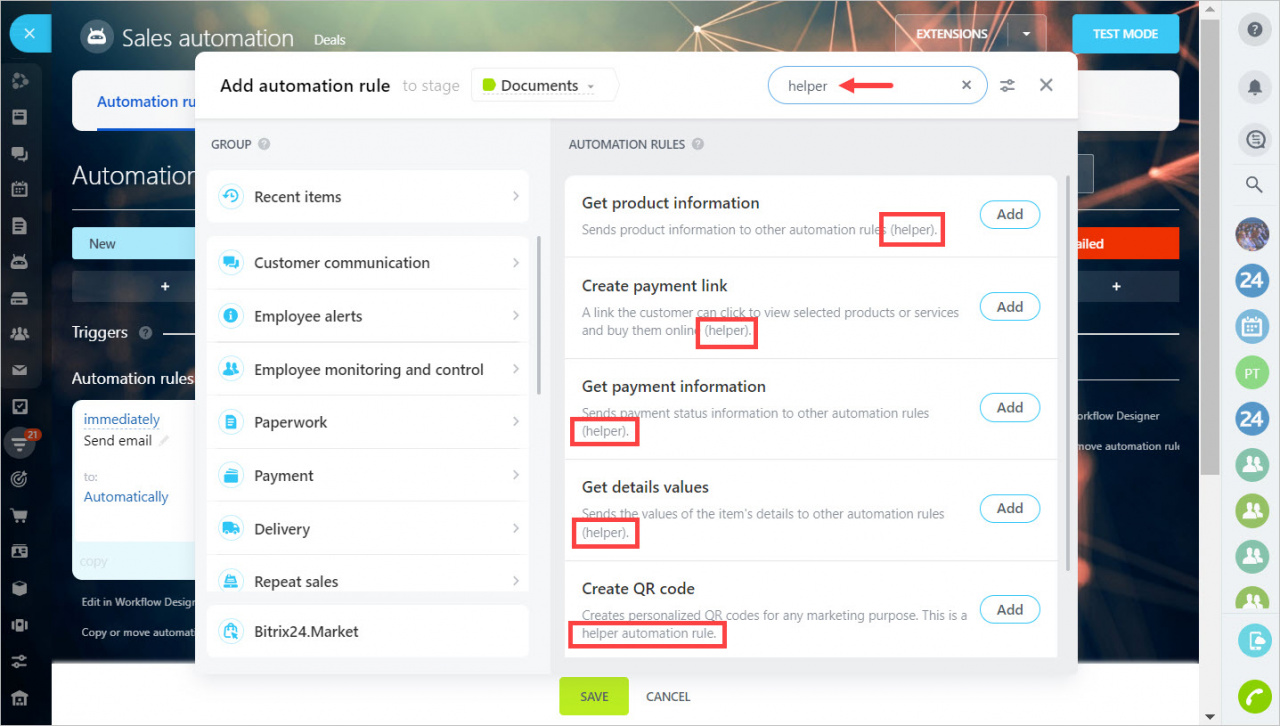 List of helper automation rules
Get list item information
Let's say you have an online store. You are going to send an email to a customer with the product information. To get this data, add the Get product information automation rule.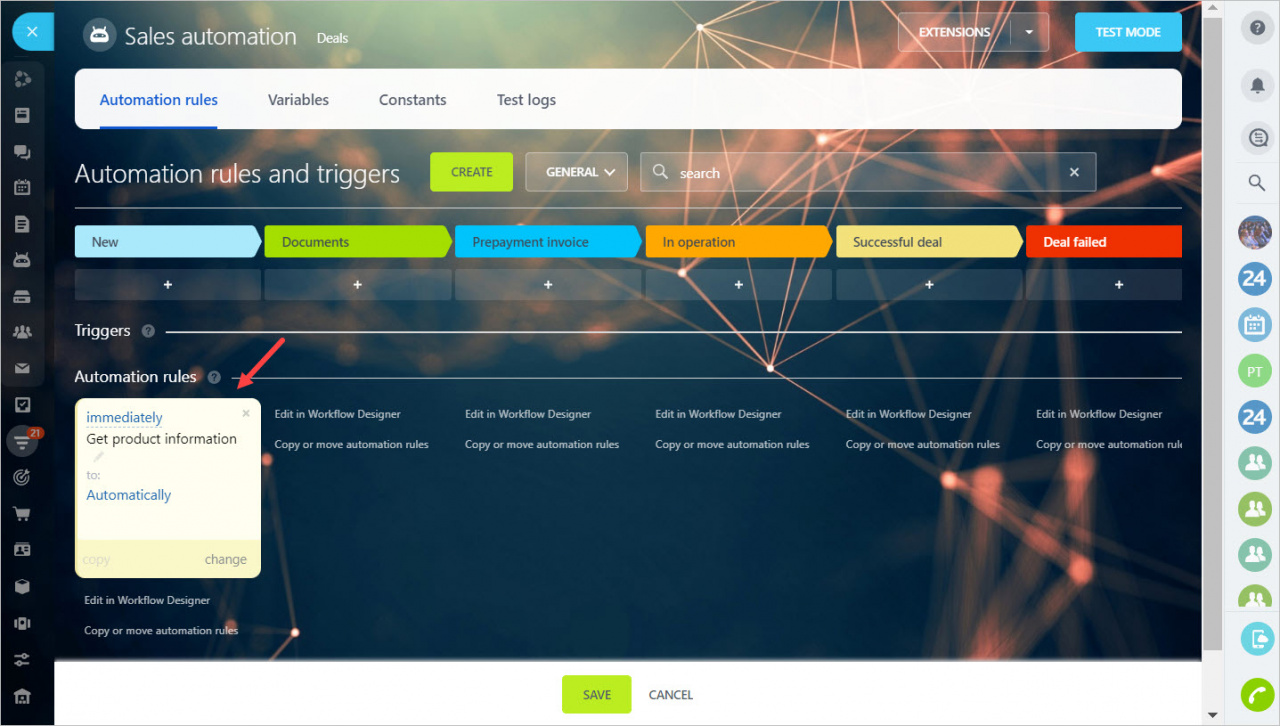 How to configure an automation rule
Next, let's add the Send message to customer automation rule. To display the information we requested, click on Dots - Automation rules and select the desired fields.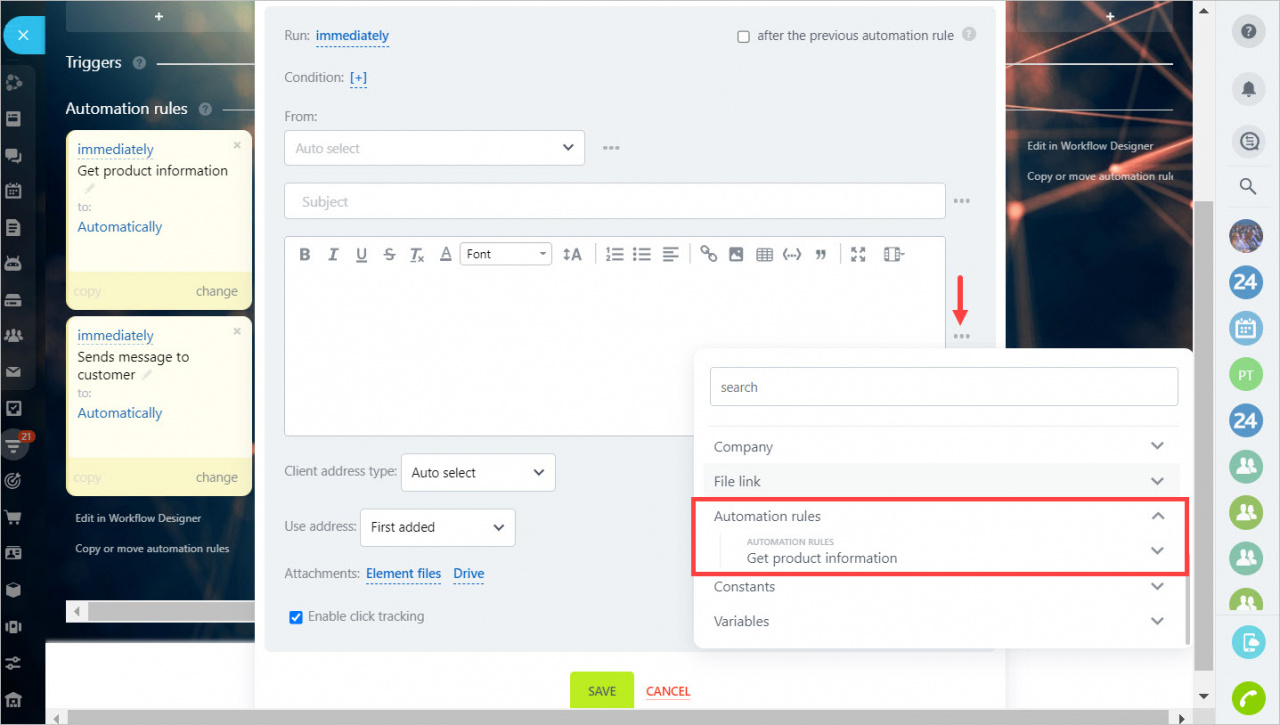 In our case, we selected the Product Name and Price fields.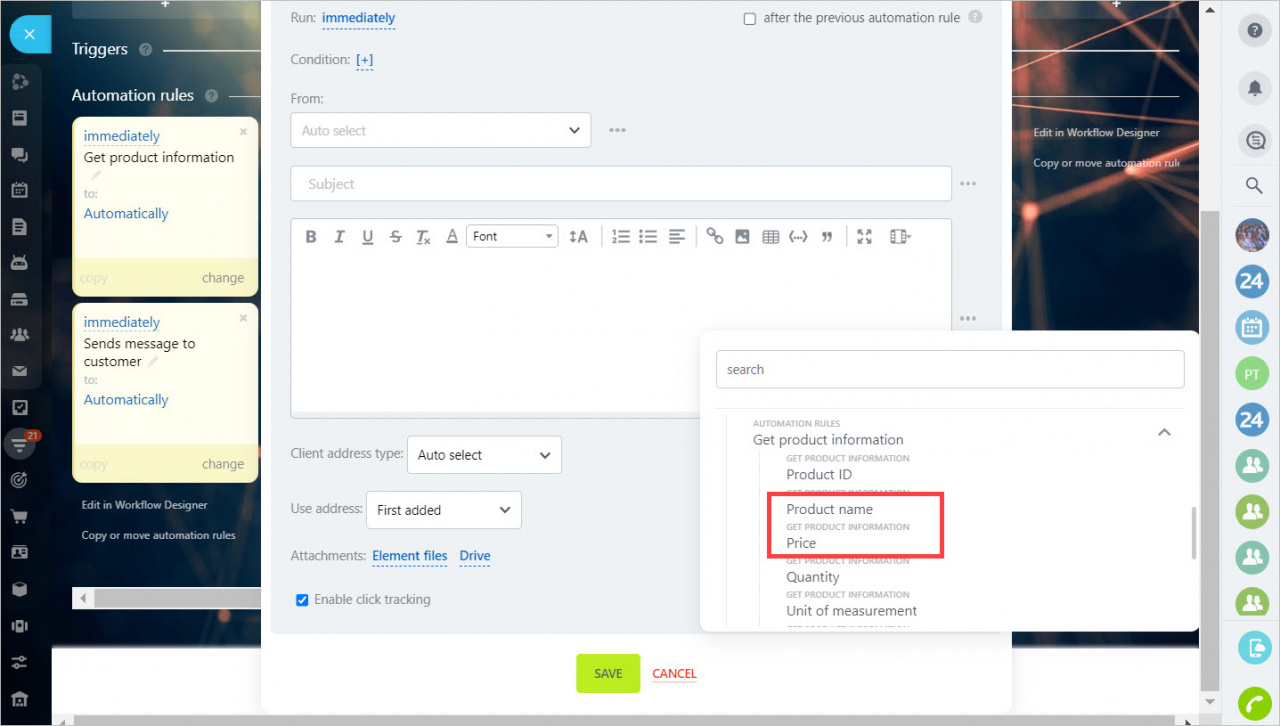 The automation rules values will be replaced in the email text and sent to the client.