CRM now has Deal Smart Activities. If a deal does not have planned activities, CRM system will prompt you to create one, so that the deal is not left without your attention for a long time. In one click, you can save the pre-filled activity, and then the deal will be back in the focus of your attention in three days.
You can plan new activities up to the specified limits: 50,000 for all plans and 100,000 for the Enterprise plan. If the limit is exceeded, the counters will be blocked. To keep using this tool, complete or delete any unnecessary activities. Read more in the article -
CRM Activities
.
Let's say the client takes time to think over the terms after the deal discussion. If you finish the deal without an activity, it will go to the bottom of the kanban after a while, and you can forget about the client. Smart activities prompt you to create an activity when you finish the deal. Also, 15 minutes before the deadline and at the time specified in the activity, the reminders will appear in the timeline. These reminders will trigger a Focus mode mechanism that will move the deal to the top of the kanban. The deal will immediately get your attention and you will contact the client. Smart activities increase your chances of successful deal, and the client will be happy to be remembered.
Activity form
An activity has a preset text and a deadline. This is done to create it quickly. The deadline is 3 business days from the creation date. If you create an activity at 3:50 p.m., CRM will set it at 3:00 p.m.
You can check the schedule in the Settings in the left menu.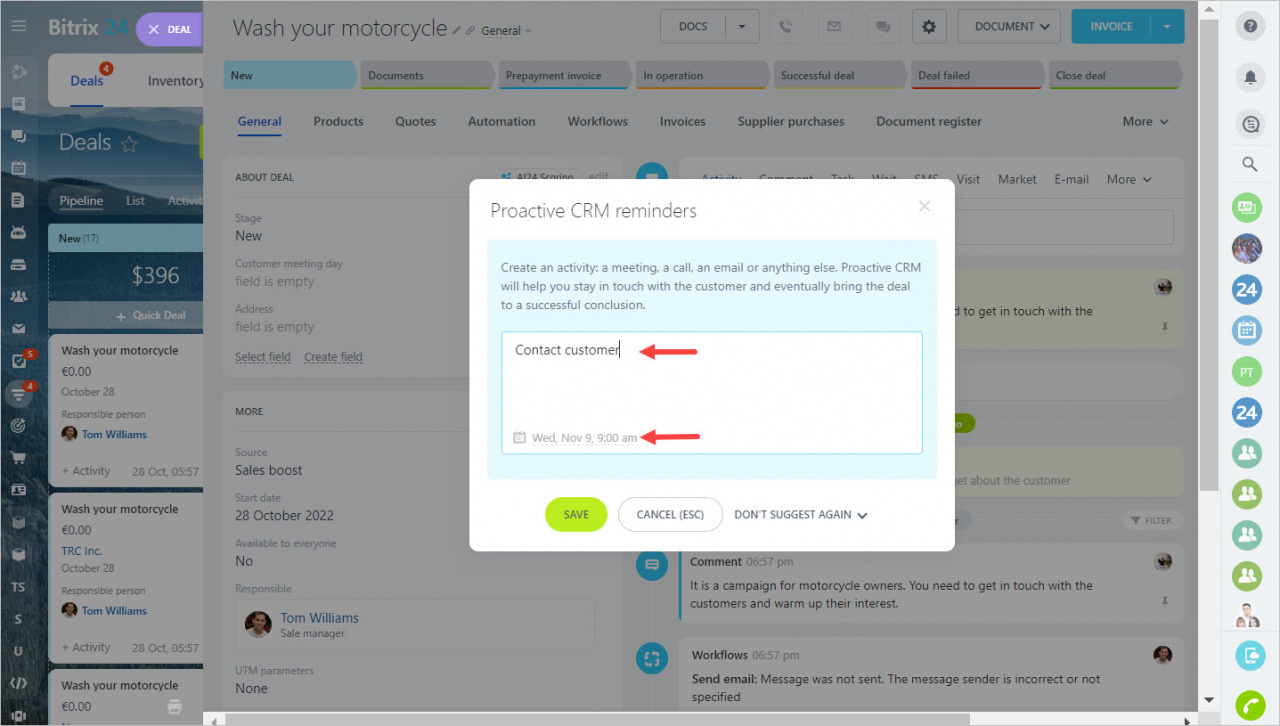 You can also set any other time and add your own description.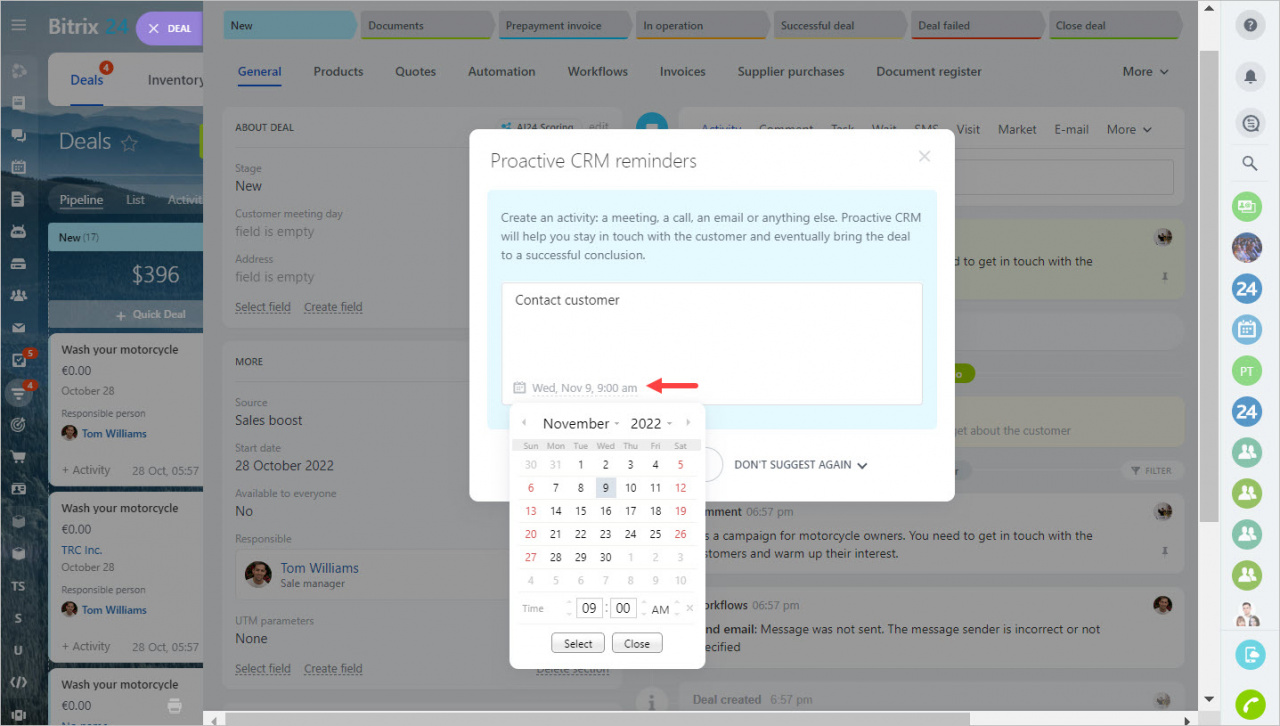 There several ways to work with activities:
You can save the activity and then it will appear in the deal timeline.


You can cancel it.


You can select Don't suggest again and specify the period: today, this week, this month, never. Then CRM will not prompt you to create an activity during the selected time.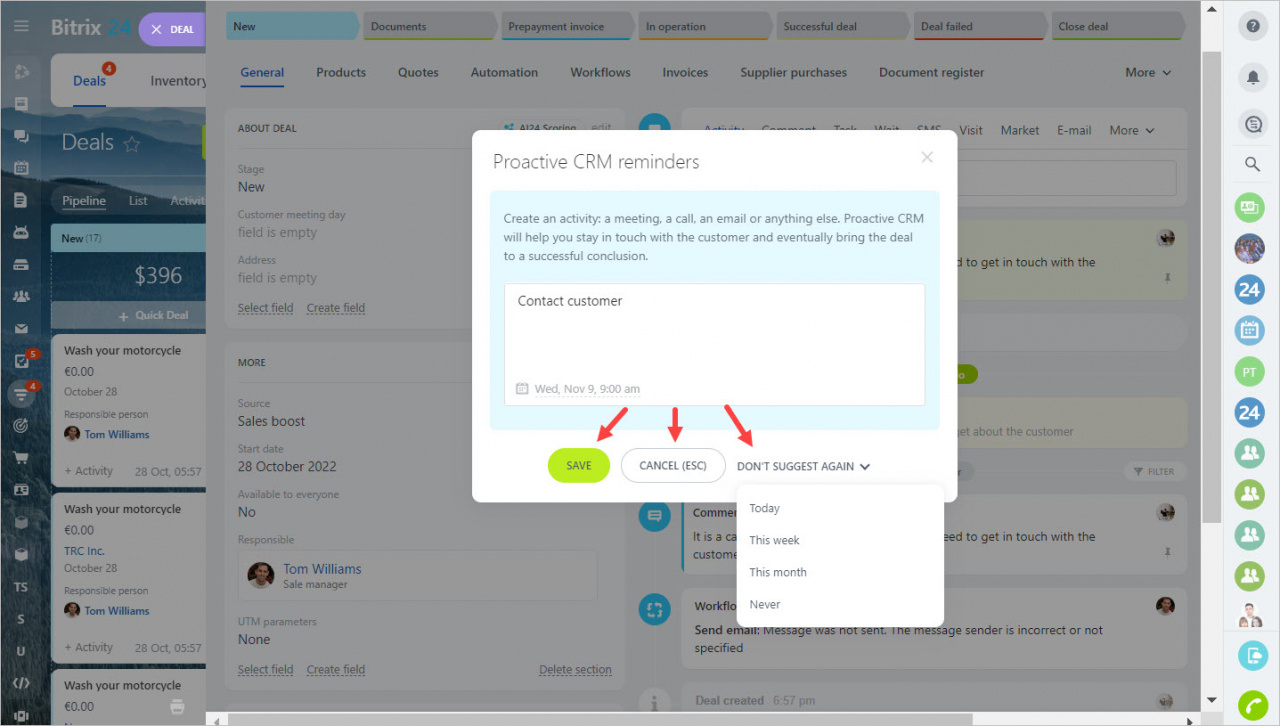 You can enble Deal Smart Activities in the entity form. Click the settings icon, select Deal Smart Activities - Enable.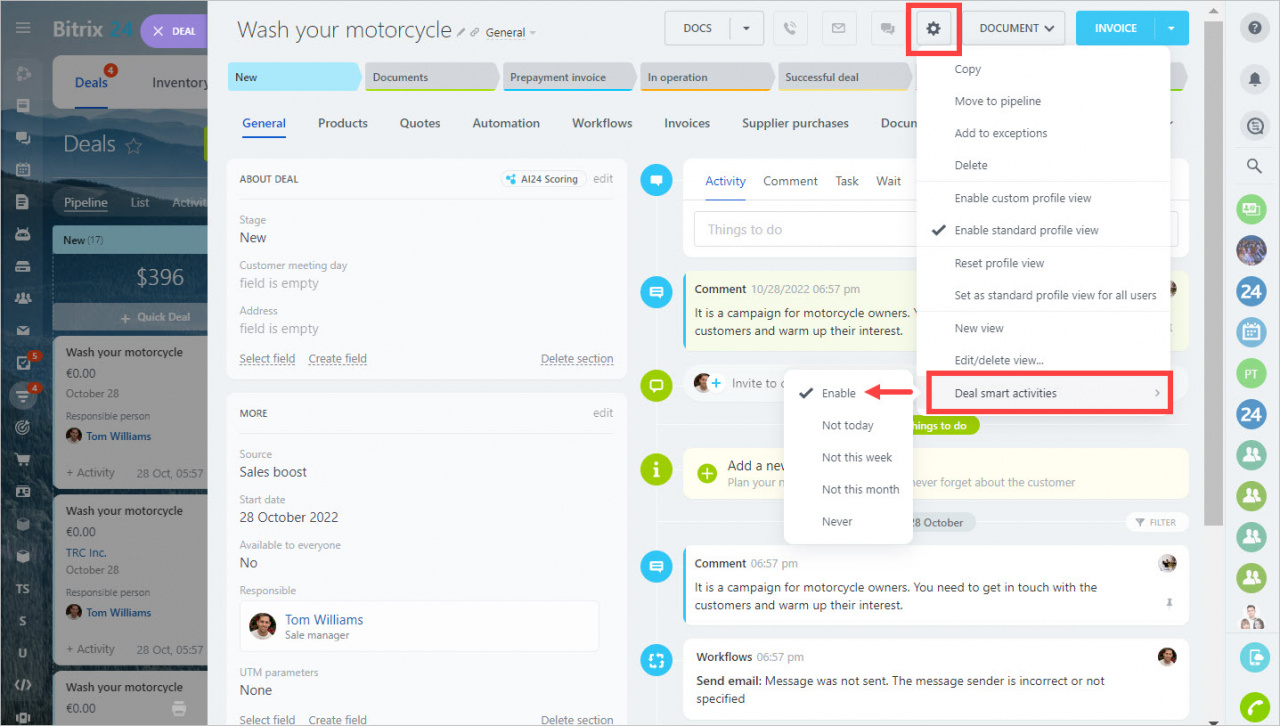 You can also enable them in the Deals section. Click Settings - Proactive CRM - Deal Smart Activities - Enable.