Personalized CRM forms are the forms in which customer data is filled in automatically. Such forms are convenient to use when you survey your regular customers. Clients won't have to spend time filling out information you already have in CRM.
Personalized forms work only for customers who are already in the CRM. The values of the following fields can be filled in automatically in CRM form: First name, Last name, Company name, Phone, and Email.
How to set personalized CRM forms
For example, you have an educational studio, and you want to collect your students' feedback after they completed a course. Let's create a CRM form for this purpose.
Add all the fields you need for the feedback.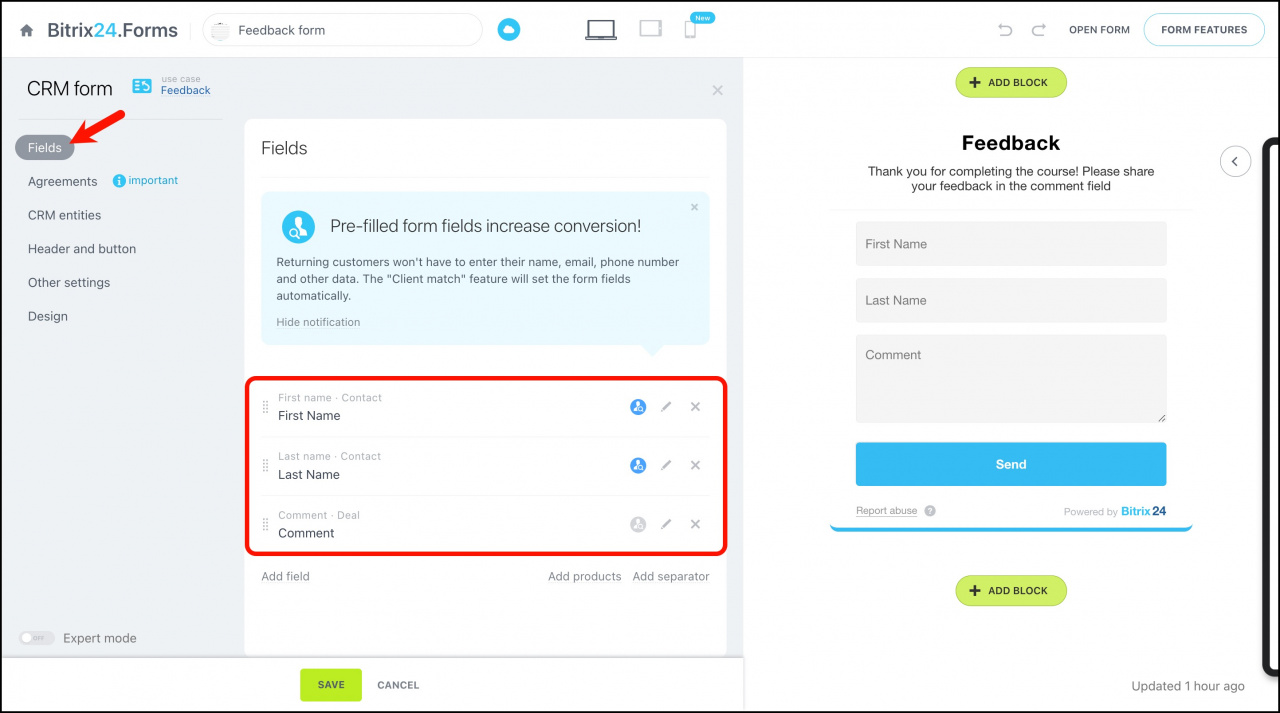 Also, you can add a subtitle to thank clients and ask for their feedback. Use variables in the text to personalize your form.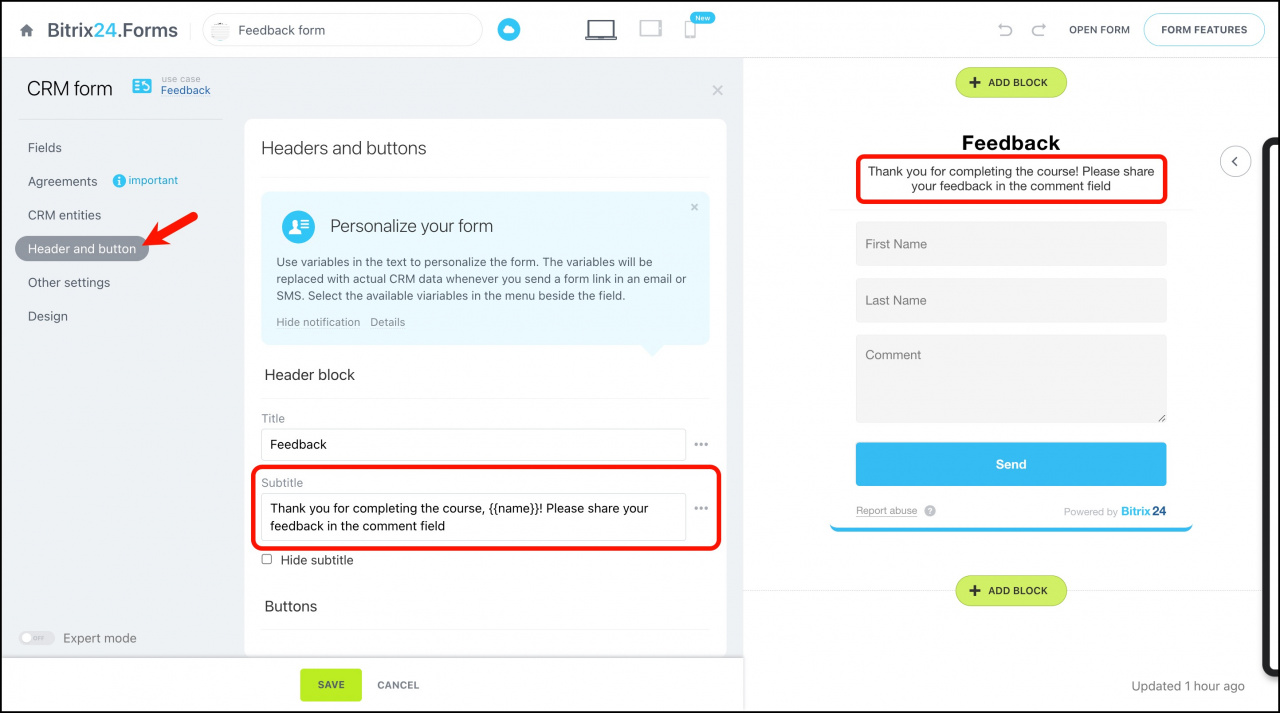 The form will display the client's name, last name and a comment field in which the client will write the feedback of the course.
In CRM, create an automation rule to send a link to the form to customers. Select the communication channel you prefer and send a link in an email, via SMS, or in a chat. In our example, it would be the Send email to customer automation rule at the final stage of the deal.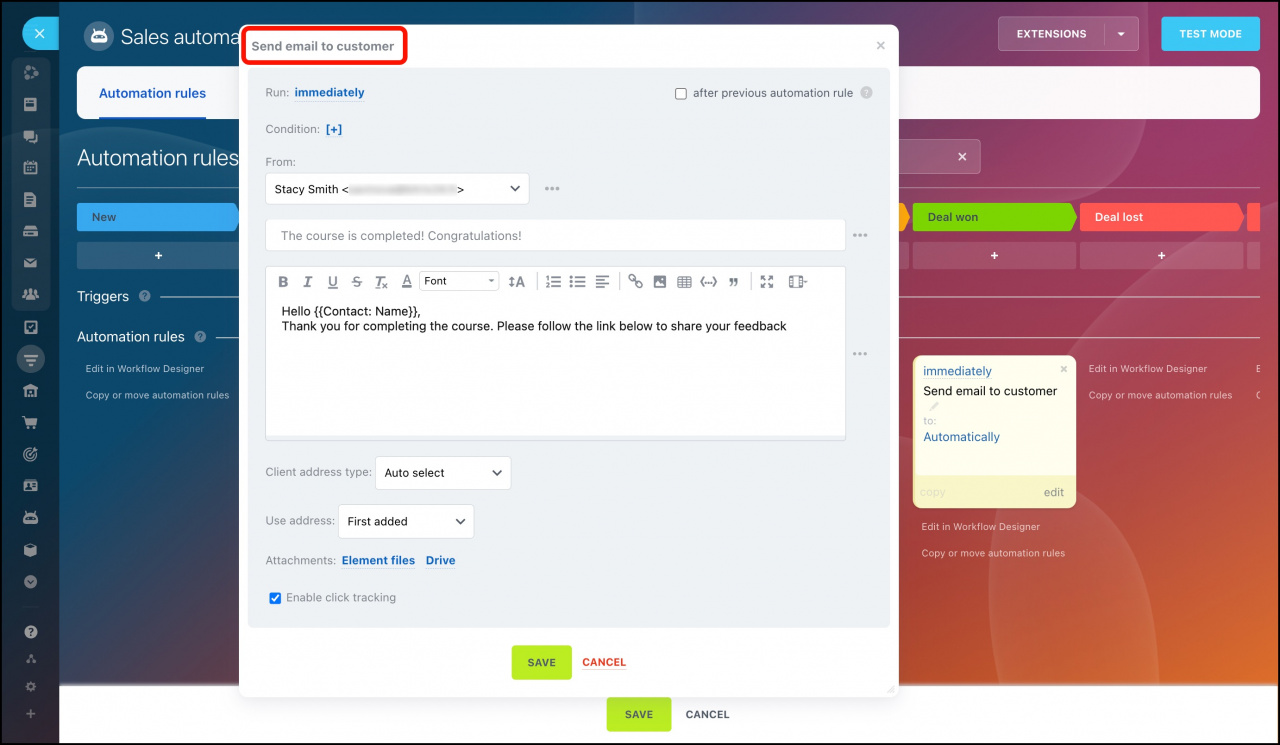 Add a link to the form. Select Personalized CRM forms and the desired form.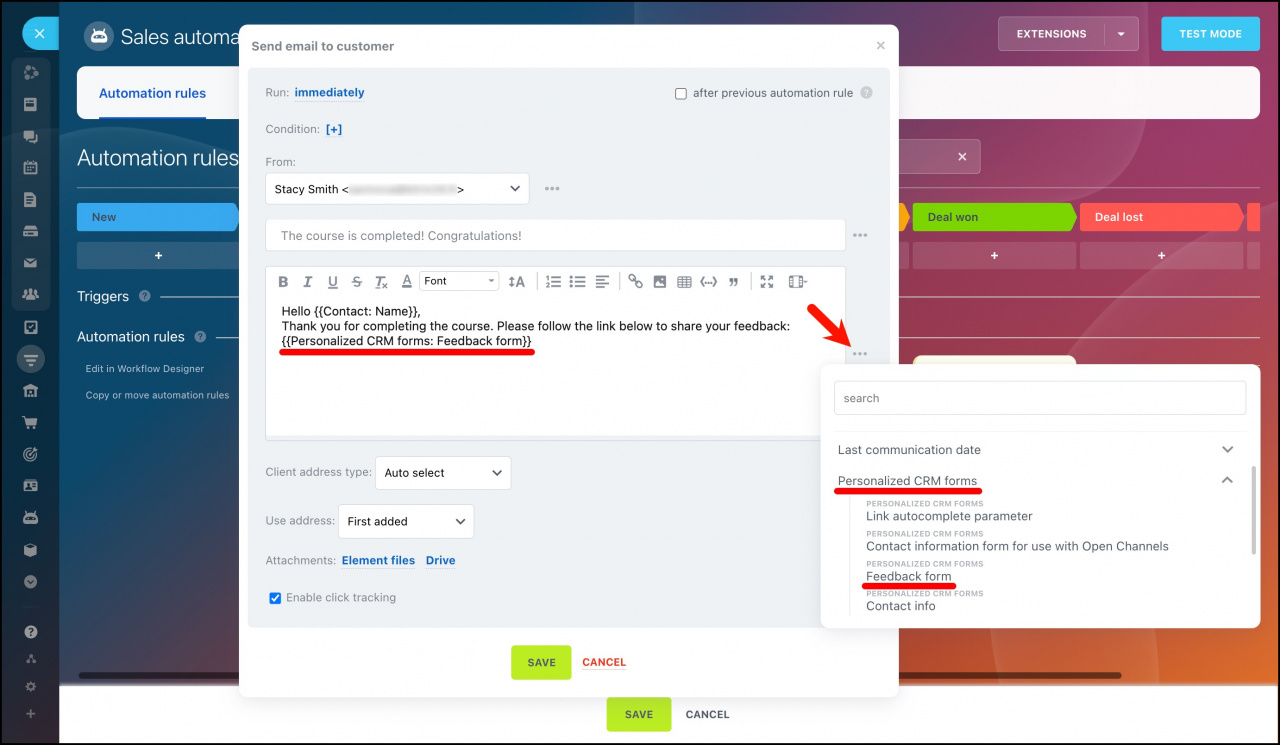 When an email is sent, the link to the form will appear instead of the tag.
The link to the personalized CRM form remains active for two weeks. Afterward, it functions as a regular CRM form link. If the client has not filled out the form within two weeks, send them a fresh link.
How to use personalized forms
Make sure that the contacts to whom the automation rule will send emails have their email addresses, first names, and last names filled out.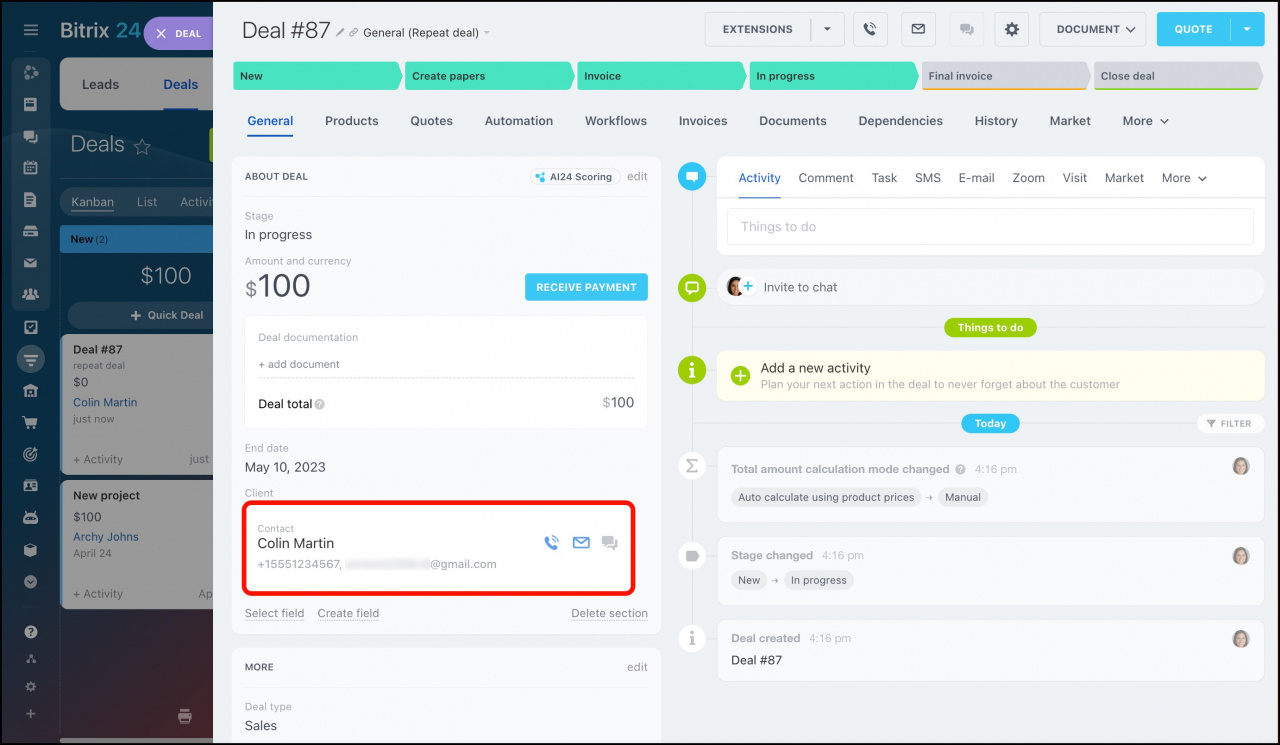 Move a deal to the final won stage. The automation rule will send email to the client.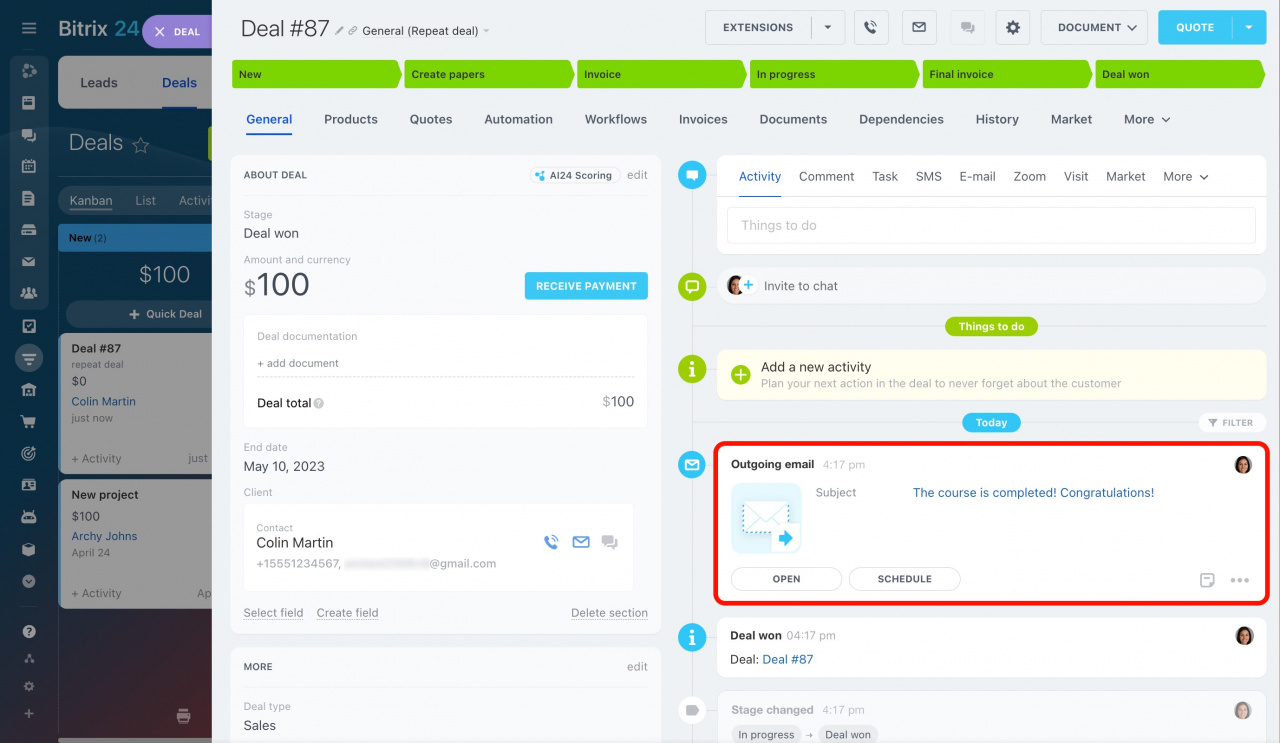 Inside the email, you will see a special parameter that the automation rule adds to the form link. This parameter distinguishes a personalized form from an ordinary one.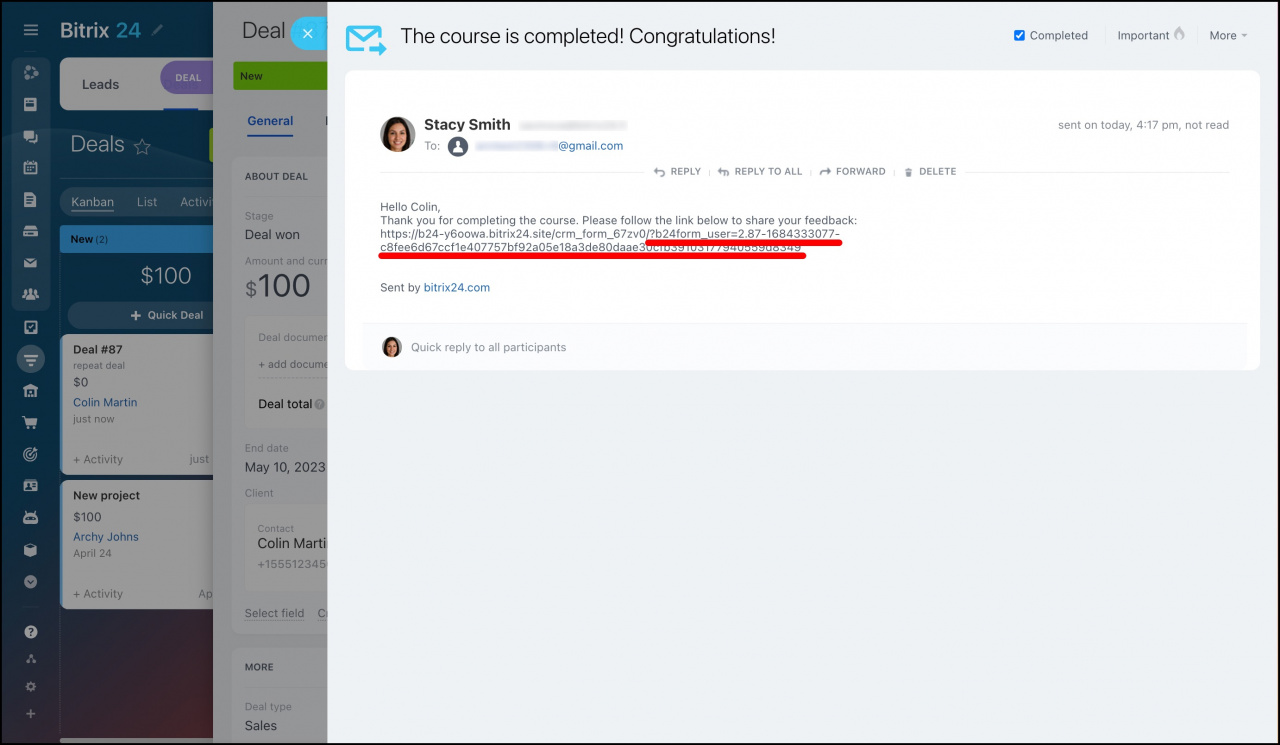 When the client clicks the link, the name and the surname will be already filled in.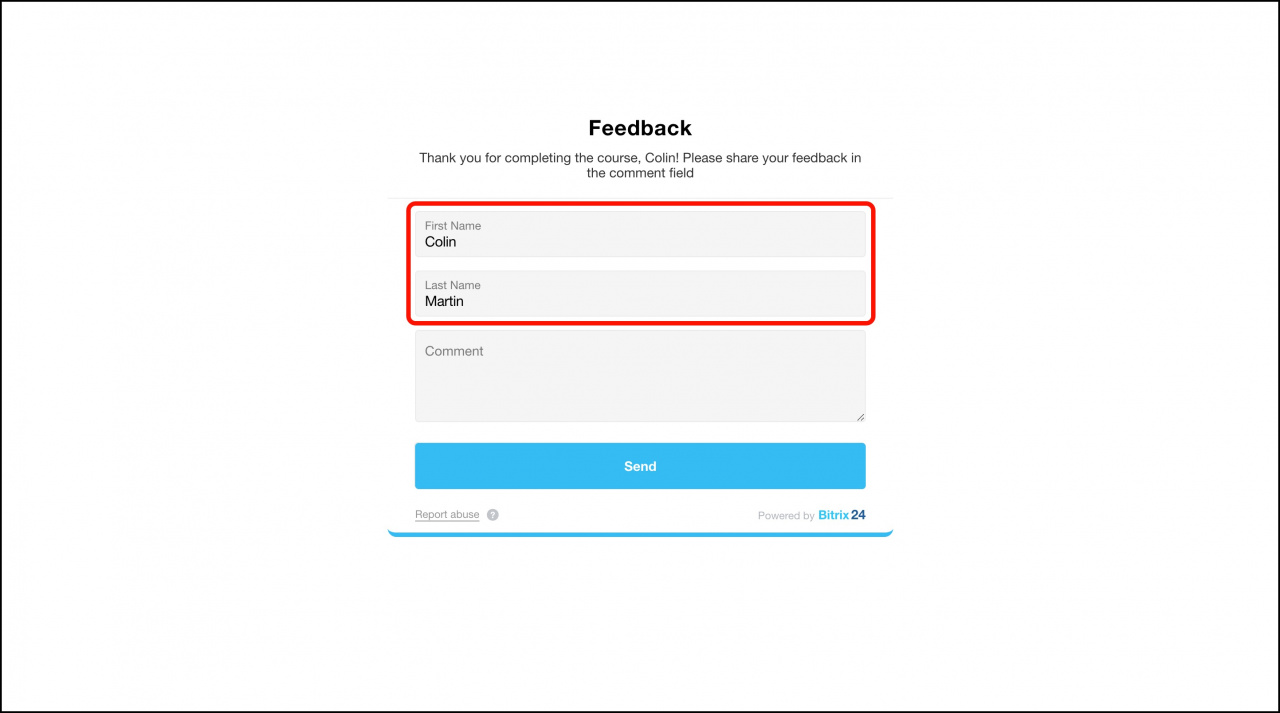 After the client submits the form, the corresponding fields of the deal will be filled in.