You have probably noticed a new Invoice Link tab inside your Bitrix24 CRM invoice page – this is a long-awaited online payment option. You can copy the link and send it to your client.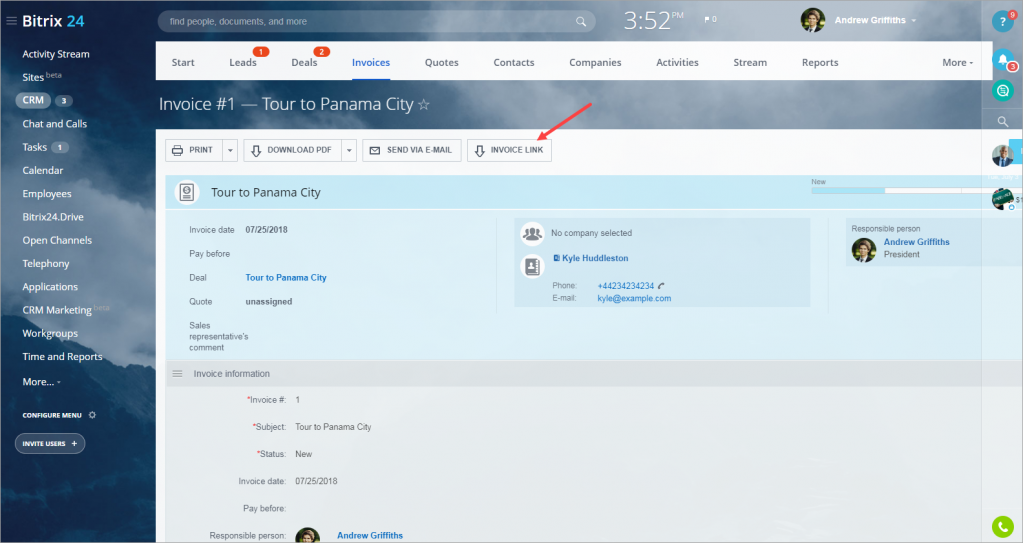 When the client follows the link, he will be redirected to a secure webpage with the full invoice details and online payment options: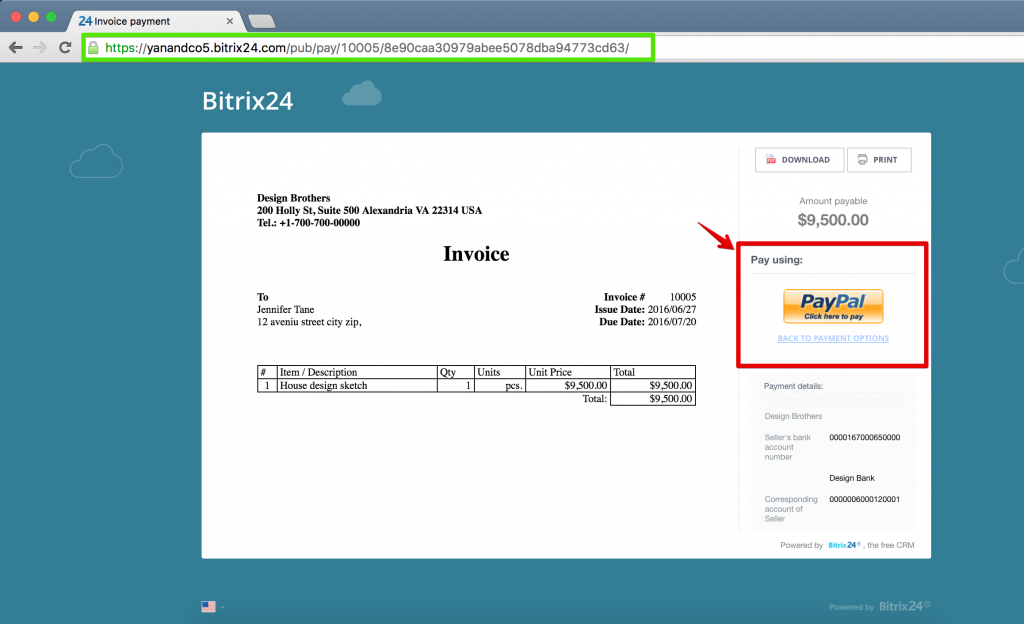 Simple, secure and intuitive invoice webpage layout will help your client to make the payment faster.
Another time-saving option for your sales team to try is Bitrix24 web forms. You can create a form directly in your Bitrix24 and place it on your website or share a public page with your clients. After the form is completed, the client will see the final invoice with online payment options and be redirected to the chosen provider (e.g. Paypal) secure payment page: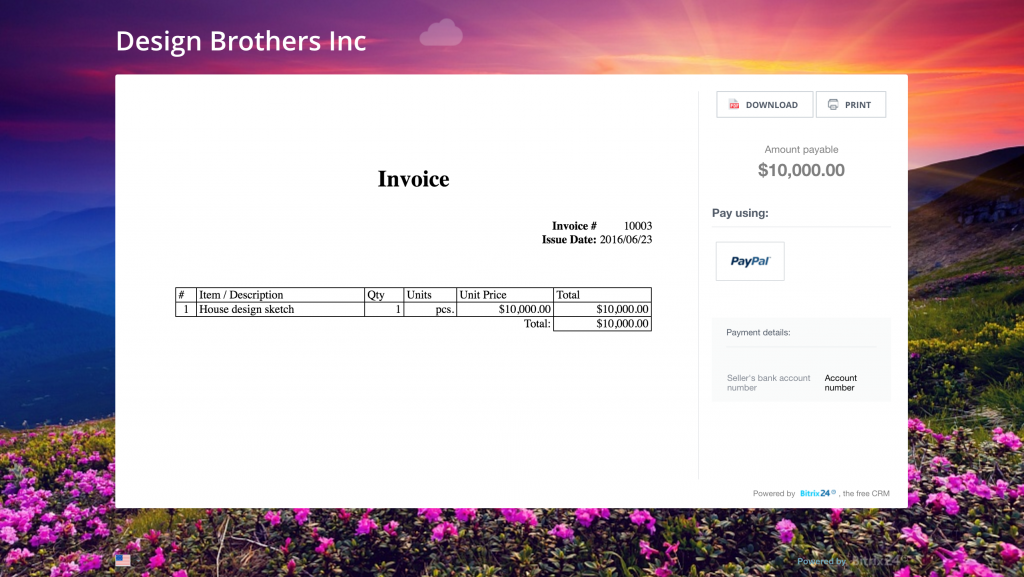 After the payment is processed, your Bitrix24 customer record will be updated accordingly.
That's it! Even if your office is closed or your staff is on vacation, clients can still make purchases & you will be closing more deals faster. Increase your profit and accelerate productivity with Bitrix24 sales automation options today!