When you create a new invoice and select a client - a contact or a company - their address & banking details will be populated to the invoice form automatically, including the print form. The connected contact\company record may have several banking details, may sure you've chosen the address in the invoice form: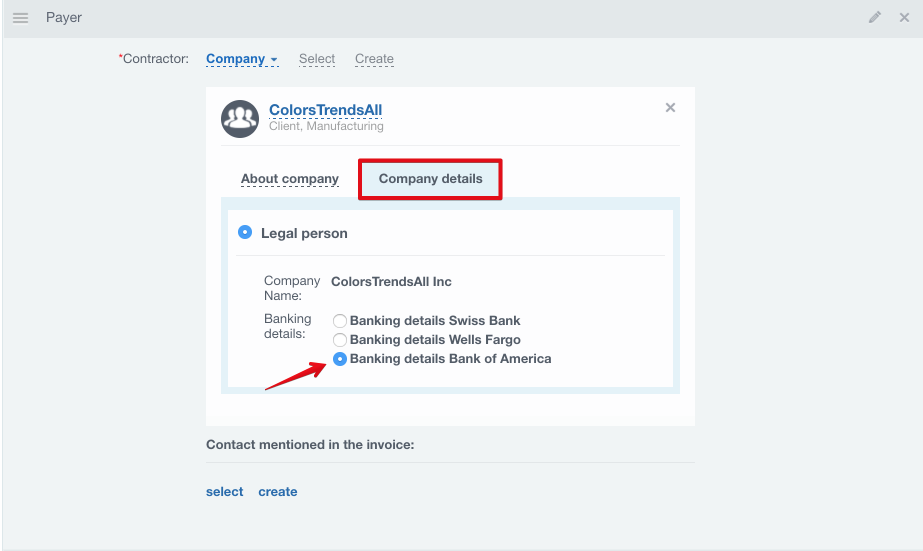 When products are added to the invoice (taxes or discount applied), you can save the invoice form. Further you have a number of options: print invoice, download pdf, send invoice via email or generate invoice link for your client.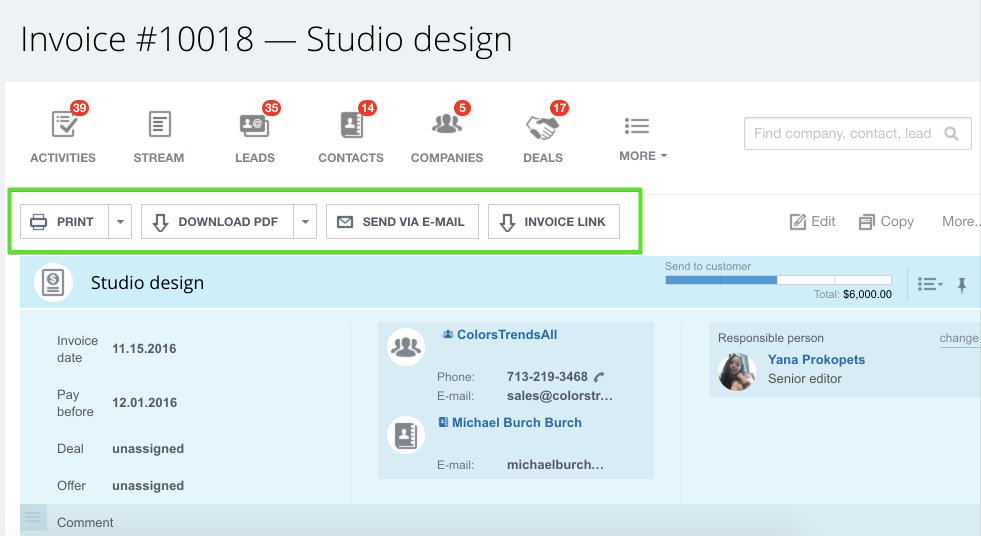 How to show client's details in the invoice print form
For that, you need to configure invoice print form in CRM > Settings > Payment options > Payment systems. Open payment method used in the invoice – e.g. Bank transfer – companies.

For the details to be added to the invoice print form you need to configure customer's company fields:

After the payment settings are configured, the invoice print & pdf forms will have customer's company details as well.