You can add a contact to CRM in several ways. Let's take a closer look at them.
Go to the CRM > Customers > Contacts page and click the Add button.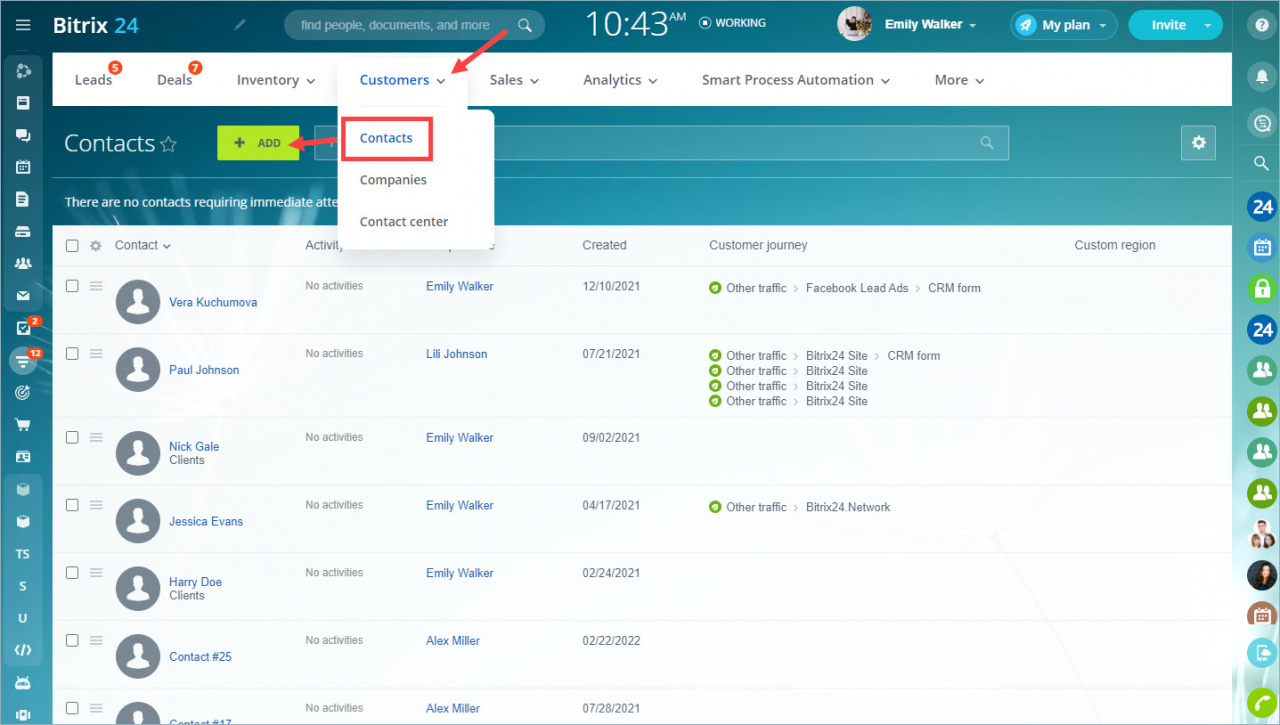 Choose this method if you have several contacts to save. You can enter the detailed information in the form.
Go to the CRM > Customers > Companies page and click the menu next to the company name and select Create contact.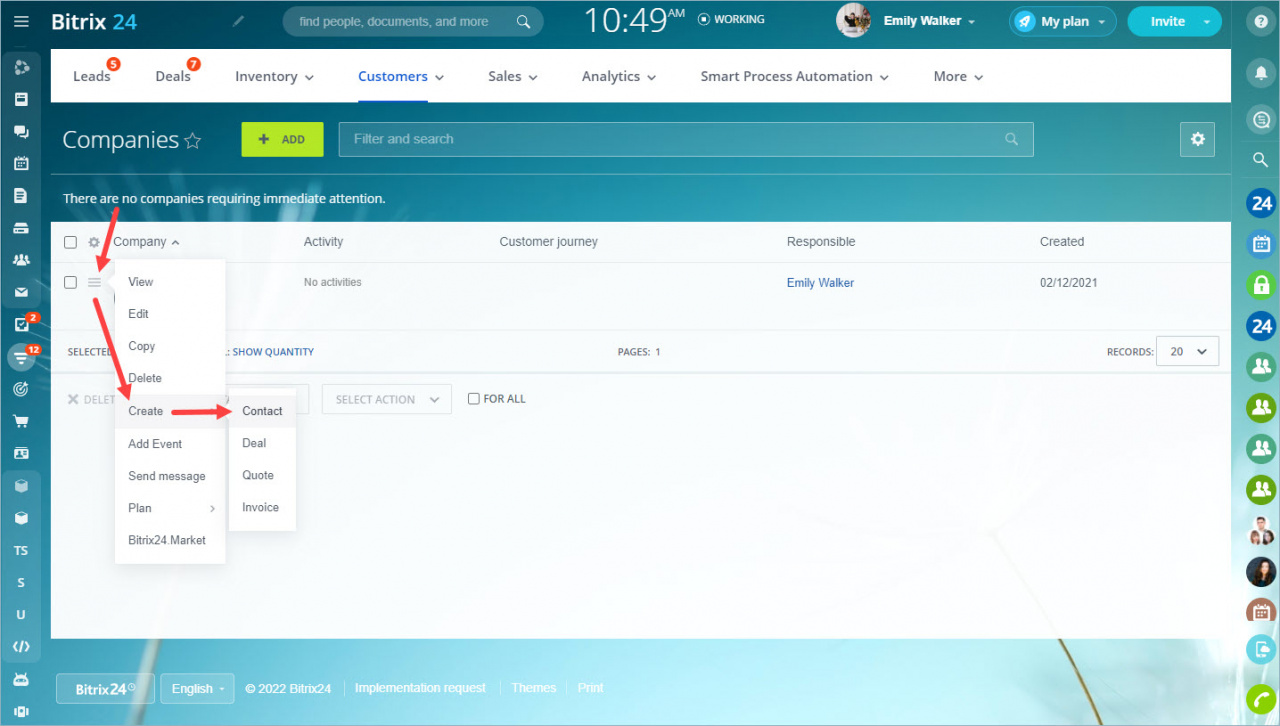 Use this method if you have already had a company in the CRM, and you need to bind the contact to it.
Open the lead/deal form and specify contact information in the Client field.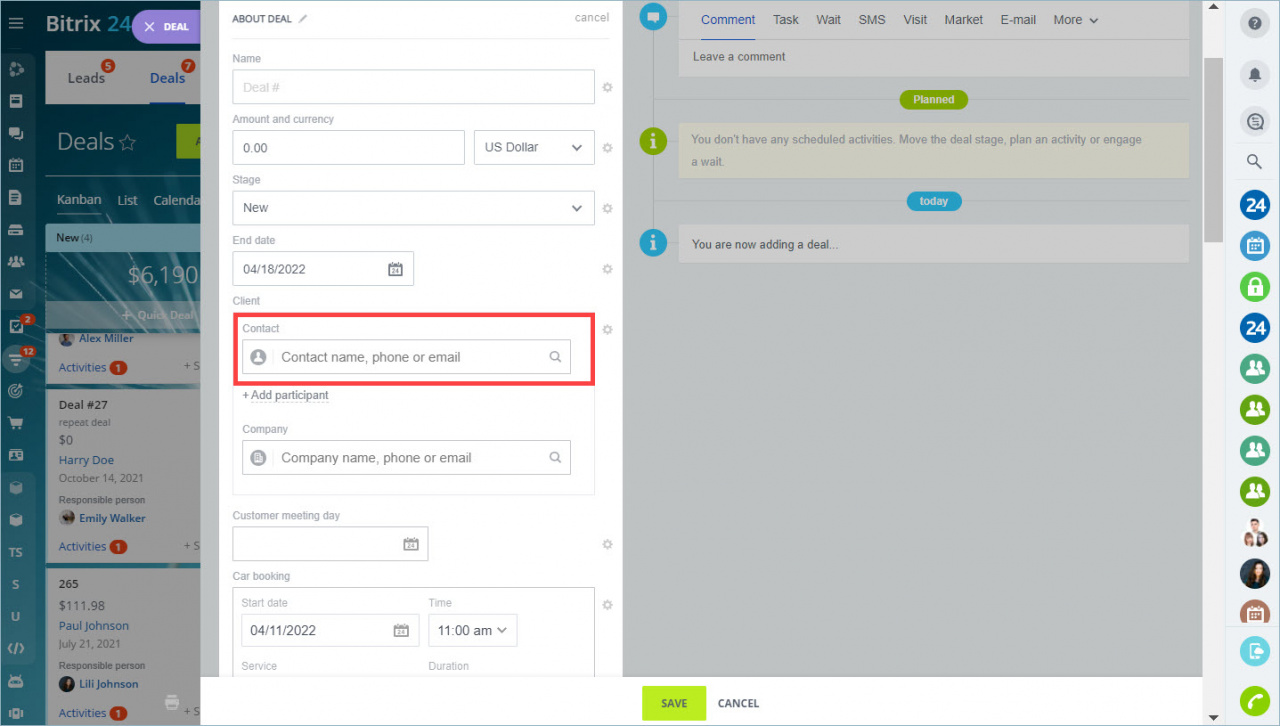 This method is convenient because of the quick contact creation.
Use import if you have a large database of contacts.
In addition, contacts can be received using CRM forms on your website.
Contact form
In the About contact section, you can add the following information: salutation, last name, name, second name, date of birth, phone number, address.
By default, all you need to do to create a contact is filling in the first name, but it is better to save contacts with the last name to avoid confusion.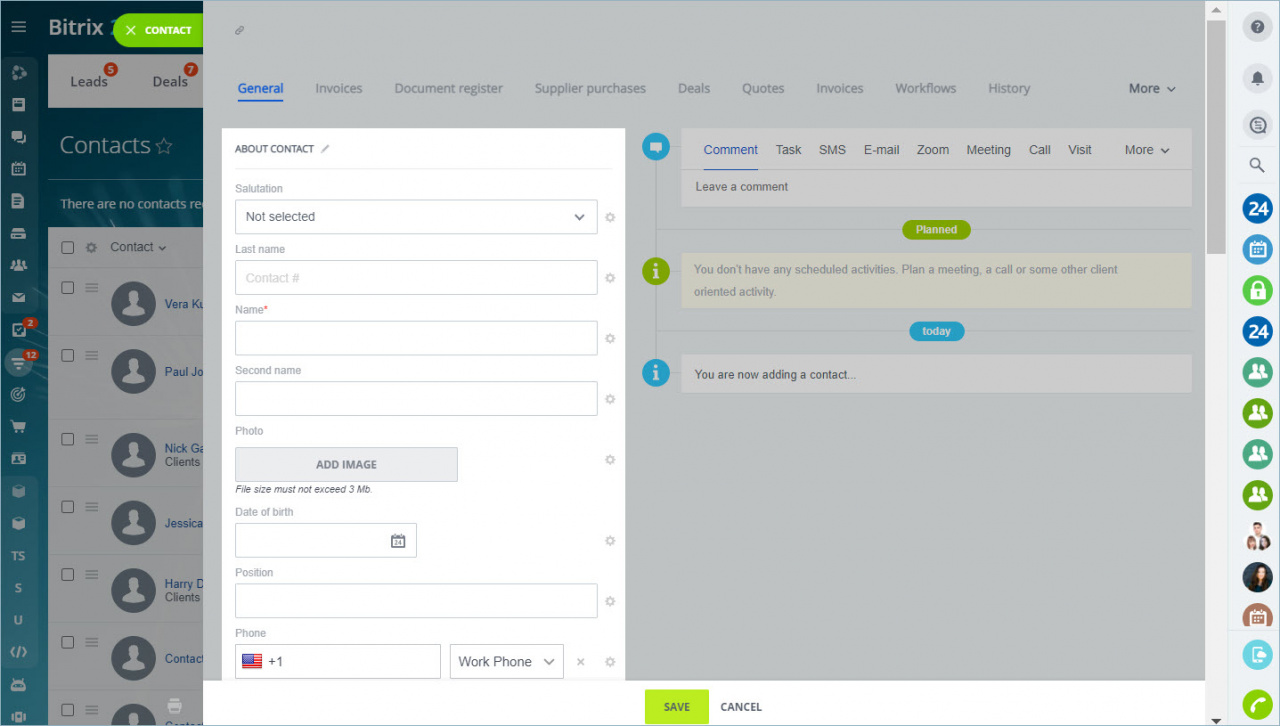 In the Phone section, it is possible to save an extension number. It is separated from the main one by ; or # characters. For example, 22-33-44;55, where 55 is an extension number.
To link a created contact to a company, select the company in the company field or create a new one.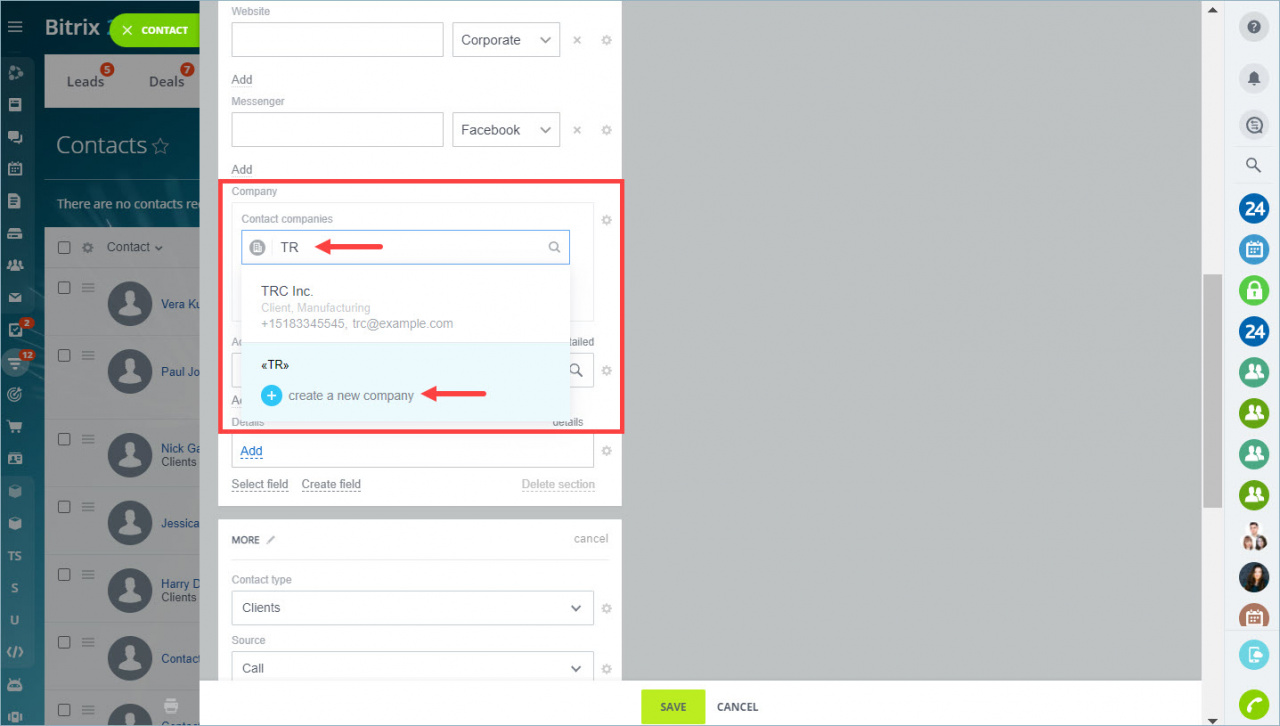 Add an address to the contact if you need to deliver products or documents.
After filling out the basic information, the next step is the contact details, for example, passport data or bank details. Later you can use these data to create a payment document or a service contract.
Additional information
In the More section, specify contact type, source and source information. Also, you can add a comment.
In contacts, there is the Included in export option. You can only export contacts that have the option enabled. Uncheck it if the contact should not be included in export.
The Available to everyone option allows other employees to work with the contact.