You can store an unlimited number of contacts in your Bitrix24 account. Please note that your contacts may have files attached - please make sure you have enough free storage space.
How to add a new contact
There are several ways to add contacts in Bitrix24:
Click CRM > Companies > select a company > Create > Contact. In this case, the new contact will be automatically bound with the selected company.

Using Client field in a lead or a deal form.
Also, you can import contacts or get new contacts using CRM web forms.
New contact form
By default, it's enough to enter the contact's first and last name.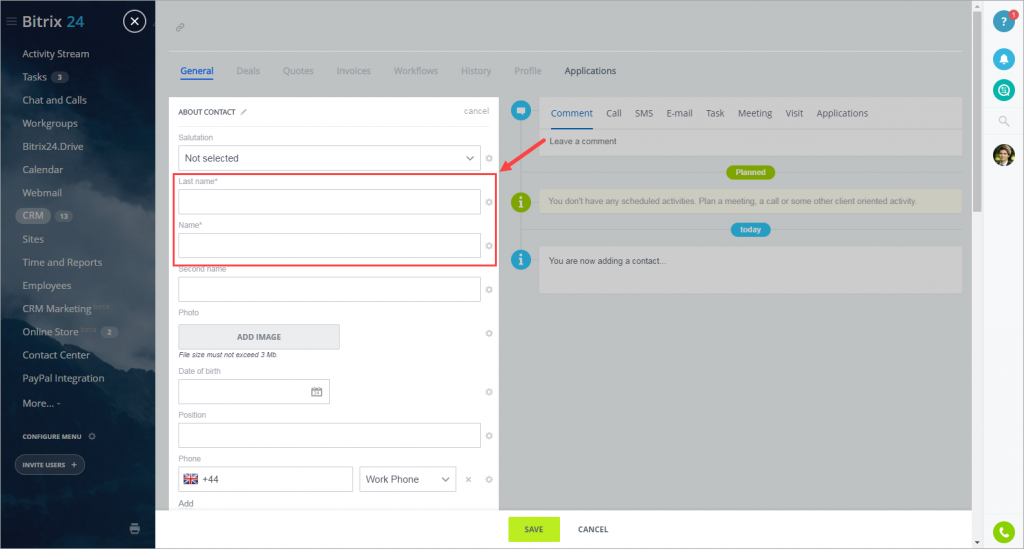 In About contact section, you can add the main information about the client - first, last and second names, photo, date of birth.
Then you can enter a client's phone number, email address, website and messengers.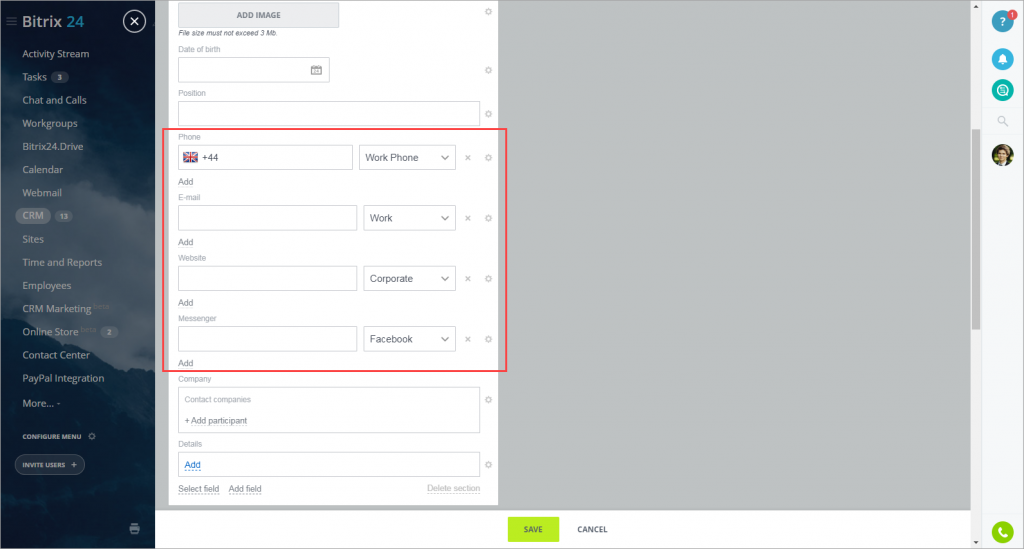 You can add an extension number when specifying a phone number. Use ; or # to separate the phone number and the extension number.
You can bind a contact to a company by selecting or creating a new company in the corresponding section.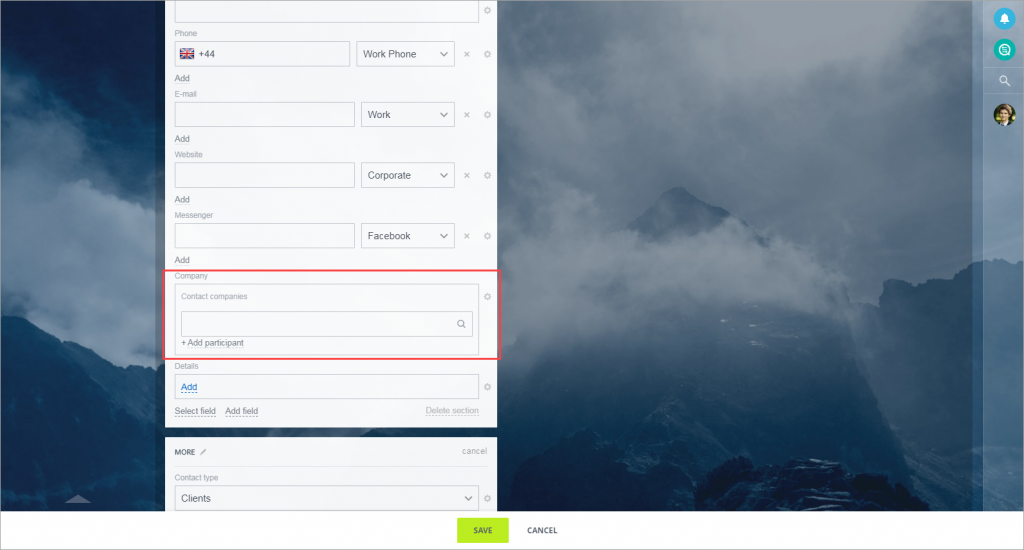 Next, you can add contact details (banking details and address).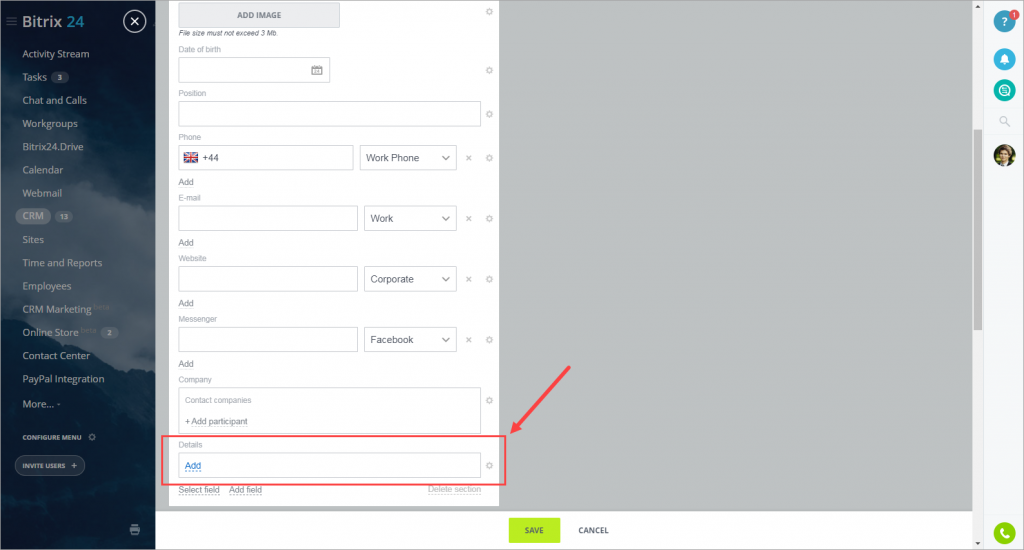 "More" section
In More section, you can select contact type, source, and add a comment.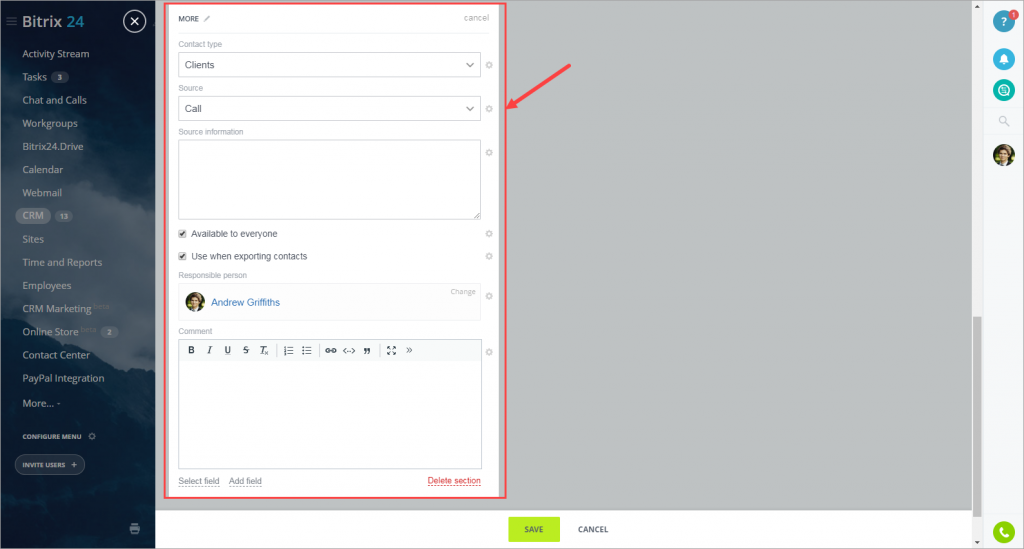 Available to everyone option allows any user to work with this contact.
If you don't need to export this contact, just deactivate Use when exporting contacts option.