You can configure Sites access permissions to manage who can access this section or which actions can be performed by specific users with your websites created in Bitrix24.
Check if sites access permissions are available on your plan. You can find all the information about Bitrix24 plans on the
pricing page
.
How it works
Go to the Sites and stores section > Sites tab, click the gear icon and select Access permissions in the menu.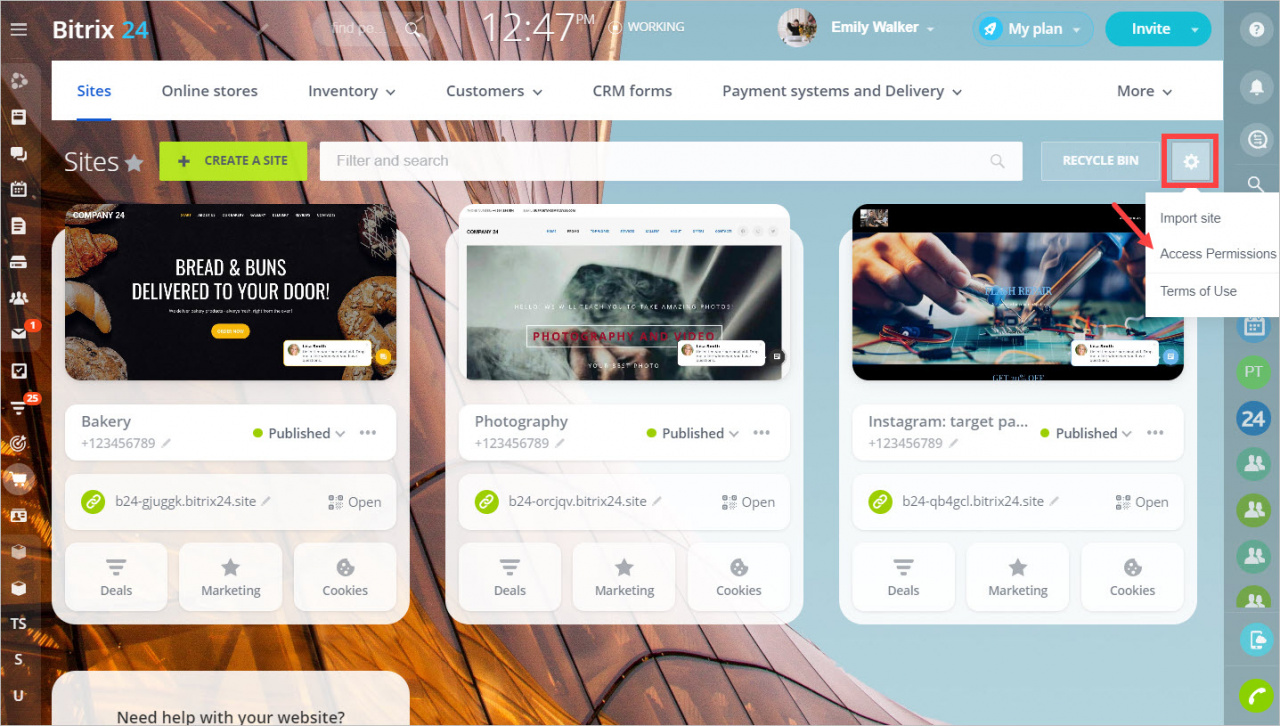 First of all, you need to add a Role. Each role may have different access permissions. Then assign this role to users or departments.
To add a new role, click Add: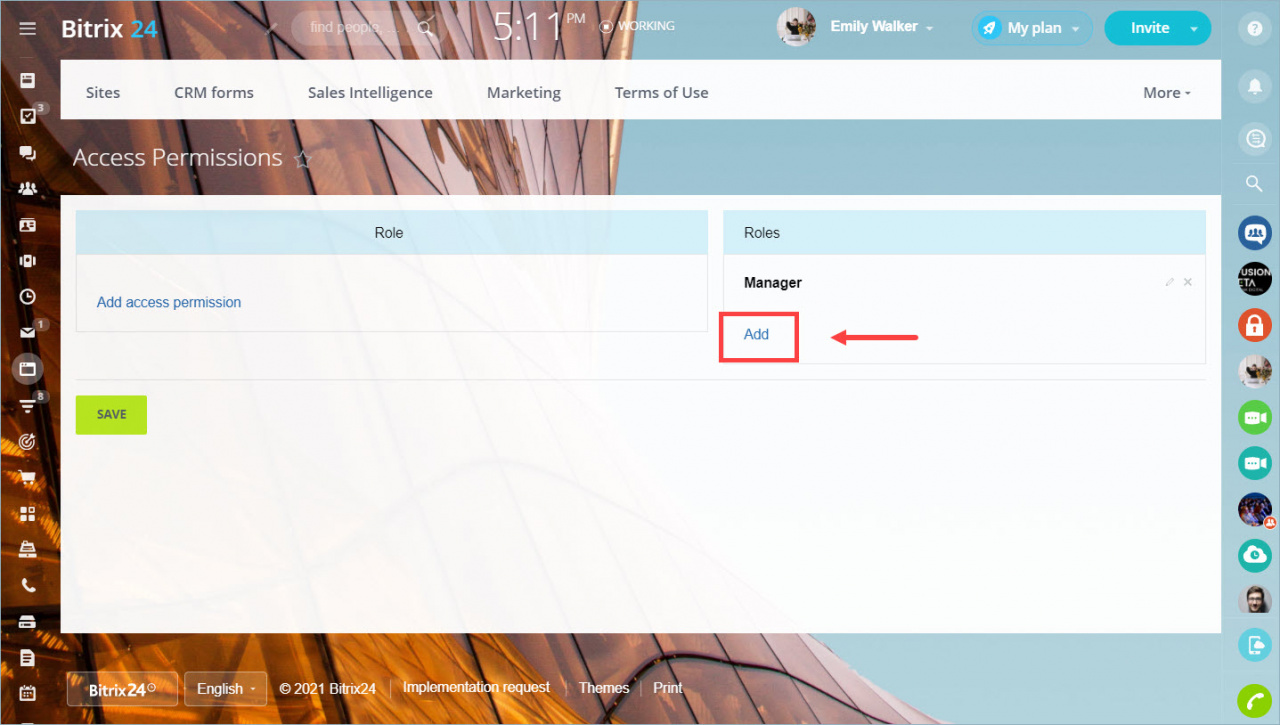 Specify the Role name and configure access permissions for this role.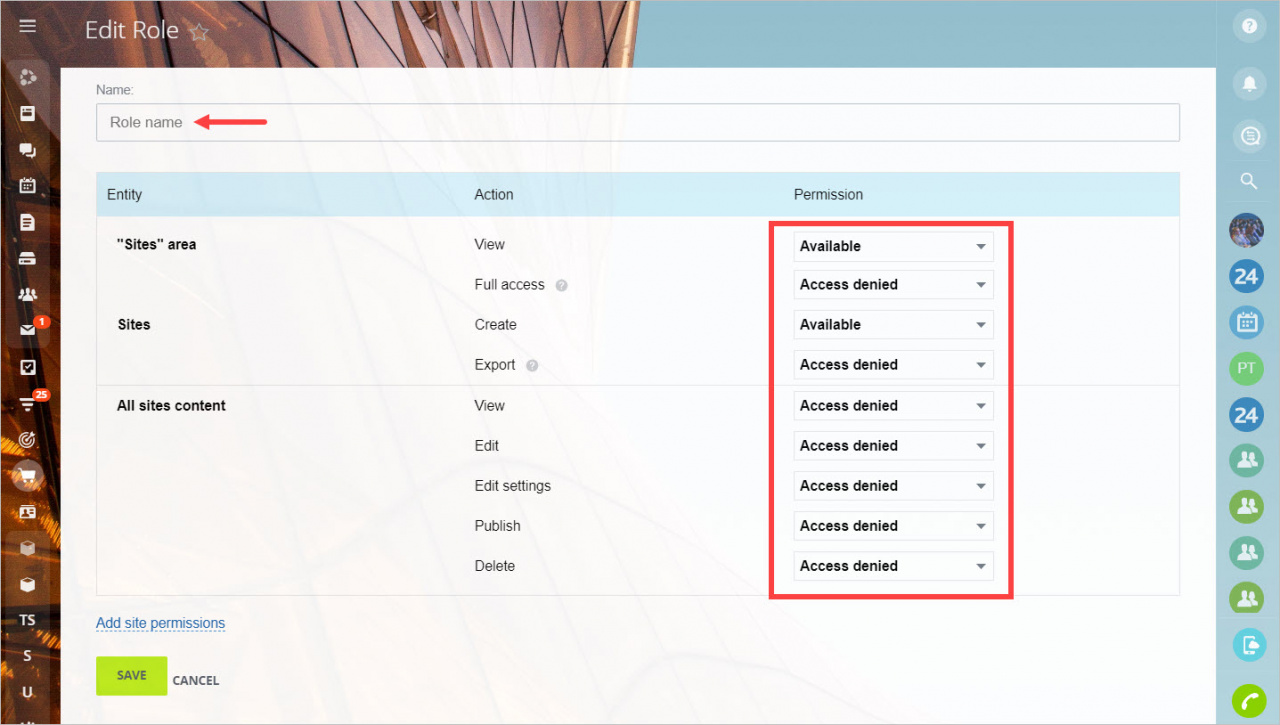 Click Add site permissions to configure a specific site access permissions.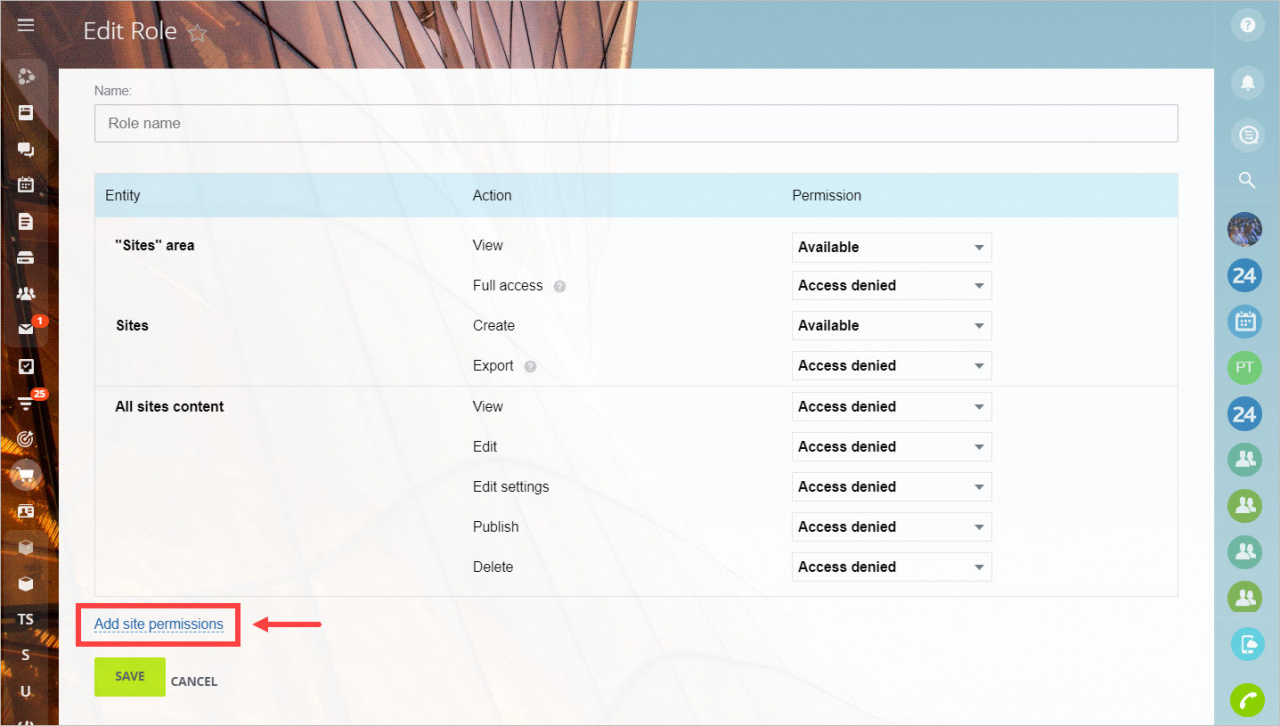 Consider the access permissions:
View – you can view sites.
Full access – all access permissions are available, including changing roles and access permissions.
Create – you can create sites.
Export – you can export sites.
All sites content:
View – the ability to view the site content.
Edit – access permissions to edit content.
Edit settings – access permissions to edit settings.
Publish – access permissions to publish site.
Delete – access permissions to delete site.
Once you have configured and saved the role, click Add access permission.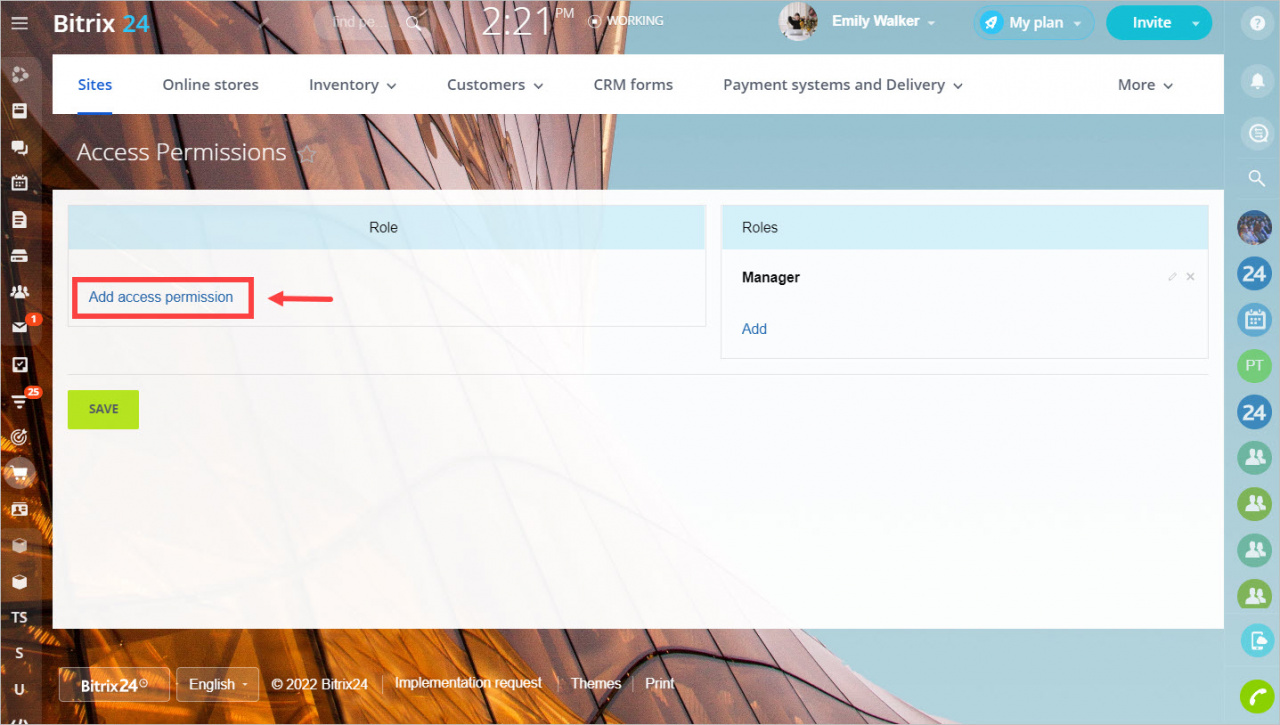 Select an employee or department from the list.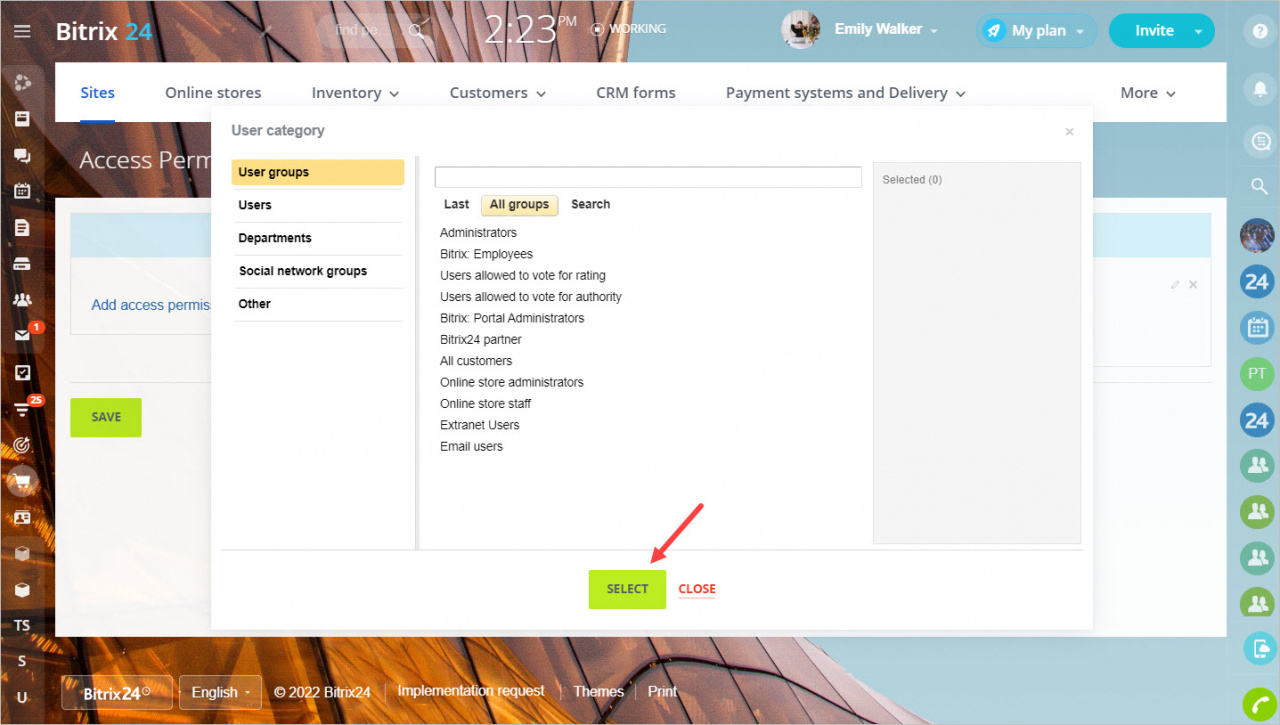 Assign the role to this employee.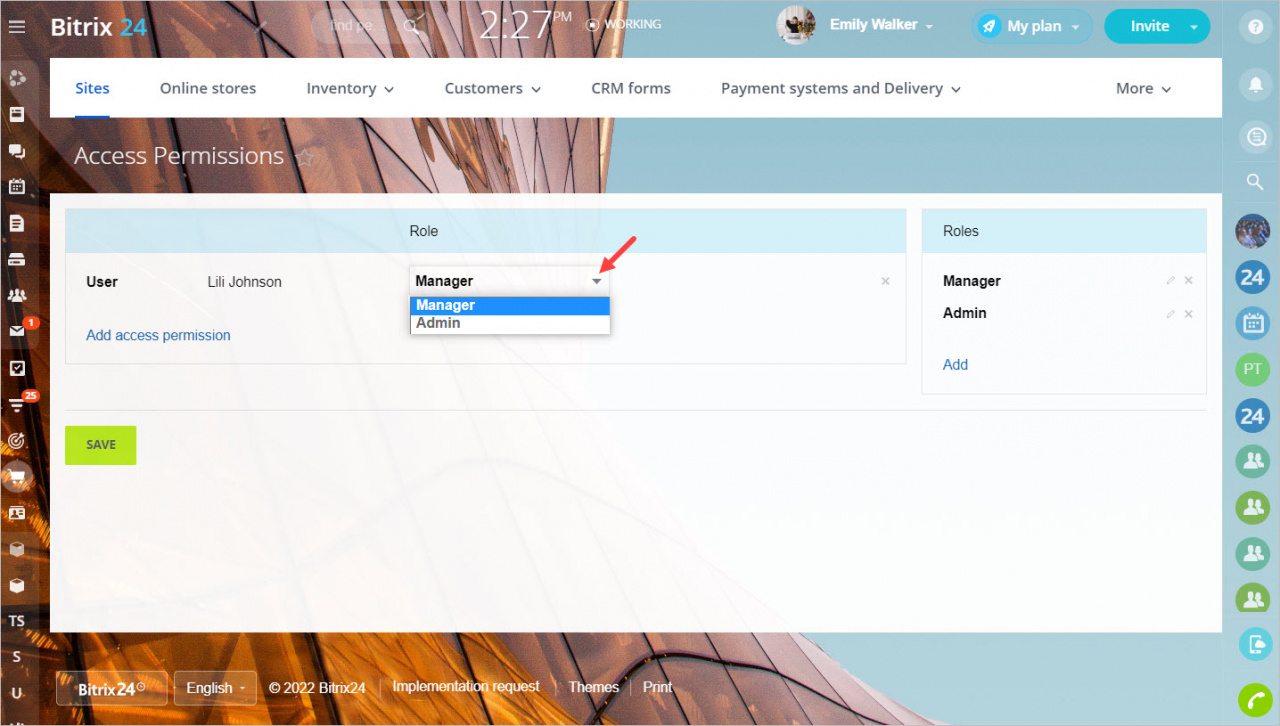 For example, if you create a role and set
Access denied
for all the options, a user assigned to this role will not see any existing sites in the
Sites and stores
section and won't be able to create a new one. There will be the following message informing the user about not having enough permissions to do it: