Check if this tool is available on your plan. You can find all the information about Bitrix24 plans on the
pricing page
.
Why do you need multiple pipelines
Suppose you run a car dealership. You sell cars, parts, insurance, accept trade-ins, do repairs, etc.
The problem is that the sales process for new or used cars is totally different from selling parts or insurance. Setting up a test drive is an important stage for selling or leasing a car, but it's simply not applicable to insurance sales, which doesn't involve multiple sales stages. Even when you sell a single product, upselling and renewals are usually treated as different pipelines.
That's why having multiple pipelines is so handy.
Add a new pipeline
The first deal pipeline is available by default: General. You cannot delete it and it will always be the first in the list.
To add a new pipeline, switch to the kanban view > click the General button > Sales funnels and tunnels.
Read more about the sales tunnels in the article -
Sales tunnels
.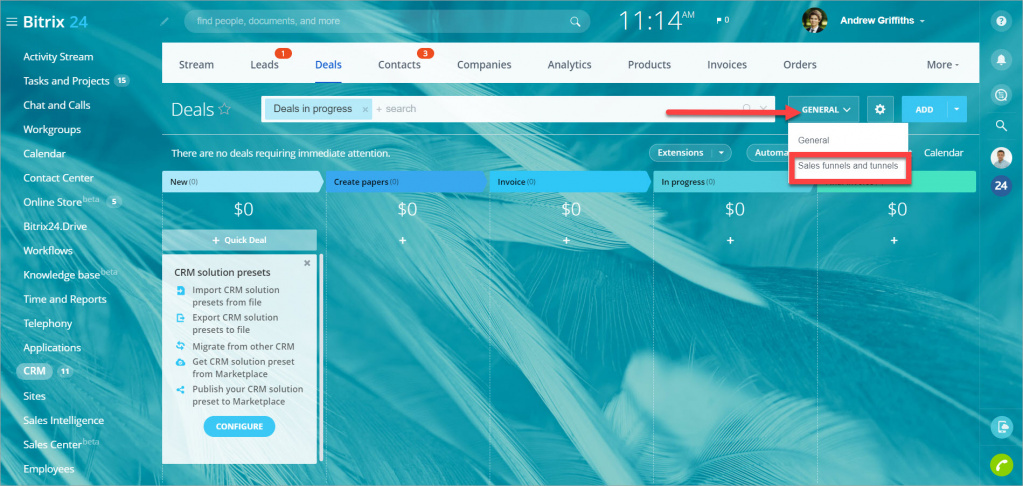 Click the Add sales funnel button.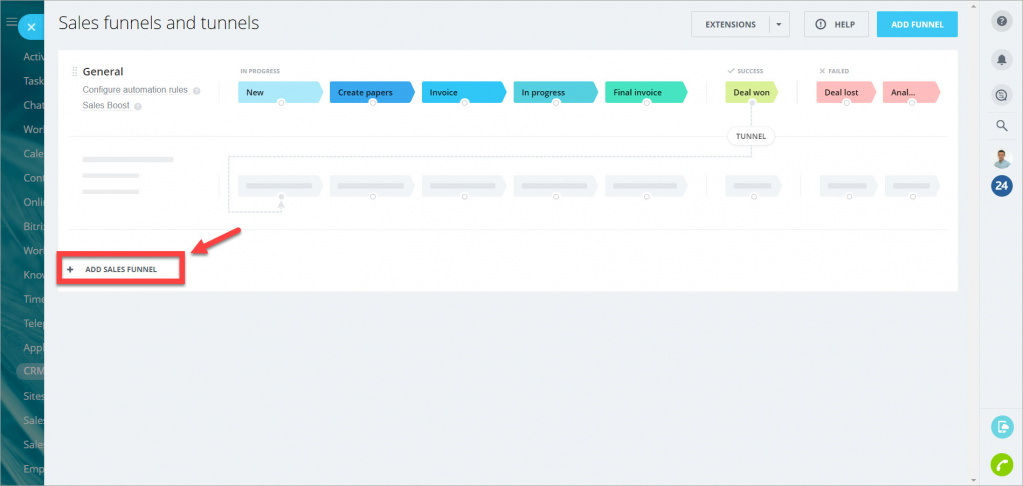 Specify the sales funnel name and go back to kanban.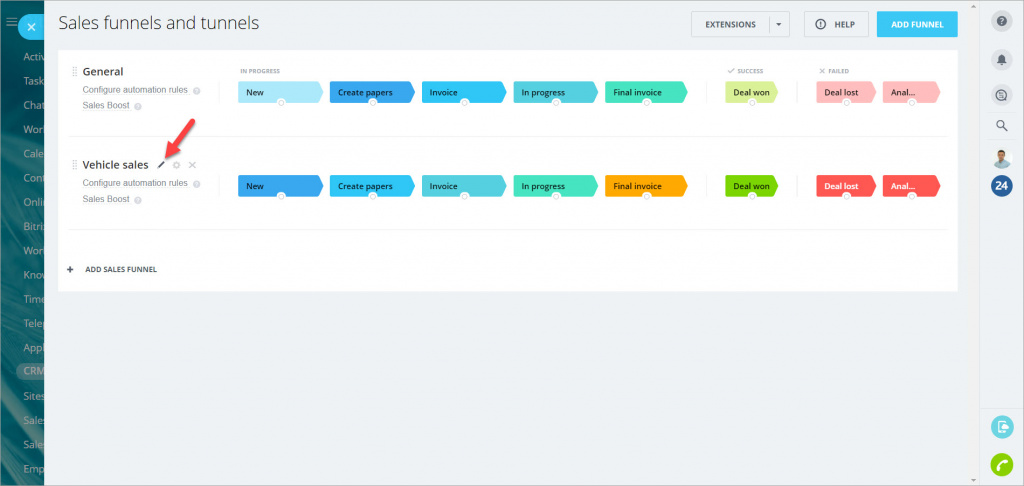 You can switch between deal pipelines in kanban.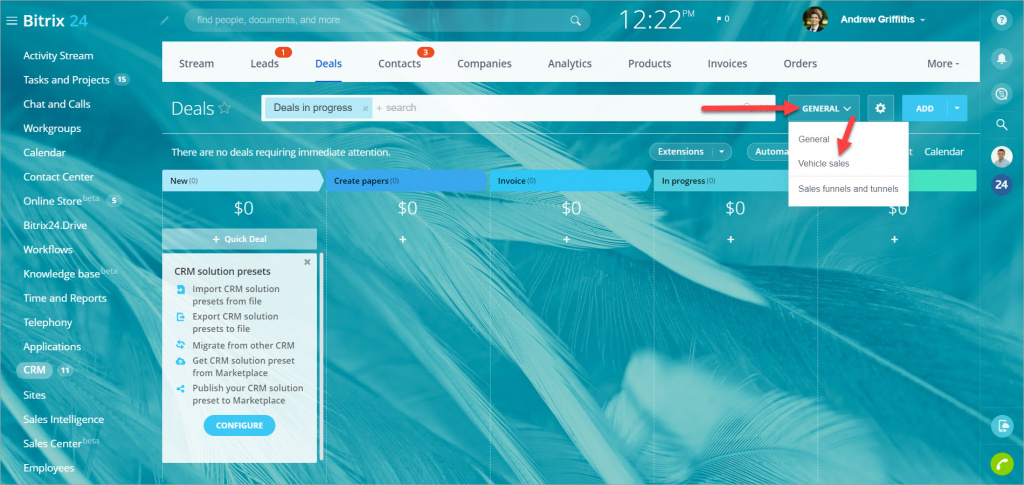 Configure a deal pipeline
You can configure the deal stages for each pipeline. Hover over the deal stage and click the pencil button.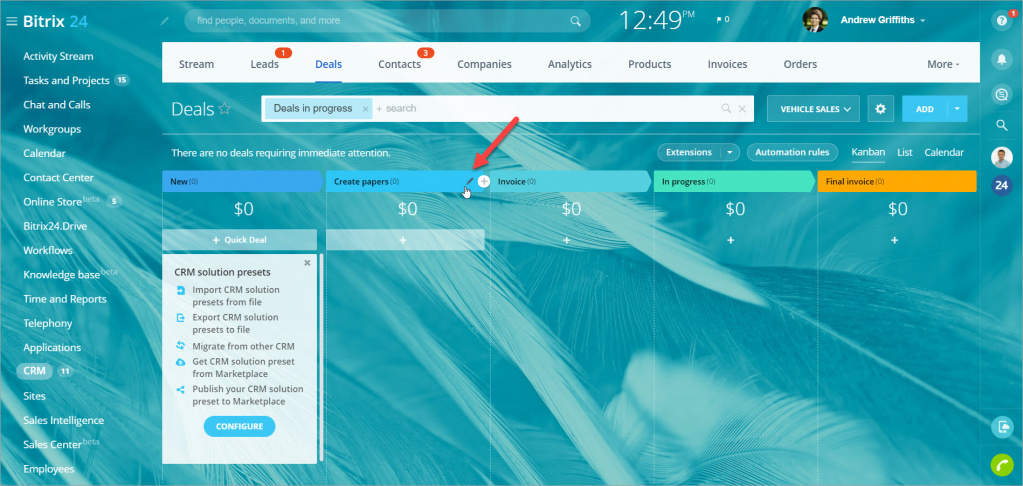 Here you can edit the stage name, color, or delete it.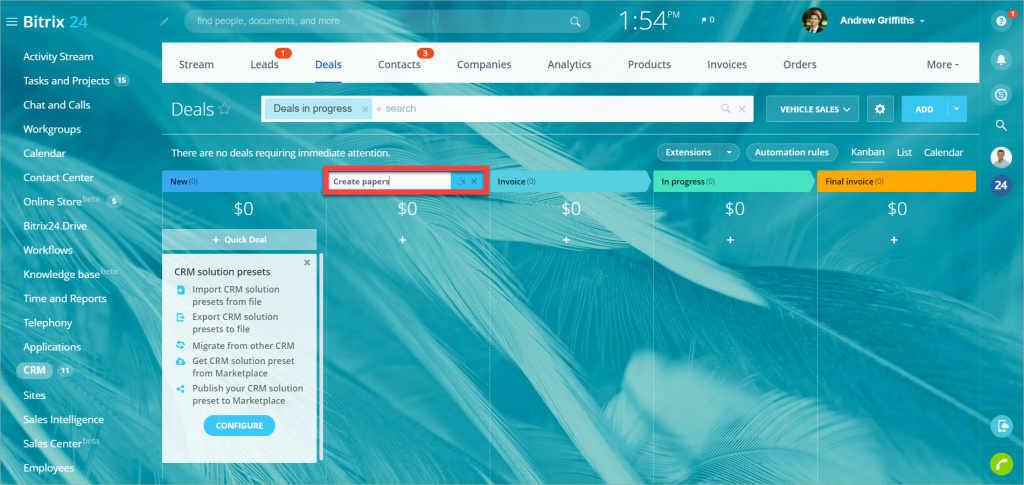 You can view how the sales funnel looks like. Go to the CRM section > Settings > Statuses and Dropdowns > pipeline name deal stages.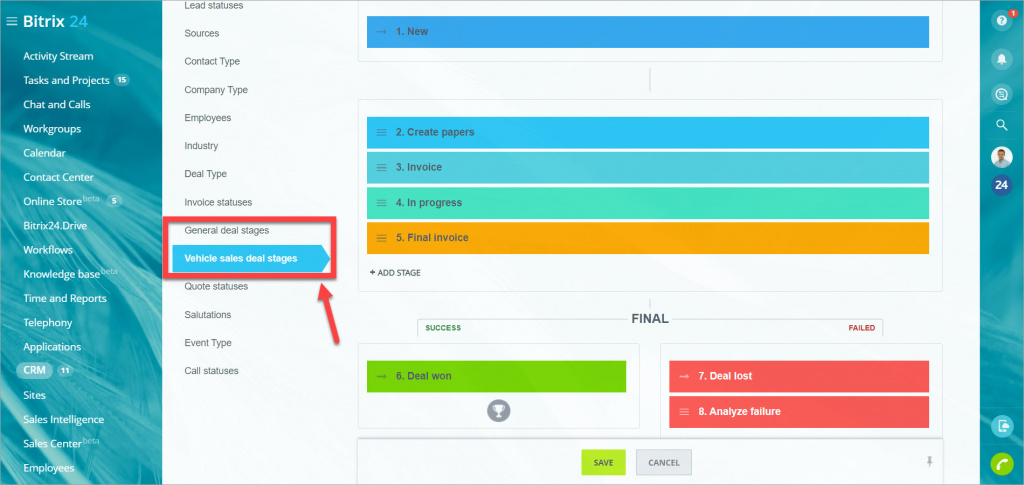 Also, you can edit the deal stage, delete it, or move it.