By default, personal Drive is available to the owner only. You can configure access permissions to your Drive and tothe individual files and folders in My Drive as well.

My Drive Access permissions
You can configure access permissions to the My Drive section from the Settings > Assign Permissions.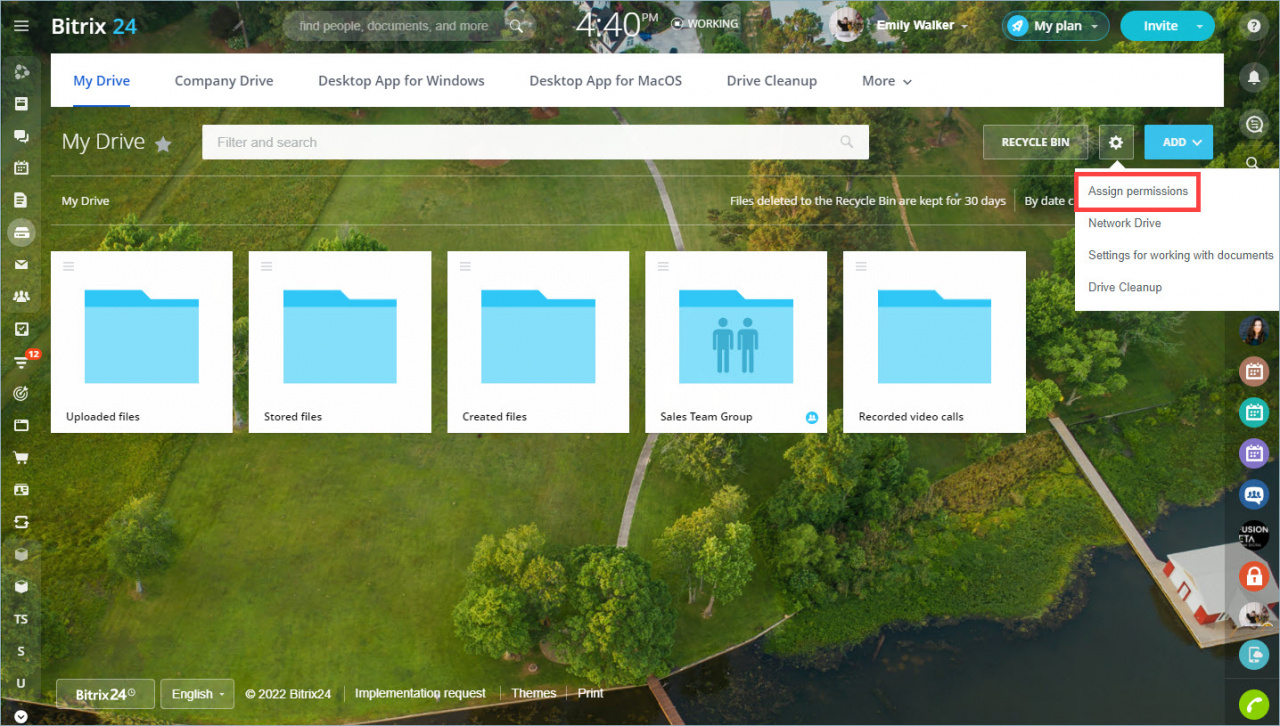 Click Add more to select users, groups or departments. Click on Read to select access level.
Read
Add
Edit
Share
Full Access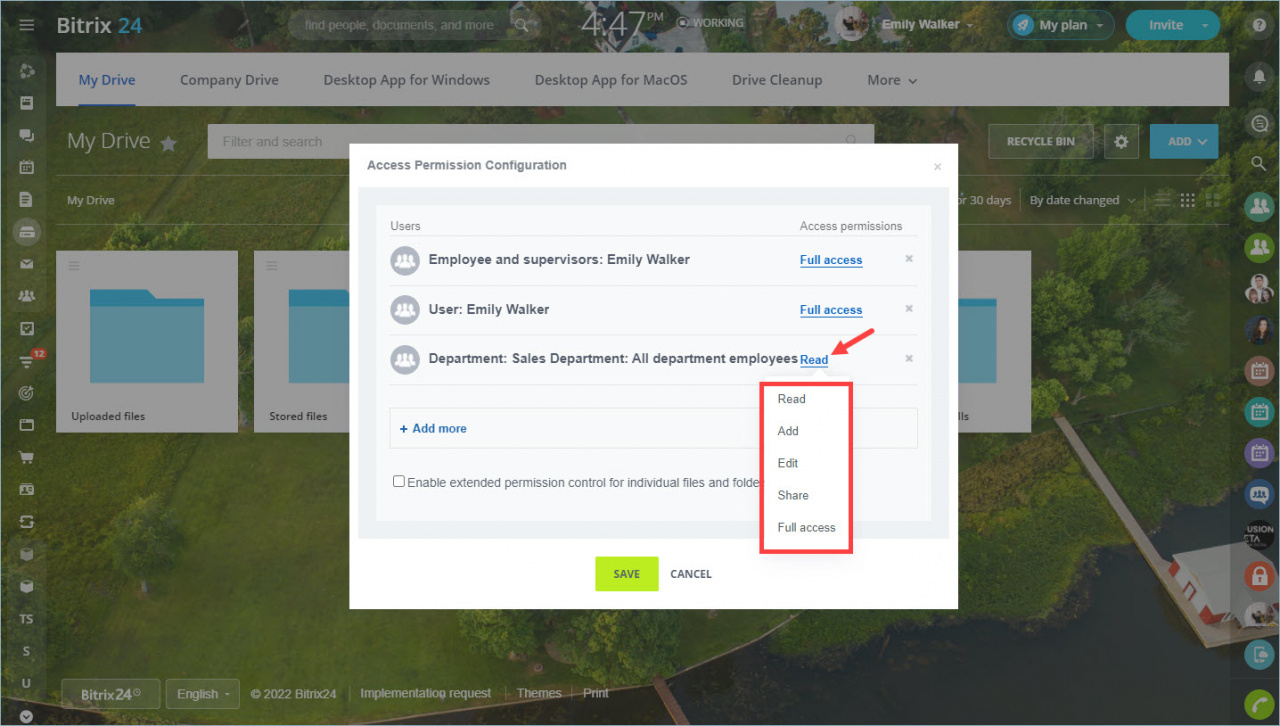 If you'd like to configure extended permissions for individual files and folders, please use Enable extended permission control for individual files and folders option.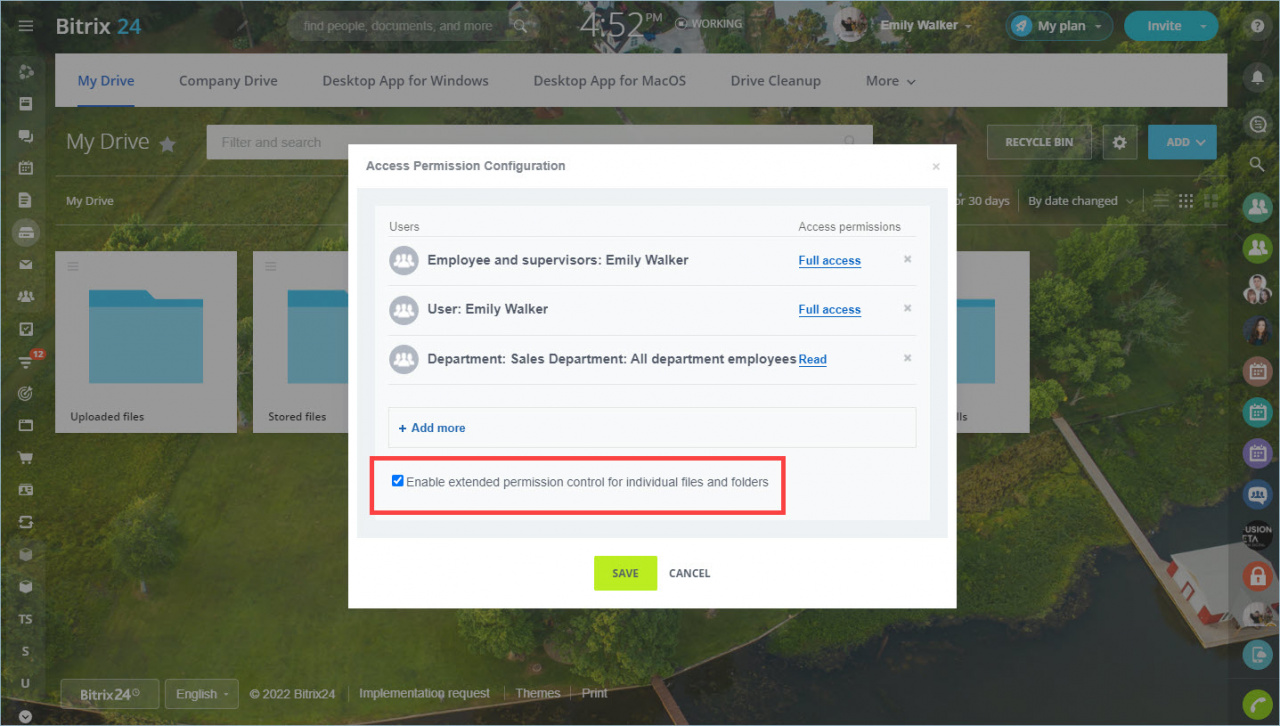 Be careful when assigning the permissions to your Drive. Colleagues with full access can accidentally change or delete files. Also keep in mind that you can download a file with any permissions assigned, even with Read permissions.
File or Folder Access Permissions
In addition to general My Drive access settings, you can assign additional access permissions to each file or folder. Open file or folder menu and select
Access Permissions
.
Sharing
Check if this option is available on your plan. You can find all the information about Bitrix24 plans on the
pricing page
.
If you'd like the file or folder to be connected to the colleagues Drive as well, so that he\she don't need to go to your Profile > your personal Drive each time to access the file, use the Share with other users option.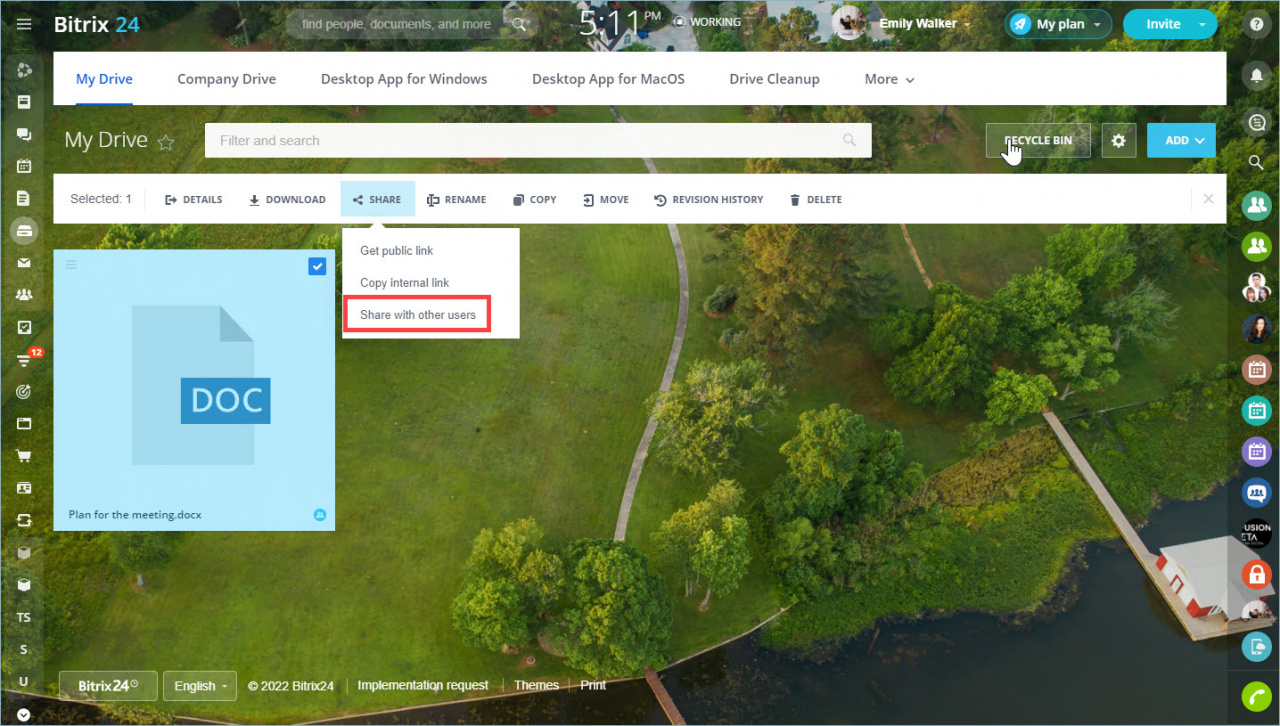 Add users, groups or departments and select access level for them.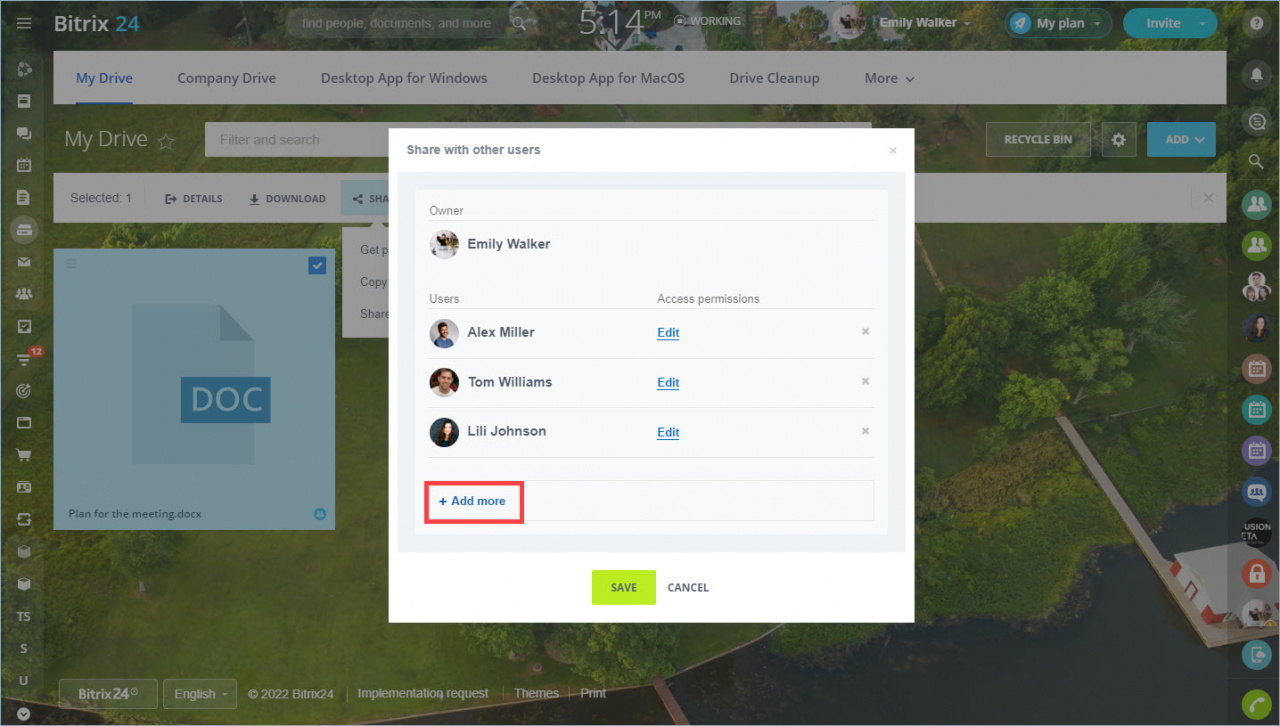 Internal and public links
The easiest way to share folders and files is to use internal and public links.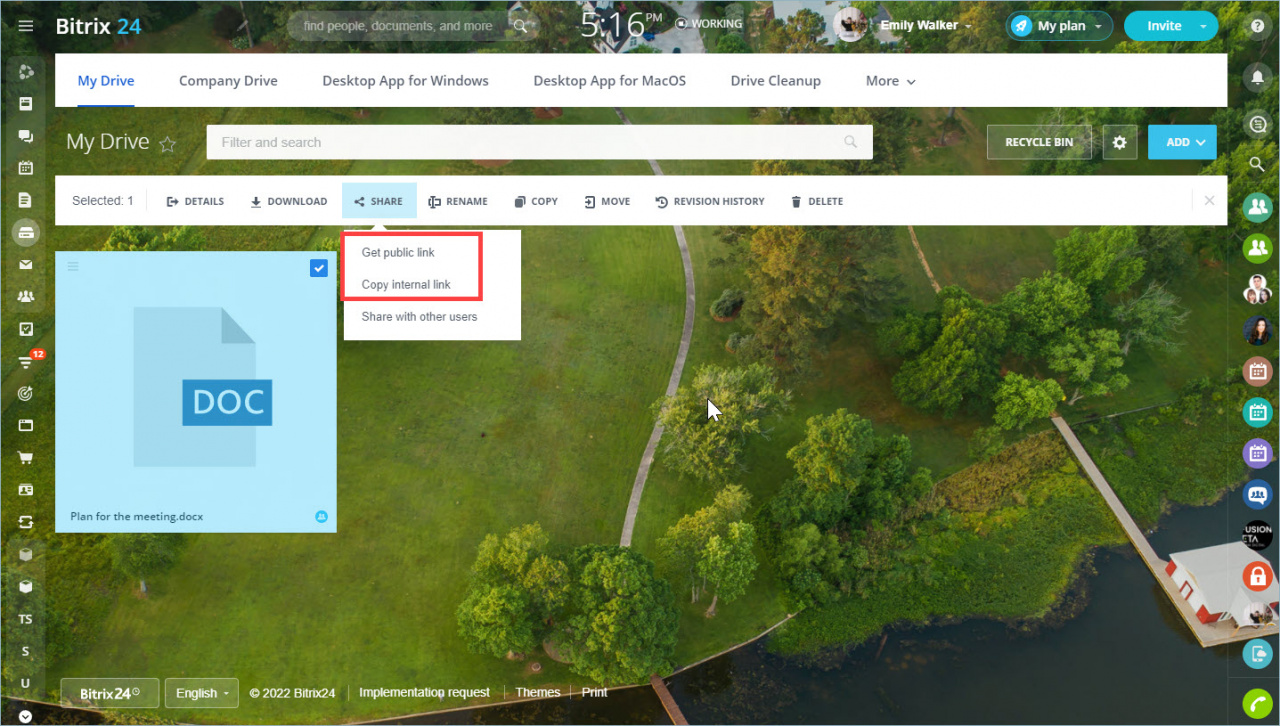 An internal link is needed to quickly share a file or folder with a colleague without sharing. Only an employee of your Bitrix24 can use this link.
Public links are useful if you want to share a folder or file both with colleagues and external users.