When Bitrix24 user decides to delete a file from his My Drive & clicks Delete, he will see two options to choose from:
Move to recycle bin (default)

Delete irreversibly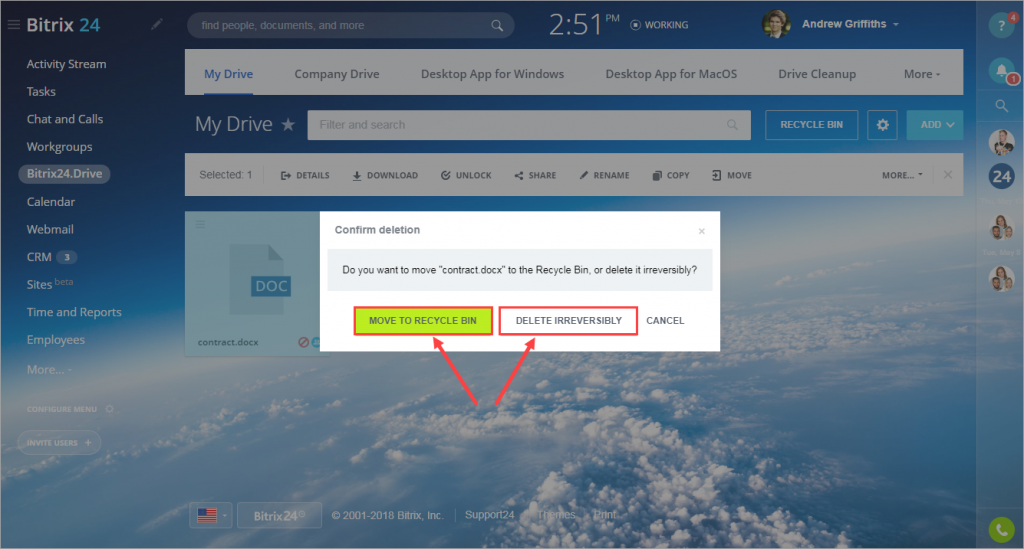 The files that have been moved to the recycle bin can be restored by files owner or Bitrix24 account administrator.
Important: files deleted irreversibly cannot be restored. Please make sure you apply this option only for those files you won't definitely need anymore.
To do that, the file owner should open Bitrix24.Drive > My Drive > Recycle bin. If you are an account administrator please open User's Profile > Drive > Recycle bin.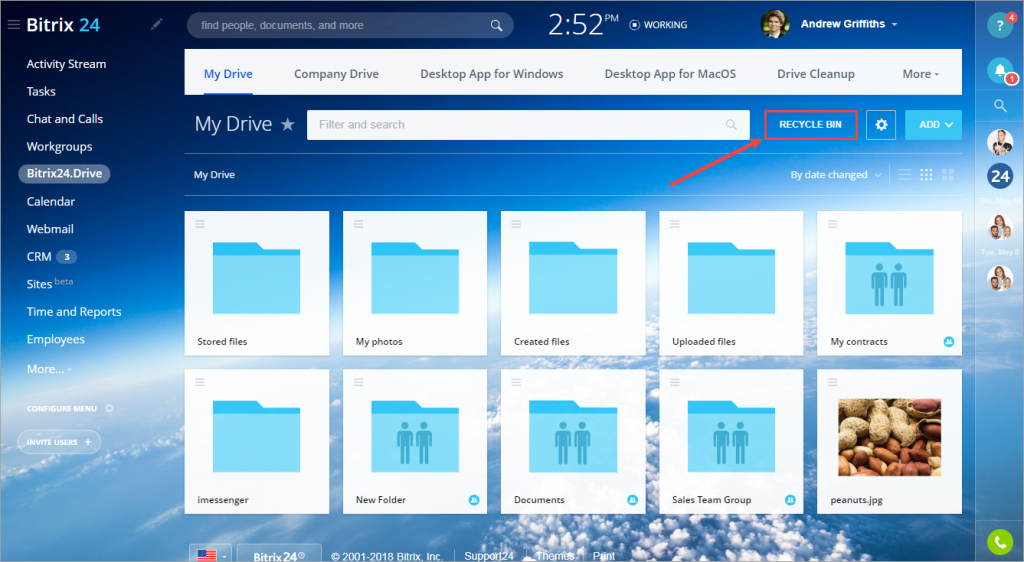 On the Recycle Bin page select files & click Restore: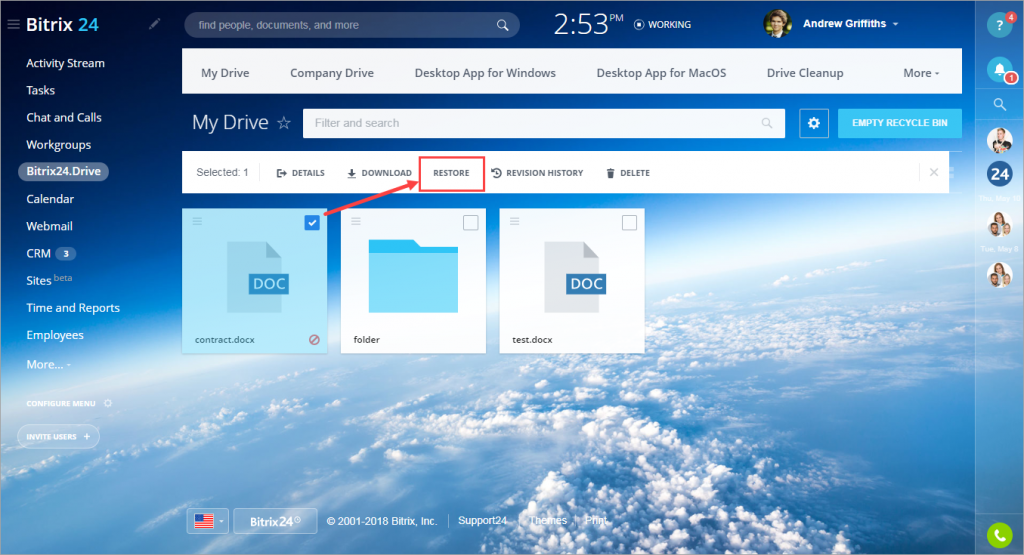 Delete files from Company Drive
Please take into account some important notes when you are going to delete files from Company Drive.
Company Drive shared files are protected from occasional deletion via user's local computer folders. For example when user deletes shared file on his local computer Bitrix24 folder - this file stays accessible for other users with whom it has been shared. At the same time the user who has deleted it from his computer won't have in own local computer folder anymore (the file synchronization will stop for this particular user).
Important: when you delete shared file from Company Drive inside the web version of your Bitrix24 - this file will be deleted for all user with whom it has been shared. When shared files are moved from Company Drive (web version) to the recycle bin, other users (with whom it has been shared) will lose access to this file.
Files can be stored in the Recycle Bin for 30 days. Then they are deleted irreversibly. Please note that such files do take your account storage space, which may be important for Bitrix24 account with storage space limitations (e.g. Bitrix24 Free plan is limited to 5Gb of storage space).