Share Bitrix24.Drive files and folders using public links and internal links.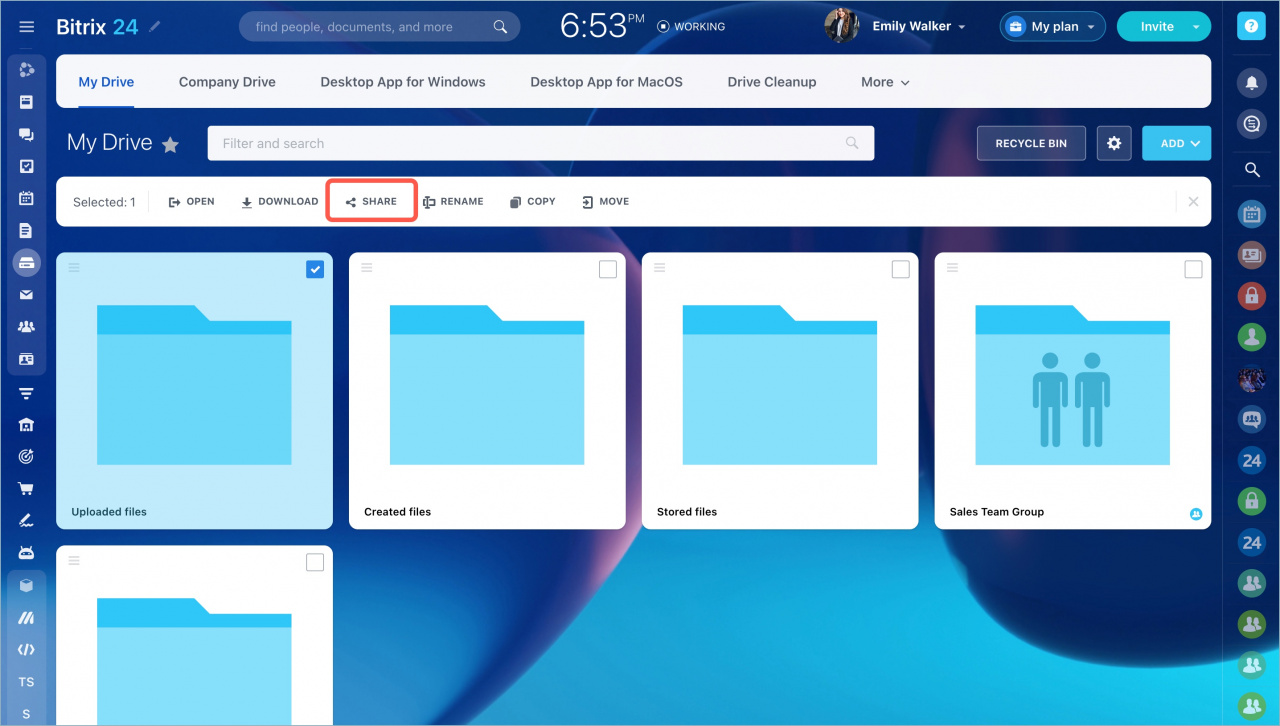 Internal links
Sometimes you need to share a file with your colleague without sharing it with anybody else. You can do that in two clicks! For example, you've planned your vacation in Mexico and need to share contracts you work on with your colleague substituting you.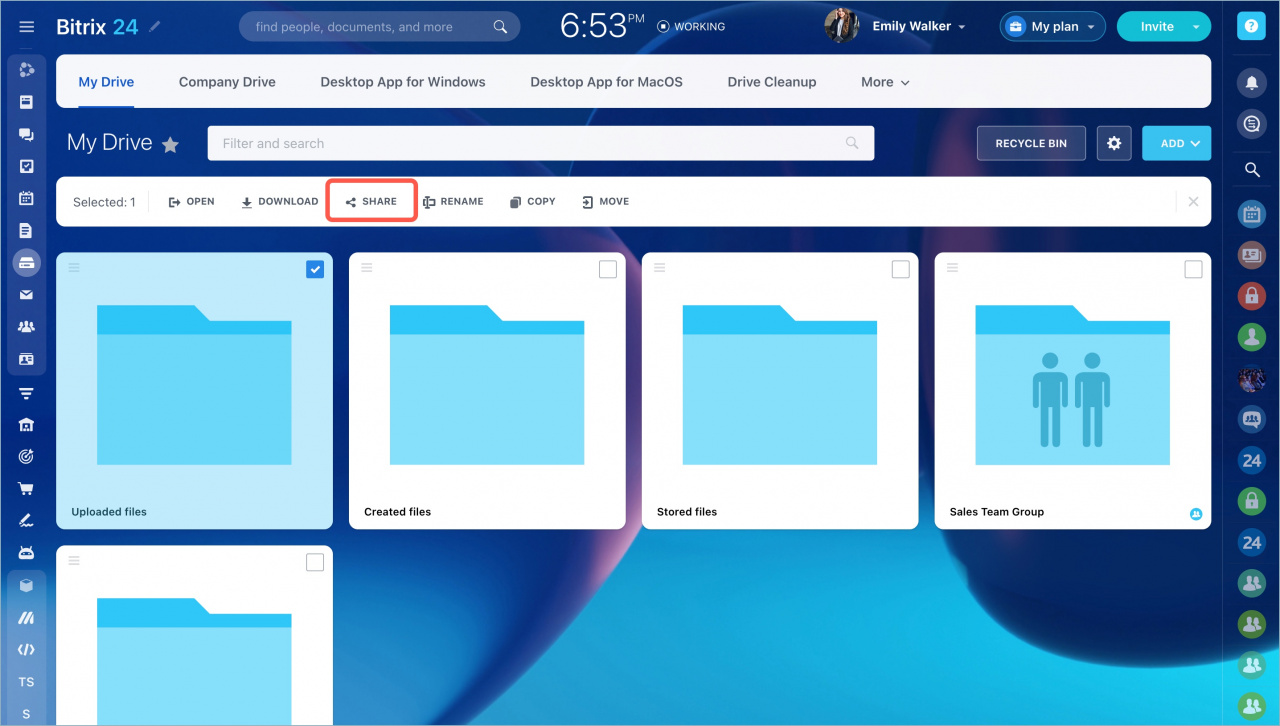 Select file or folder you need to share. Copy the link and paste it to the message you are going to send to your colleague.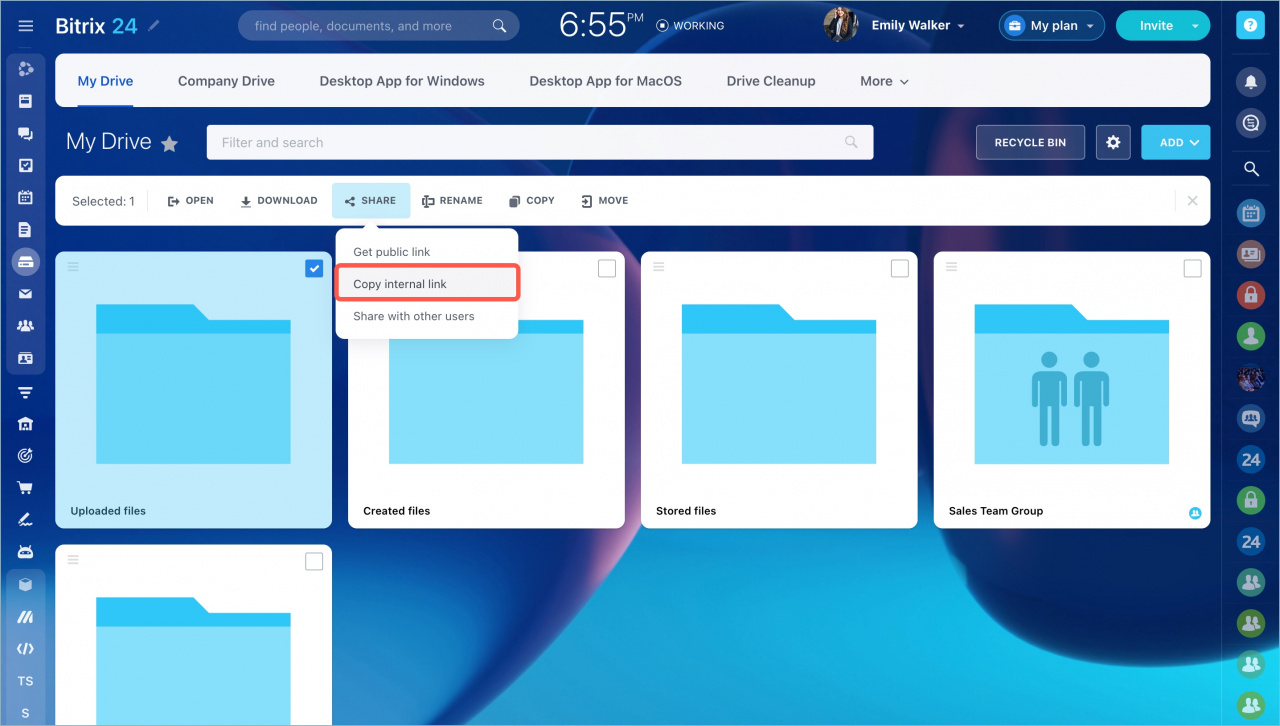 Only your Bitrix24 account users can access files shared with the internal links.
Public links
Public links are useful when you need to share files or folders with external users without giving them access to your Bitrix24 account. For example, to share a price list with a client.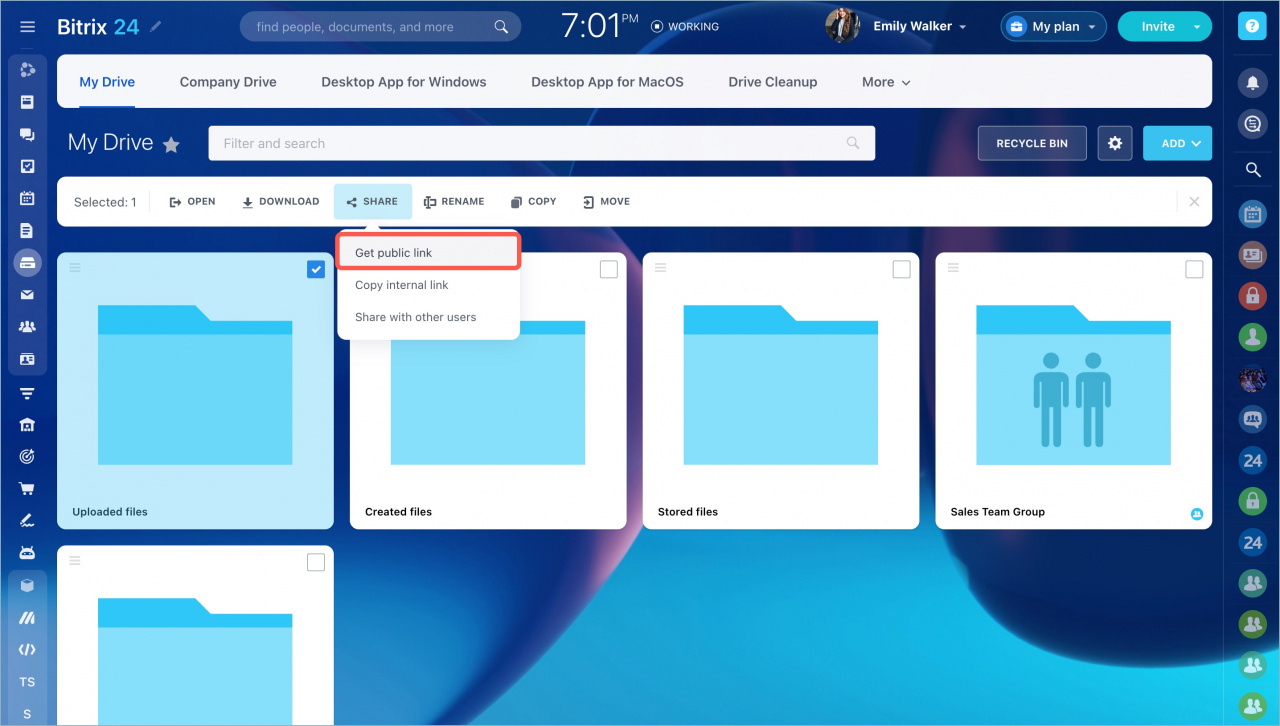 Click the settings button to configure additional parameters. You can set expiration date and time - when this time passes, the link becomes unavailable. Also, you can set a password.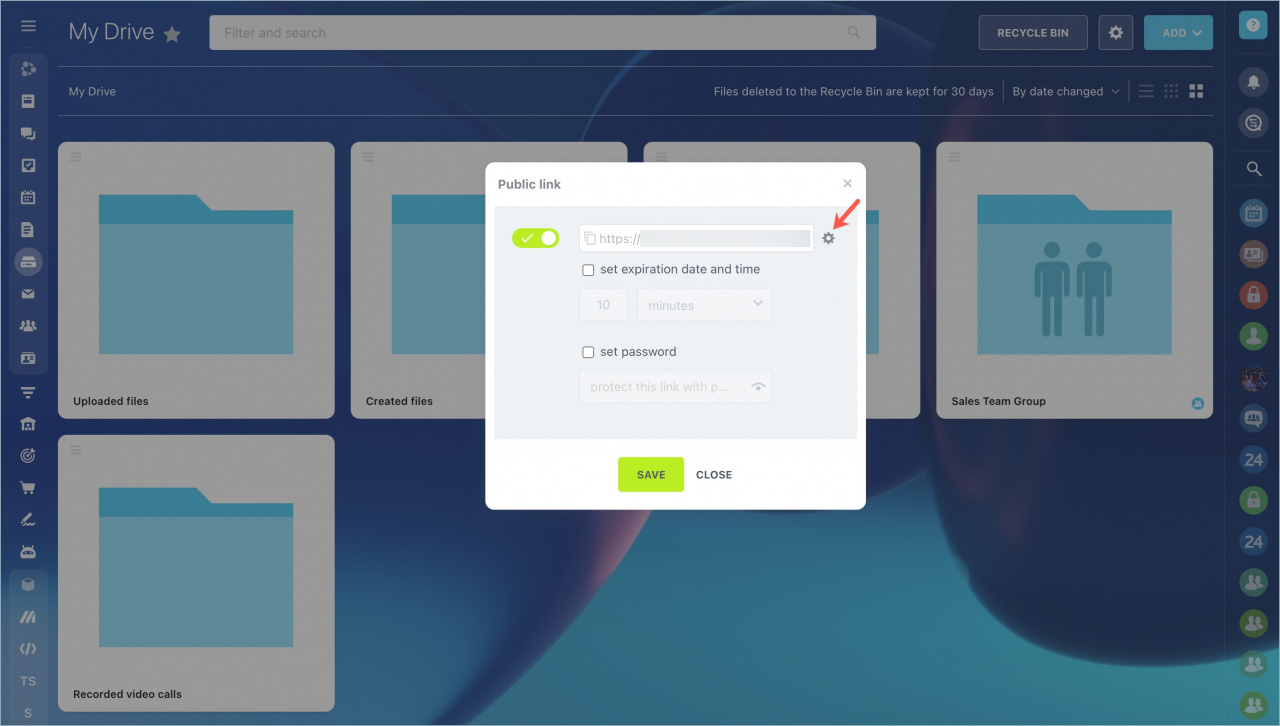 Send this link to a user and this user will be able to view and download the file or share this link with the others.
Use the filter to search files with public links only.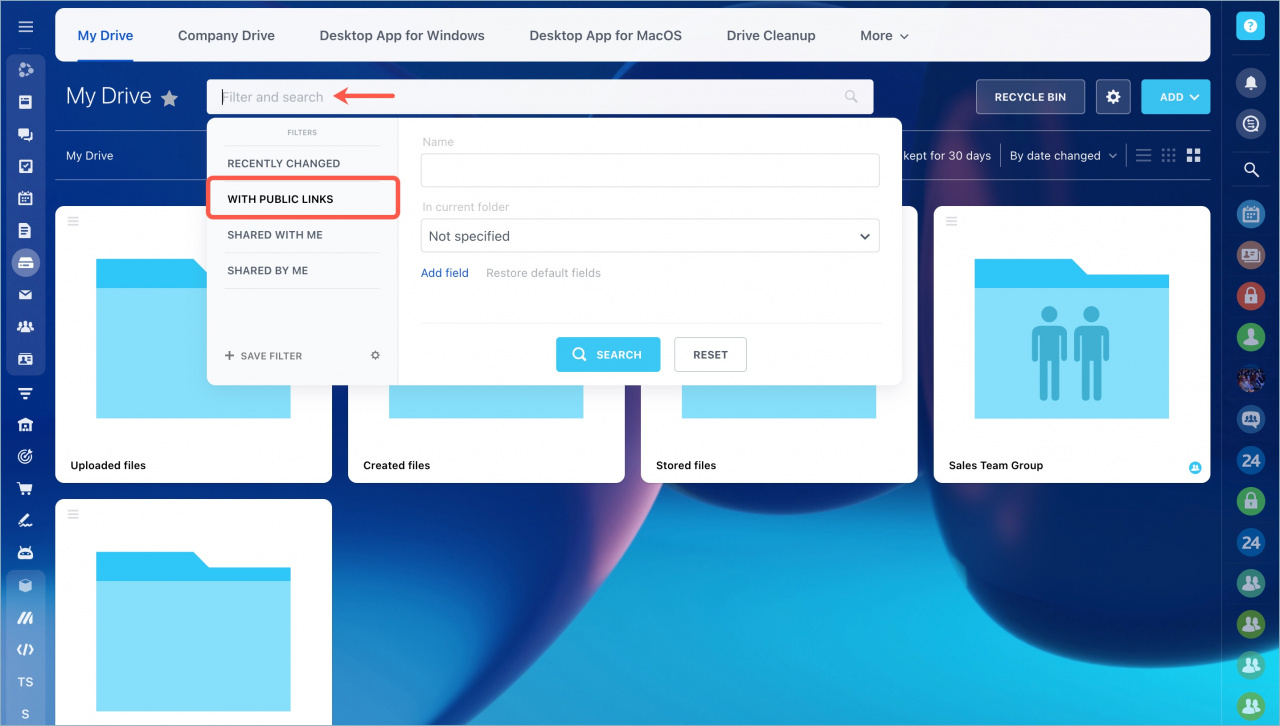 This filter works separately for files stored on My Drive, Company Drive and Workgroup Drive.
How to disable public link
To disable the public link, move the slider in link's settings menu.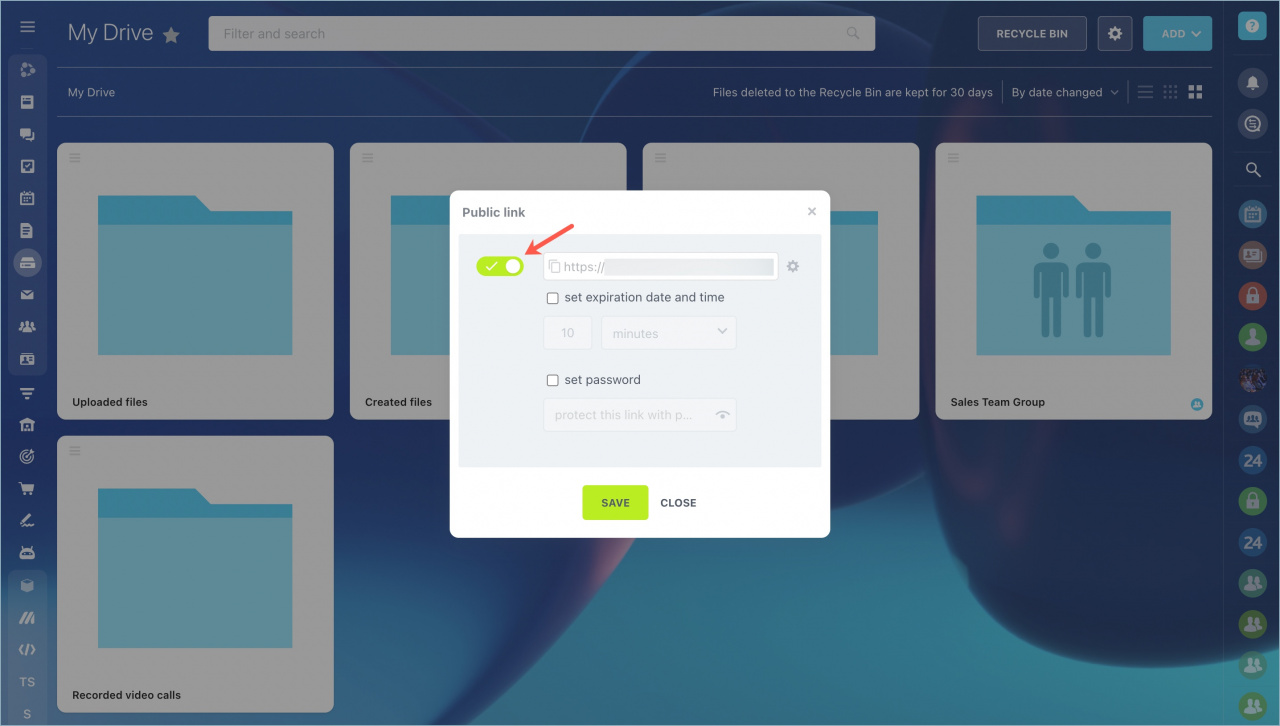 You can enable the public link later again, but a new link will be generated. The old one won't work.