Check if file revision history is available on your plan. You can find all the information about Bitrix24 plans on the
pricing page
.
When you work with files, it may be important to know who has modified the file, when, and what modifications have been made. You can get all of that with the Revision History option.
Click on the file and select Revision History option in the menu.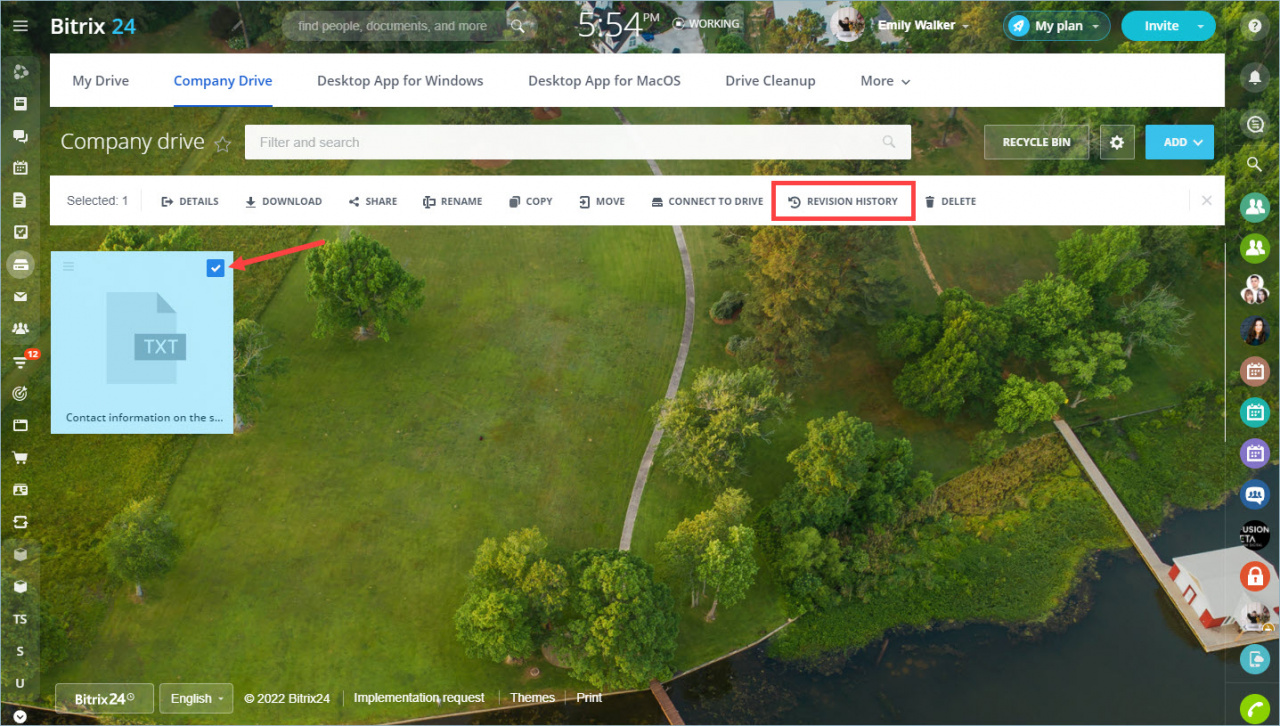 On this page, you will see all saved versions of the document. Click the left menu and choose the desired command.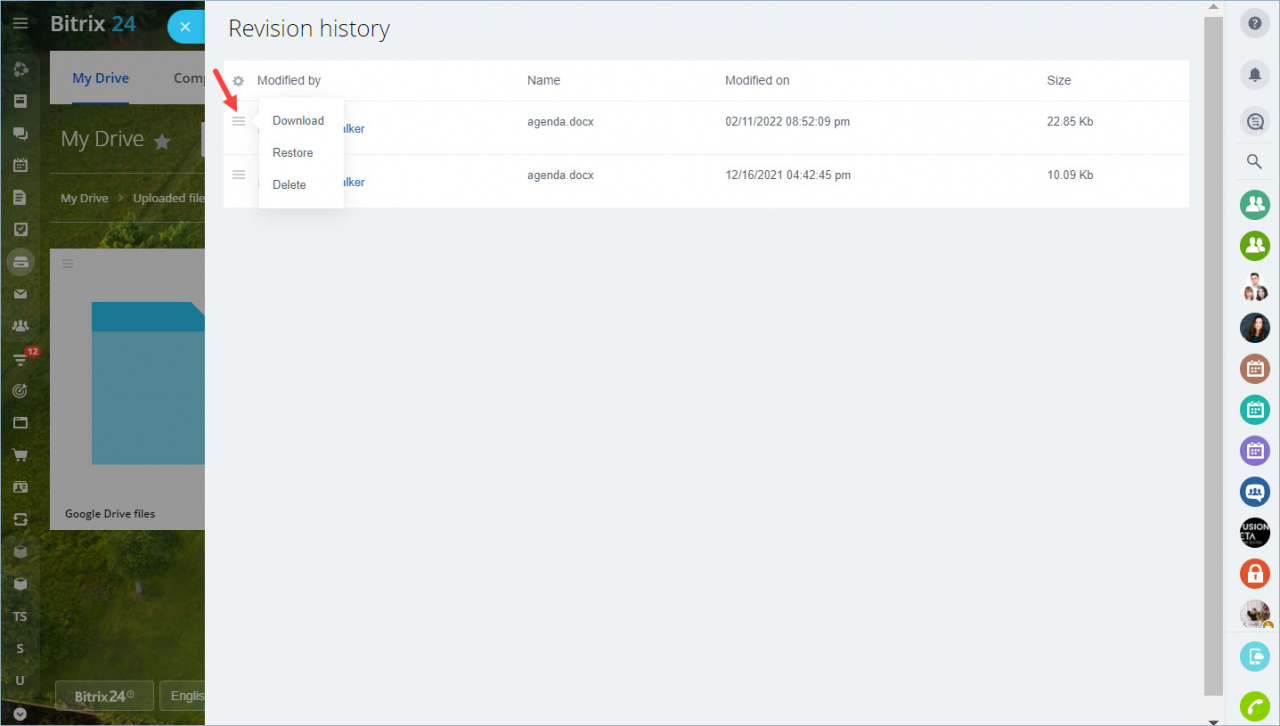 File revision history features
Limits on the number of files and history storage time is applied only to Bitrix24.Drive. Versions of files used in Tasks, Feed and Calendar are stored indefinitely in all plans.
The maximum number of records in the document history is set in the Bitrix24 settings.
Each version file is stored for 90 days according to the plan on condition that it has not been superseded by a new file version due to the limit in the settings.