Superblock is a mode in which you can change elements within blocks on your site.
For example, you have a block with a header and a text. Now you can add other elements to it, such as videos or buttons. Thus, you can create a unique site.
How to work with a superblock
To set up a superblock, go to the Sites and stores section > Sites. Select the site or create a new one.
Read about site creation in Bitrix24.Sites in the
article
.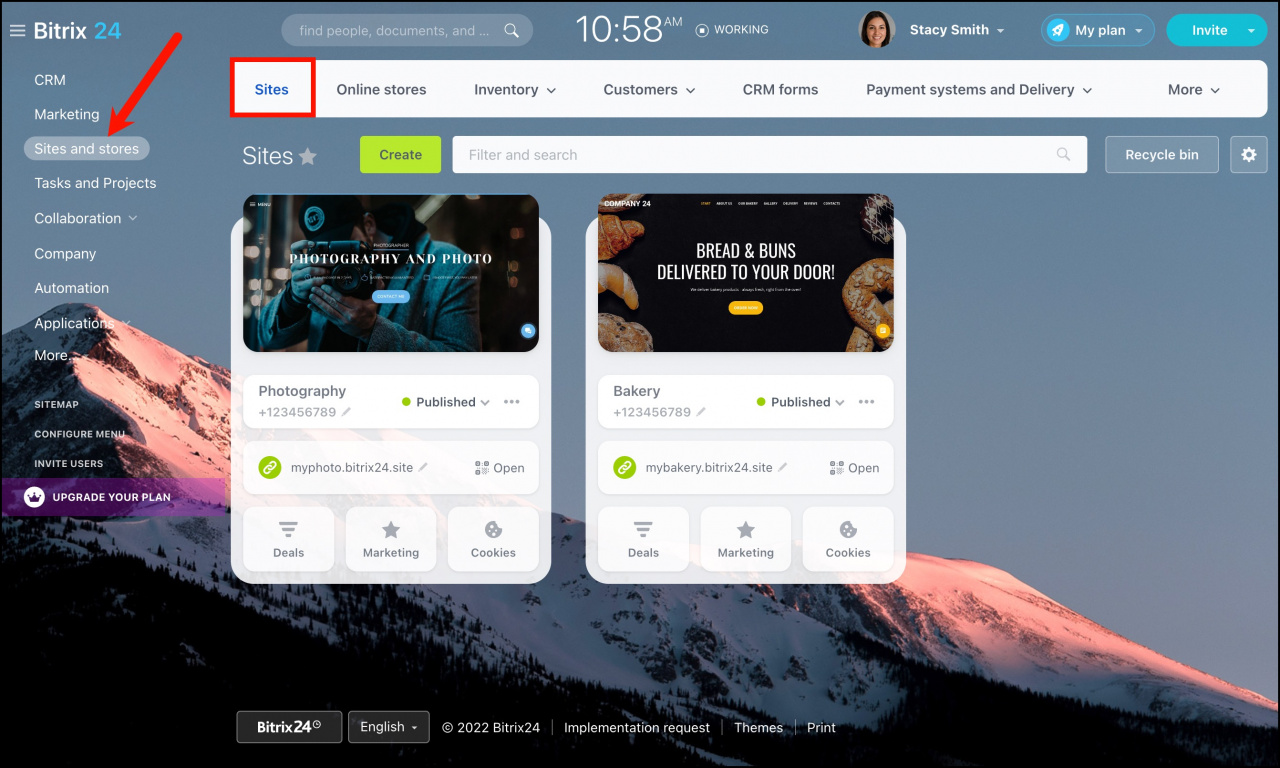 In the site constructor, select the desired block and click Superblock.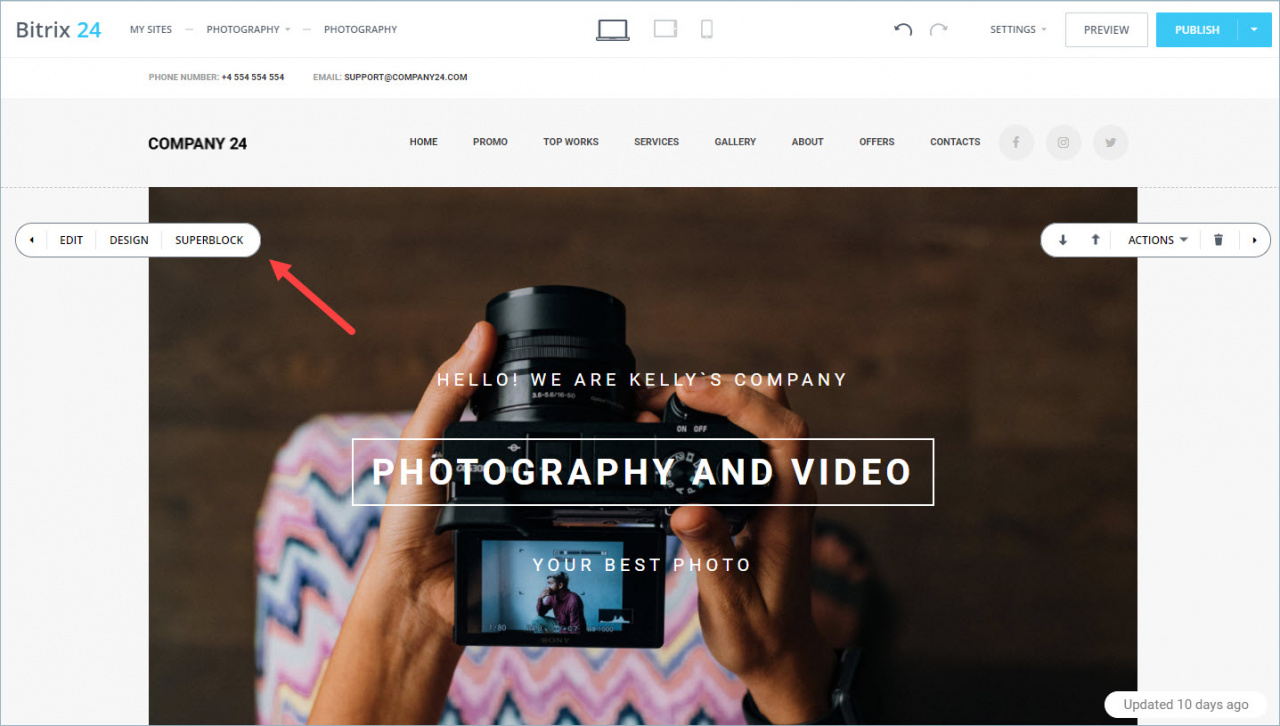 In the superblock setup form, you can add new elements.
Let's place a button under the header. To do this, select a suitable place and click Add item.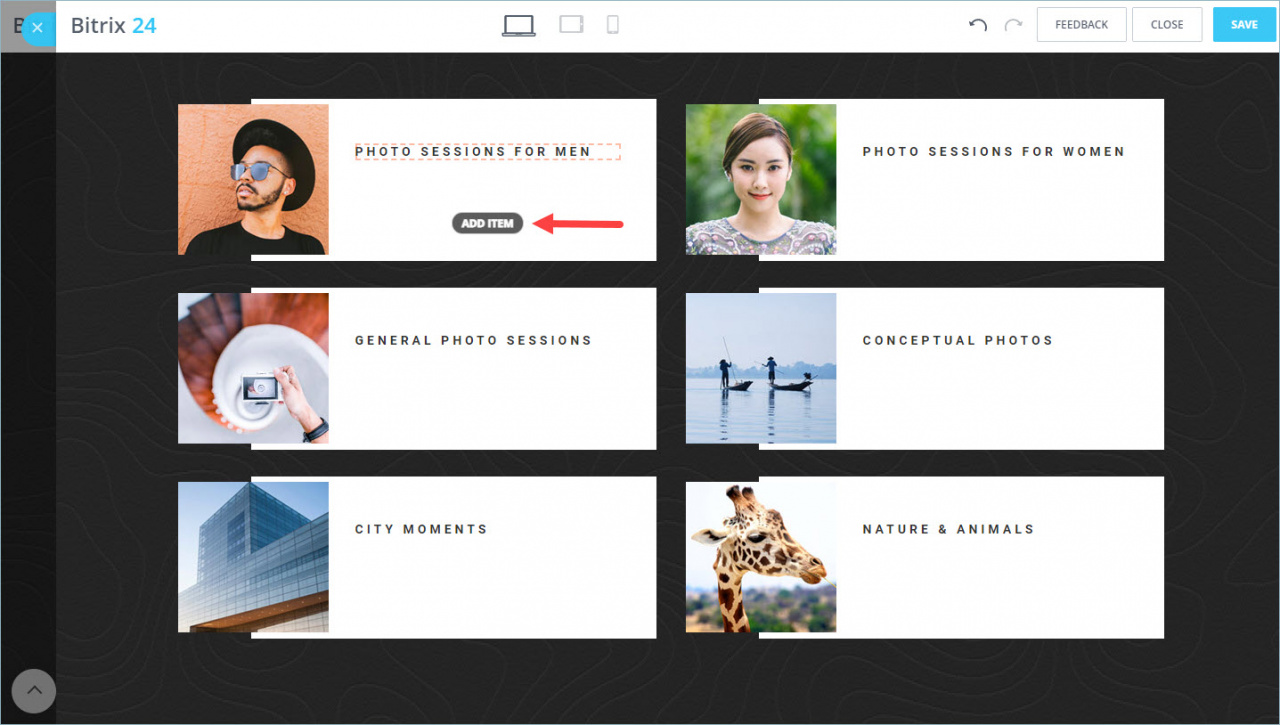 Then select the desired item from the list and add it.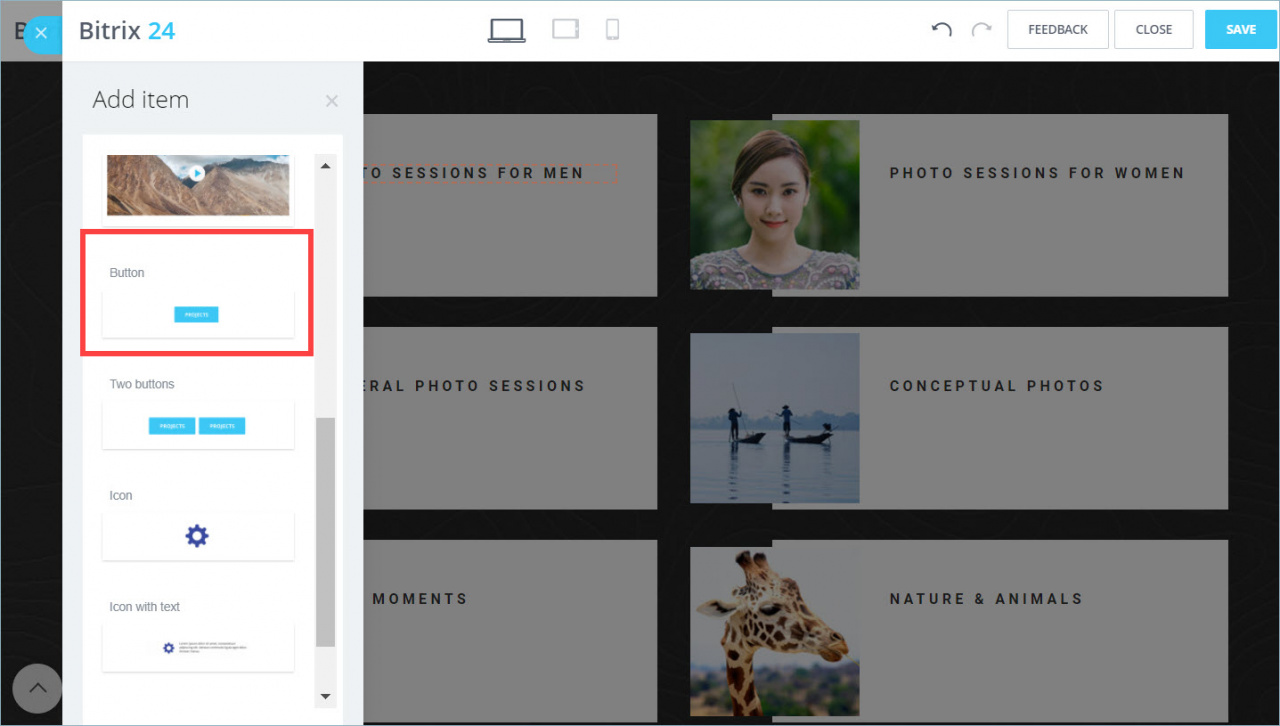 If you add an item to a block with multiple columns, it will appear in all columns of that block.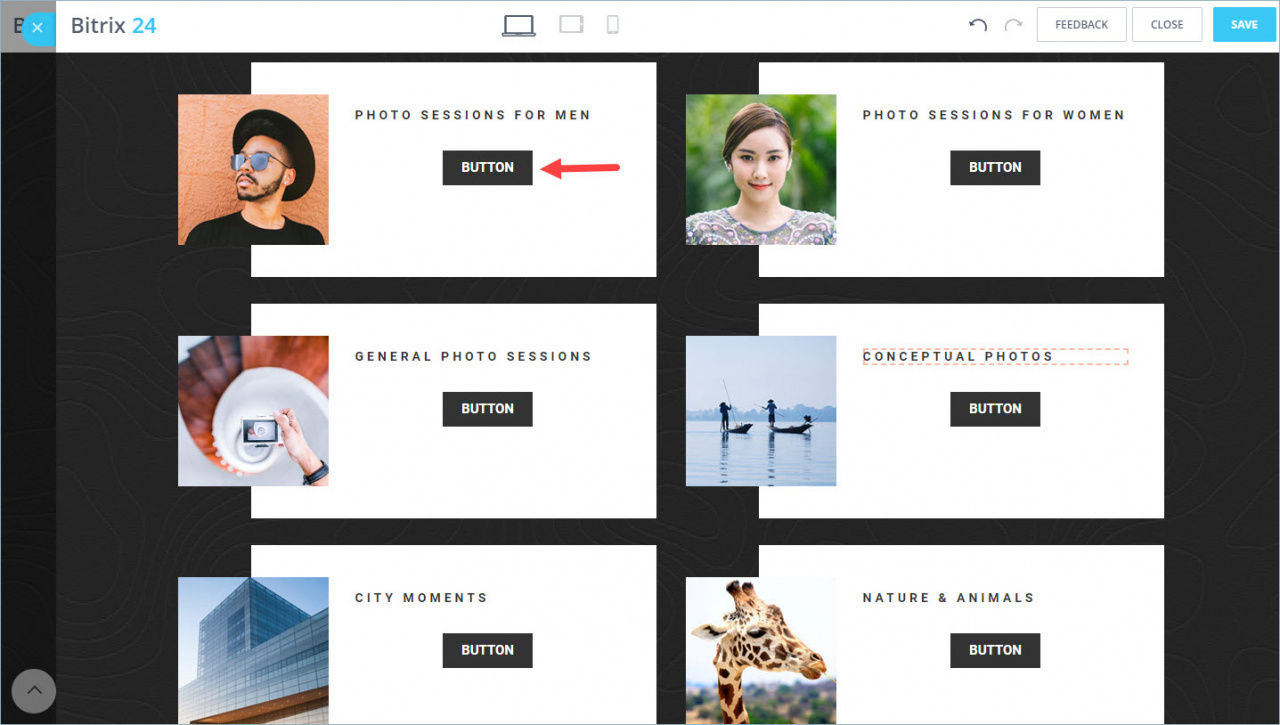 In the superblock setup form, you can remove unnecessary elements by clicking a bin icon.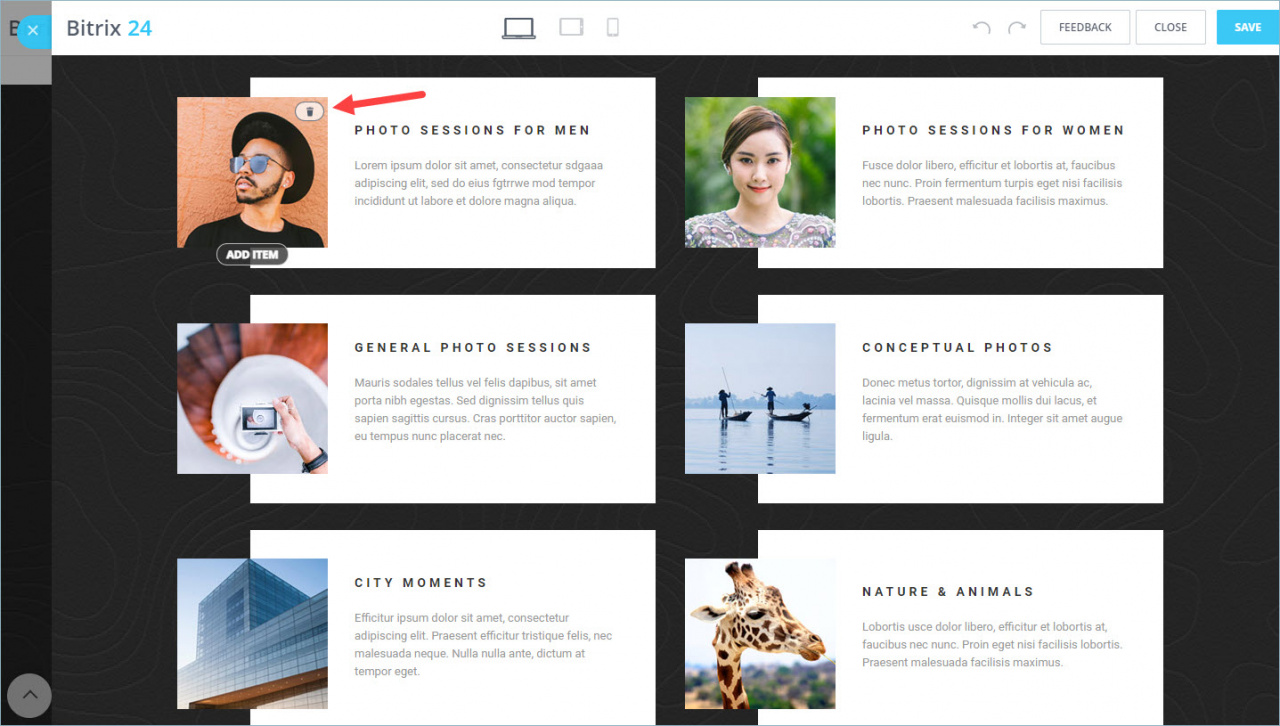 If you are not satisfied with the changes you made, you can undo or redo the actions.
If you don't like the block appearance after saving changes, you can reset it using the global undo button.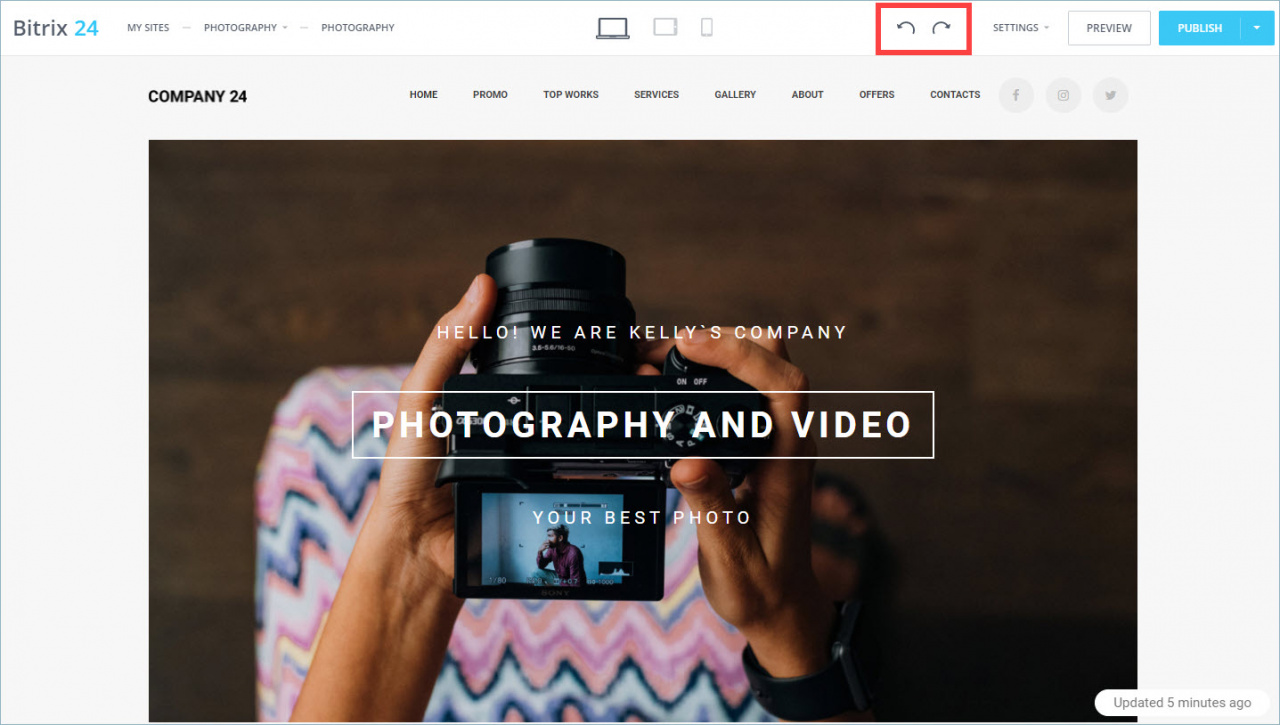 You can also see how the block looks on different devices. Switch the view at the top of the screen.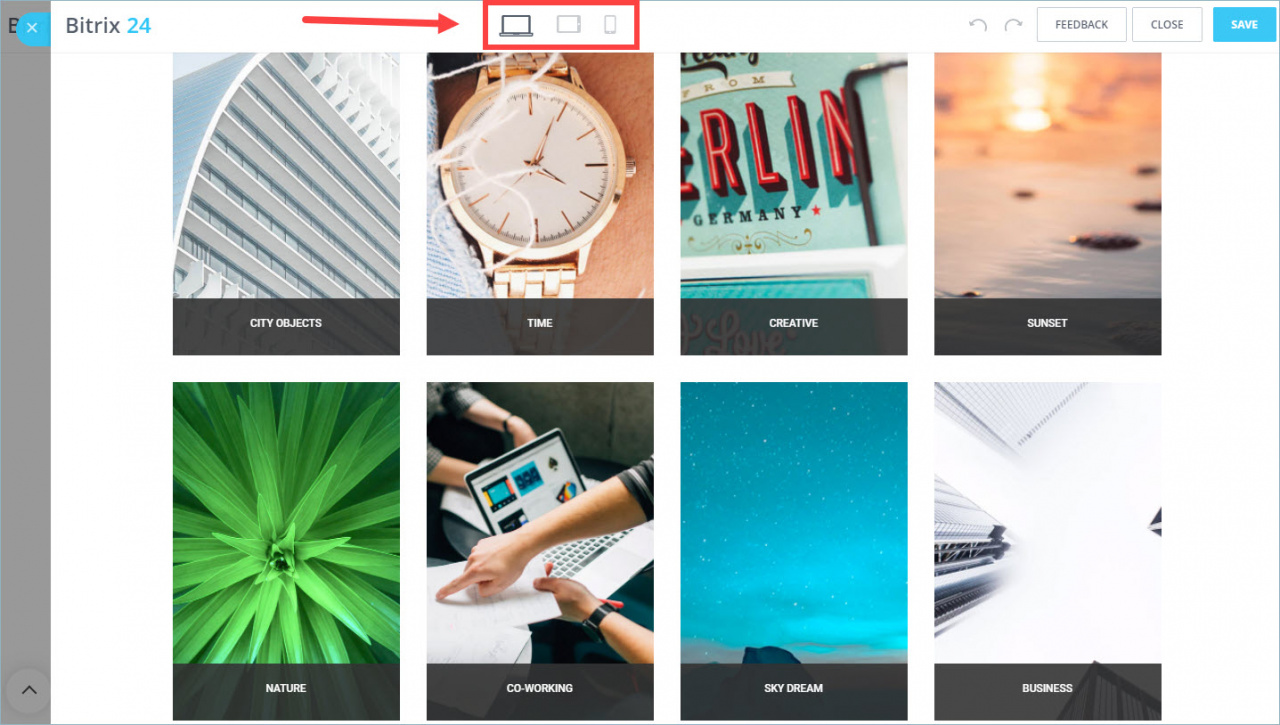 When all the settings are made, click Save.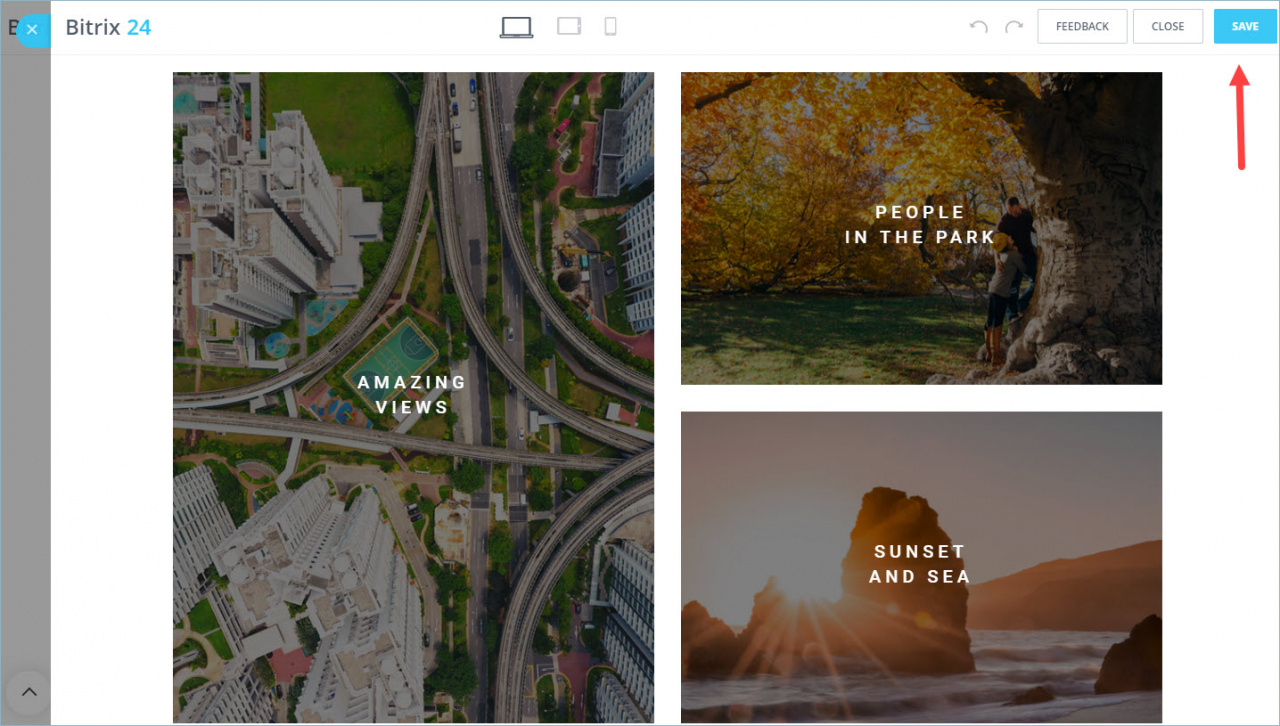 Use the Edit and Design buttons for further block changes.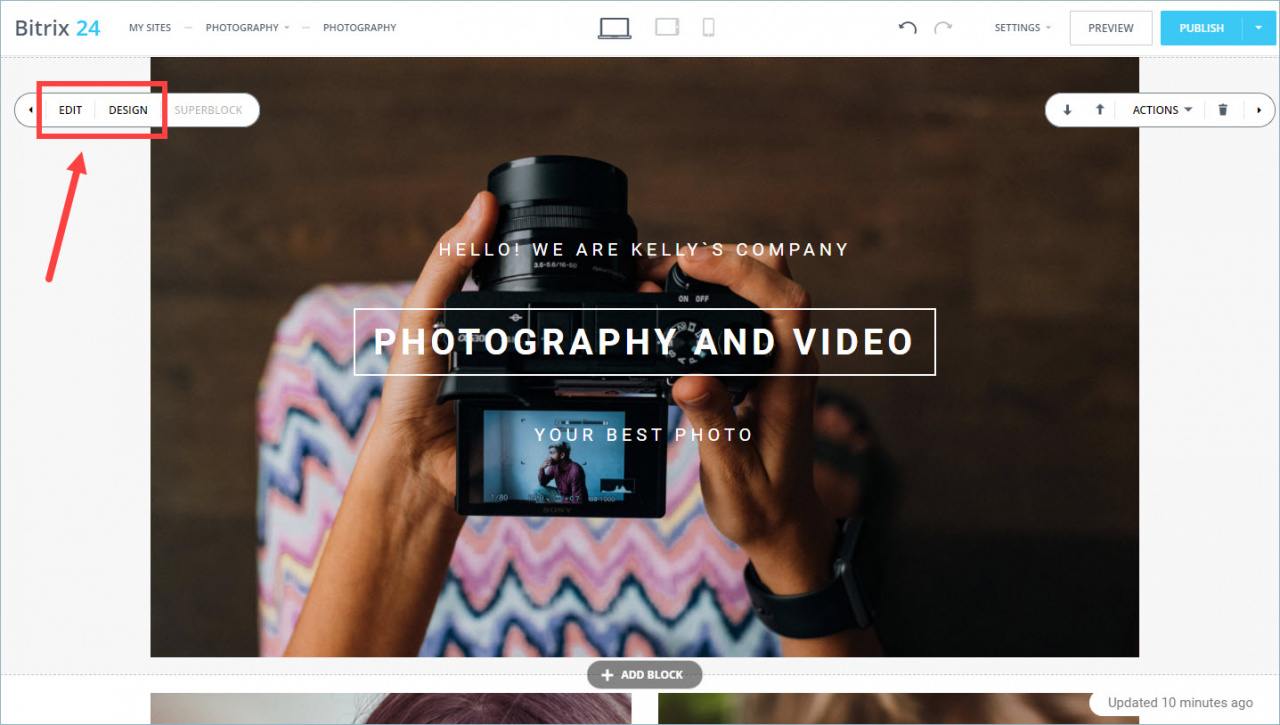 We are developing the Superblock functionality. If you have any suggestions, send them to us using the Feedback button.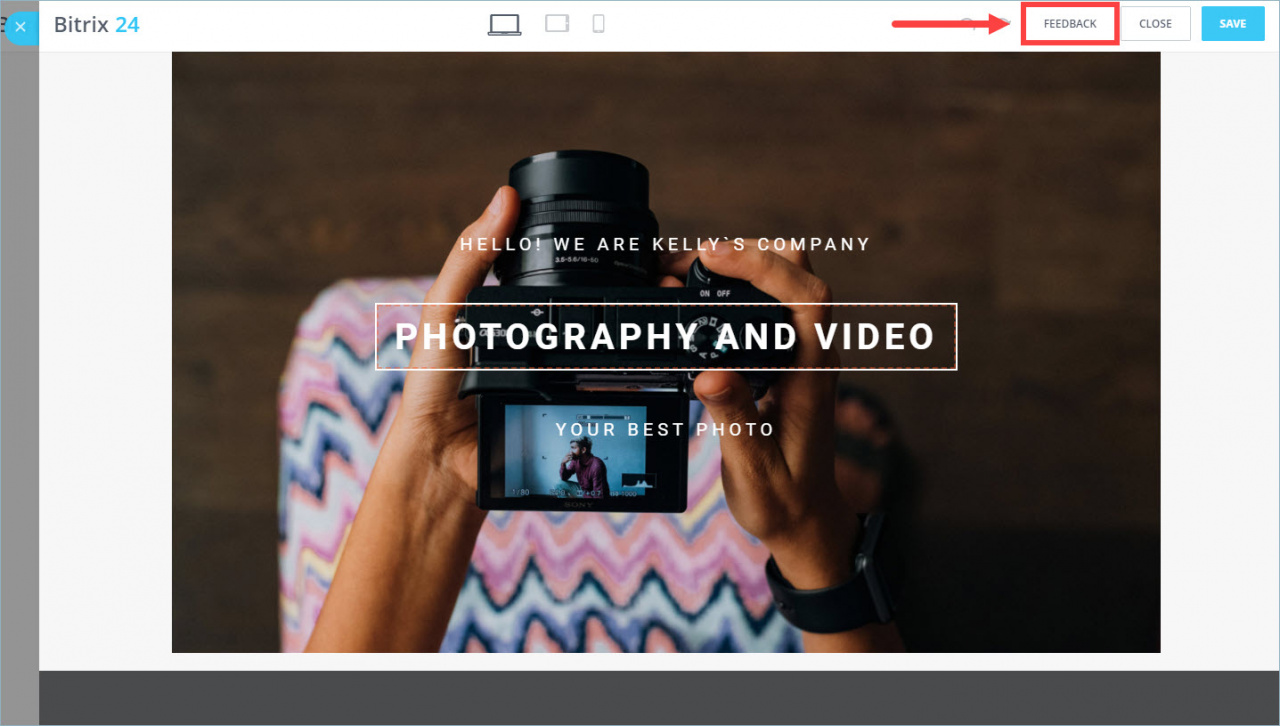 Read more about sites: