If you switch to a different plan or change your customer service process, you may need to delete deal pipеlines.
Only administrators and users who have access permissions can delete them.
You will not be able to delete a deal pipeline while it contains deals.
Go to the CRM section - Settings - CRM Settings.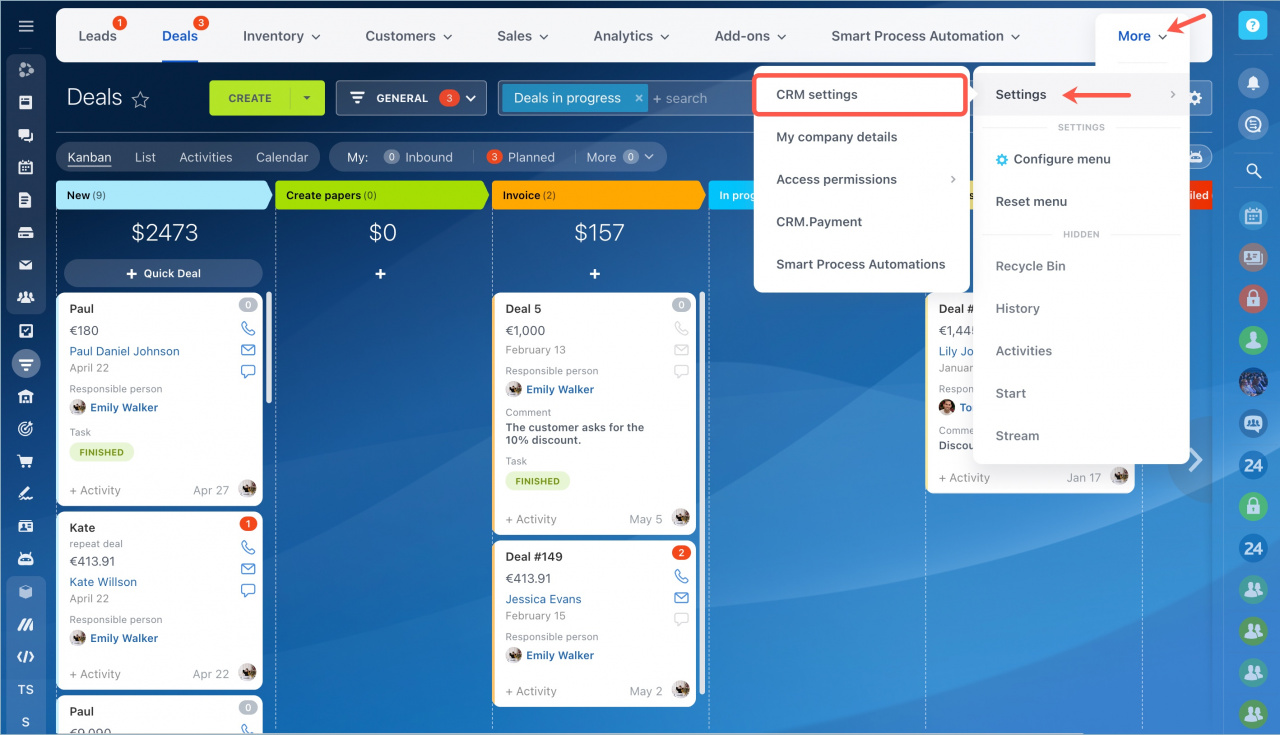 Select Deal Pipelines in the Start point section.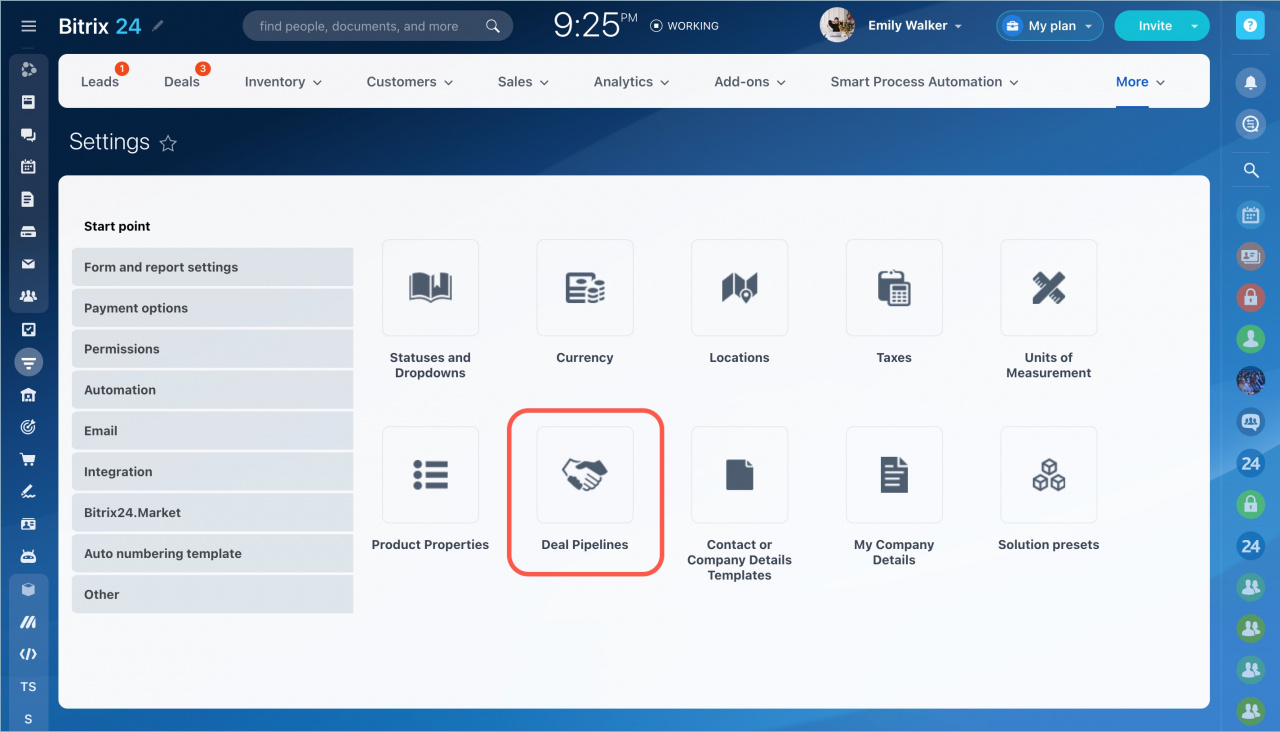 General pipeline will always be first in the list. It cannot be deleted.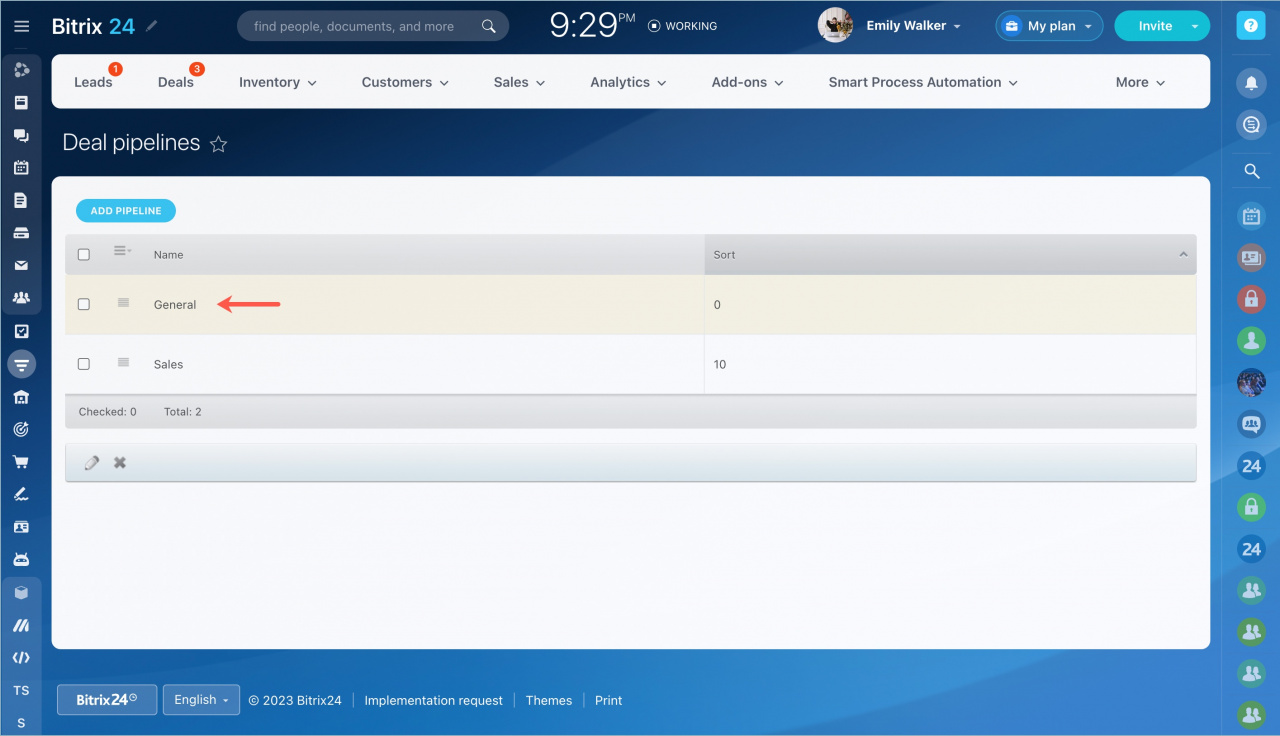 Choose Delete in the menu.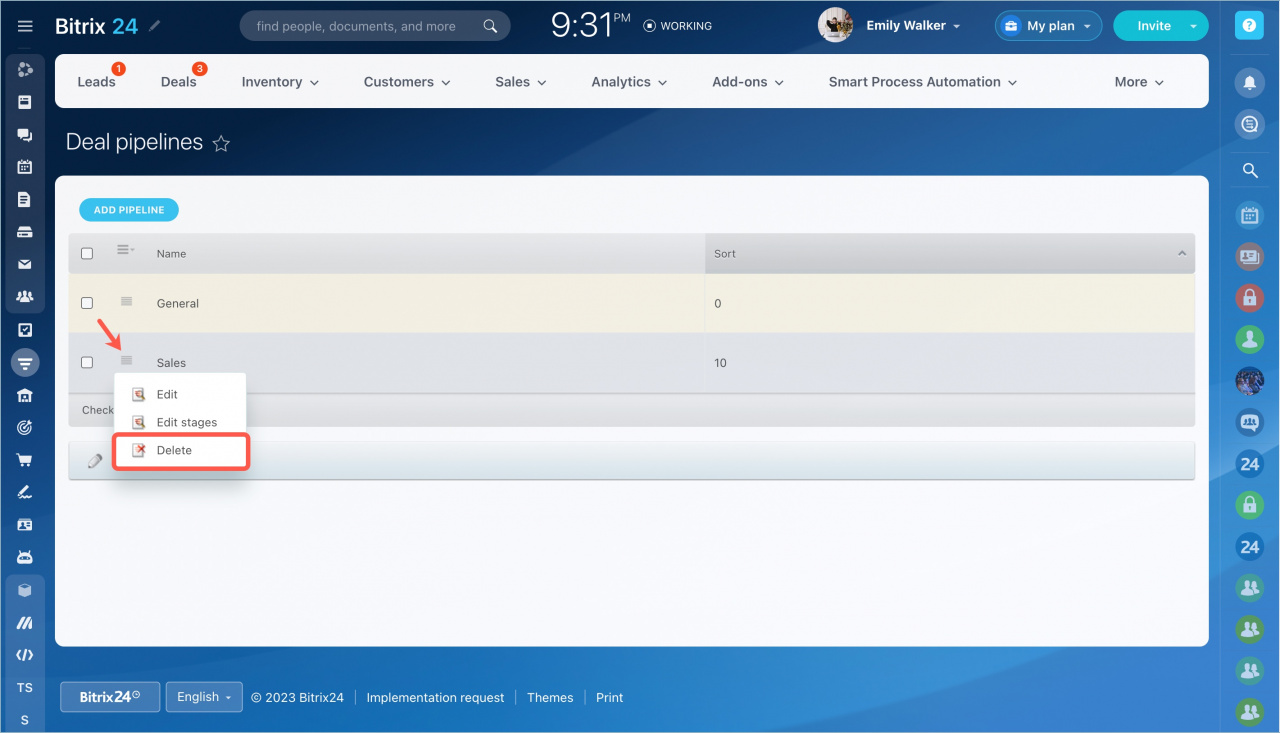 Click Edit, if you want to change the name and sorting number.