Check how much drive space is available on your plan. You can find all the information about Bitrix24 plans on the
pricing page
.
Auto cleanup
The fastest way to clean up your drive is to use a special tool.
Clean the storage space manually
Check the Company Drive section. Phone records, as well as any attachments from emails that come into CRM can be stored there. If necessary, save them to your computer and then delete.
Also check the My Drive section and files in your Workgroup Drives. Delete unnecessary data.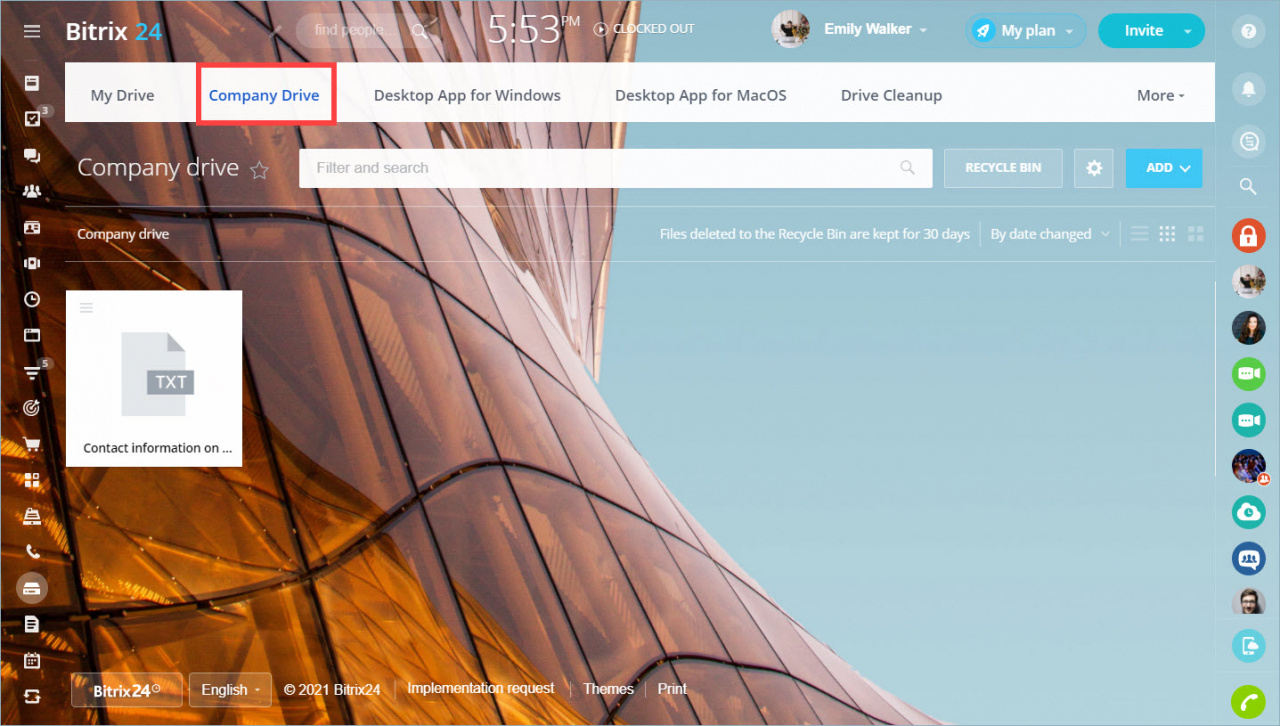 Clean the bin.