You can generate new quotes & invoices from the existing deals. Such deal's details as name, associated contacts \ companies & attached products will be automatically filled in the new quote \ invoice form.



How to generate a quote \ invoice form the deal
There 2 ways:
A. From the deals list – with the help of "Generate" option in the actions menu: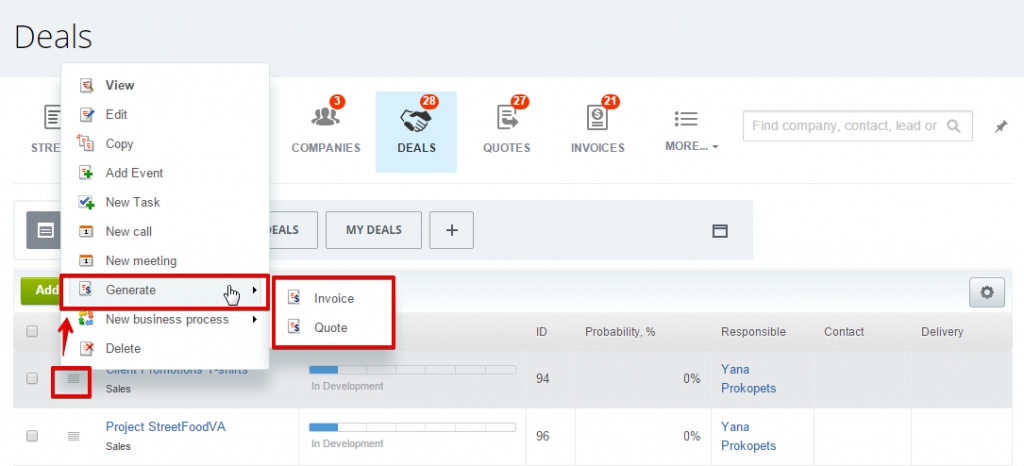 B. From the particular deal's details page: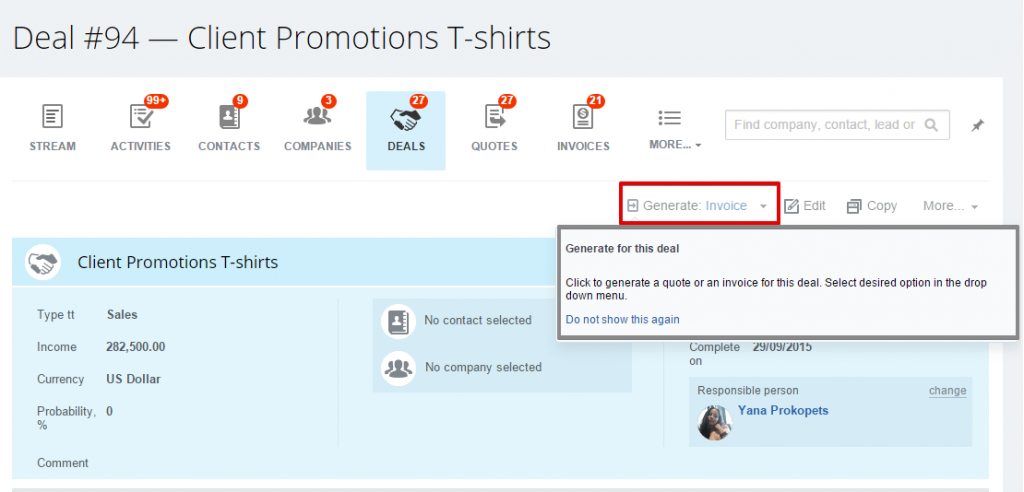 1. Click "Generate"
2. Choose quote or invoice
3. Click chosen CRM record type to start the process
If the deal form had insufficient data to populate new record's required fields (e.g. your deal does not have any contact or company association - required for new invoice creation) - you may receive this message & be redirected to "edit CRM record form" page: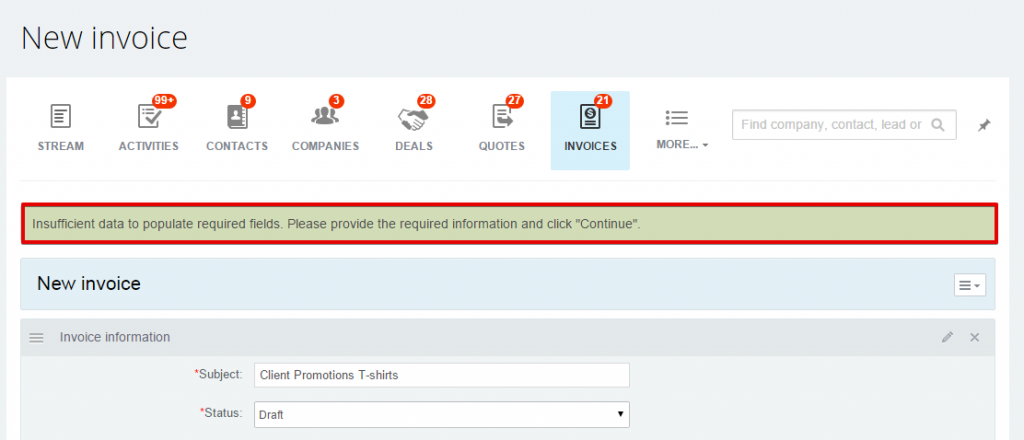 Simply add the values for the required fields & continue.

The conversion of deals fields to the new quote or invoice will be performed automatically – you can finish the process with the "Save" tab or add any other information & save after.
Please note that products associated with the deal will be added automatically – still you can change quantity, apply a discount or add more products to the new quote or invoice.

All quotes & invoices created from the deal will be shown in the deal's details page: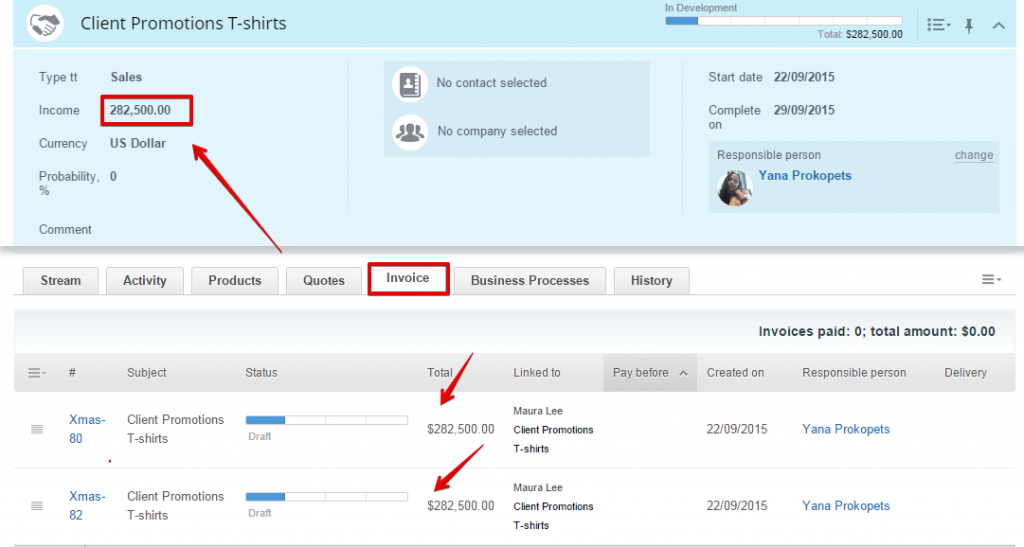 You will be able to track the number & total amount of the invoices (quotes) associated with the same deal & manage them easily.