If you do not yet have the options described in the article, just wait a little, it will appear soon.
We have added the ability to use tables on websites, in stores, and knowledge bases. They are suitable for displaying various structured data.
How to add a table
Open the site page in the editor and choose where you want to put the table.
How to add a table to a superblock
In the Actions panel, click the table image.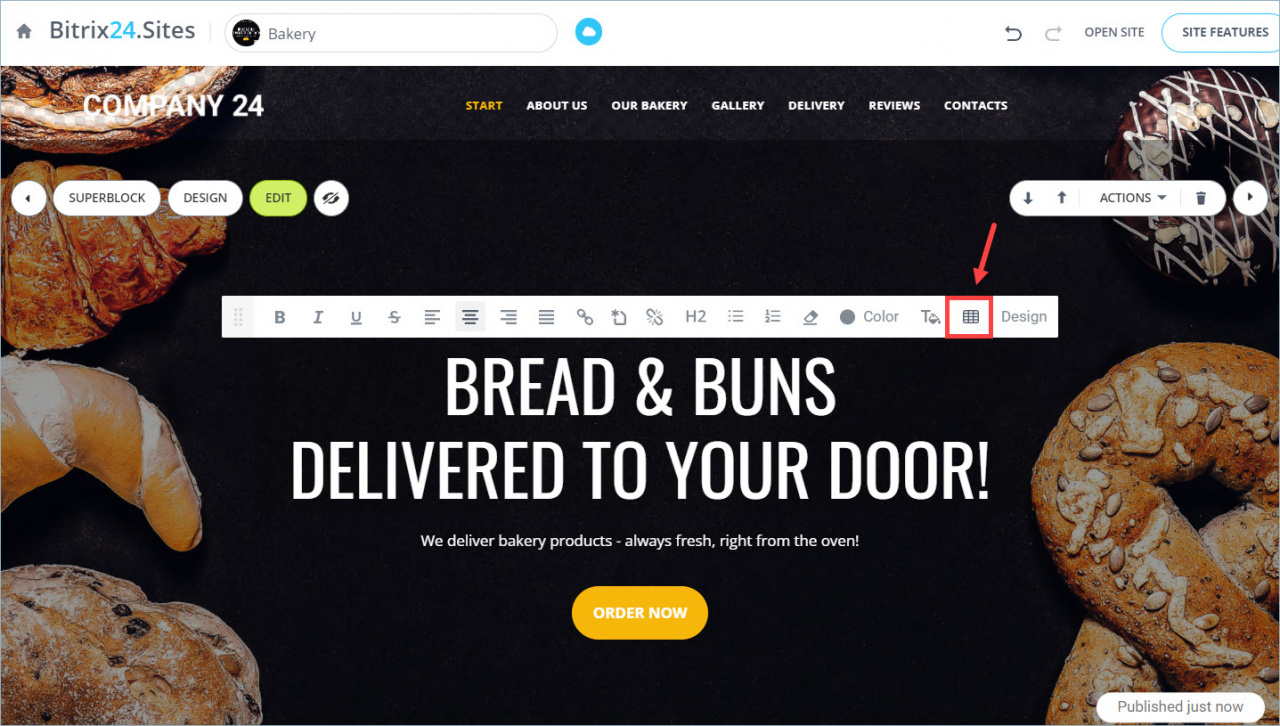 By default, a table with four columns and rows will be created.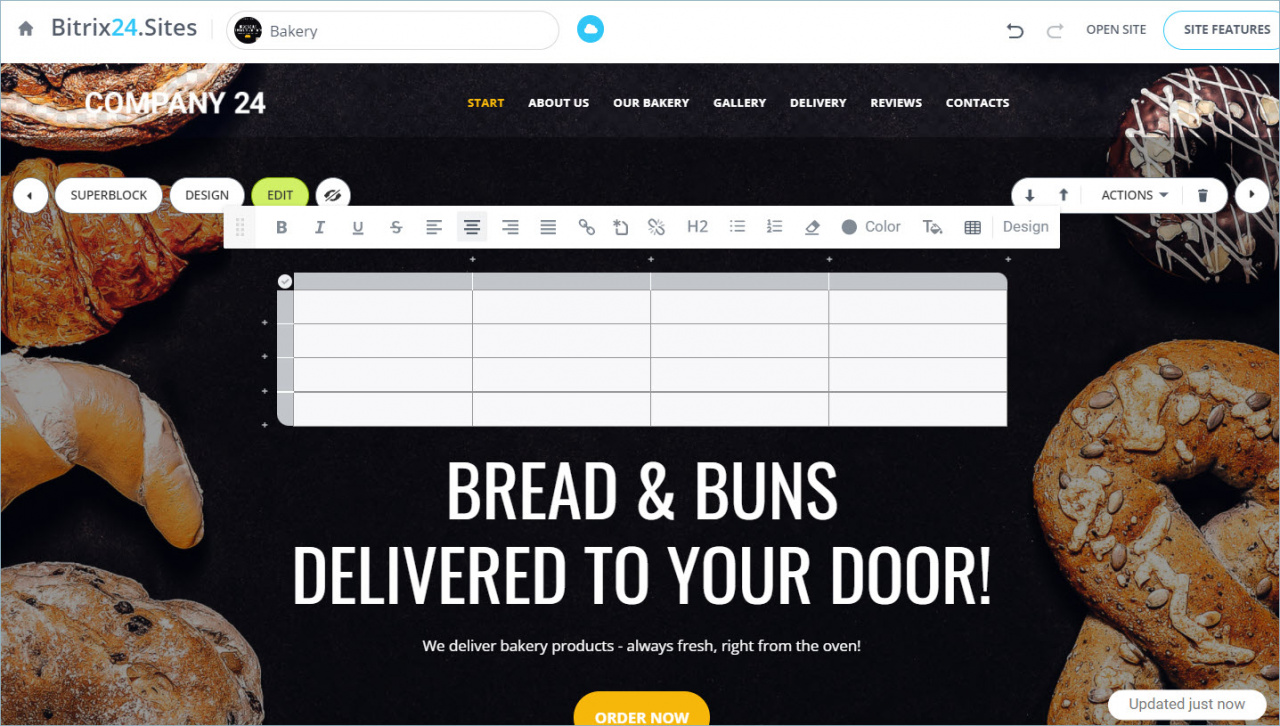 After creating a table, you can change the size.
If you want to add columns or rows, click the plus sign.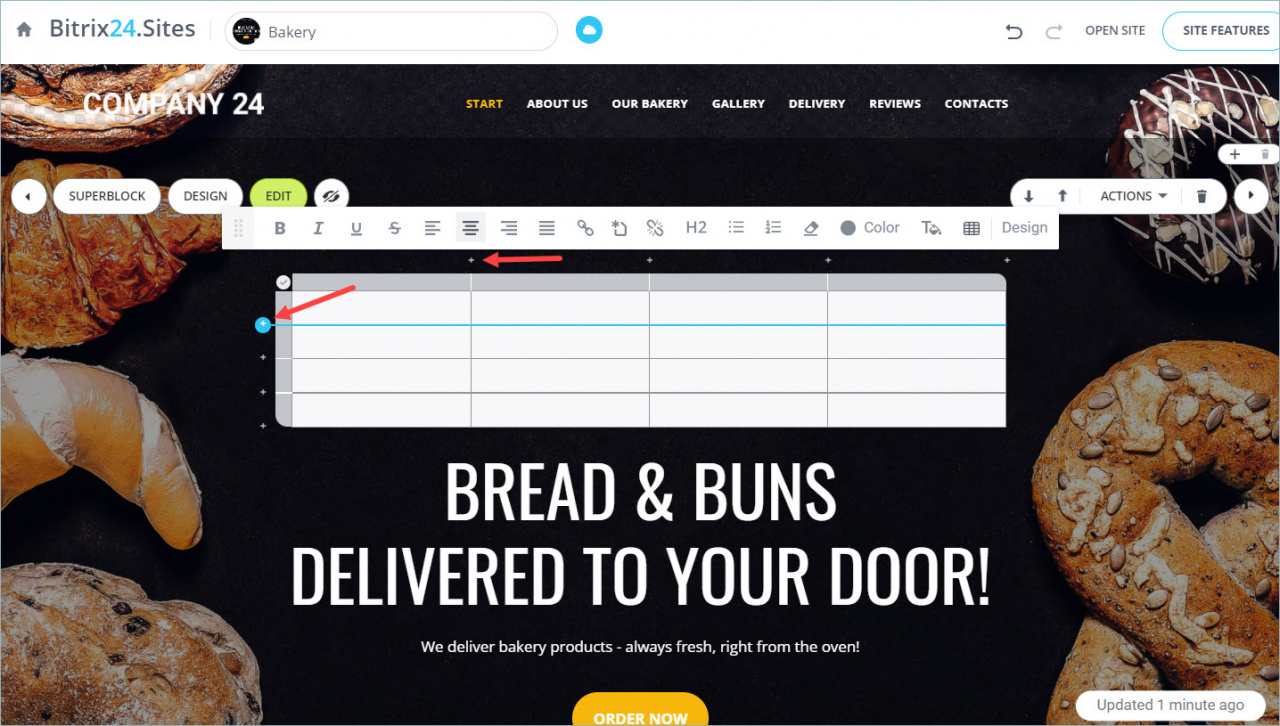 If you want to delete columns or rows, select the unnecessary item and click on the bin icon.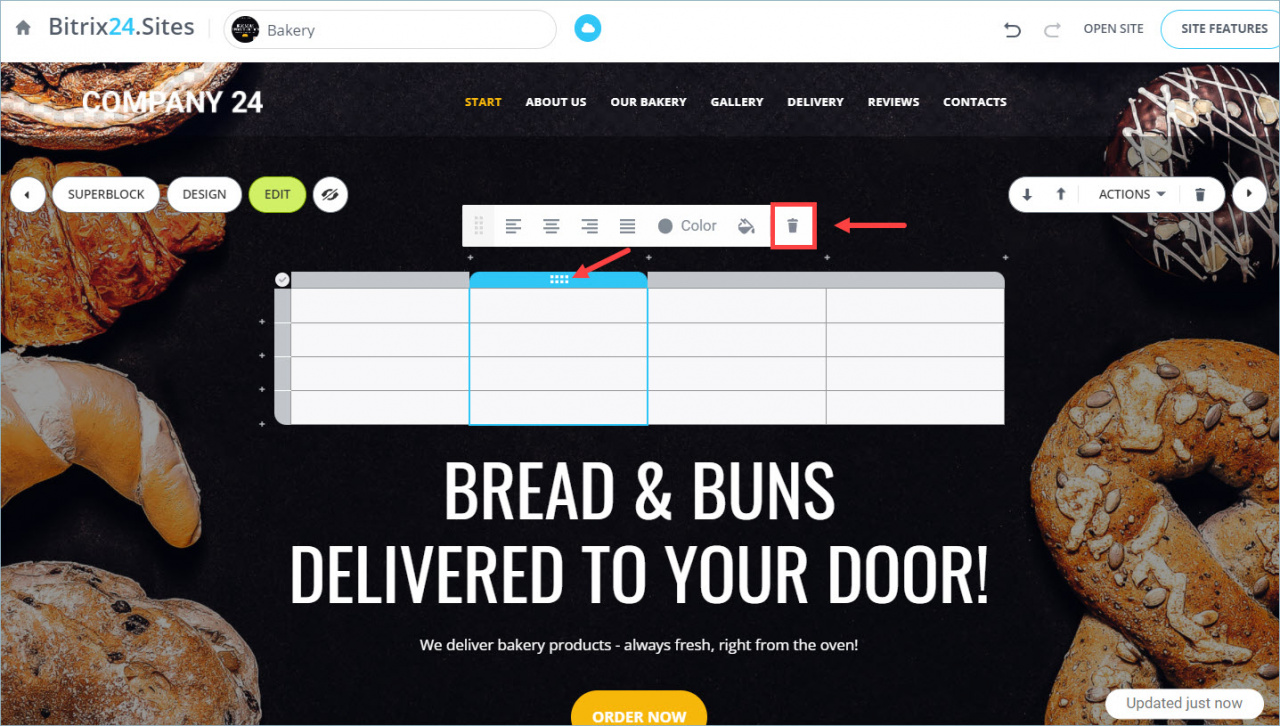 Settings and actions with tables
In tables, you can change the position of columns and rows.
Tables have several preset styles that change the appearance. You can also customize the background and the color of the text individually.
How to change the color of cells and the text
To change the color of a row or a column, click on it. Then select a color from the palette.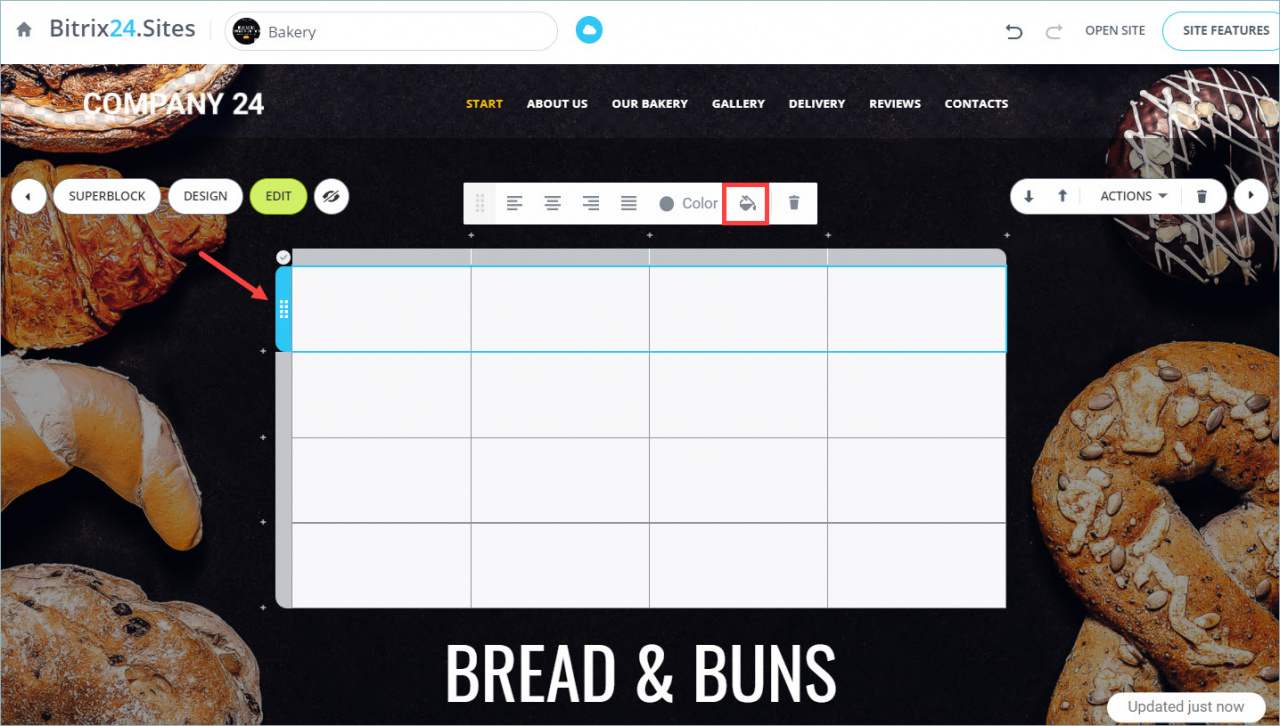 To change the text color in a particular cell, select it and click the Color button.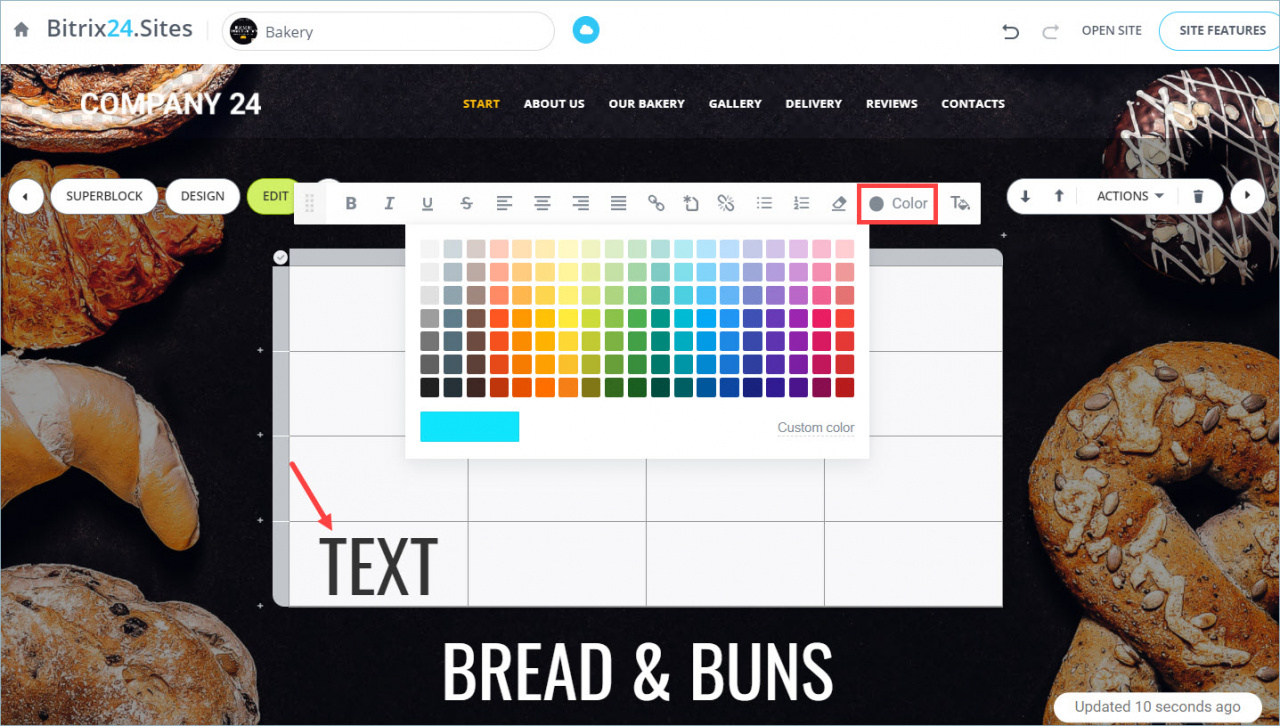 If you want to select a text color for the row or a column, click on the row or the column, select the items and then click the Color button.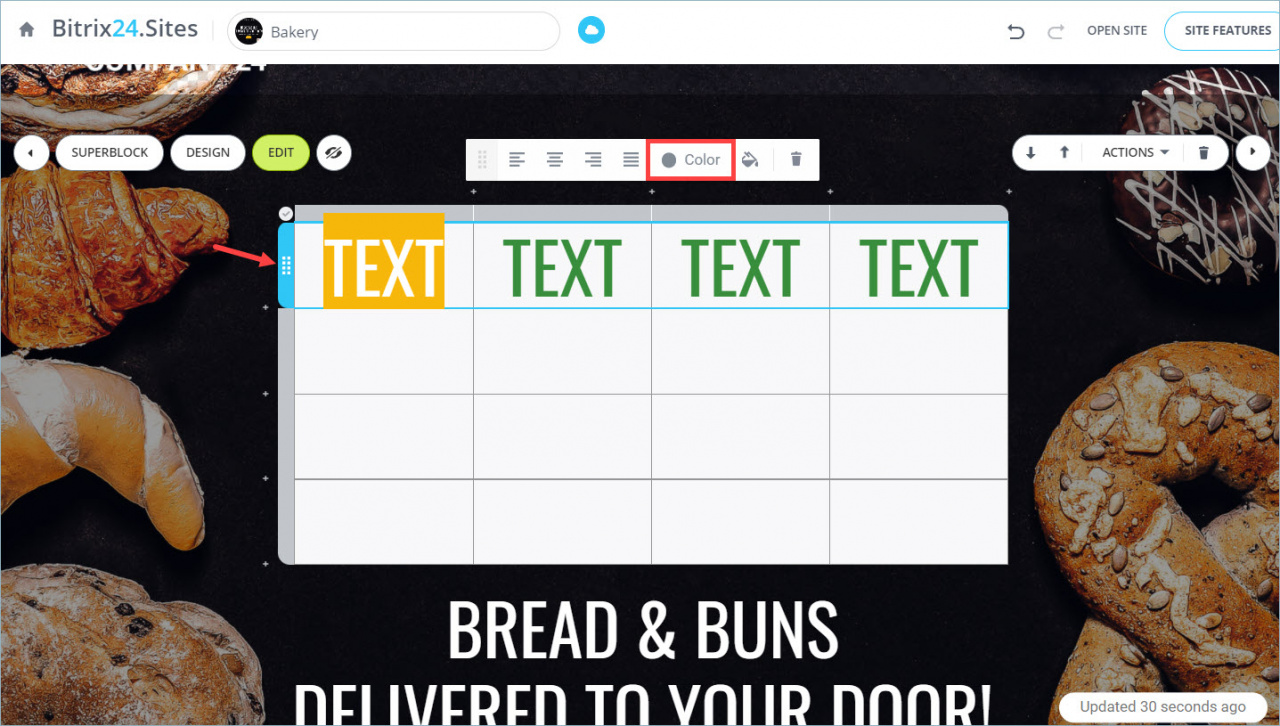 You can also copy and delete tables.
Select the entire table by clicking on the tick, then select the desired action.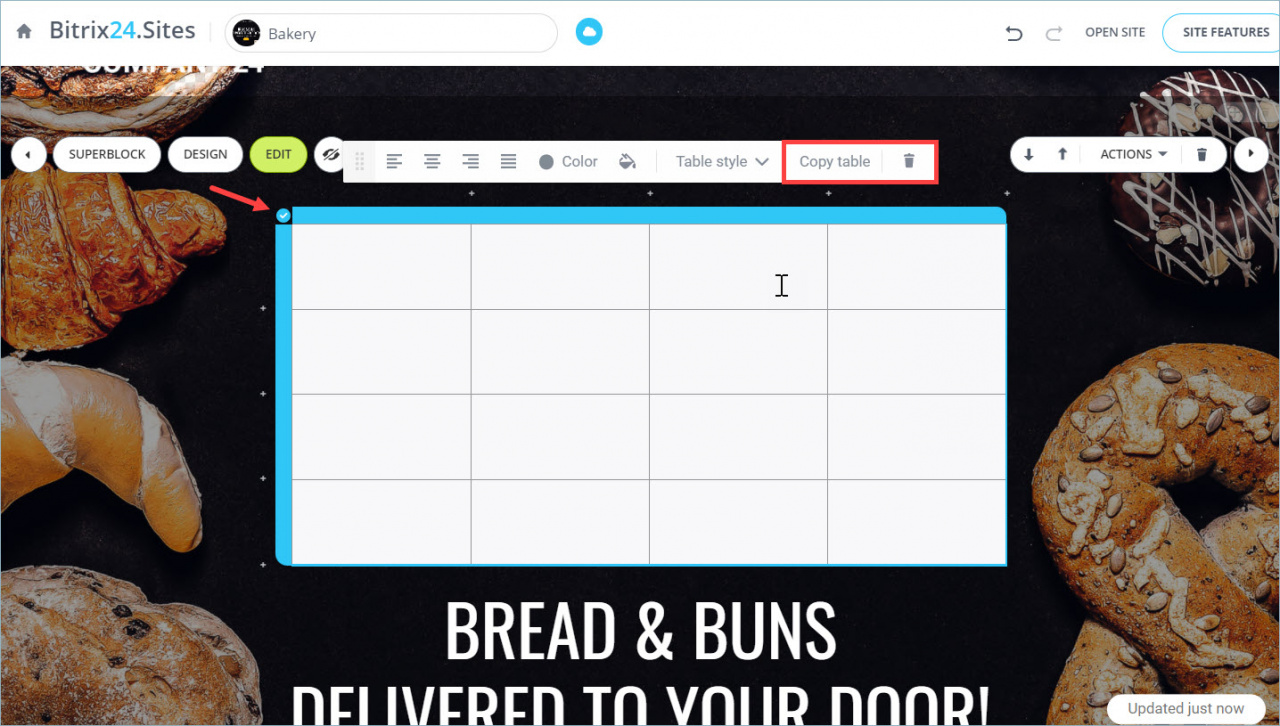 You can paste the copied table into another block. Select the desired location, and then click the last icon in the Actions panel.