In the fall update of Bitrix24, we have added the ability to configure access permissions to the Product catalog and Inventory management sections. You can define the actions employees can perform: for example, create items in the catalog and apply discounts to them, edit receipt and write-off documents, manage prices and catalog settings.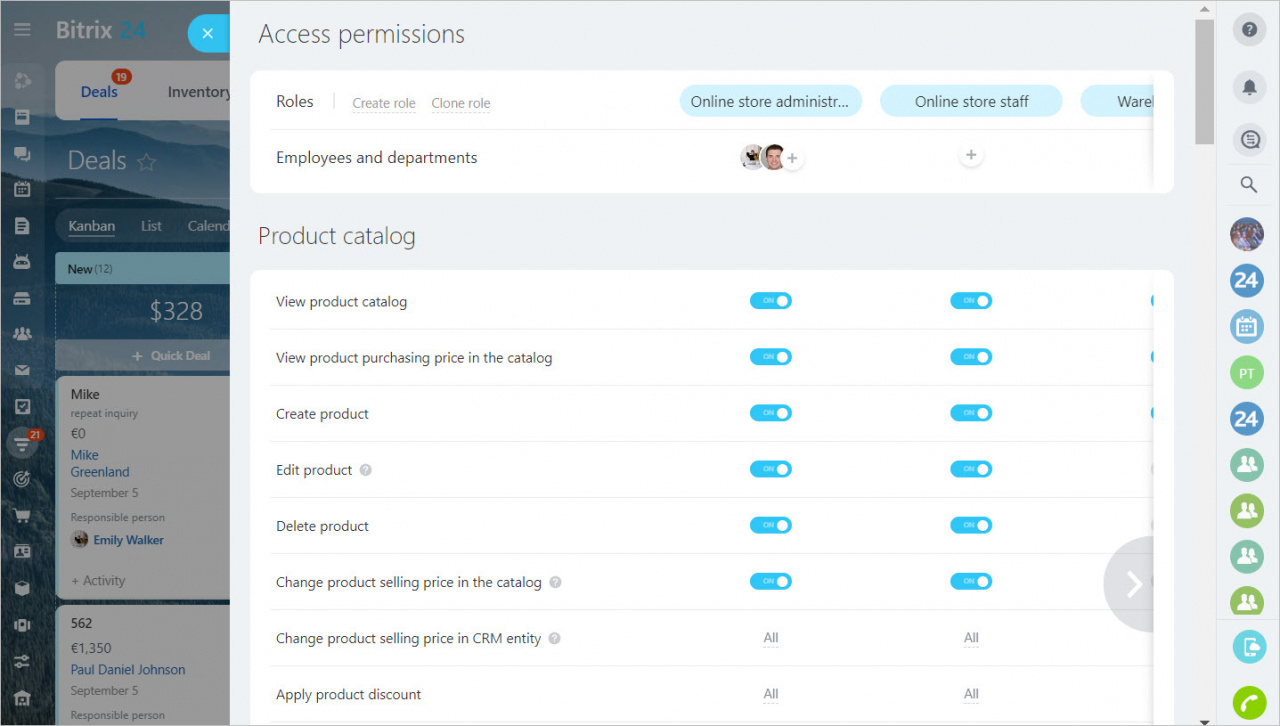 Set up the access permissions and you no longer have to worry that employees might accidentally delete an item, change its price, or edit stock documents.
Where you can set up access permissions
You can set up access permissions to the product catalog and the warehouses in the CRM section - Settings - Access permissions - Products and warehouses.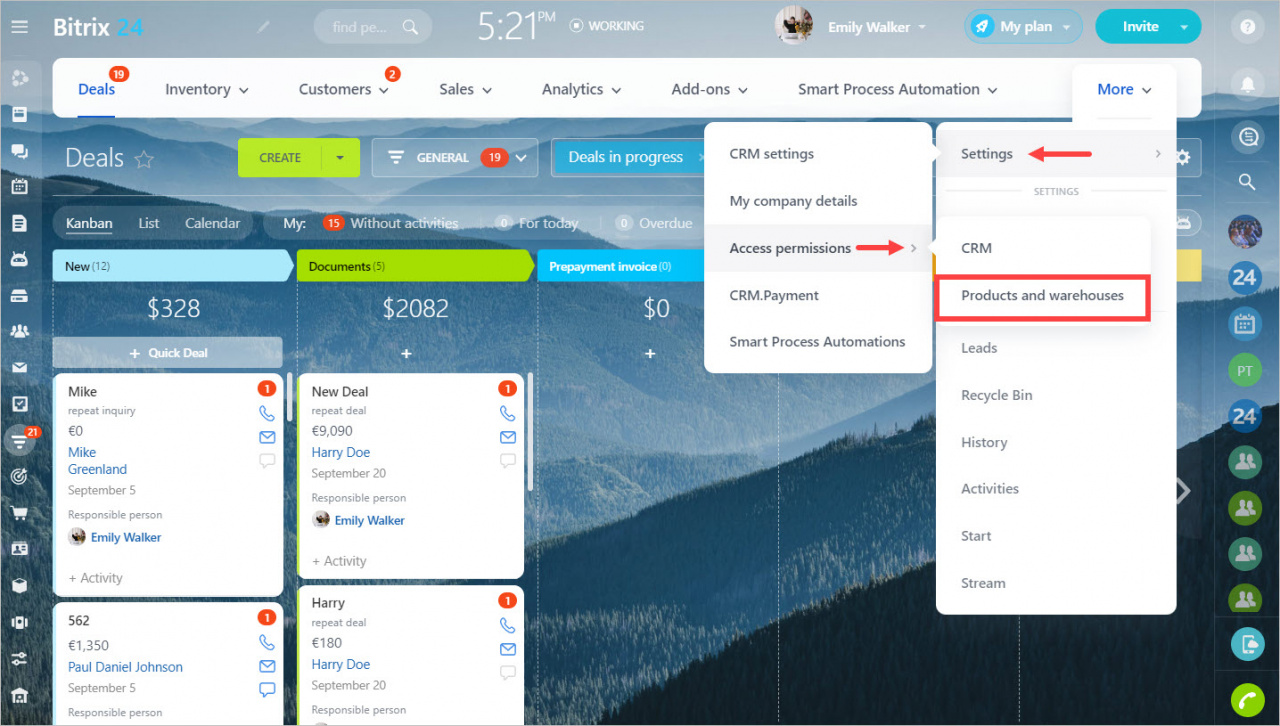 Read more information about access permissions in the articles:
Read also:
Access permissions to Product catalog
Access permissions to Inventory Management