New way of counting activities
We have changed the way of counting activities in CRM. Previously, the counter displayed the total number of deals in which activities were scheduled. If the number of activities didn't match the number of deals, the manager could distribute time to each client incorrectly.
Let's say the counter shows 2. The employee decides to leave this deal activities for the end of the day. But, there are five activities scheduled in those two deals, so he/she may not be able to meet the deadline.
Now we show the number of activities in the counter. Managers will easily plan their time, because they see precise information.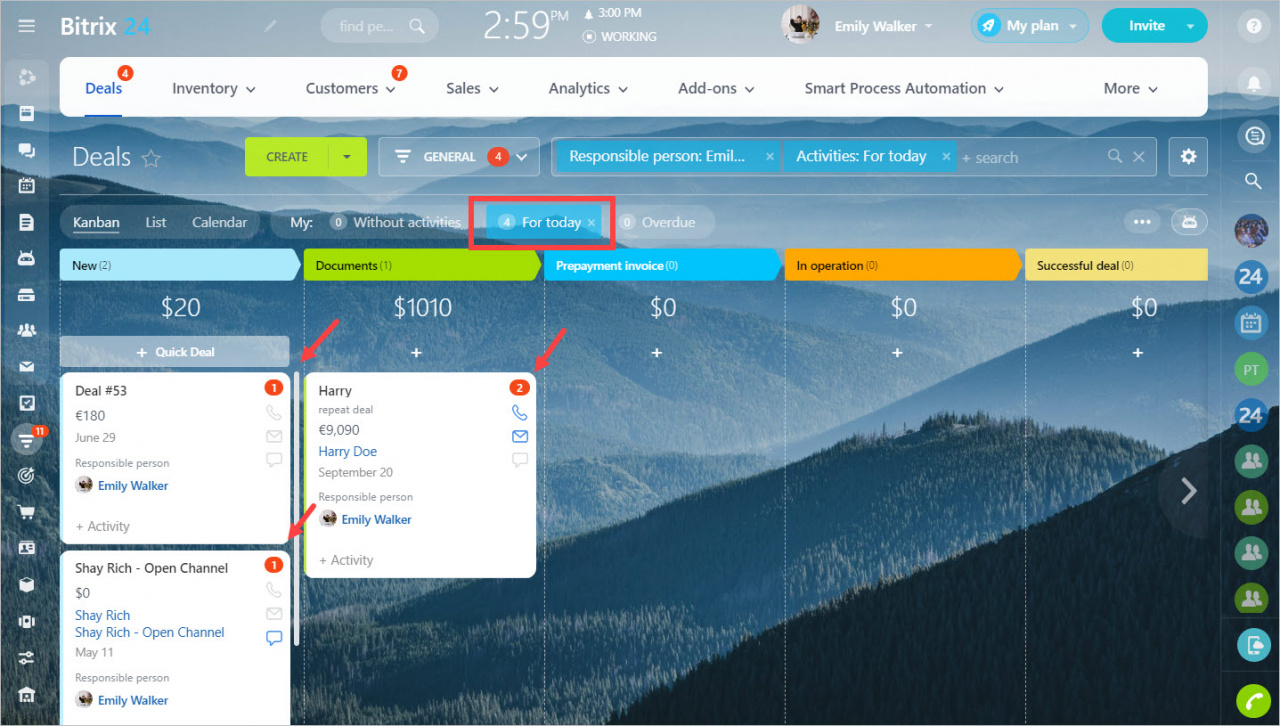 You can plan new activities up to the specified limits: 50,000 for all plans and 100,000 for the Enterprise plan. If the limit is exceeded, the counters will be blocked. To keep using this tool, complete or delete any unnecessary activities. Read more in the article -
CRM Activities
.
New way of displaying activities
Previously, only responsible for the activity person could see the counter on the item form.
Now we show the counter to the responsible for the item employee, for example a deal. For example, if the supervisor asked the employee to contact the client, then the supervisor will know if the task is completed or not.