Documents are an indispensable part of any company's work. Depending on the type of contracts, invoices and other documents, their number can be large.
With the help of Bitrix24, you will simplify and speed up the paperwork process. Create documents based on deals, fill them out on a template, print them out, and share them with customers in one click.
CRM documents
are available only on commercial Bitrix24 plans. Learn more on the
pricing page
.
Create a document
Click the Document button in a deal, Lead or contact form and select the template.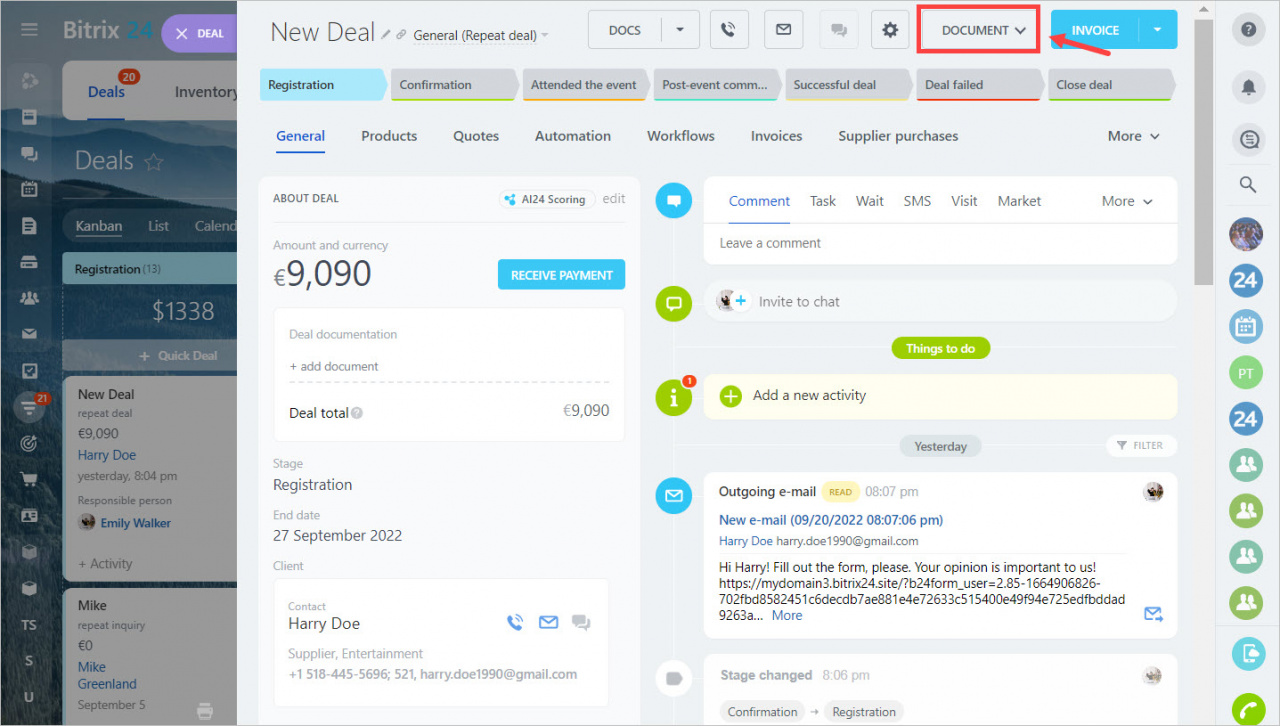 The document will be automatically created in a PDF file. The necessary data from the deal will be included.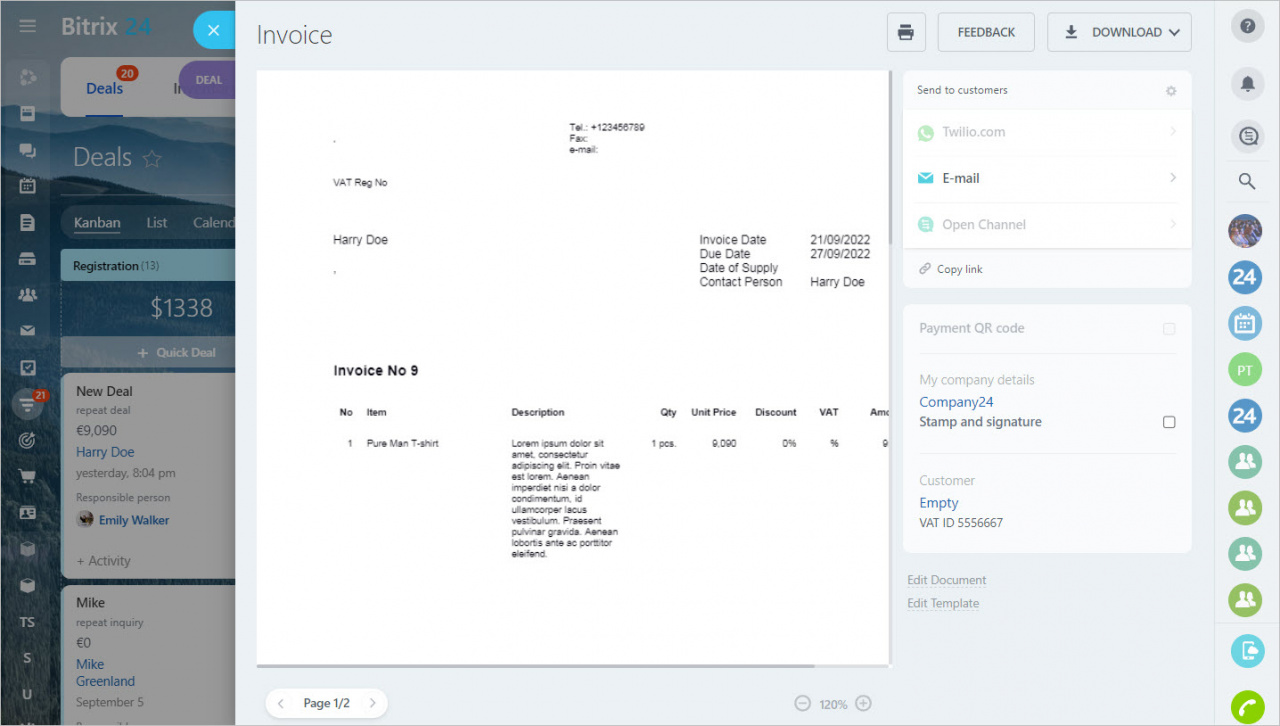 Check that all the data is correct. You can change it if necessary. To do this, click the Edit Document button. You can also change an existing template or add a new one.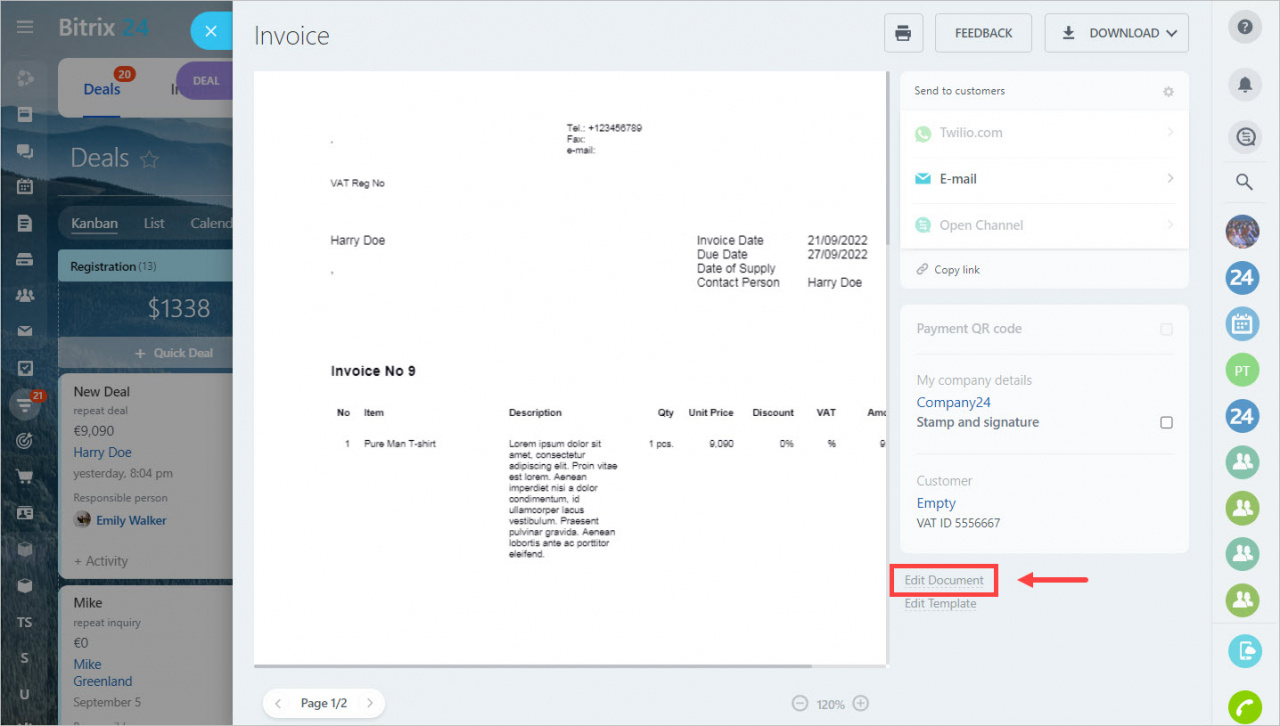 If the file consists of several pages, use the view function. To enlarge the text, zoom in on the document.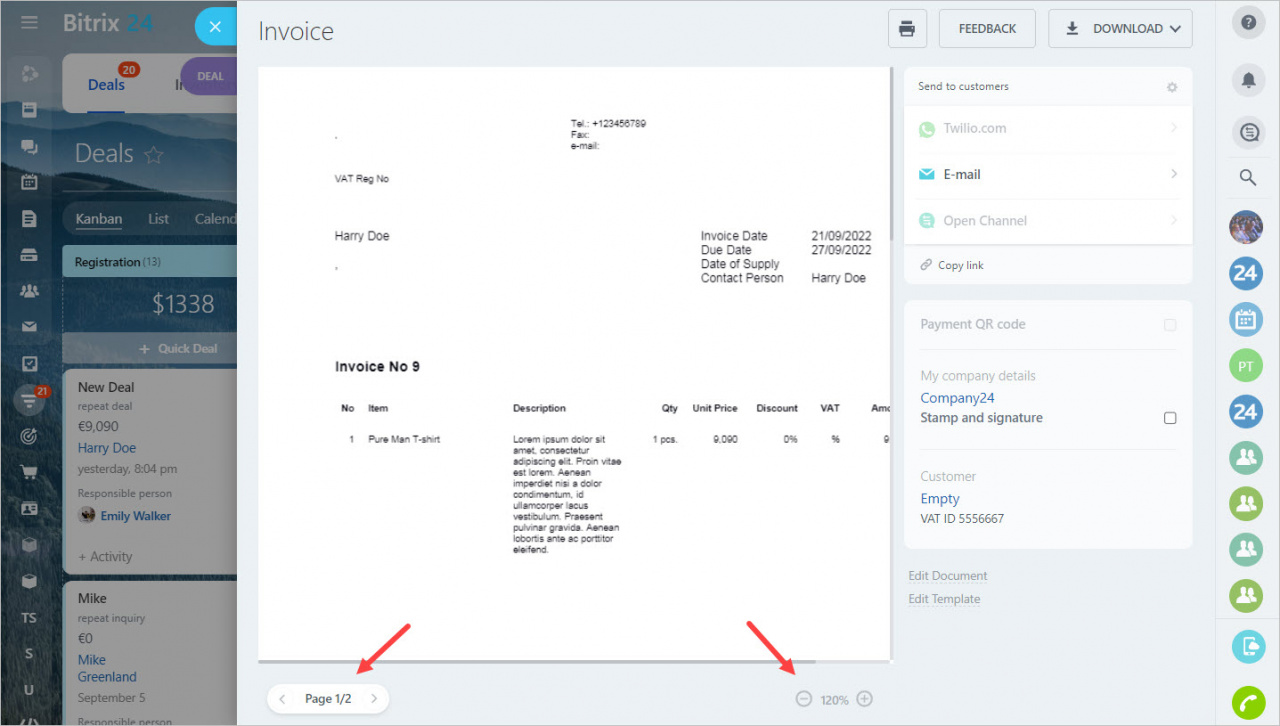 Save and print a document
To save the document on your computer, click Download and select PD or DOCX format.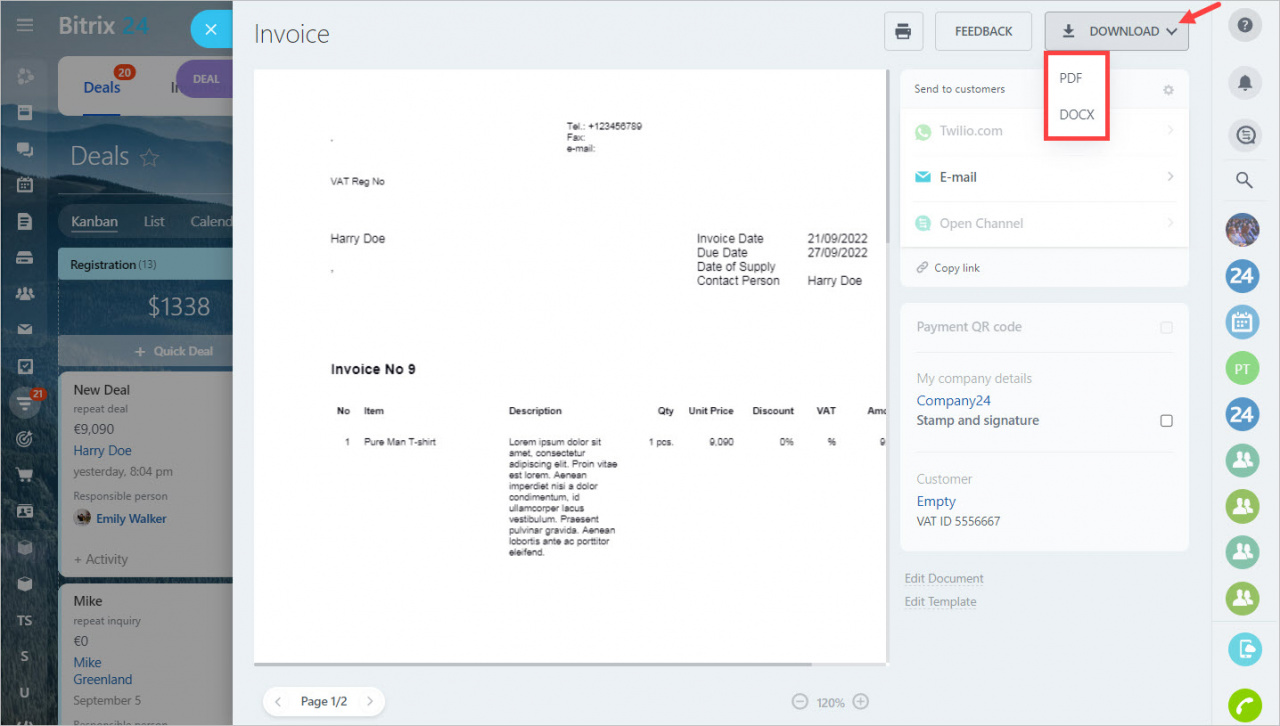 You can also print the document.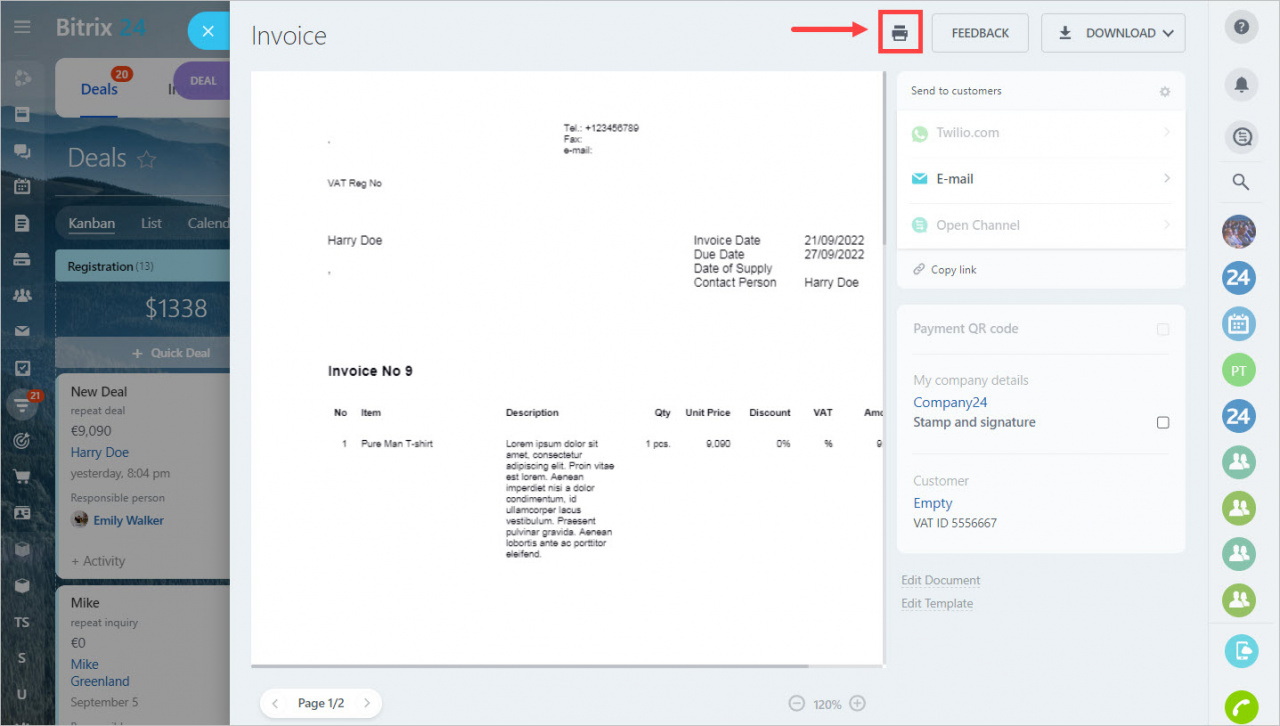 Send a document to a client
You can share documents with your clients. To do this, use one of the methods:
Copy the link to the document and send it to the client. The document will be available for downloading or printing in PDF format.



Send the document using different communication channels. Firstly, you need to configure them.

If you already have one of the communication channels connected, the menu will reflect its availability. For example, if you only have an open channel connected to the website, this channel will be active in the list, and the others will be muted.

In the settings,you can change the position of icons and hide those that are not needed. To do this, click the gear.