You can create, print and send documents to customers in a few steps in Bitrix24 CRM!
Check if this option is available on your plan. You can find all the information about Bitrix24 plans on the
pricing page
.
How it works
Click Document in any deal, lead, contact or company form.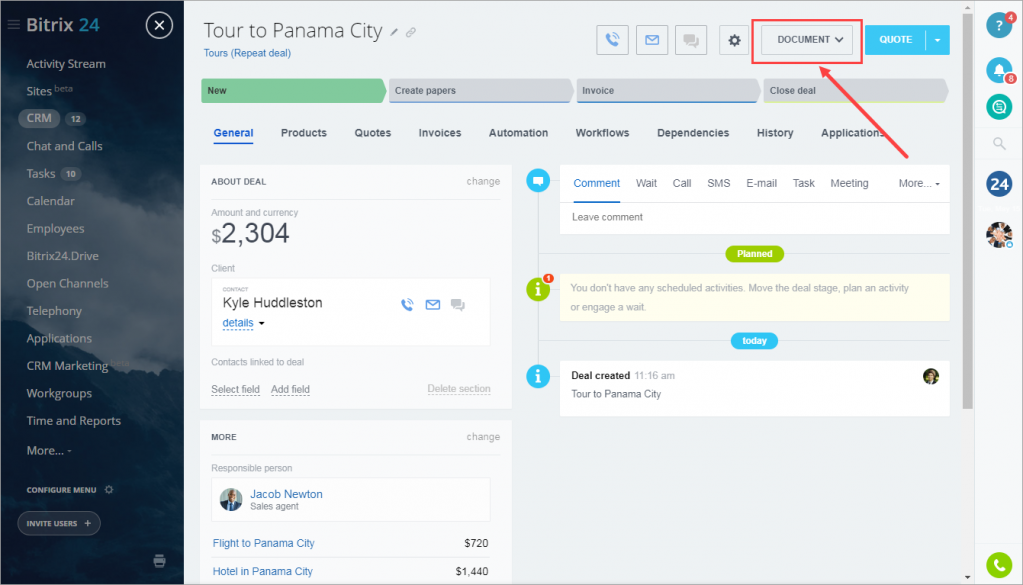 Select a document type to be generated.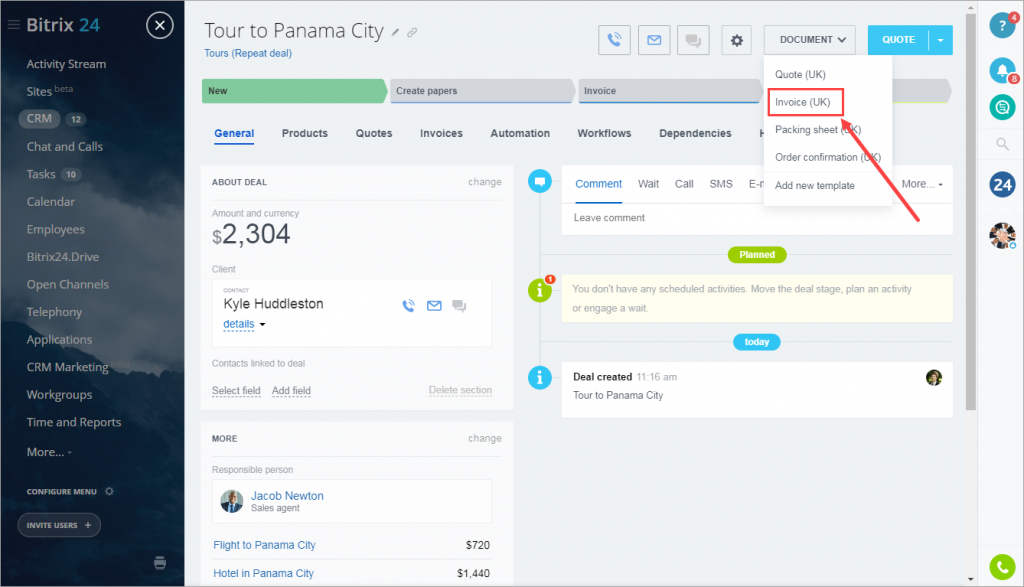 The new invoice is generated automatically.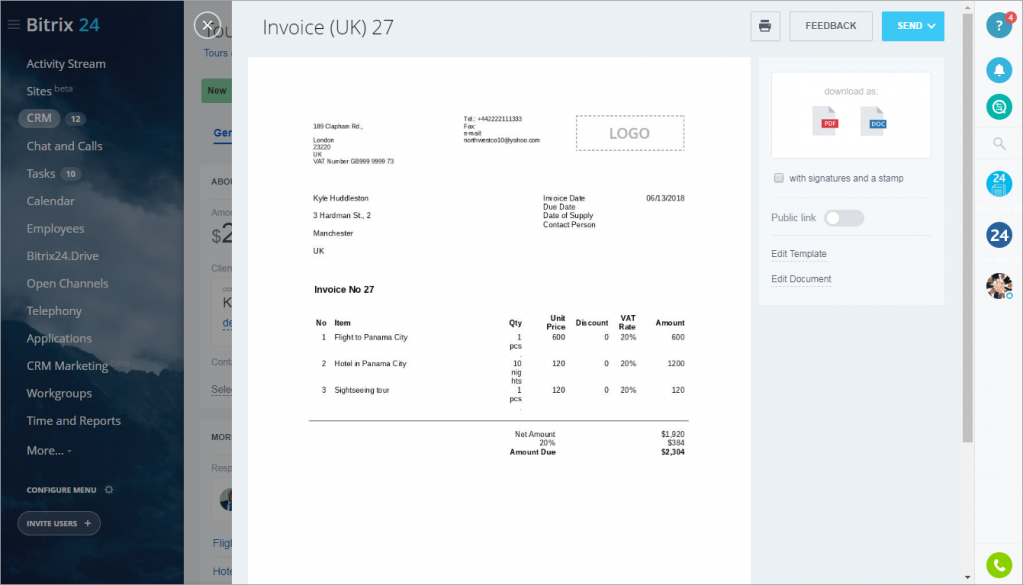 Bitrix24 automatically adds your company details, information about buyer and list of products to the invoice.
By default, Bitrix24 uses details of the company that is selected as a
default seller
.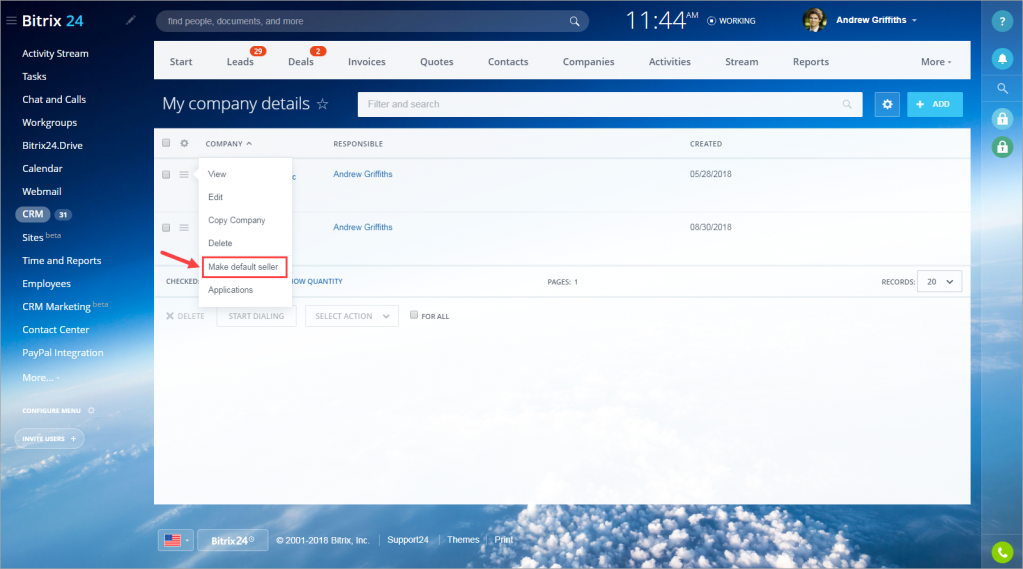 If there is no company selected as a default seller, Bitrix24 uses details of the company that was created first.
Learn how to add your company details in the article - My Company Details.
Now you can print the invoice or send it to the client.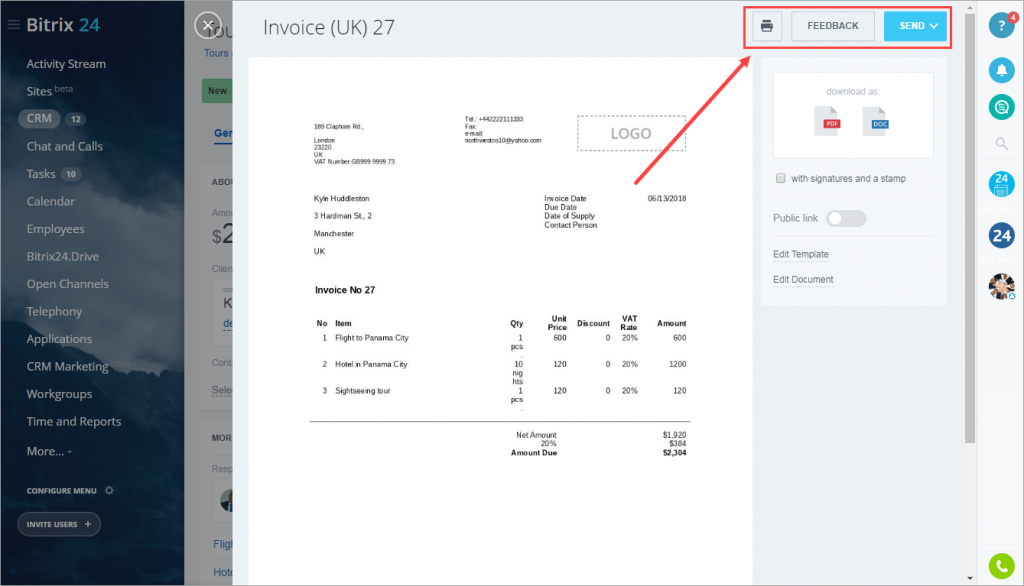 Also, you can download it as pdf or docx.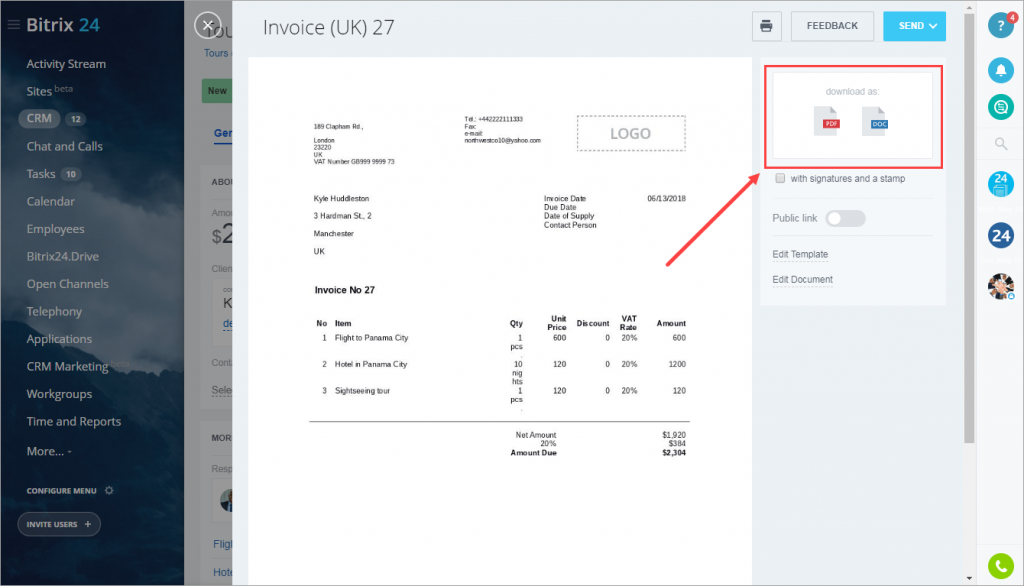 Some documents require company's stamp and signatures on it. Just tick With signatures and a stamp option to add them.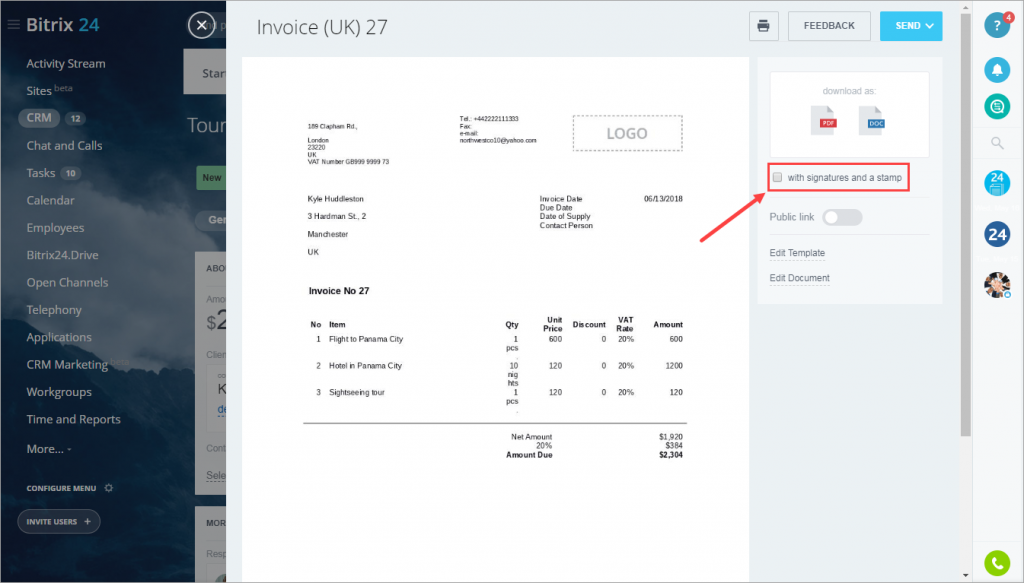 How to add signatures and company's stamp
You can also send a public link to a client by clicking the slider.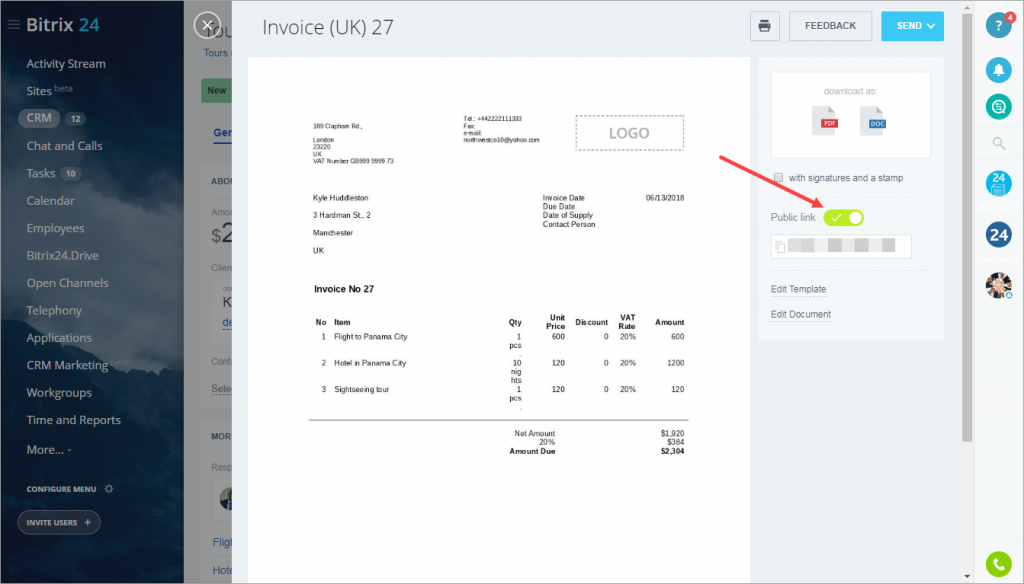 Edit document
If you need to edit information in the document, click Edit Document.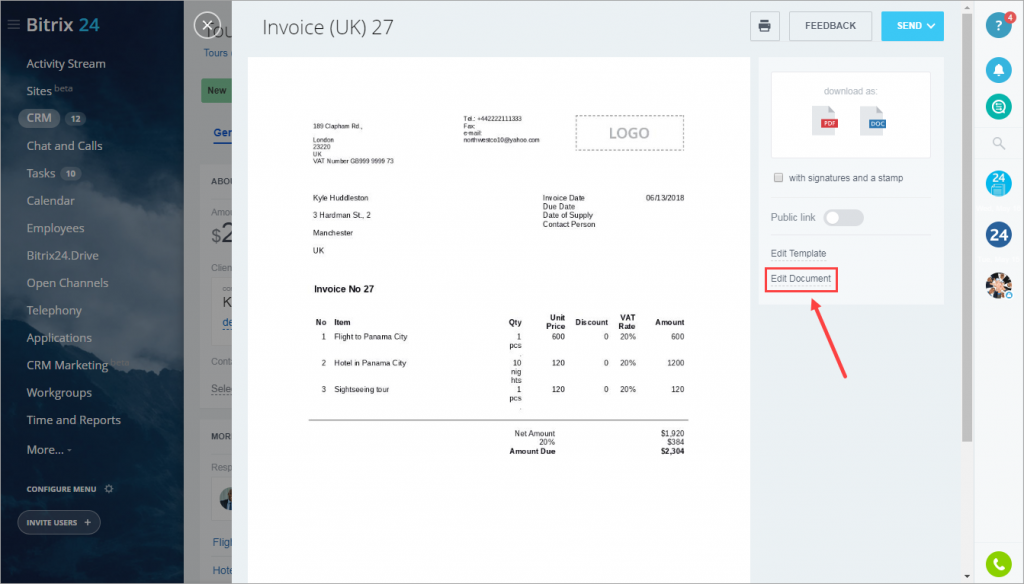 You can edit your company details, client details, total amount, document number, etc.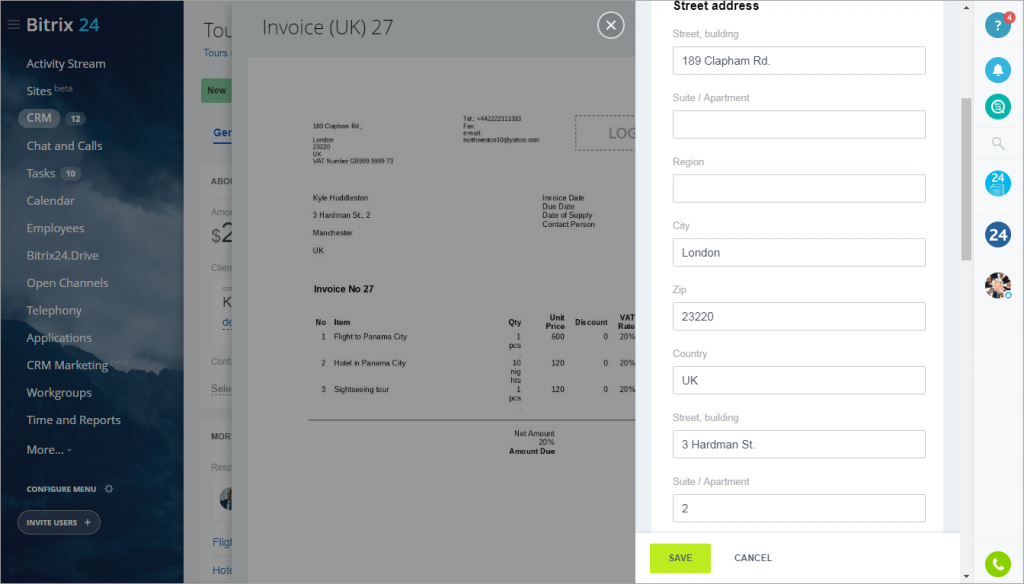 Edit template
There are different templates for different documents types - invoice, quote, packing sheet, order confirmation.
You can edit the template's settings or even change its structure by clicking Edit Template.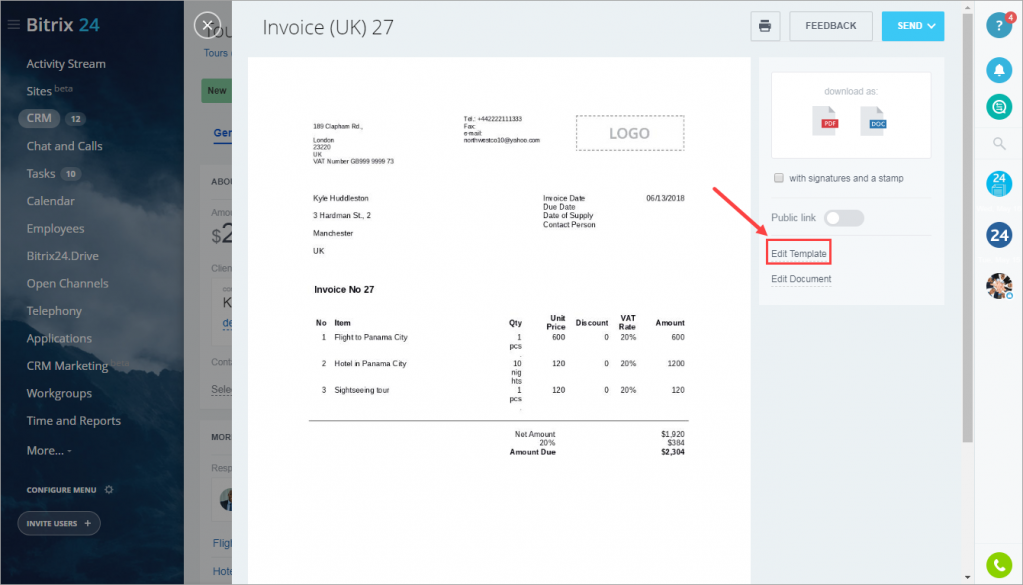 Recommended articles