Meet the automatic dialer option for your Bitrix24. It automatically dials the telephone numbers of the selected client list. Once the call is answered, the autodialer connects the call to a live person.
Check if this tool is available on your plan. You can find all the information about Bitrix24 plans on the
pricing page
.
How to start dialing
Open CRM > Contacts list and select clients you need to call. To prepare a client list you can either select all contacts or use filters to make your custom parameter list (e.g. clients created this month). Then click Start dialing option below the list.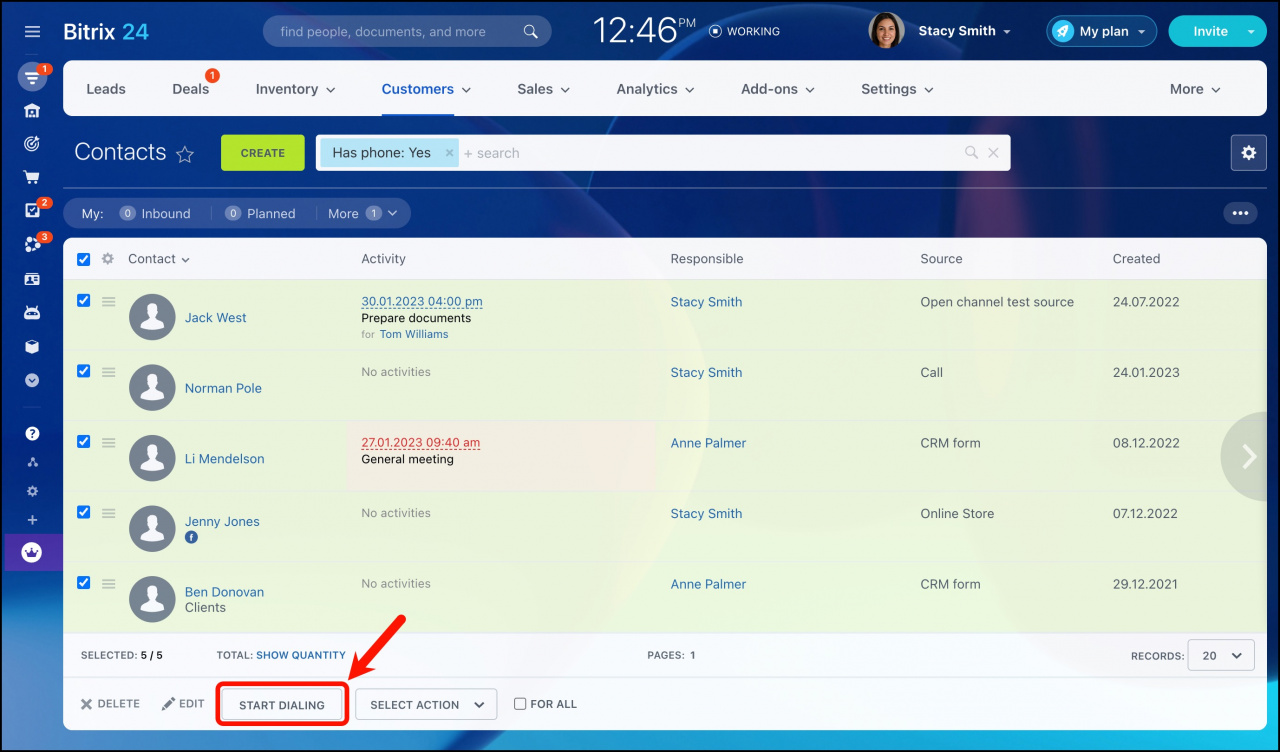 How to create a call list for another user
Besides applying Start dialing option for yourself, you can also make a call list for another user.
Open CRM > Contacts list and select clients you need to call. In the actions menu below the list choose Create call list and click Apply.
A new call list activity form will appear. Here you can set a call date & time, add a description and assign a responsible user. The text you add as a subject will be shown to the responsible user as an activity name. You can also use one of the available CRM forms.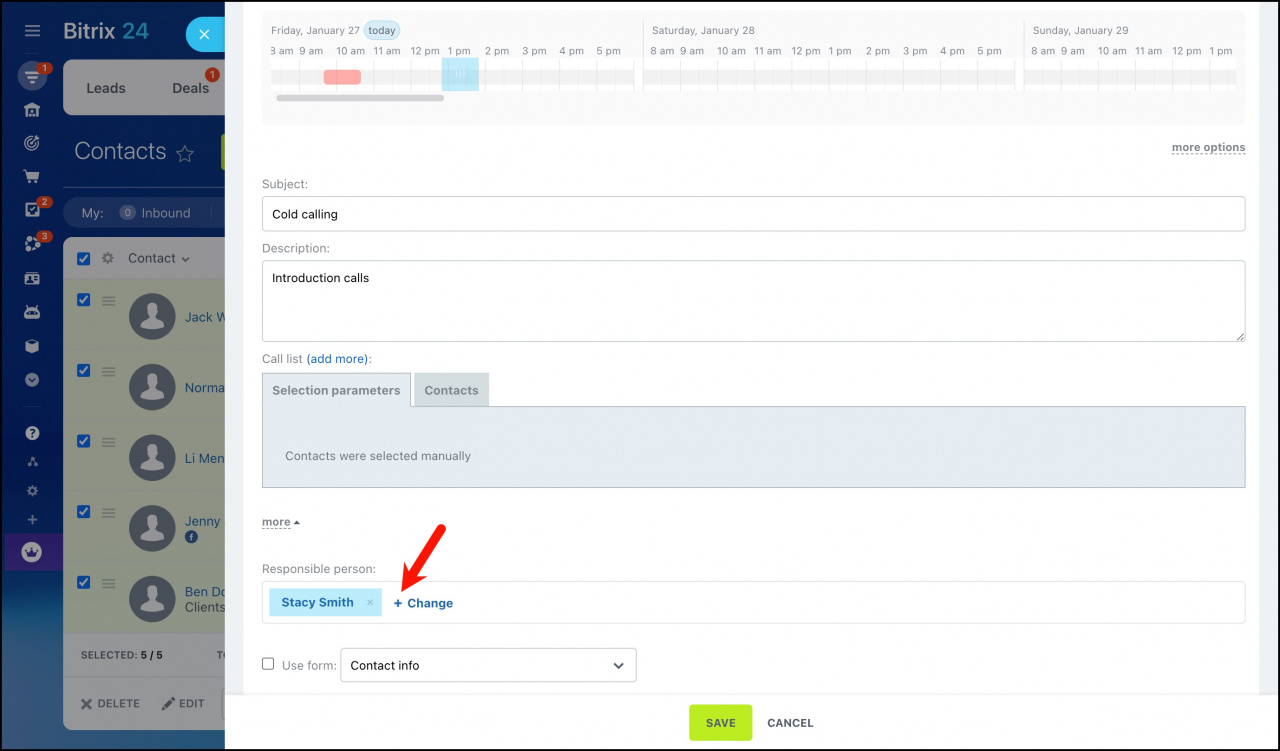 After the list is created, the responsible user can find it as an activity under CRM > Activities.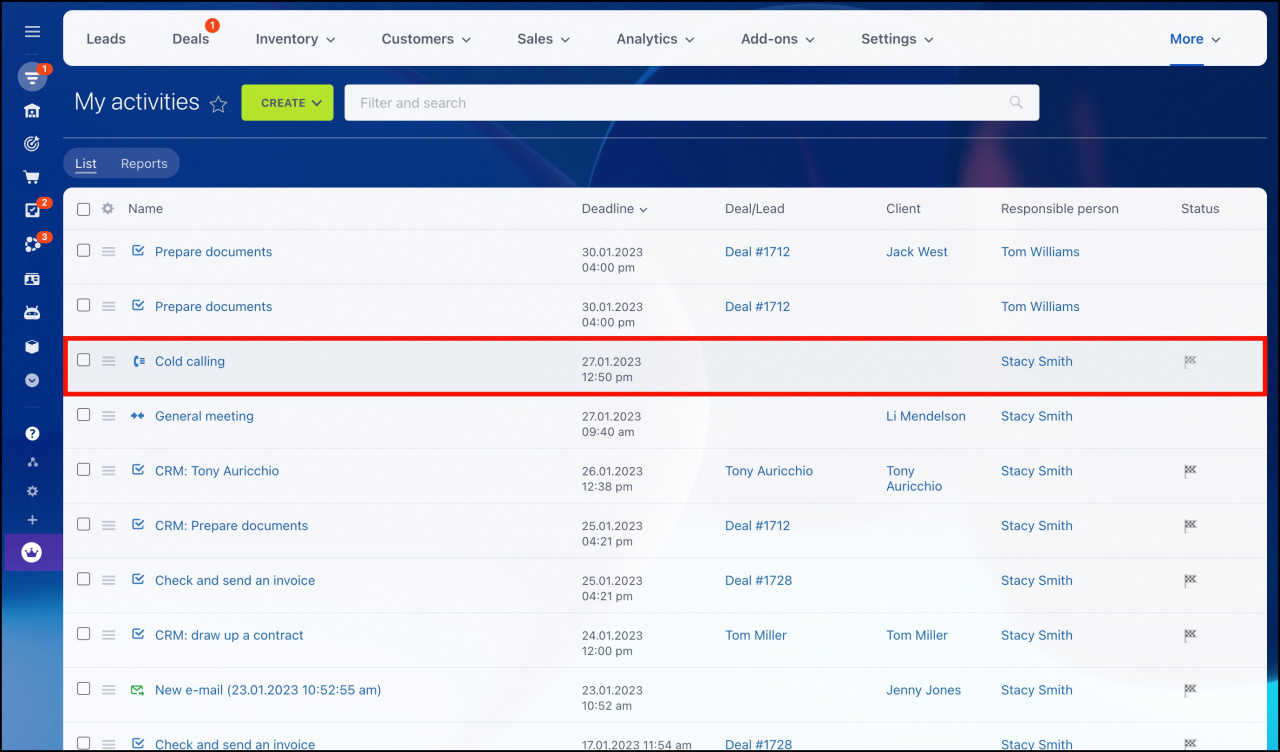 Here you can open the call list activity and click the Start Calling button.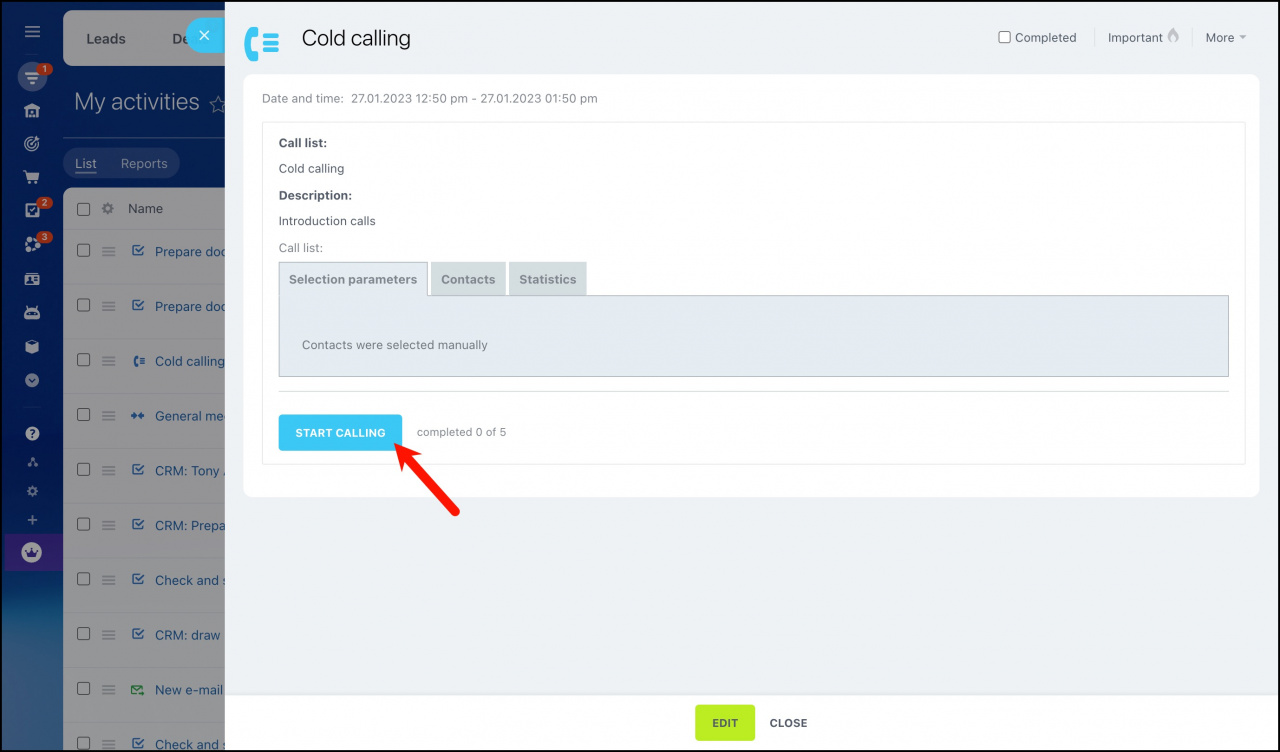 Click the Call button to start calling. Each contact has its own call status field. From the beginning, the contact call status is equal to Scheduled. After the call is finished, you can set another status depending on the result of the call.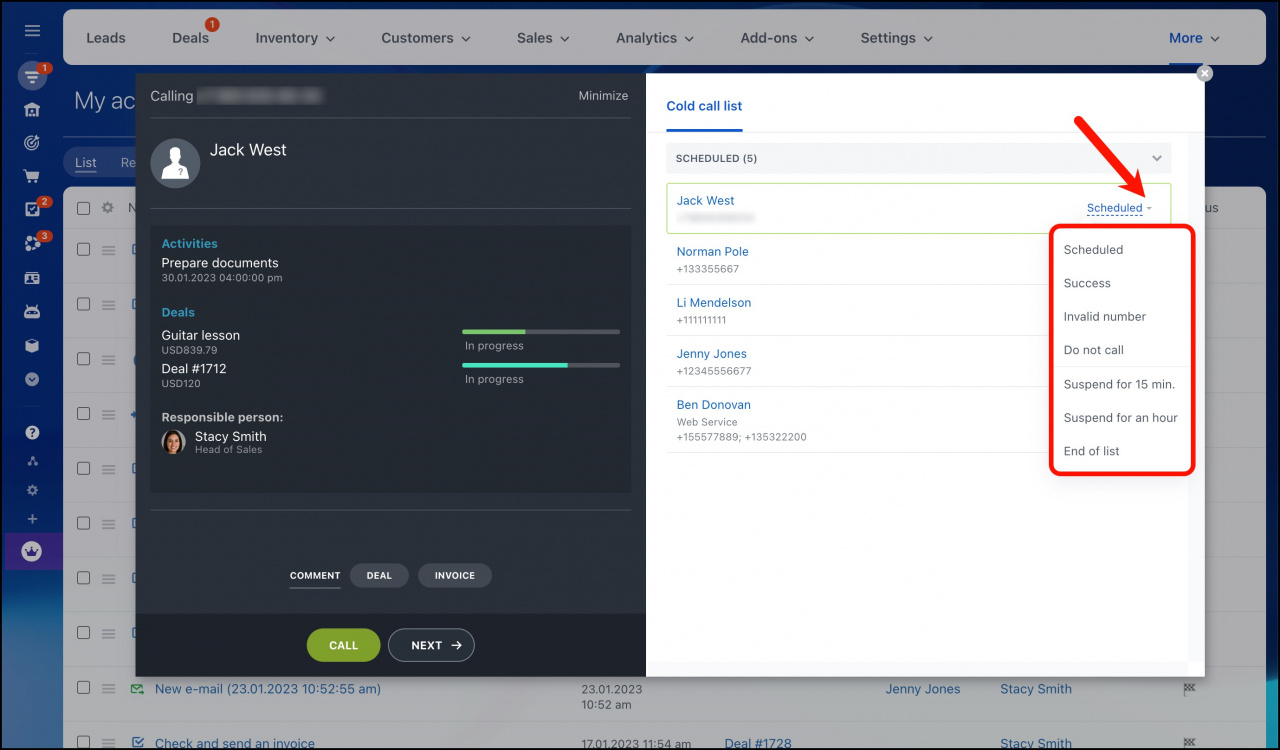 Click Next to go to another contact in your call list. A new Deal or Invoice can be created from the call list when necessary.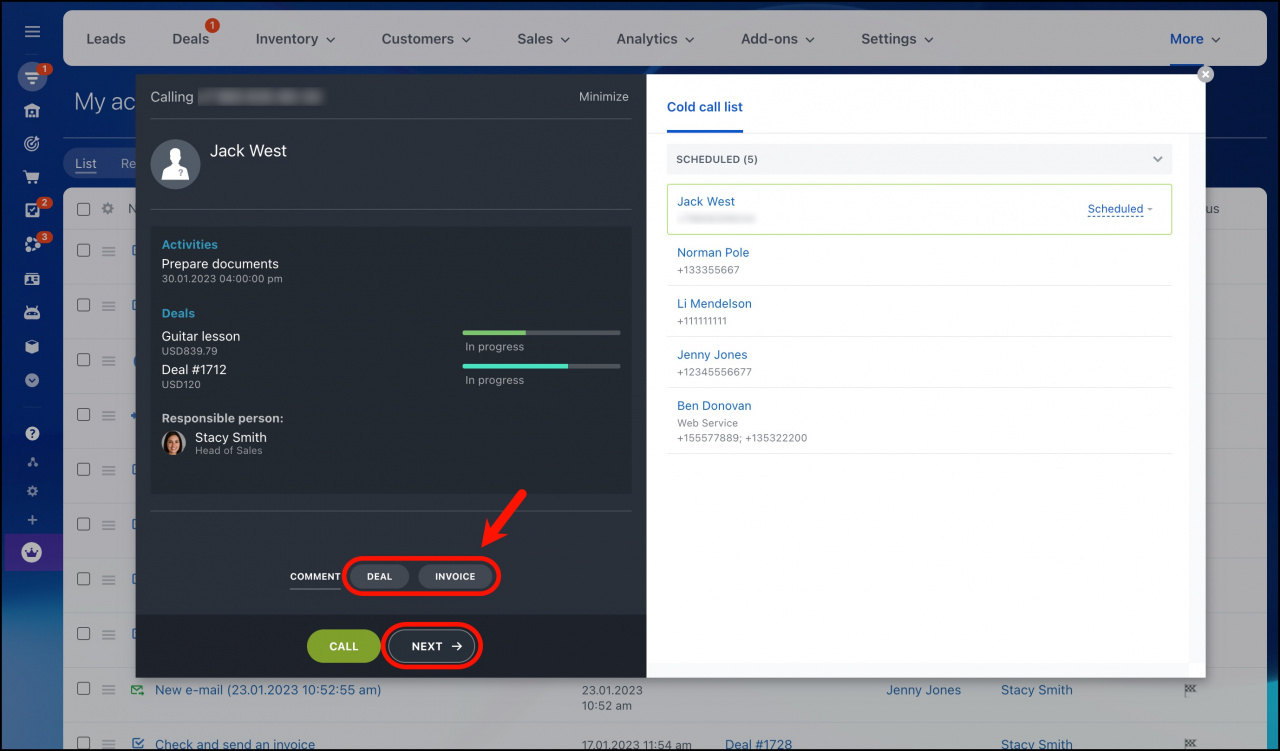 How to configure call statuses
You can edit existing call statuses or add new ones in CRM > Settings > CRM Settings > Start Point > Statuses and Dropdowns > Call Statuses. Rename the statuses by clicking the pencil button next to them. Drag and drop statuses to reorder them.