In the Subscription section, you can find all the information about your current subscription, purchase history, and plans comparison table.
My Bitrix24 Plan
In this section, you can view your current Bitrix24 subscription plan, the date when your subscription expires, the information about the maximum number of users available and the current number of users, the information about the cloud storage space, your telephony balance, the number of emails you can send this month.
Upgrade
Here you can view all the available plans, compare their features, and buy a new subscription.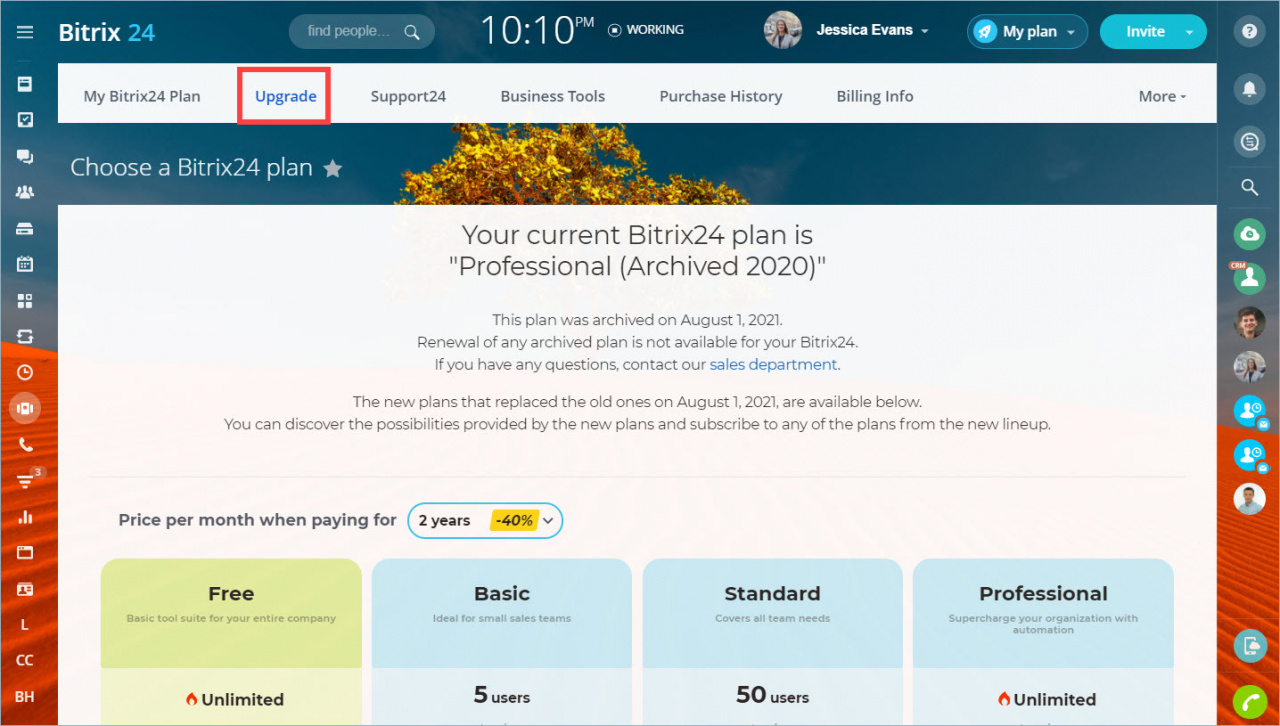 Customization request
Complete the form and submit an implementation/customization request to Bitrix24 Partners.
Support24
If you have an active commercial plan subscription, you can submit your inquiry to the Bitrix24 Support.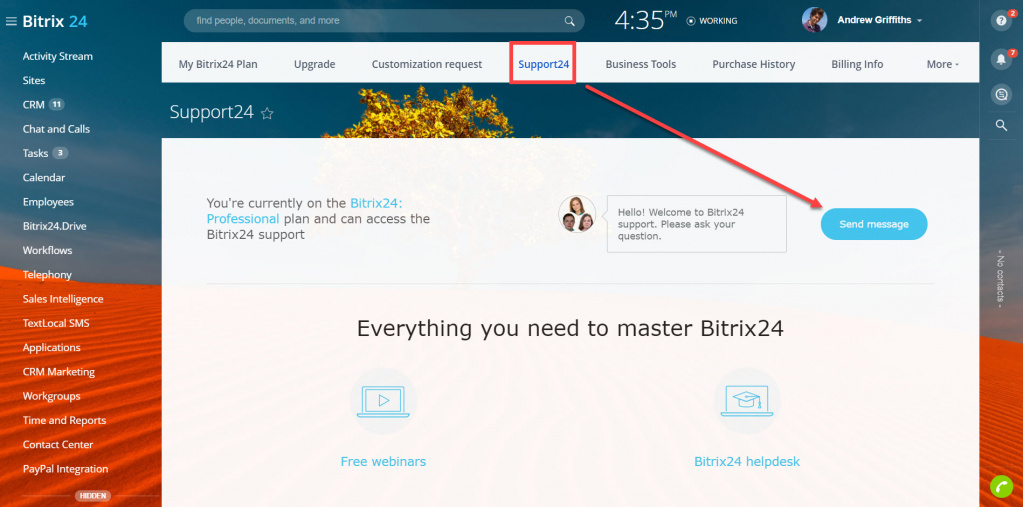 Also, here you can activate the partner support.
You can have only one active support at the same moment - Bitrix24 or partner.
Business Tools
Here you can select users who will have access to business tools.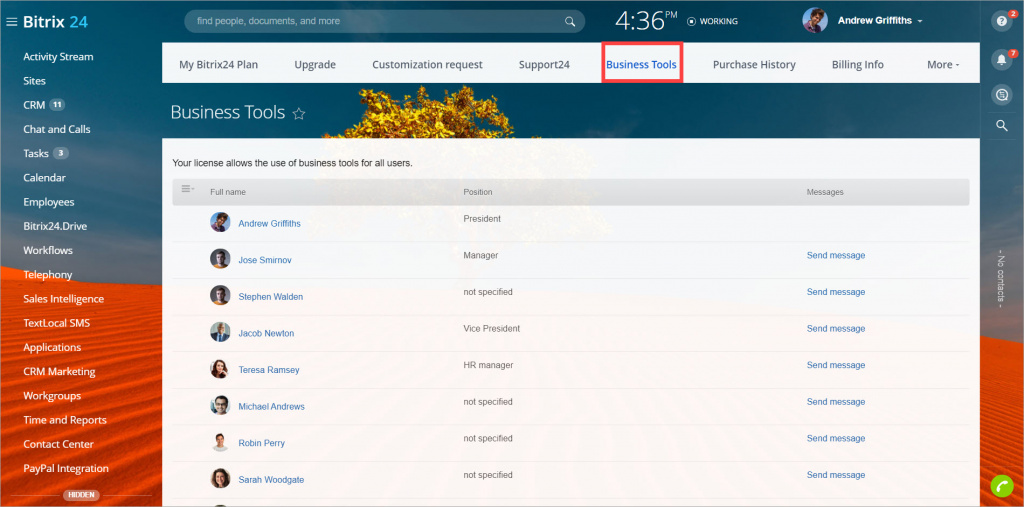 The number of users that can use business tools depends on your plan.
Purchase History
If you've purchased a commercial subscription (and/or Telephony credits) inside your Bitrix24 account, you can find your invoice in PDF here in this section.
Billing Info
Go to this section if you want to update your billing info.
Limitations when downgrading from a paid plan to a free one
If your files' total size exceeds Bitrix24 Drive Free plan space limitation, all data will be available only for viewing and deleting. You won't be able to upload new files, add tasks, add information to the CRM, send messages, but you will be able to delete them. You'll need to delete some files, messages, etc. to recover the full access.
If you've connected your own domain, it'll be disconnected.