We have changed the timeline: added activities sorting by the date and system messages.
The planned block is now called Things to do. The form contains information about the activity setting time, the deadline, as well as the detailed description. The timeline now contains the system information about activity creation, which will not be changed even if you change the activity itself.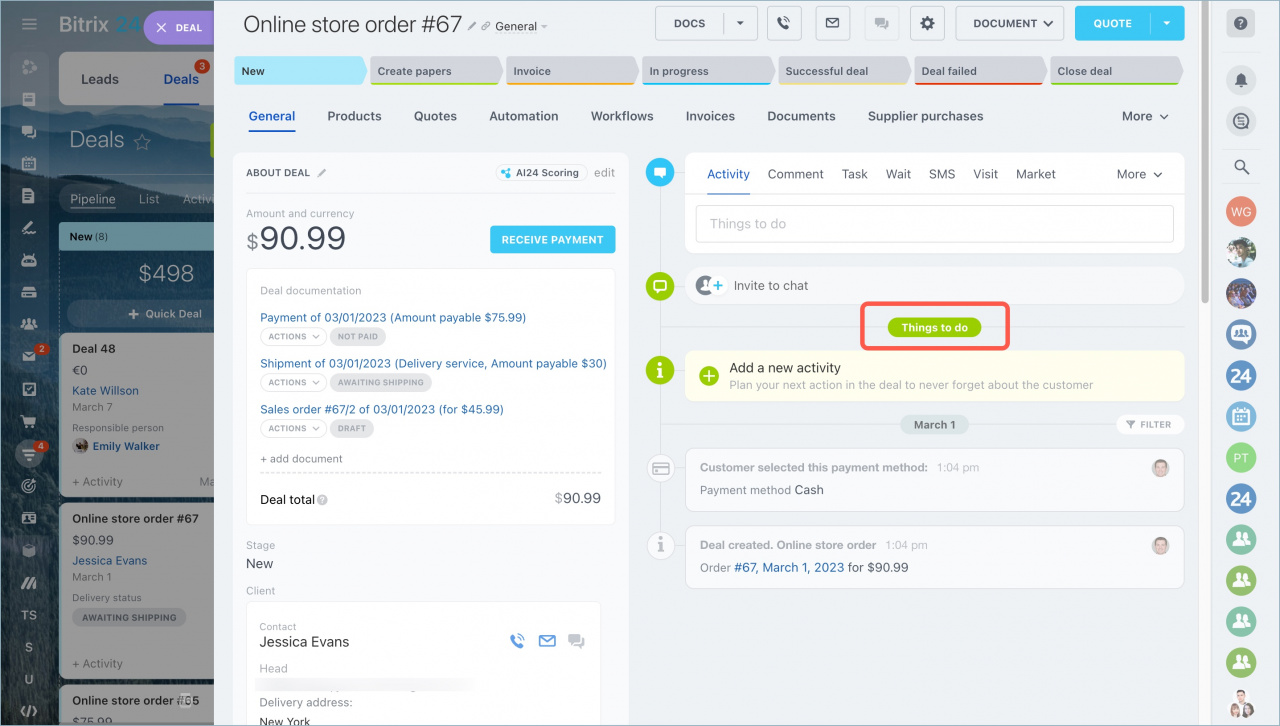 The timeline now has more practical information that can help the supervisor evaluate the employee's work and help the employee navigate more quickly through the information.
For example, when you open a deal, you can see the creation time, whether the deadline was changed, and when the activity was completed. If the manager communicated with the client by phone, you can listen to the recording, see the start and end time of the call, and leave notes to the activities.
As soon as you create an activity, it will appear in the timeline and will be marked in yellow color. You can change the deadline, leave a note, and finish the activity by clicking the Completed button.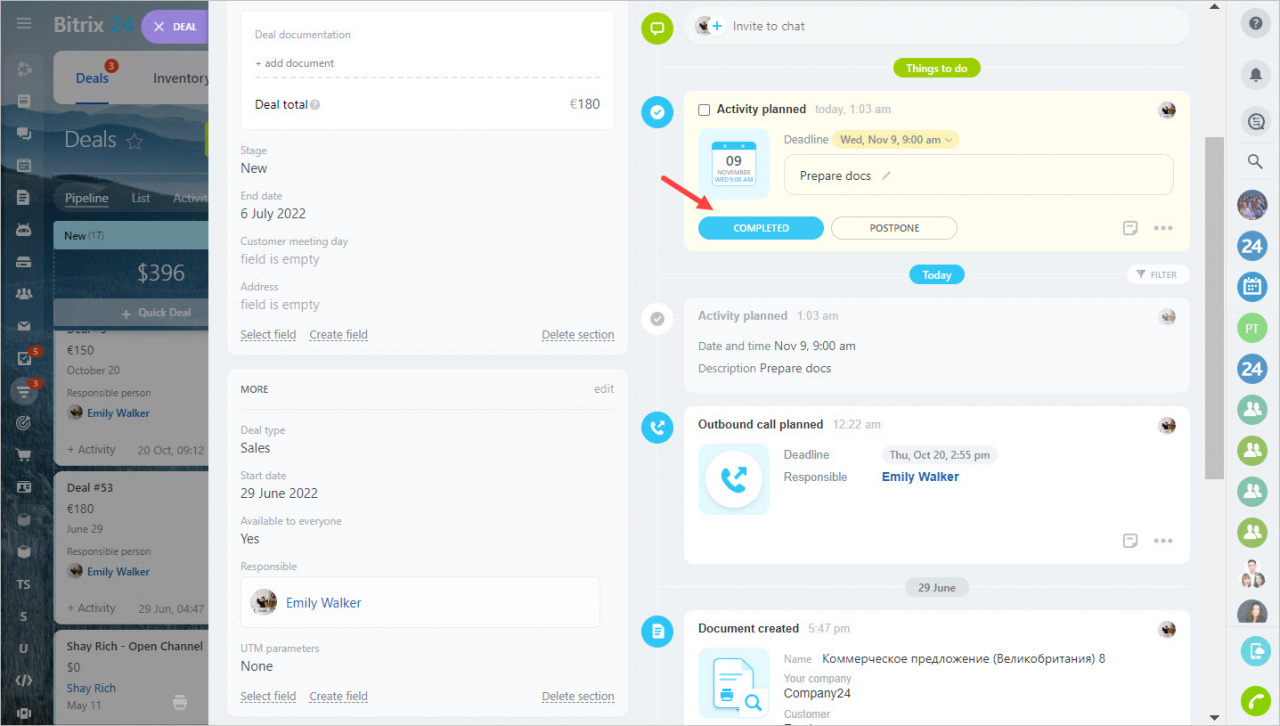 A gray system entry about the activity will appear in the timeline. The data in this entry cannot be changed. If you move a deadline, the time in the gray record will not be changed.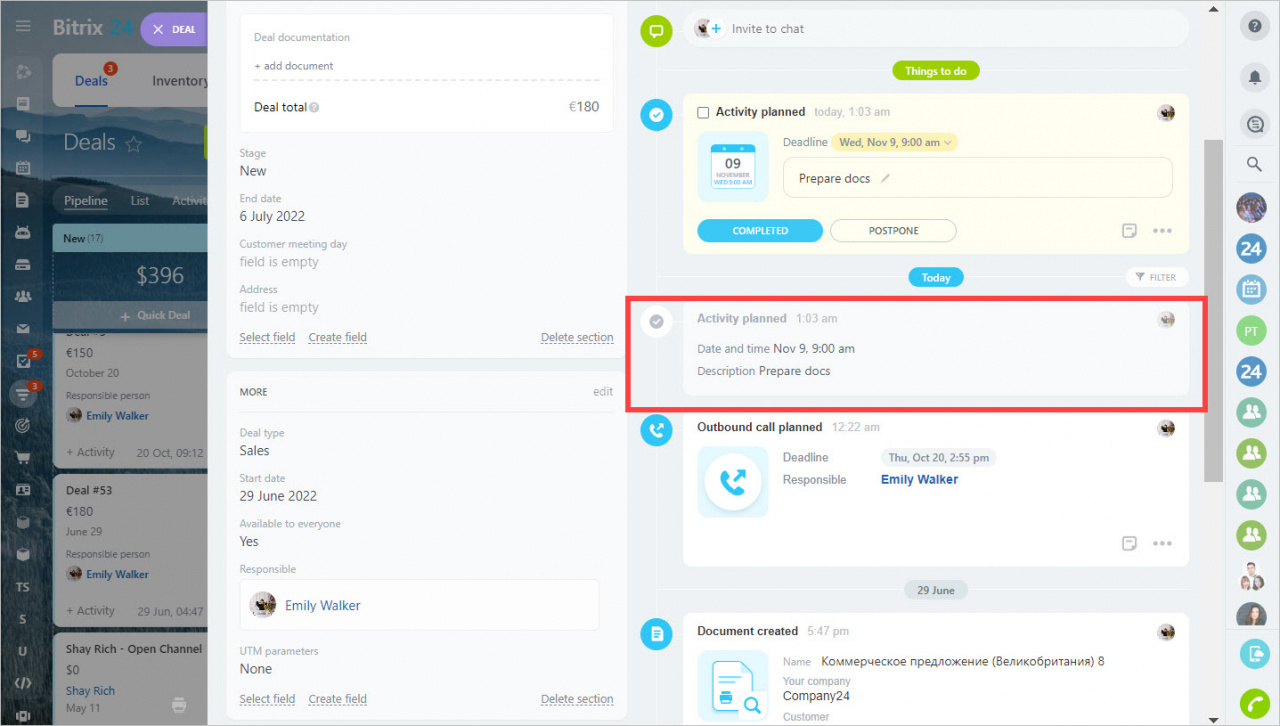 If there are several activities in the timeline, the activity that needs to be completed first will be at the top of it.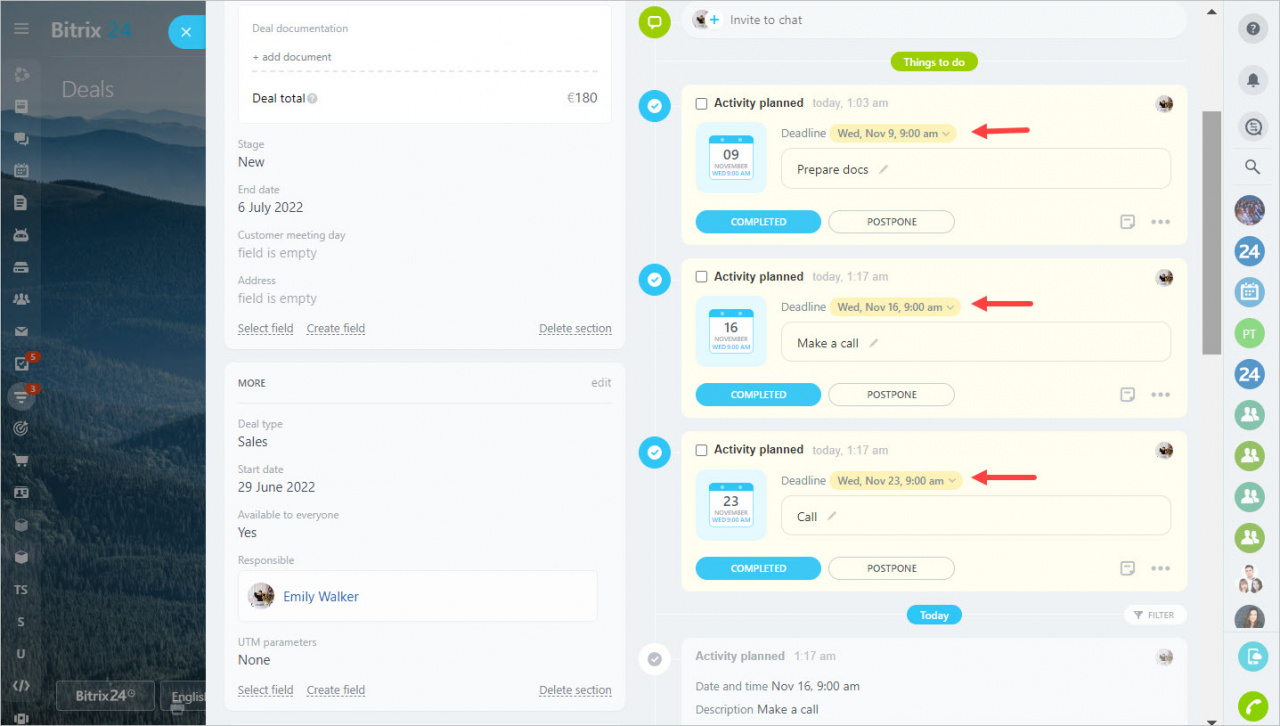 Overdue and planned activities for today will be highlighted with a red counter.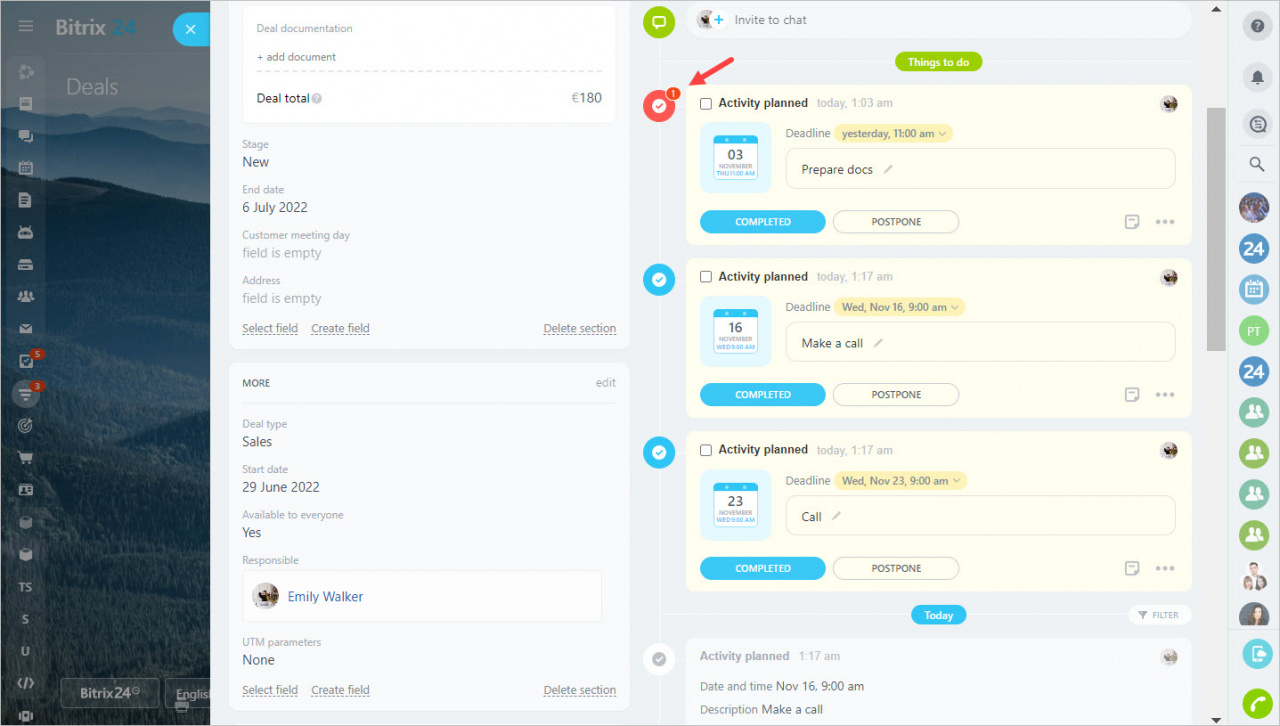 The notifications appear in the timeline 15 minutes before the deadline and at the time of the deadline. It triggers the Focused Attention feature, and the deal goes up to the top of the kanban or the list.