New contact sliding form (beta) can be enabled from
CRM > Settings > Other Settings > Use Slider In CRM Recordings for Viewer & Editor.
The form gives a quick look at contact details & allows to plan activities or access quick actions such as call, email or message (right top options block).
Settings
gear opens copy contact, delete, reset settings, reset or save preferences for all users.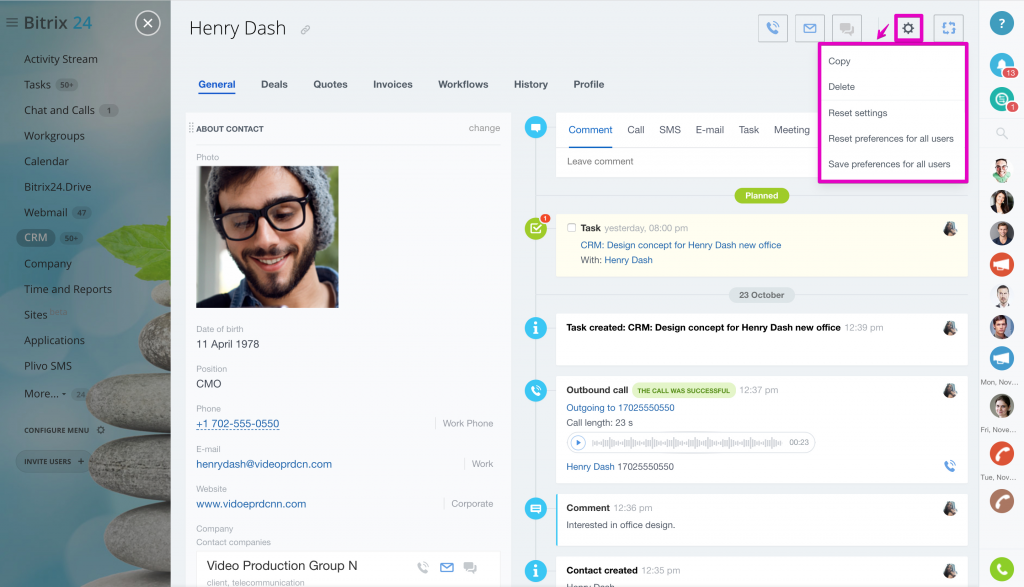 New sliding contact form shows contact details, activities & allows to switch between main sections such as:
General: contact details page, current activities, comments, activities planner tools.
Deals: shows all associated deals & allows to add new deals for the contact.
Quotes: shows all associated quotes & allows to add new quotes.
Invoices: shows all associated invoices & allows to add new ones (paid invoices statistics is available).
Workflows: allows to run business process for the contact. Please note that you should have business process configured in CRM > Settings > Automation > Business Processes.

Important: business processes are available for Bitrix24 Standard or Professional plan subscribers only

History: reflects contact form changes history.

Important: CRM history is available to Bitrix24 Plus, Standard or Professional plan subscribers only

Profile: client profile shows contact analytics.
General tab of Contact Form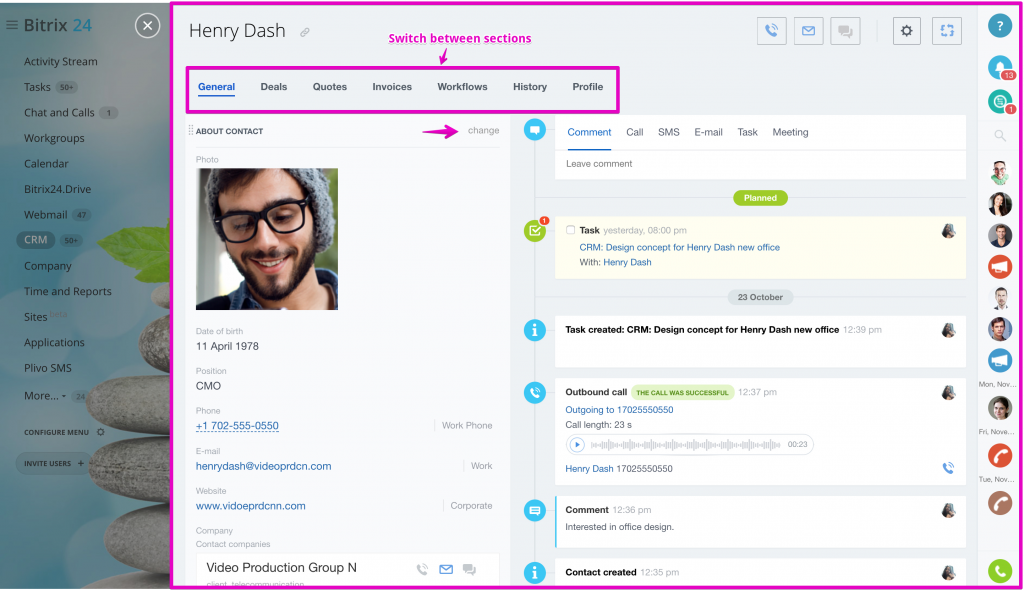 Use main contact page sections -
About contact
&
More
to add contact details & custom fields.
Activities block located on the right side of the contact form: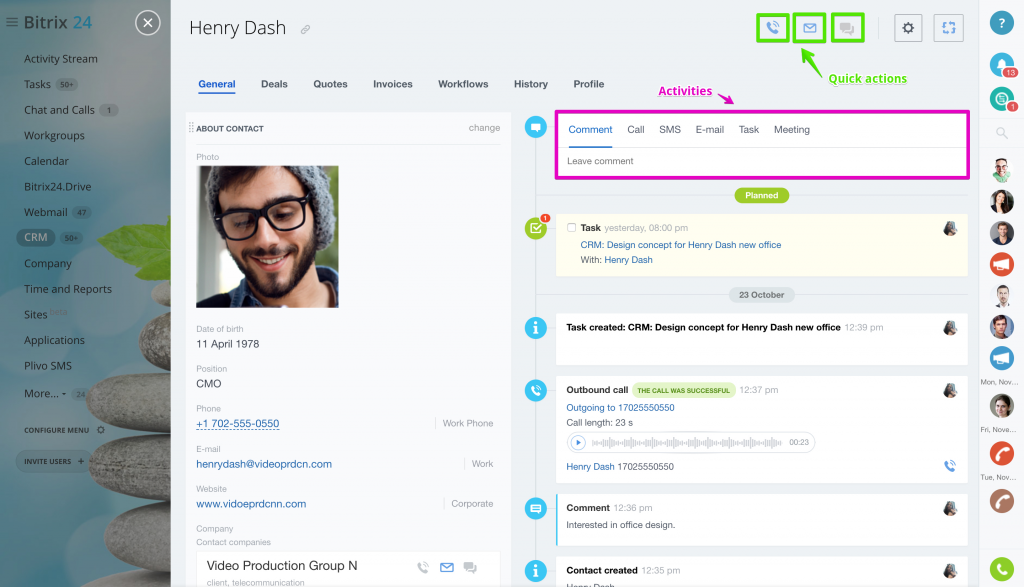 Activities allows to add new:
Call
Schedule a call: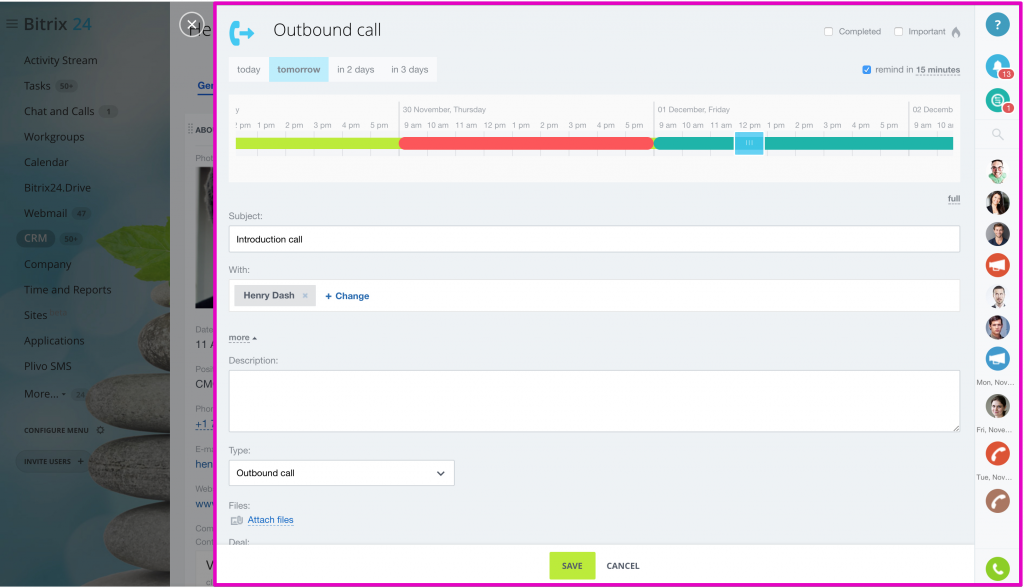 Email
Send
email message
. Please remember you need to have
Email integration
configured before.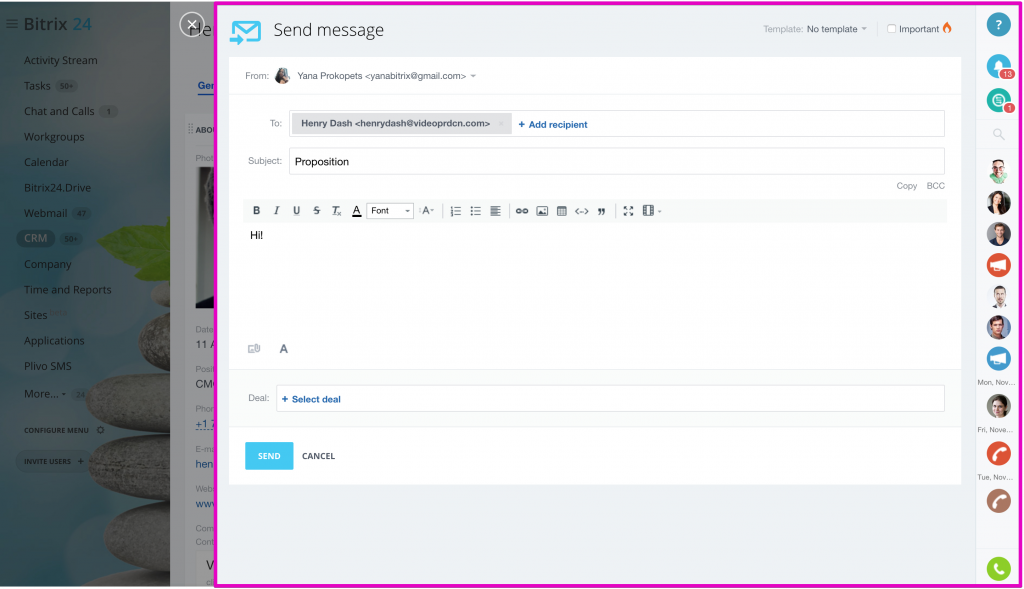 Task
Add
new task
: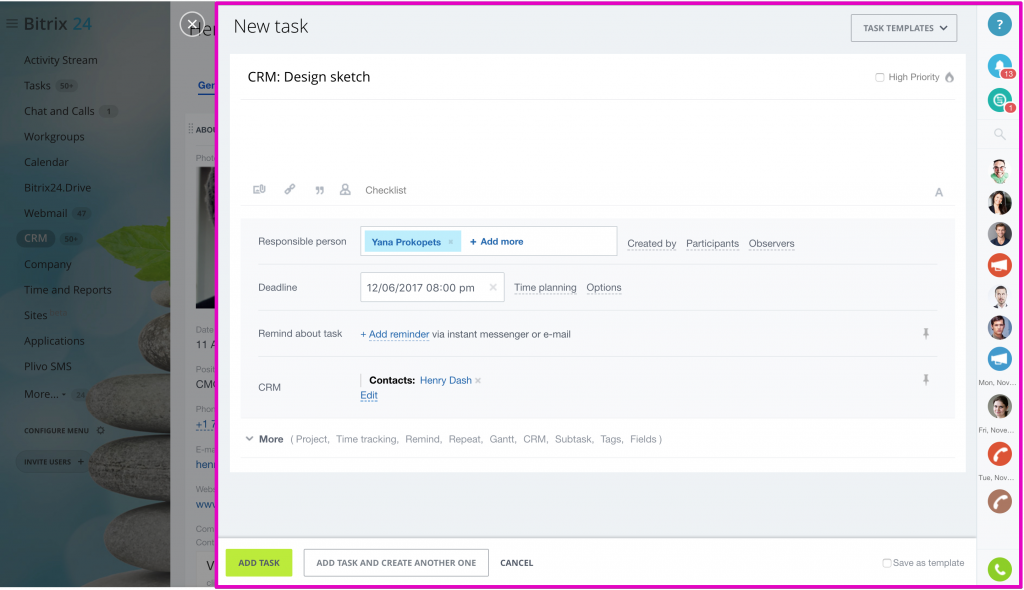 Meeting
Add new meeting. The event scheduler will advise vacant time if you already have anything planned for the desired period.