After you've added & saved new contact, you will see the following contact details page: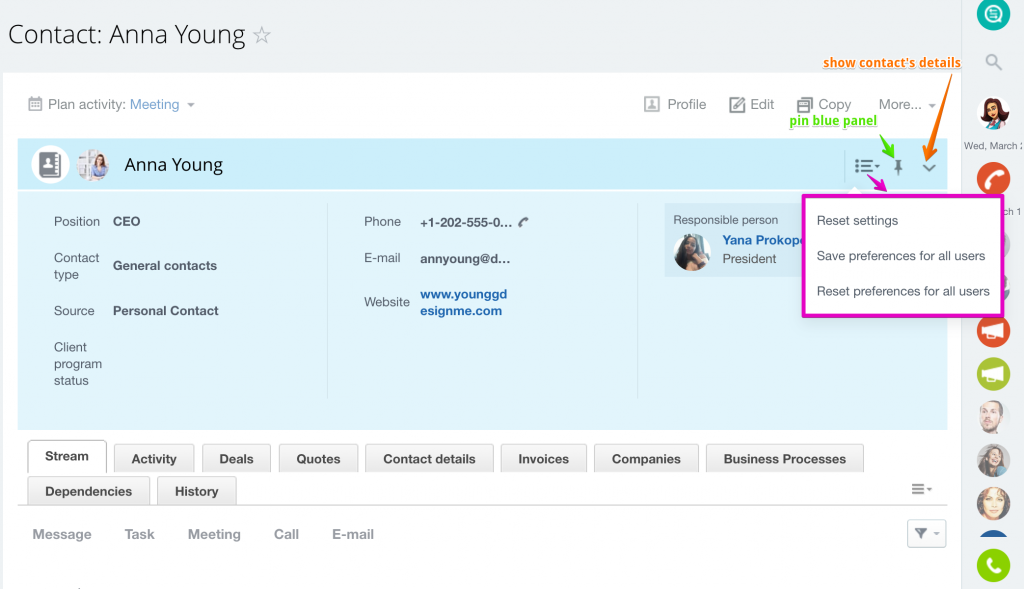 Show contacts details: option allows either to hide or show full contacts details page. When hidden the page will have "Stream - Activity - History, etc." tabs menu right after the top blue panel.
Pin blue panel: if you'd like to pin the top blue panel to the screen top - use this tab.
Preferences menu: with this menu you can:
- save configured contact form for all users
- reset contact form for all users (to the default view)
- reset settings (to the default view for you only).
Customize new contact form
1. Drag & drop fields
in the form to reorder them or move to the recycle bin on the right to hide them.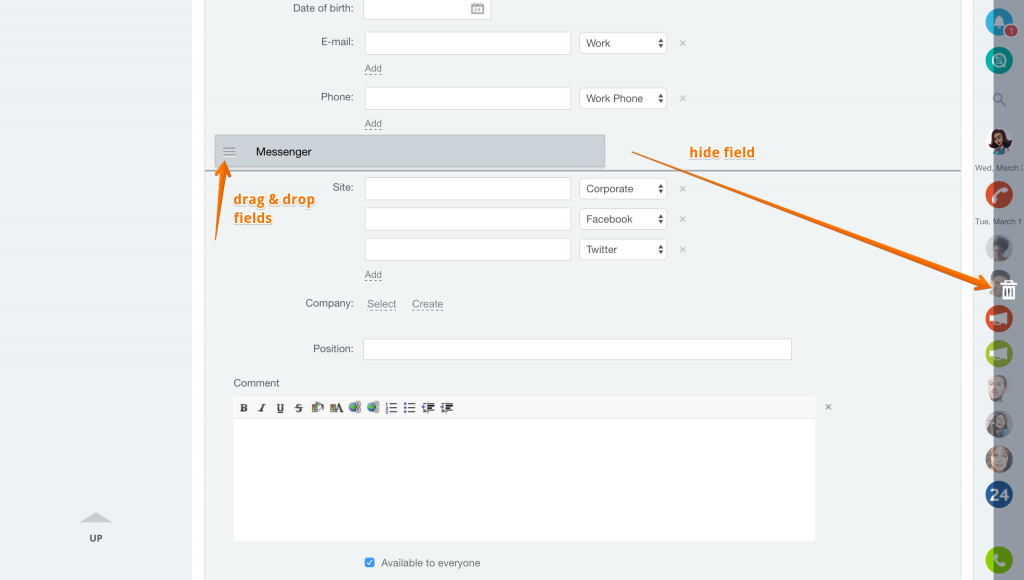 2. Edit field name or hide it
with the help of special icons appearing when you navigate to the particular field.

3. Use "Add field" tab to add new custom fields
of string, number, yes\no or date type. More custom fields type - e.g. list - can be added from CRM > Settings > Form & report settings >
Custom fields
> Contacts - add field. There you will be able to make custom field required or allow multiple choices.
4. Click "Show field"
to open all fields you have hidden, click on the field name & this filed will be added back to the form.
Contact Stream, Activities, Connected CRM Records, History & More
Below the contact details you will find extended contact options menu, consisting of the following sections:
Stream:
intuitively presents information about work that has been recently carried out on this contact in chronological order. This is also a place where sales team can handle discussions on the contact, upload & share files. For example, if you need to attach important documents to the contact (contract, resume, sketches, etc.) - you can do it via Stream messages.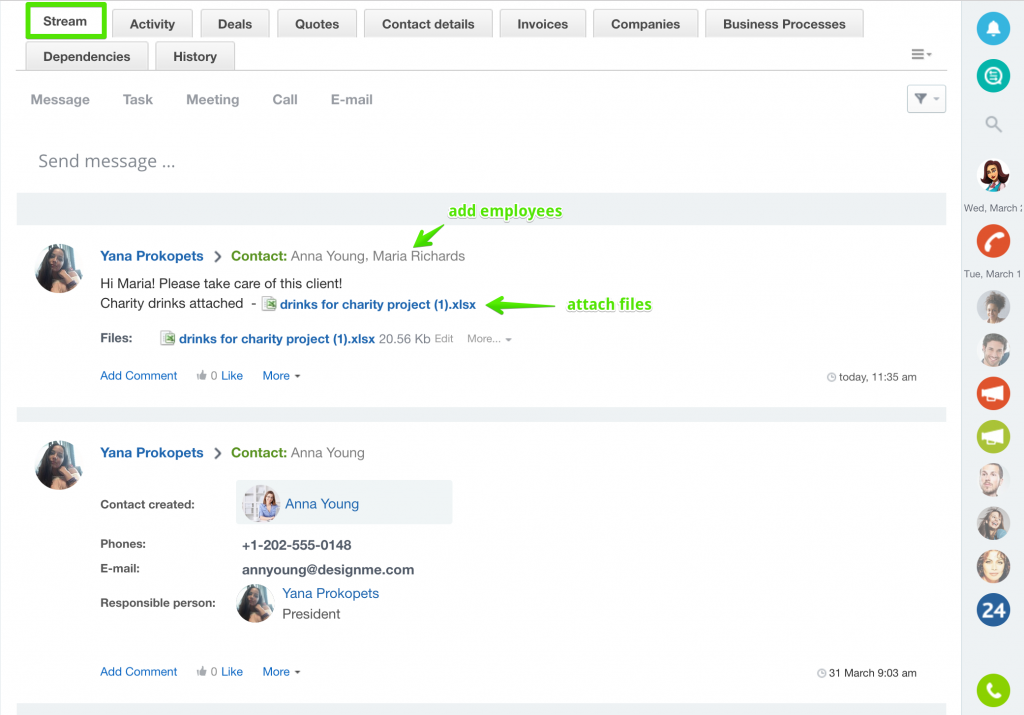 Activity:
single point where sales agents can add new & keep control of current activities. Here you can send emails, add incoming or outbound calls, plan meetings, set tasks, record client's visits or add details about past activities via "event" tab.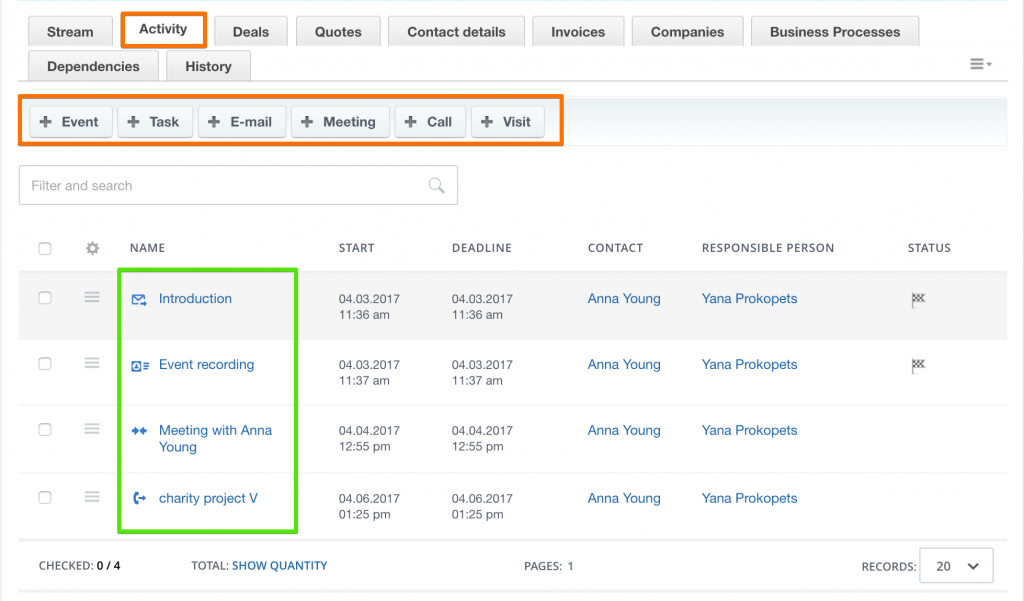 Deals, Quotes, Invoices, Companies:
under each of this sections you will find connected CRM records (e.g. connected company).

Run business processes:
design
business processes
for contacts.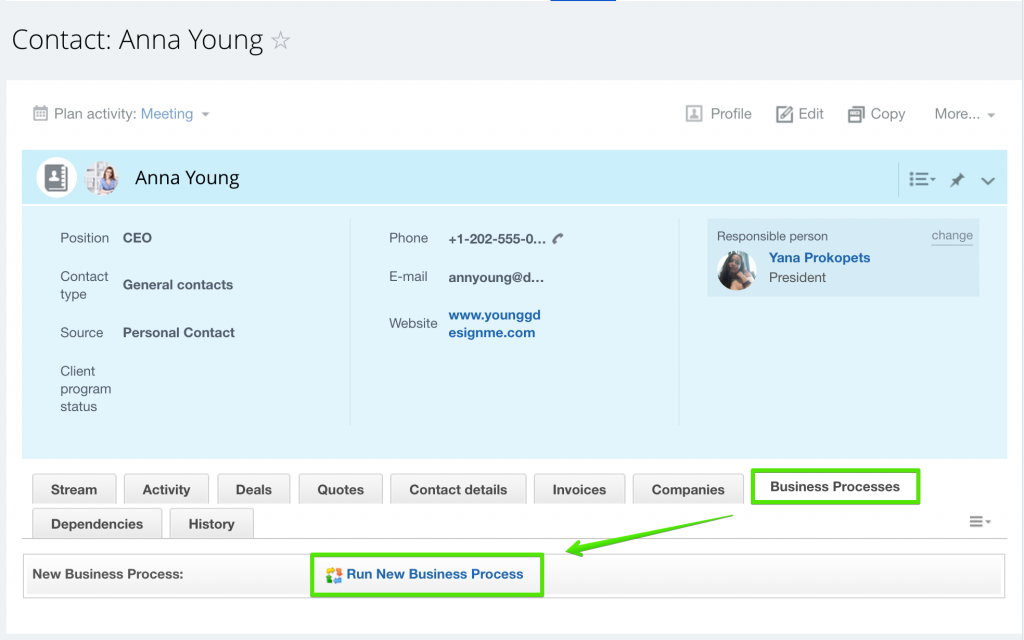 Important: business processes are available for Bitrix24 Standard or Professional plan subscribers only
History:
all activities performed on the contact are recorded here (including view & export).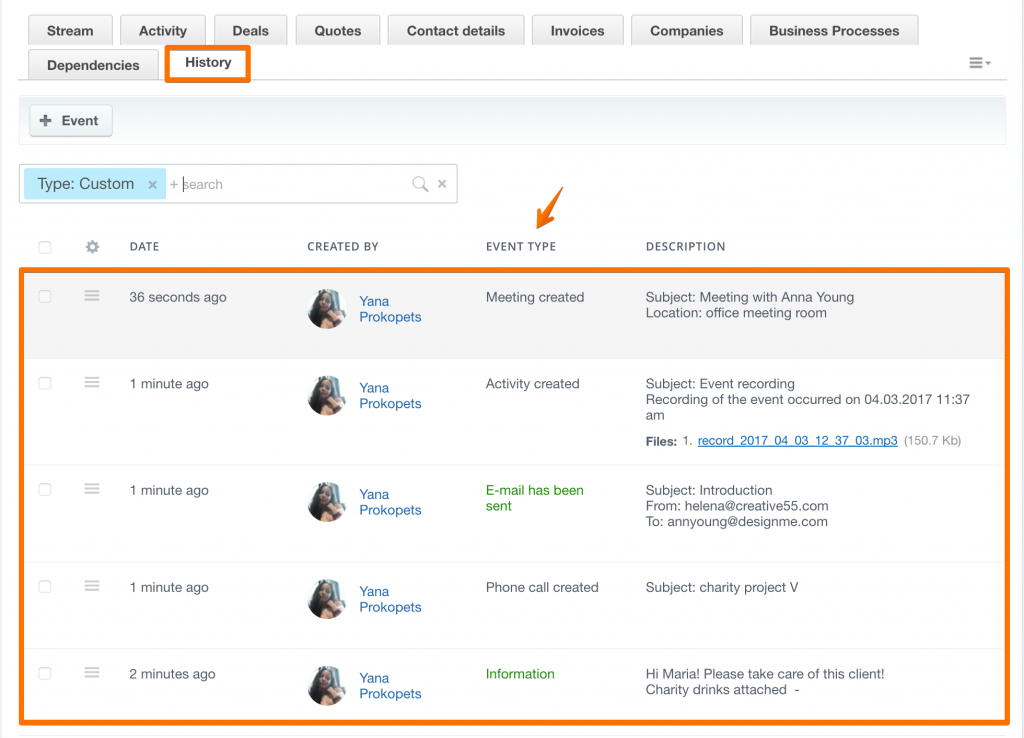 Important: CRM history is available for Bitrix24 Plus, Standard or Professional plan subscribers only