Bitrix24 users can upload files or create new ones from scratch inside Bitrix24. At the moment you can create new files inside Bitrix24 via
Google Docs, Office 365
or
MS Office Online
. You can create
Word, Spreadsheet
or
Presentation
.
You can upload files or create new files from several areas inside the account:
Activity Stream: create or upload files directly from new message form More > File
If you choose to create files in the cloud, e.g. via Google Docs, these files will be attached to the message or comment & will be automatically saved to Bitrix24.Drive > My Drive > Created Files.
Tasks: open task form, in the task description widget click on File option: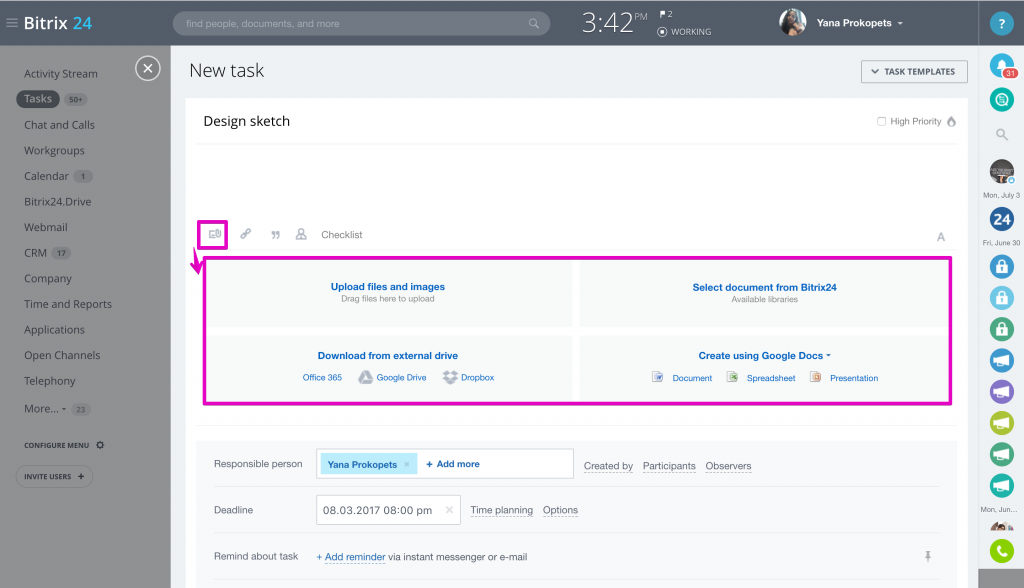 After the task is created you can also add files to the task comments.
Bitrix24.Drive: Upload & New Document options are located above the files list both in My Drive & Company Drive.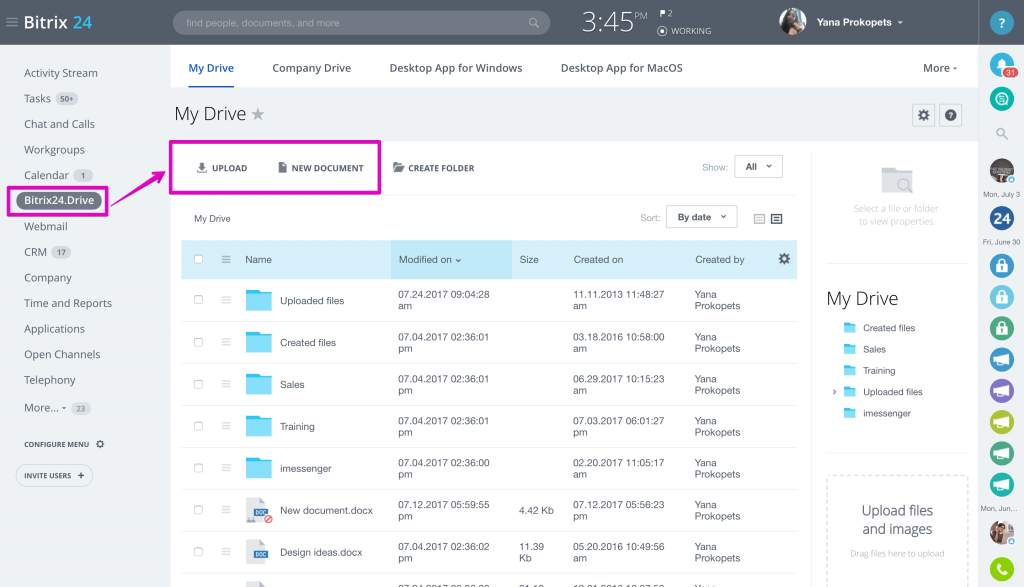 Workgroups: you can upload & create files inside Workgroup's Activity Stream, Tasks and Drive.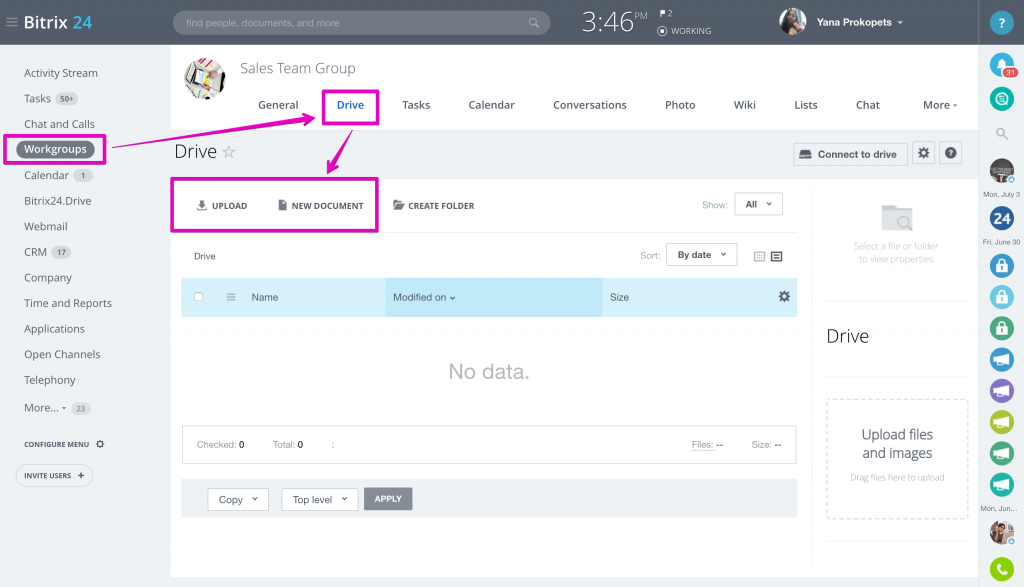 CRM: files can be uploaded or created for CRM records via Comments to them - for leads, contacts, companies, deals, quotes & invoices; or added via Tasks to them. You can also add files to CRM Activity Stream.