Create a quote to let your client know about the potential deal amount.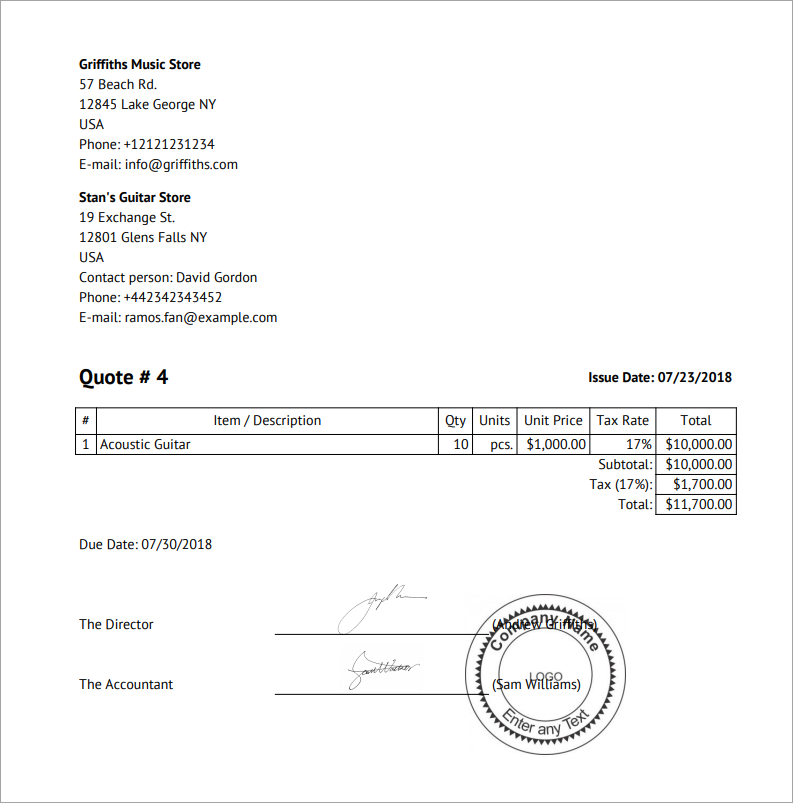 How to create a quote
You can create a quote using the same methods as for creating an invoice.
Read more about creating an invoice in the article - How to create an invoice.
How to fill a new quote form
A new quote form is divided into blocks:
Quote information

Here you need to add general information - name, status, payment deadline and responsible person.

Enabling

Available to everyone

option gives access to the quote for all users with

the same CRM role

as the responsible person has.

Client information

You need to specify a client in this block. You can select existing contact/company or create a new one.

After that, you can view brief information about the selected client.
Actions with the quote
So you have successfully created a new invoice. What's next?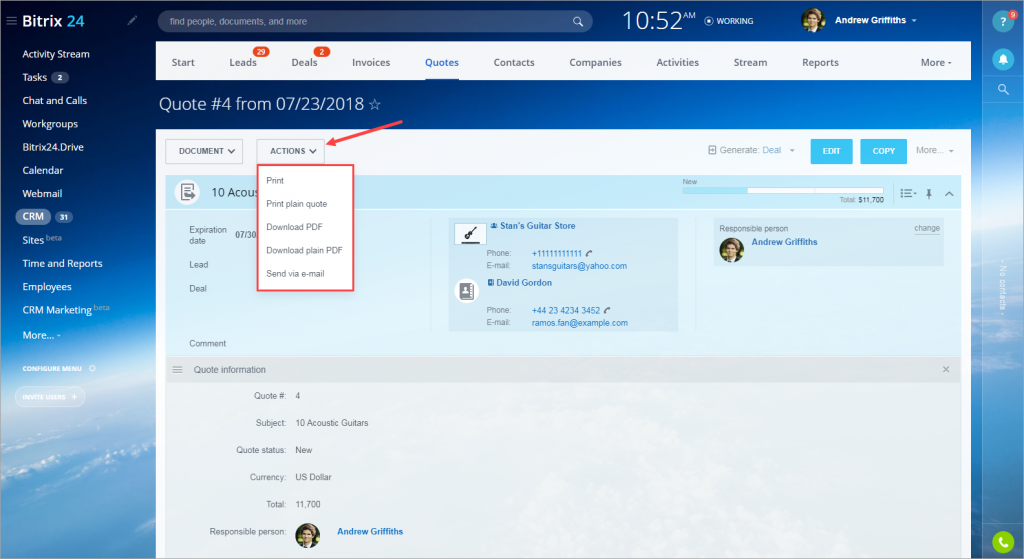 You can print the quote and send it to the client by mail
Print plain quote (without signatures and stamp)
Download the quote as PDF file
Download plain PDF file (without signatures and stamp)
Send the quote to the client by e-mail
Also, you can click the arrow next to "Edit" button to generate a deal or an invoice for this quote.
This option is available to Start+, CRM+, Standard and Professional plans subscribers only.
Select the desired option in the drop-down menu.