We've designed a new CRM element form for Bitrix24 CRM (deals, leads, contacts and companies). Now all Bitrix24 accounts use this form by default.
In this article, you'll learn about the main benefits of the new CRM element form.
View
Previous CRM element form was available only as a separate webpage.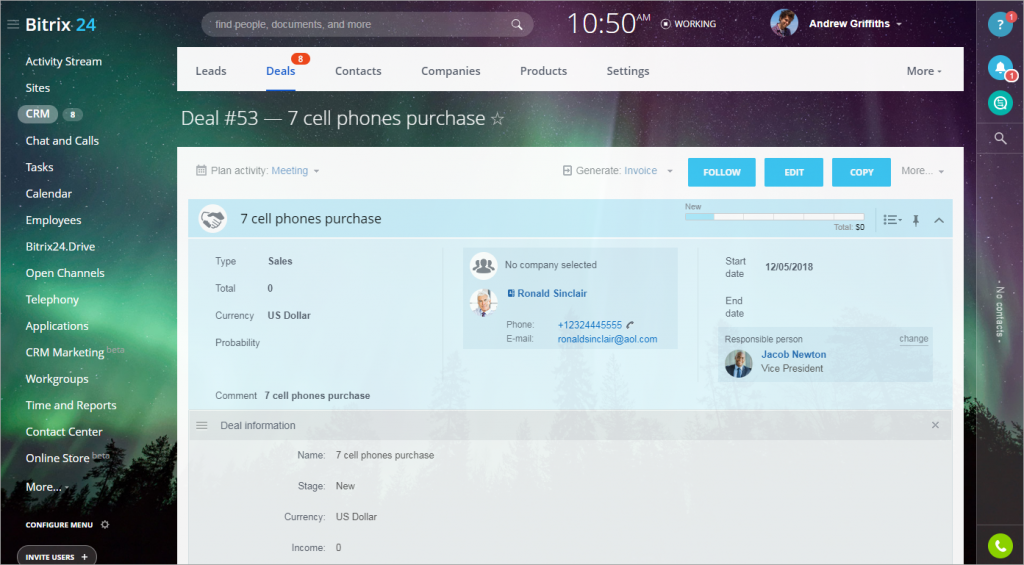 Now the CRM element form opens as a slider. It can be closed by clicking the Close button or clicking outside the CRM element form. When you close the CRM element form, you get to the list of the corresponding CRM elements.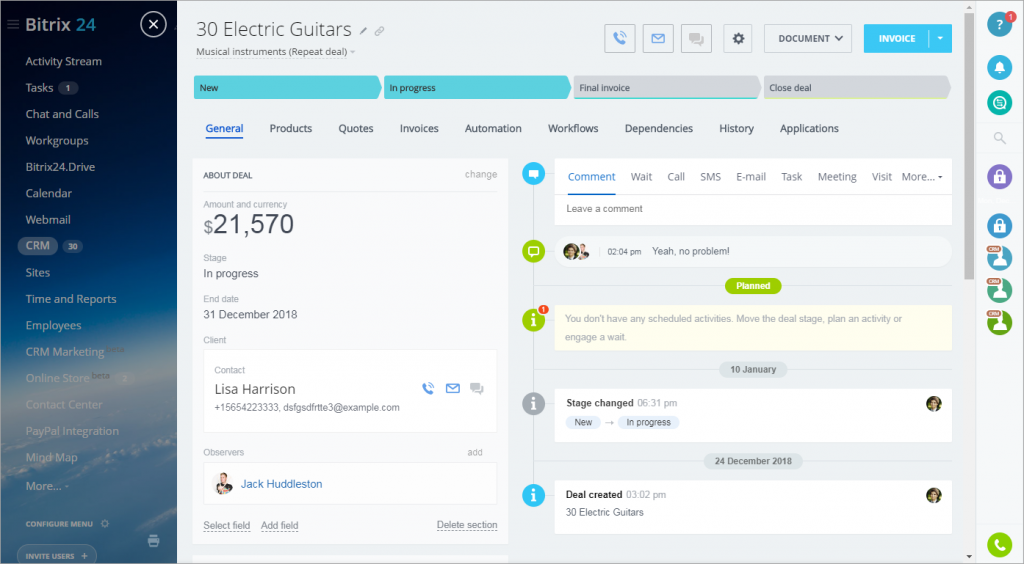 Stream, activities and comments
Stream and activities used to be on different tabs.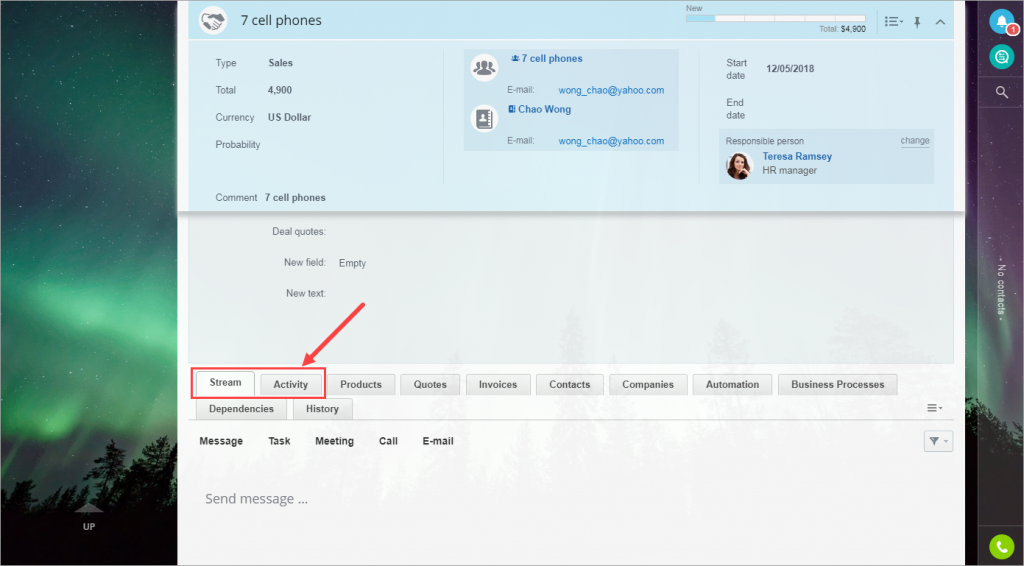 Now they are located at the same place on the right.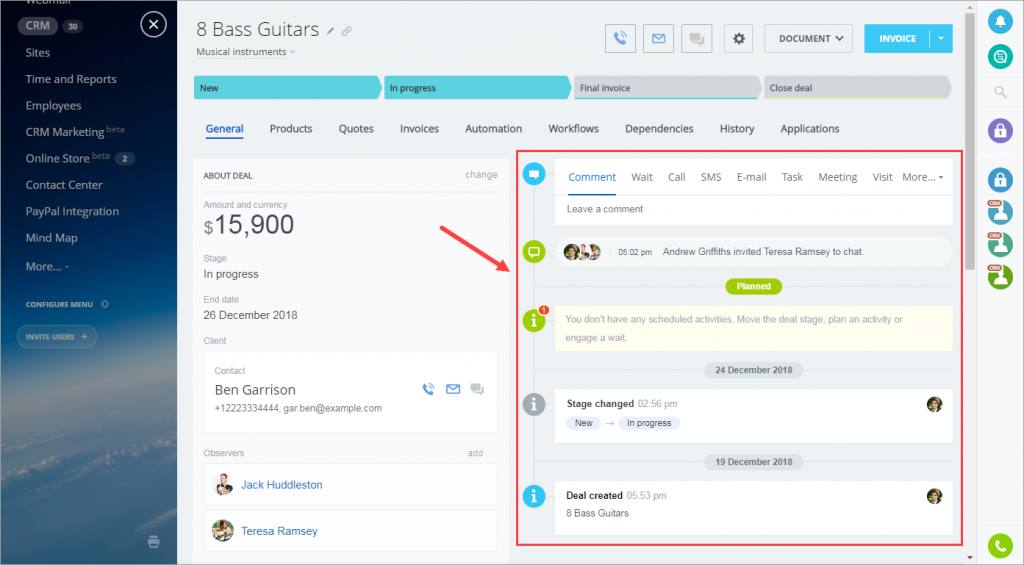 You can leave comments, plan new activities and even invite your colleagues to a special chat.
Edit and add fields
You could edit or add new information in Edit mode.
Now there is no need to do that. You click on the filed and enter new values!
Also, you can easily add new fields. Just click the Add field button.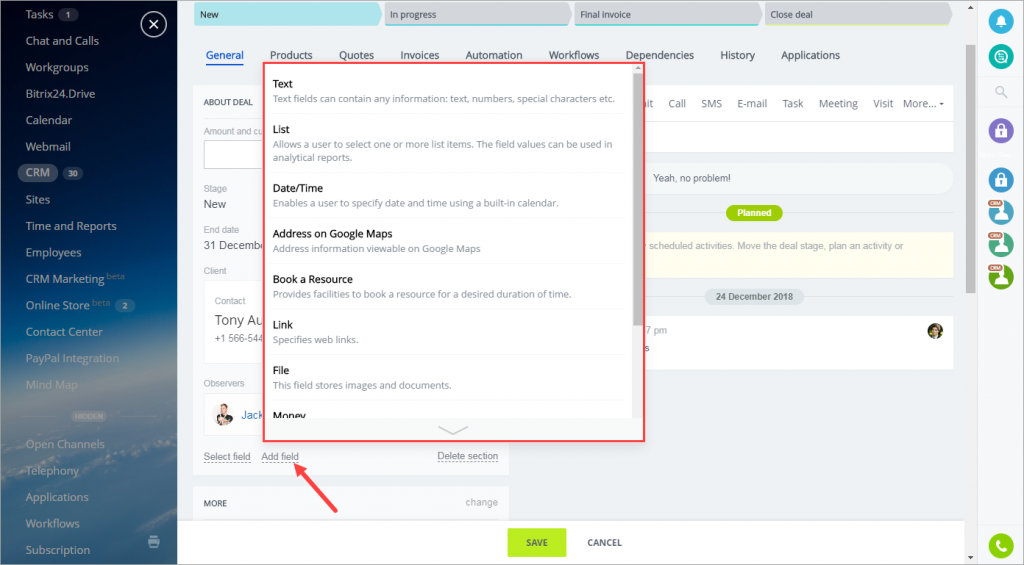 How to switch to the old form?
Click CRM > Settings > Other Settings > disable the Use slider in CRM records for viewing and editing option.