Bitrix24 counters are needed for users to remember about customers: make calls, send an email or an invoice.
We are constantly working on improving our product. This time we have changed the counters for you to know which customer you need to contact today.
How the counters have changed
CRM doesn't focus on the lack of activities in a lead or deal, but on the planned activities that should be done in the near future. So there is no longer a Without activities counter. But for those who still want to keep track of leads and deals without activities, there is a Without activities column in the Activities view.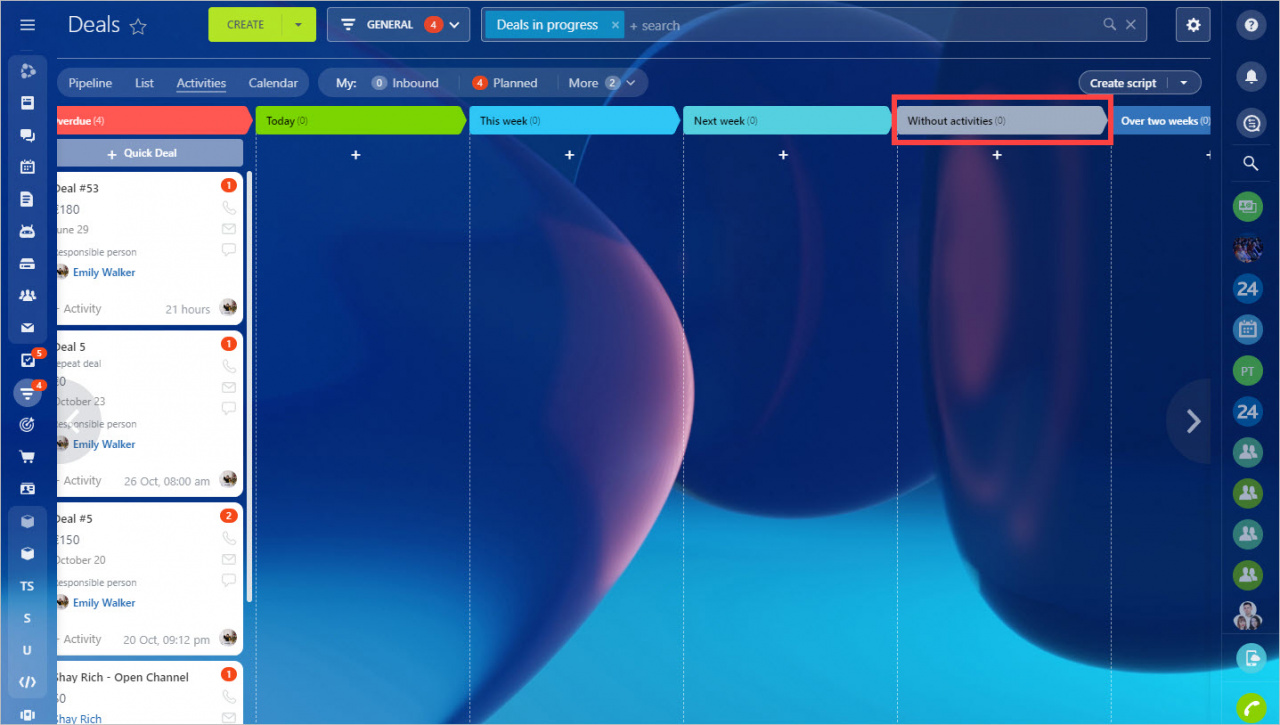 Now there are two types of counters: Inbound and Planned.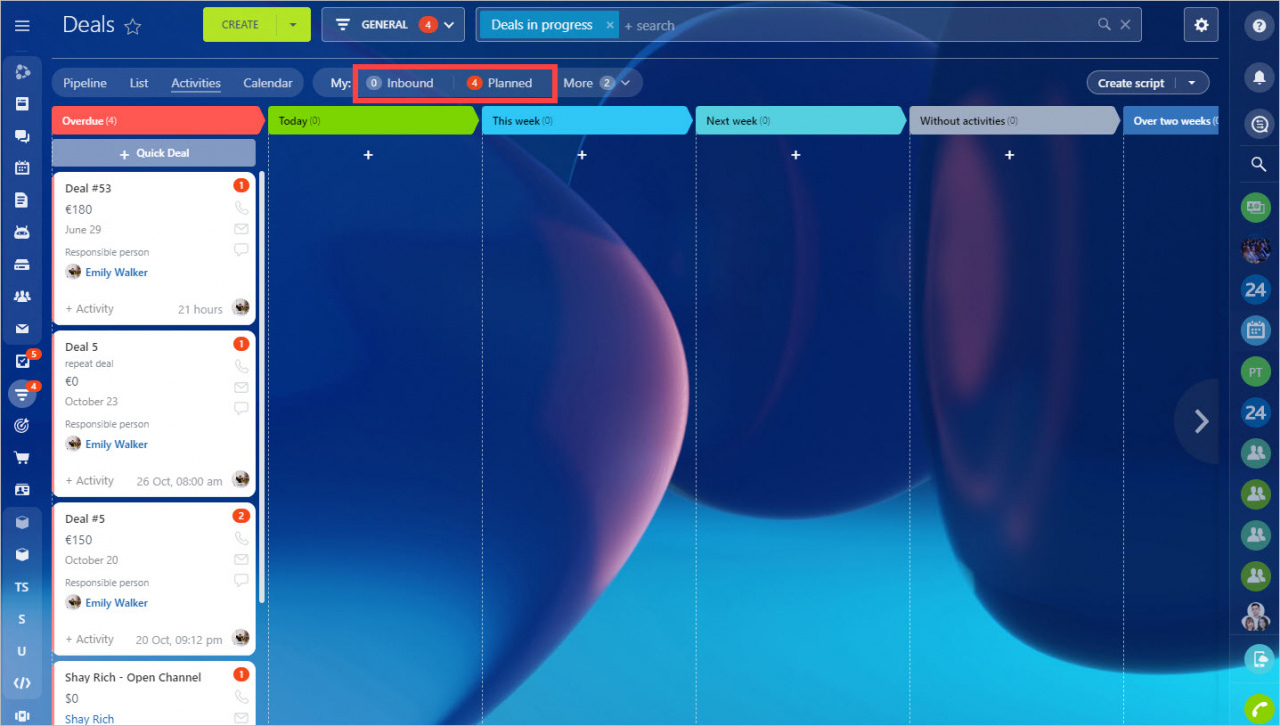 We have also changed the algorithm for counting activities in leads and deals. We count the responsible person for the CRM entity in the counters, not the responsible person for the activity.
We have added a new option - counters of other employees. To select one of the counters, click More.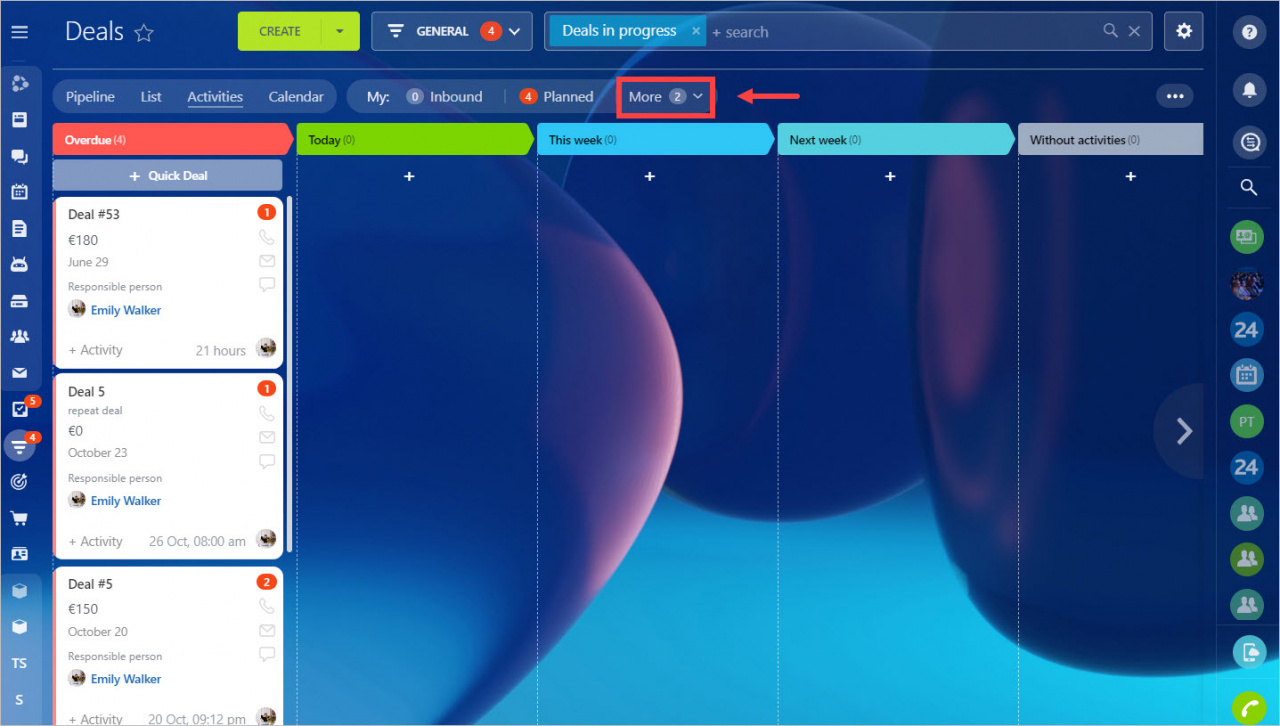 Counter work
Planned activities counter
CRM entities that are overdue, or that have a deadline for the activities today, go into the Planned counters category.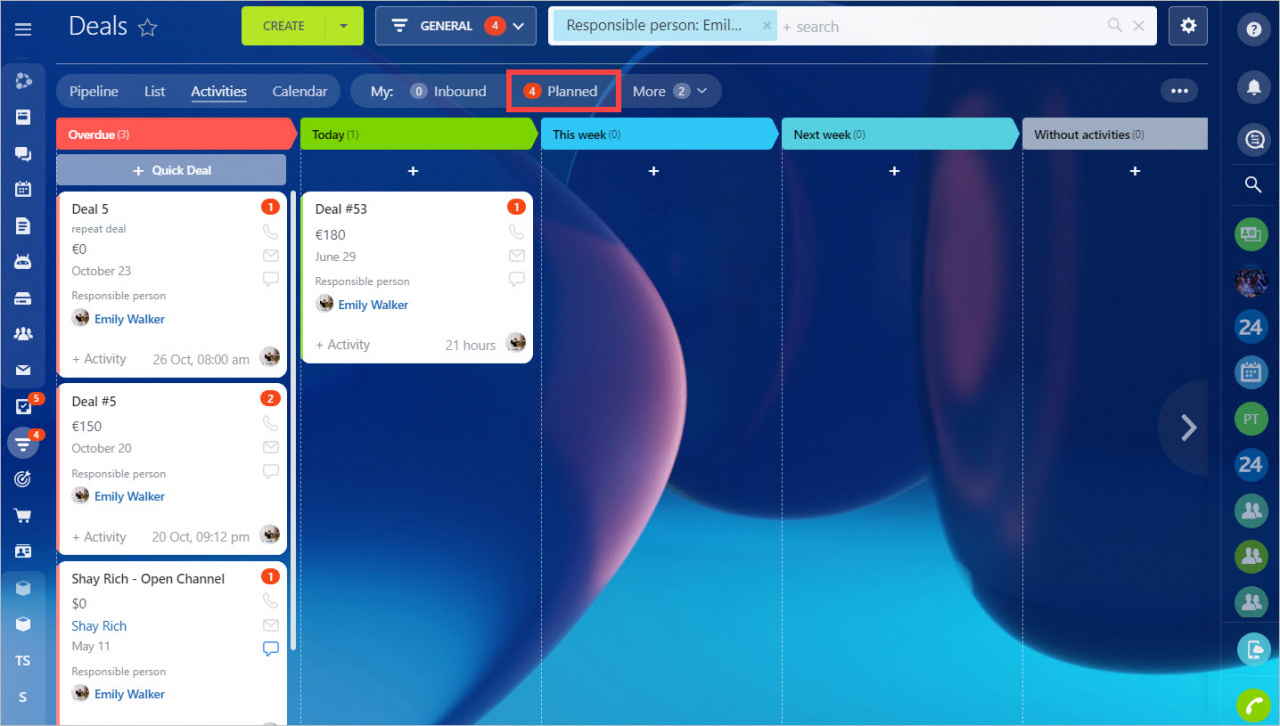 If the deadline has passed, the activity does not become overdue immediately. The counter will continue to glow red, but in the Activities view, the case will continue to be in the Today column until tomorrow (00:00).
Let's say you have an appointment with a customer for a test drive at 3:00 p.m. At 2:55 p.m. you meet the customer and go to test the car. You do your work at the time specified in the file, everything goes according to the plan. When you go back to the computer, your activity will not be considered overdue, as it would have been before. It will remain active, but with a red counter so you don't forget and have time to complete it.
Inbound counter
This counter is needed to show the user that there are unprocessed incoming activities. Such as an incoming or missed call, or a chat with a customer.
Other employees counters
This counter is available to users who have access to the CRM entities of other employees.
For example, you manage a sales department, and you need to know whether there are any unprocessed appeals from clients, how many activities your colleagues need to handle today, or how many activities they have already overdue. Thus, you are always aware of the amount of work in your department and can influence the speed of work and results.
Counter colors
Green — missed and incoming calls, messages, emails.


Red — planned activities: overdue and activities for today.
Counters are gray when there is no need in the user's attention right now.
Non-zero gray counter — activities in the leads/deals of other employees.
Gray zero counter with a dot — activities in the leads/deals, the deadline for which has not yet come.
Gray zero counter — leads/deals without activities.