To start with CRM web forms, go to CRM > CRM Forms & click Add New Form: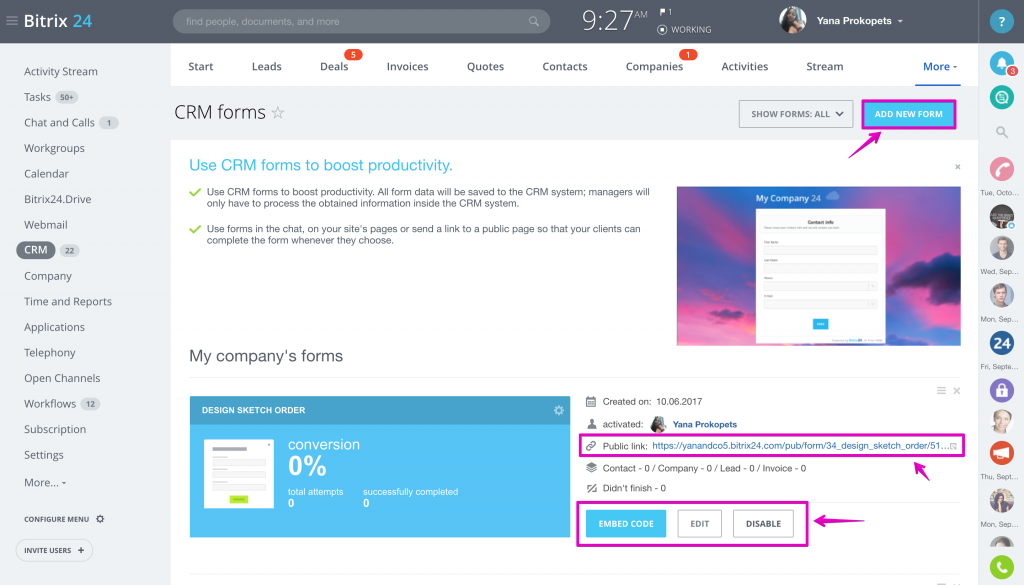 Each web form in the list has own quick actions tabs:
form public link
embed code
edit form
disable\enable form
How To Configure A New Form
Main form settings:
Name your form - the form name is an internal system name that your clients won't see.
Add form title & form description - conversely, this will be shown to your clients.
Add fields to the form: you can add lead, contact, company, deal, quote or invoice default & custom fields to the form with the help of right-side menu. Click "+" to unroll fields available for each CRM entity. If you need to add a new custom field to lead, contact, etc. please go to CRM > Settings > Form & Report Settings > Custom fields.
Add products (services) to your form - if you'd like your clients to choose products they are interested in or to be redirected to online payment page (Paypal), then add product list to your form. Don't forget to rename the product list - this name will be shown to your clients - e.g. "Choose product". Click on Settings icon next to product list field to configure: sel ect products to add them to the form. You can make this field required if needed.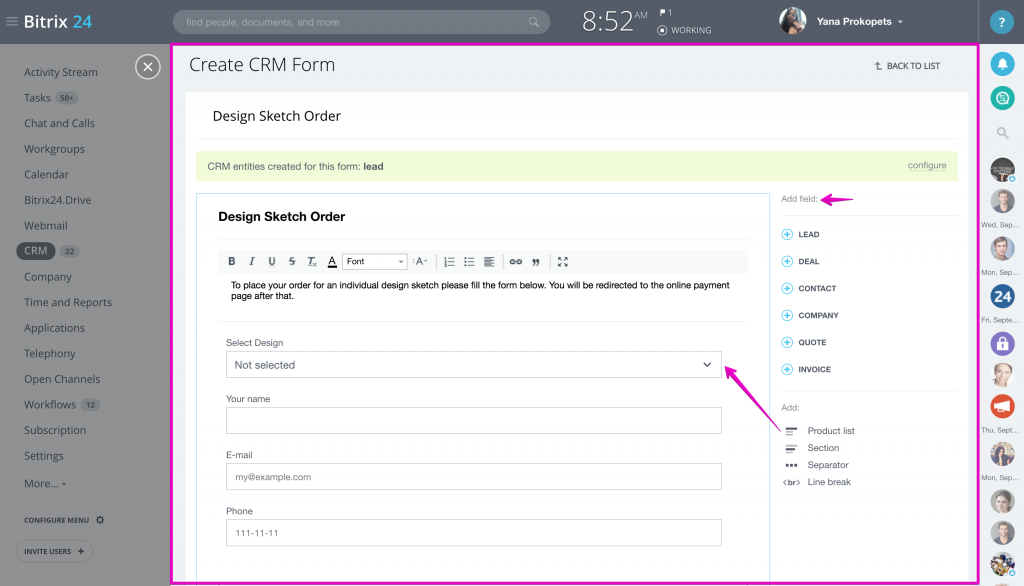 Form Design
Check form design tools such as sections, separators, line breaks, background & text colors. The Send tab can be renamed as well.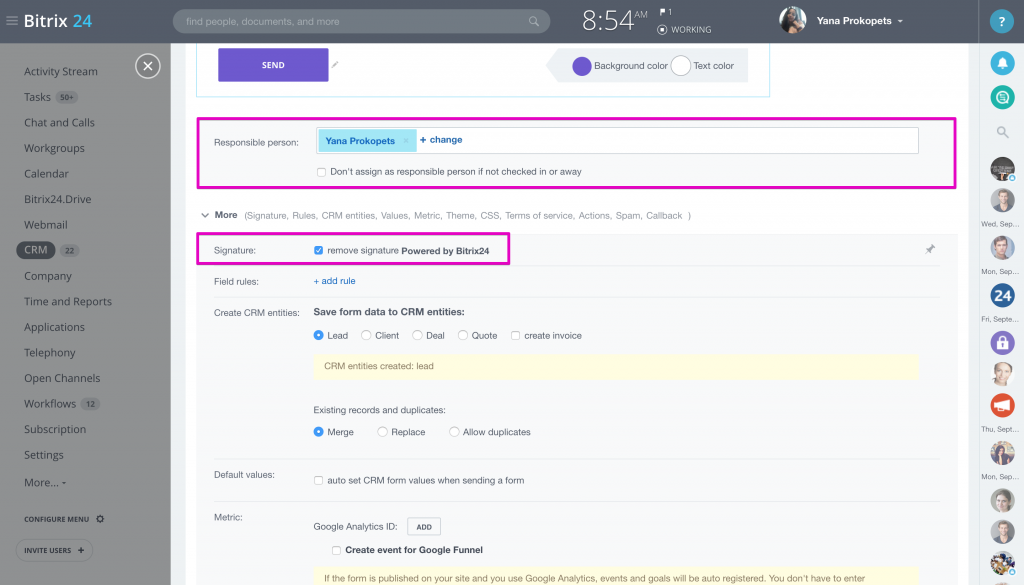 Form theme & custom background image can be configured under "More" options. You can disable Powered By Bitrix24 signature here as well (for commercial plan subscribers only).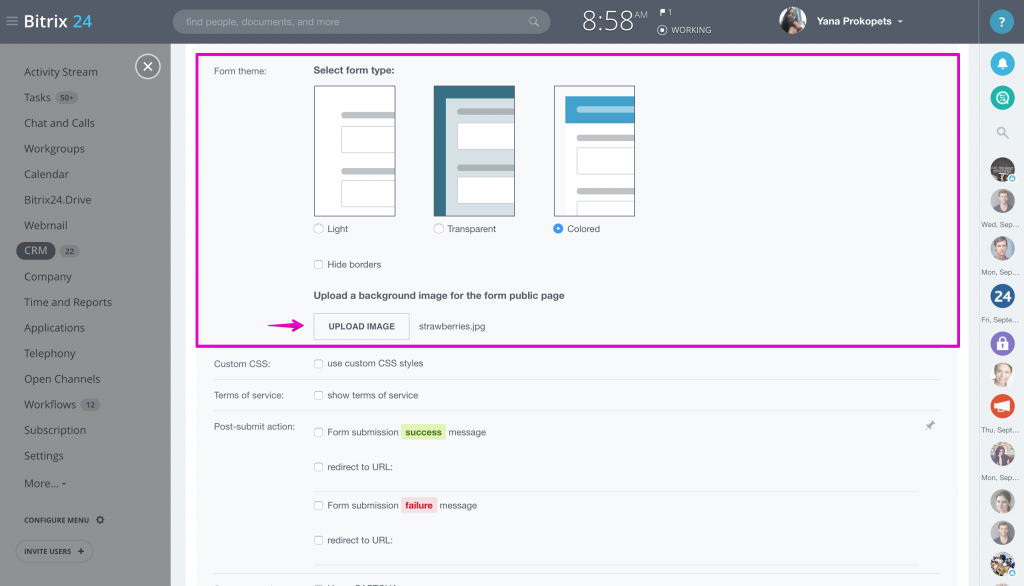 You can use custom CSS styles as well.
Configure CRM entities that will be created after the form is filled
One of the most important settings blocks for your web forms is below: here you can choose what type of CRM record will be created from the filled web form - lead, client, deal or quote. Online web form payment option is configured in this block too - turn on
Create Invoice
option.
If you choose to create lead & an invoice - an invoice configuration menu will show up. If you'd like to connect your Paypal account & receive payment from your clients via this fr om, activate Forward to payment page after this form is completed option. Paypal can be configured under Settings > Payment options > Payment system > Paypal.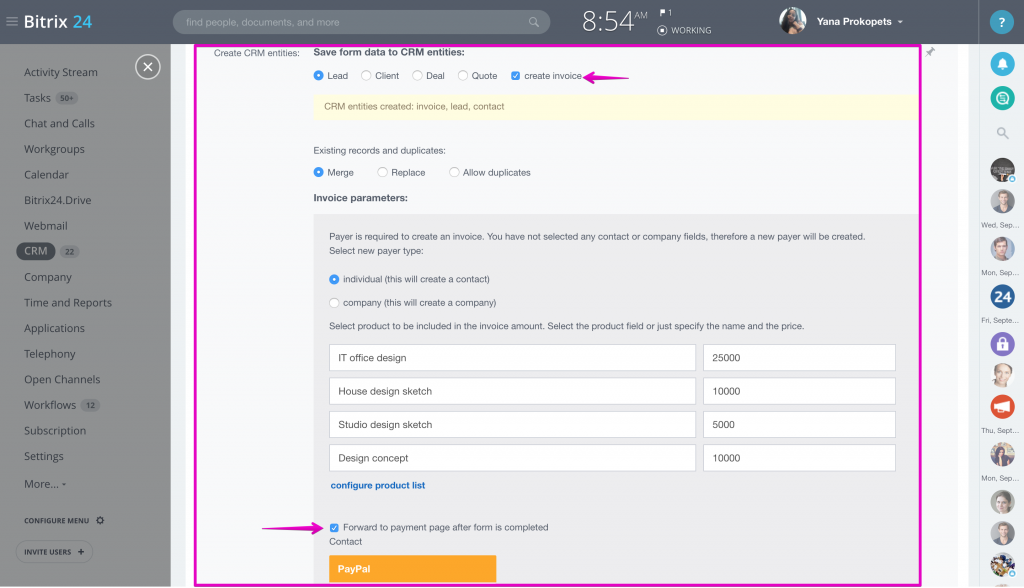 Add Rules
Configure
Field Rules:
you can create one or several rules for your form's fields. For example, if your client chooses particular product he\she can be complimented with another product. Another example, if client chooses particular product he\she is shown additional field to fill. Rules can be used either to show or hide additional form fields.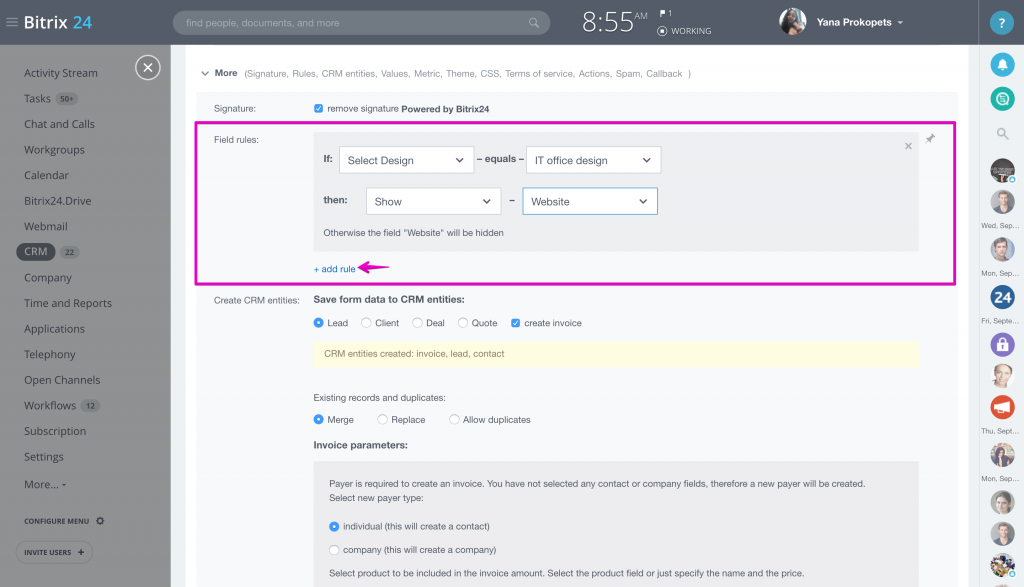 Spam Protection
Enable Spam Protection option which ads reCAPTCHA to the form.


When the form is ready you need to save it & activate on the web forms page. Use public link to share the form with your clients.
Below you'll find an example of web form public link: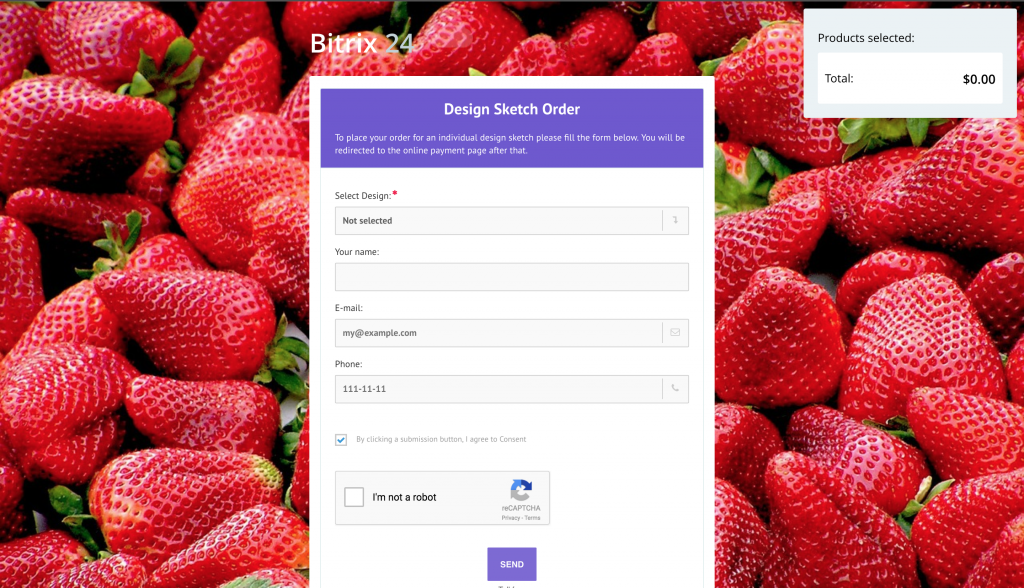 You client can fill in such form quickly & click Send: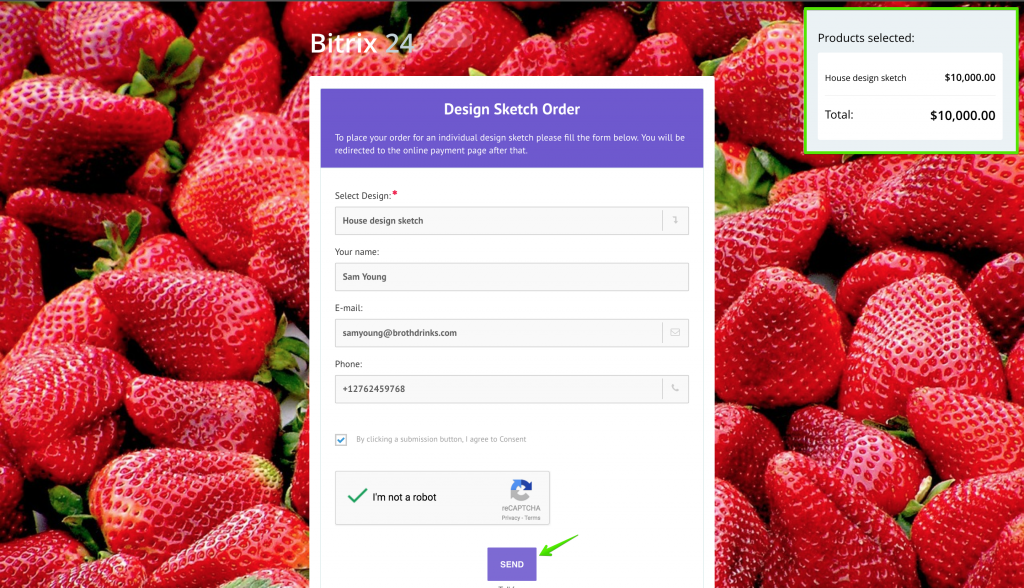 If you have Create Invoice option configured with PayPal, your client will see the invoice with PayPal tab: