CRM form is a tool for receiving information from customers. Usually it is a questionnaire, in which a potential client can enter contact information, order a product or sign up for a service. The form can be placed on a landing page or in an online store.
How to create a CRM form?
Go to the CRM section - CRM Forms and click Add.
Choose a scenario for working with the form. We will consider Custom preferences scenario, because all possible form settings are available there.
After selecting a scenario, the settings page will open with a form on the right side.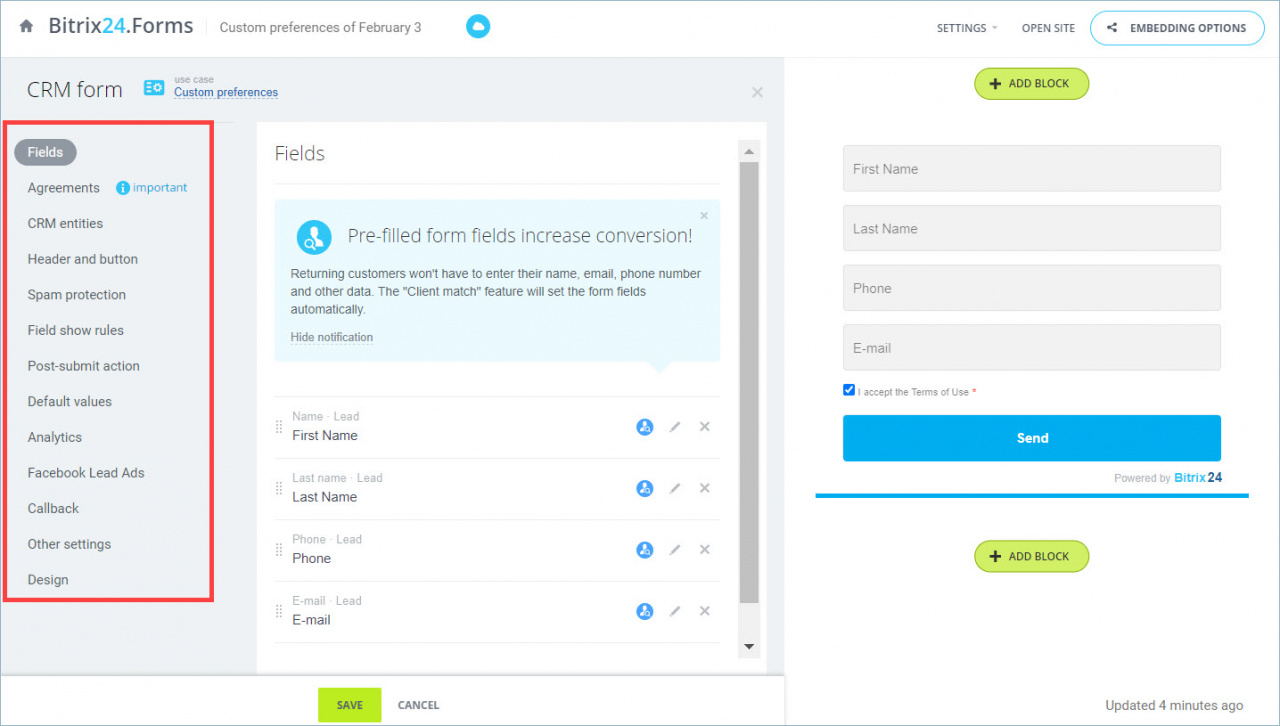 There are the following settings in the form: