Several new features have appeared in Bitrix24, which will make working with CRM more convenient.
Sales funnels and tunnels
Now you can choose whether the automation rule will copy or move the deal.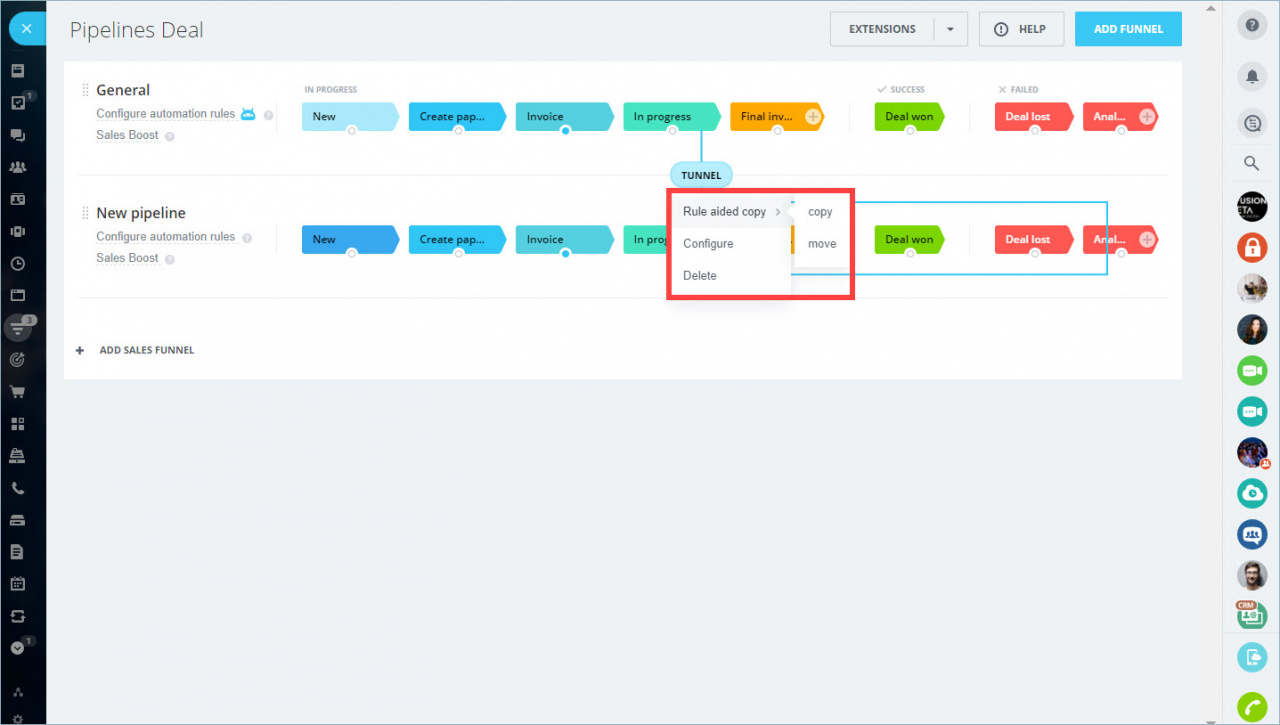 System fields
We've added the ability to choose whether system fields should be required. For example, Name or Email in contacts, Name or Type in companies. This change will allow you to configure CRM flexibly according to your tasks.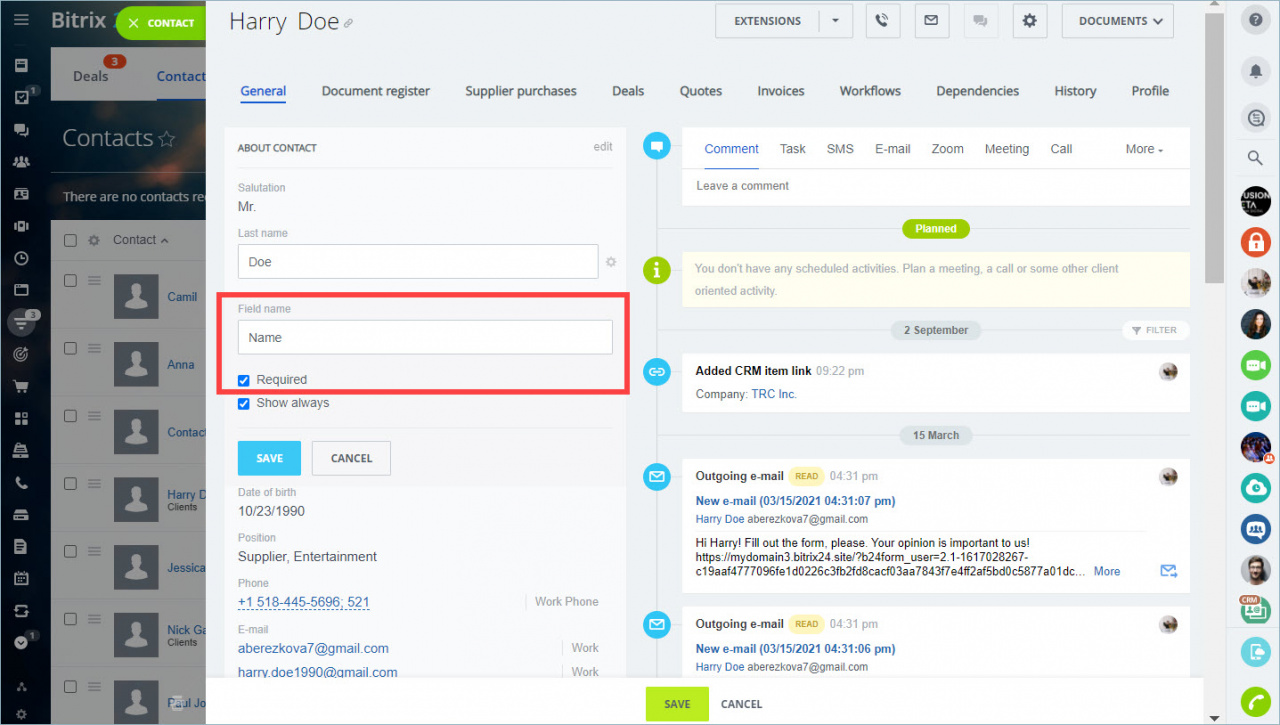 Search companies by details
Now you can find the company not only by name, but also by details in the deal and contact forms, as well as in the header of the site.
In a deal or a contact form, open the Client field and start entering any details.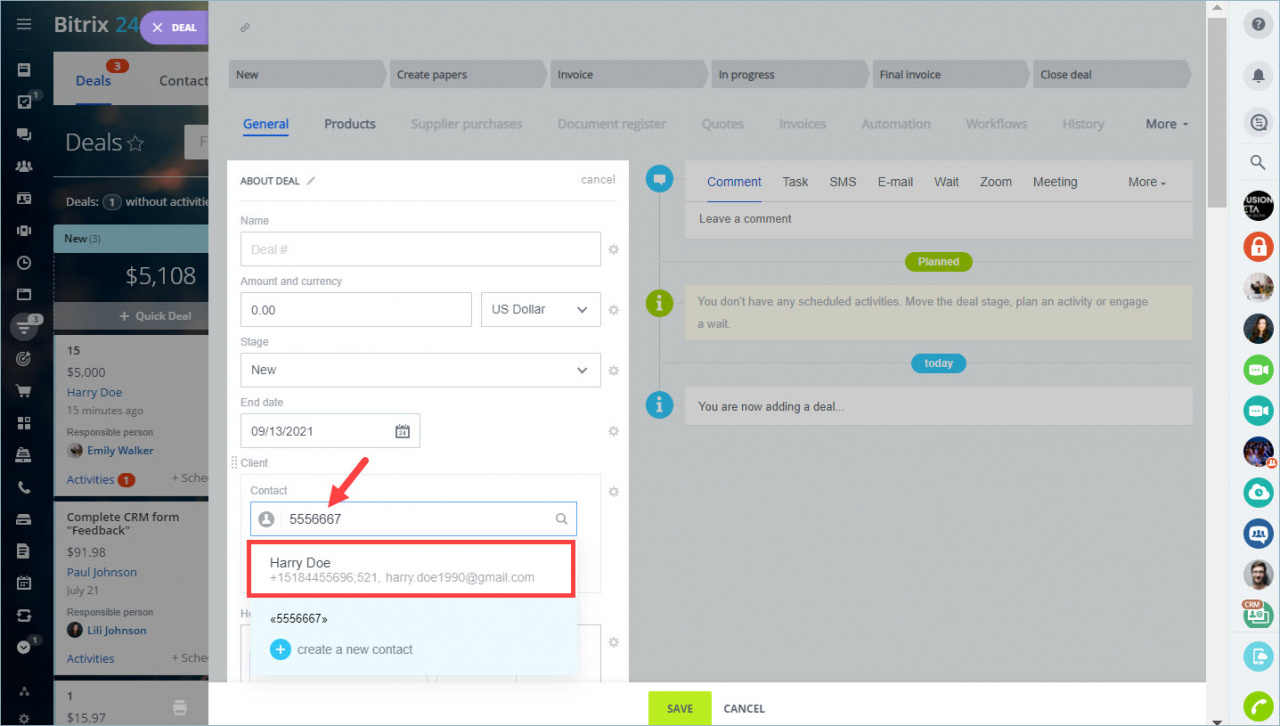 Searching through the header works in the same way.