If you have an Inventory management enabled, you can set up access permissions to its sections and access to Inventory management documents. Determine which documents your employees will work with.
If you have Inventory management disabled, the access permission settings will be hidden.
Configure access permissions
Go to the Inventory management section – Settings – Access permissions.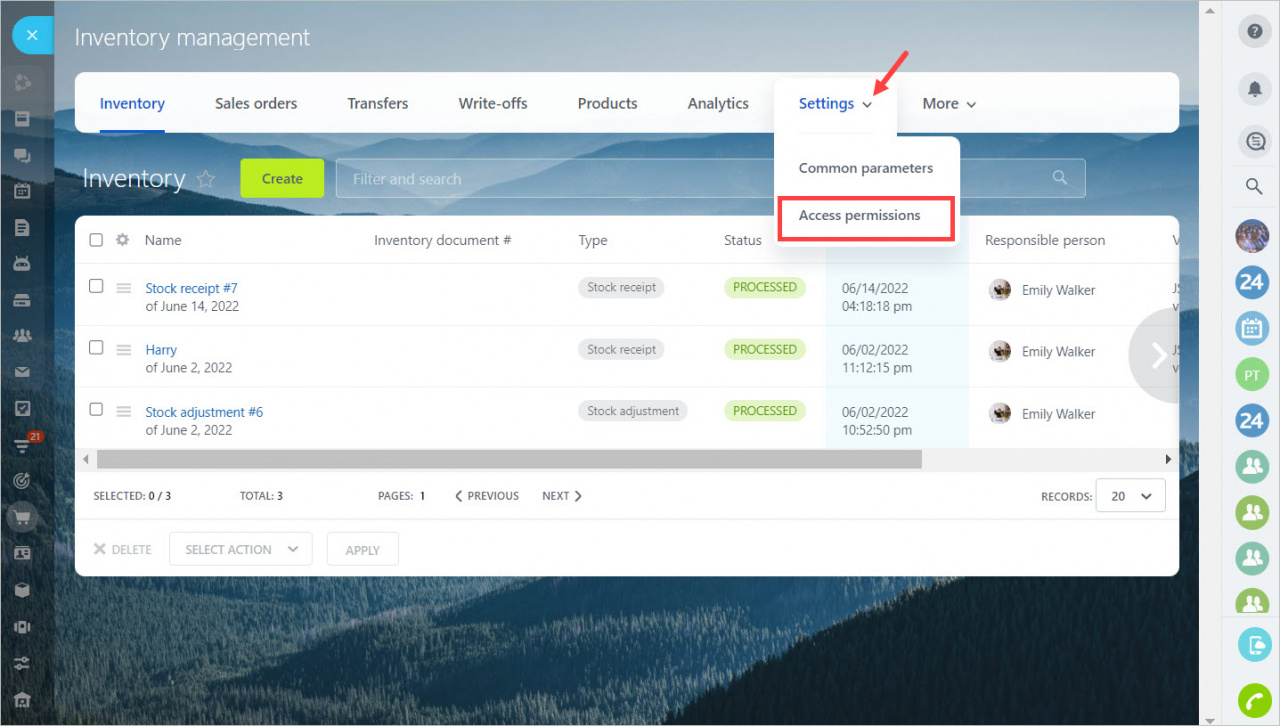 By default, there are three roles: Online store administrator, Online store staff and Warehouse clerk.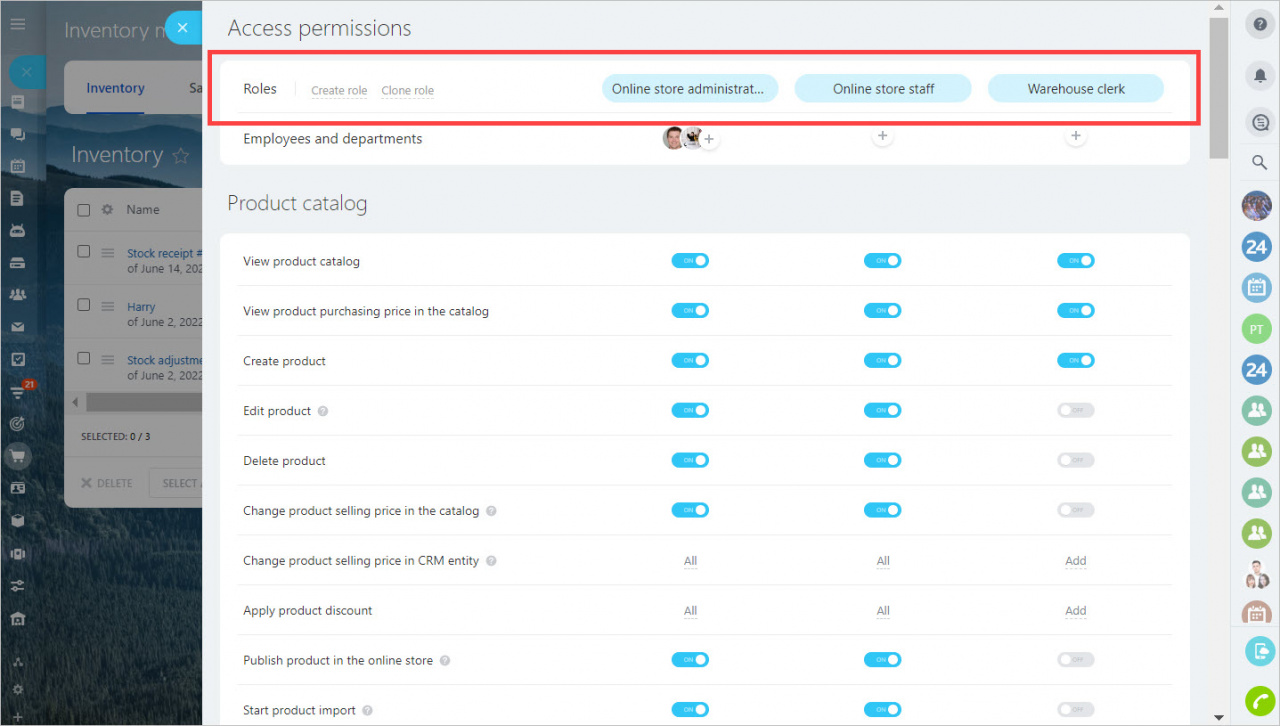 Online store administrator – this role includes more access permissions than the roles of the online store staff and the warehouse clerk. The employee can Cancel processing, configure the product catalogue, change prices and so on.


Online store staff – this role is for employees working in CRM with clients and orders.


Warehouse clerk – this role is intended for warehouse employees. These employees do not work with CRM and may not have access permissions to other sections except for the Inventory management.
If you have already set up an online store or CRM in your account, you may have the following roles: Administrator and Online Store Administrator. These roles are the same, you can customize them to your tasks or remove the extra one.
You can use pre-configured roles and edit them or add new ones.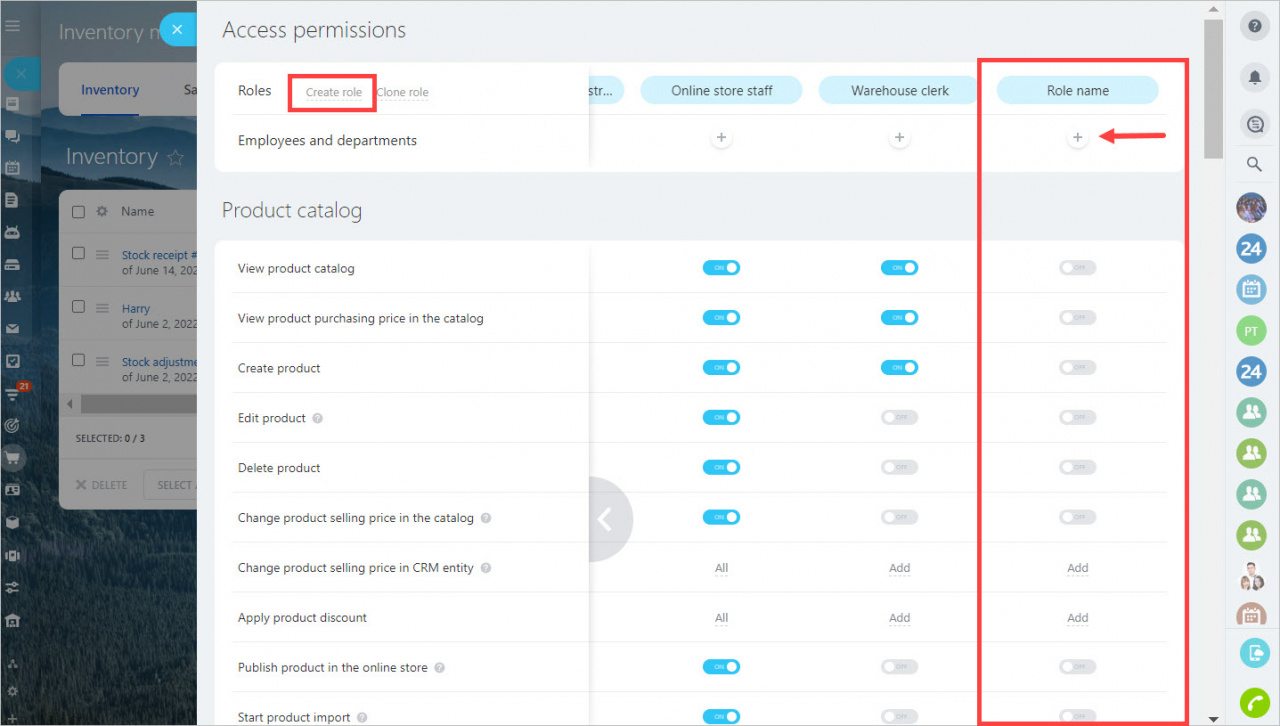 Note! It is not possible to work with the Inventory management without the product catalog. Make sure that employees have the access permissions to view the catalog and other necessary rights to work with the products.
What access permissions can be configured to work with Inventory management
With the access permissions, you can manage access to warehouses, documents and reserved products.
Inventory management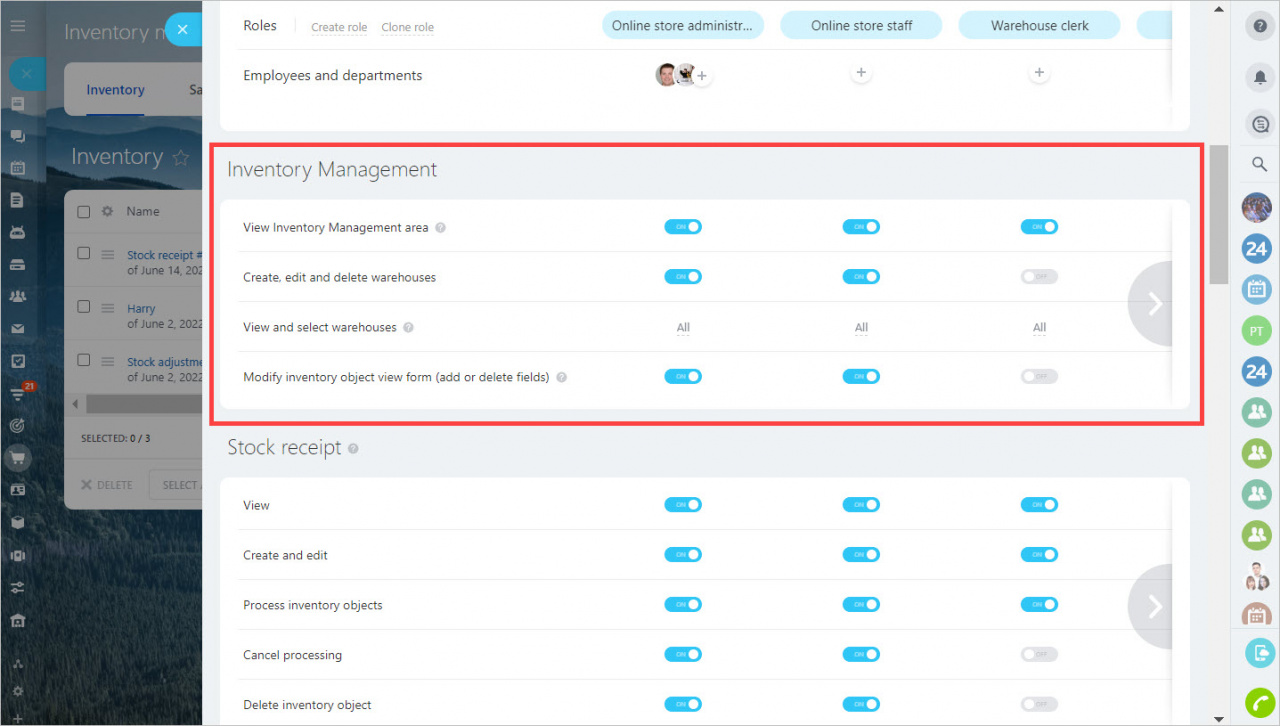 View Inventory Management area

An employee will be able to enter a section where he/she will see a list of those documents to which he/she has access. Access permissions to all types of documents are set up separately.



Create, edit and delete warehouses

The access permission allows you to create a warehouse and edit its parameters. An employee can create the warehouse when working with the document as well as in a separate section.



View and select warehouses

The employee will be able to view the amount of products in stock and choose a warehouse when filling out documents, receiving or writing off products.



Modify inventory object view form (add or delete fields)

The employee will be able to change, add and delete any fields in the form, as well as apply changes to all employees.
Inventory management documents
With the access permissions you can control the following documents: stock receipt, stock adjustment, stock transfer, product sale and write-off.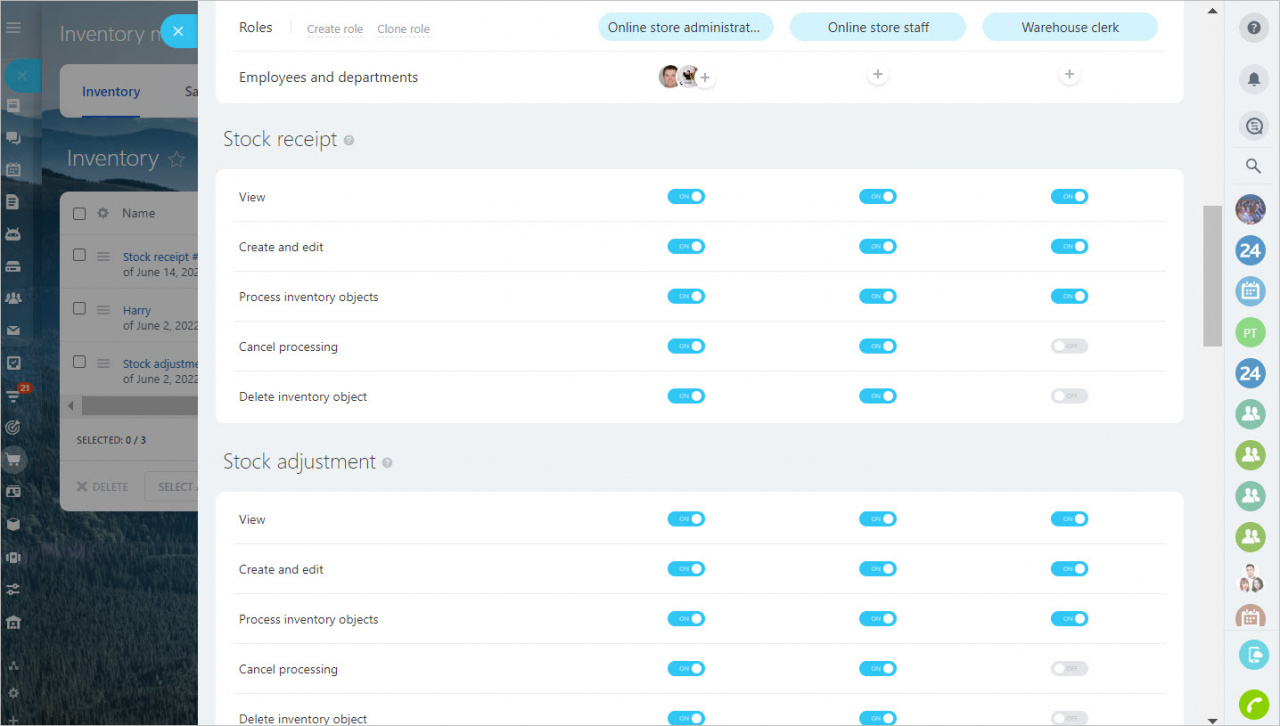 Read more information in the articles:
Reserve product
An employee will be able to reserve the product for the customer inside the deal form, as well as set the period and other reservation parameters for everyone who works with warehouses.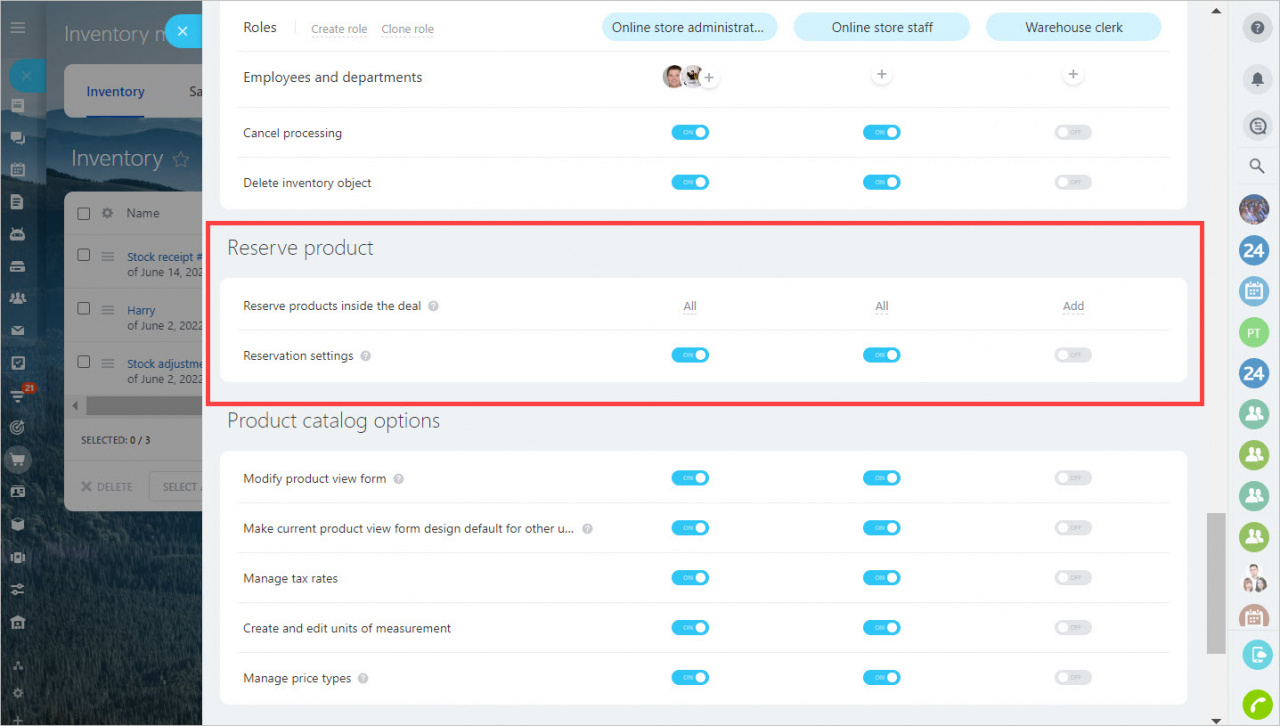 Settings
In this section, you can configure access permissions to settings of employee access permissions and different sections.