Artificial Intelligence
helps companies cope with a number of routine tasks.
We have added the ability to generate images. Now you do not have to waste time looking for them and worrying about the copyright.
Make sure that this option is available on your Bitrix24 plan. You can find information about your plan on the
pricing page
.
How to generate images
Go to the Sites and stores section, open the Sites tab and click the Create button.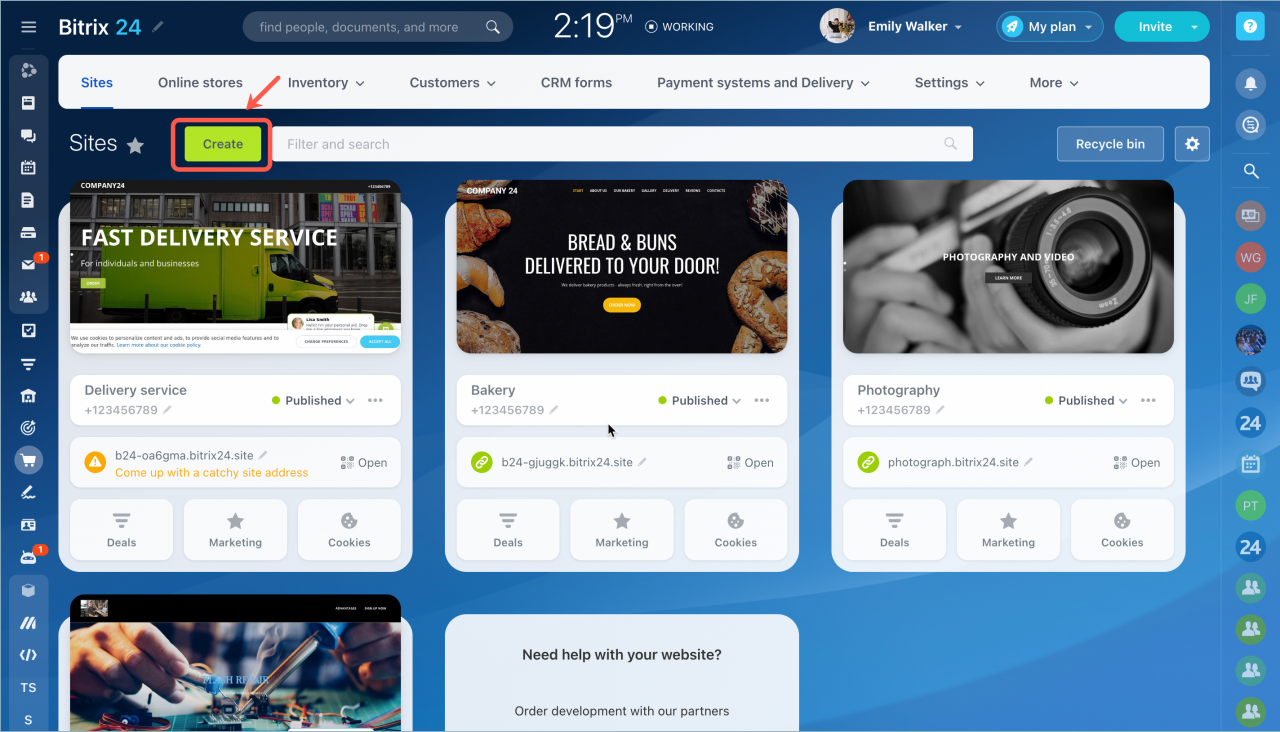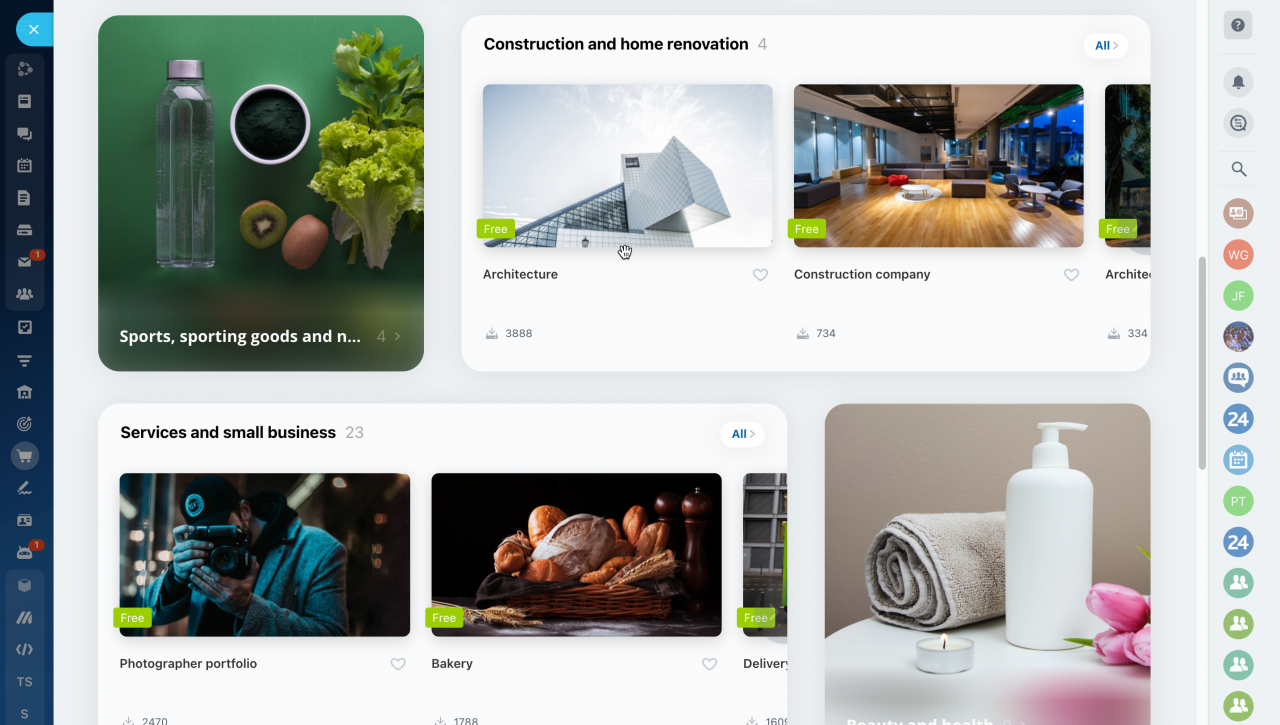 Select a template and save it. Choose the image you want to change. Then click the Edit button.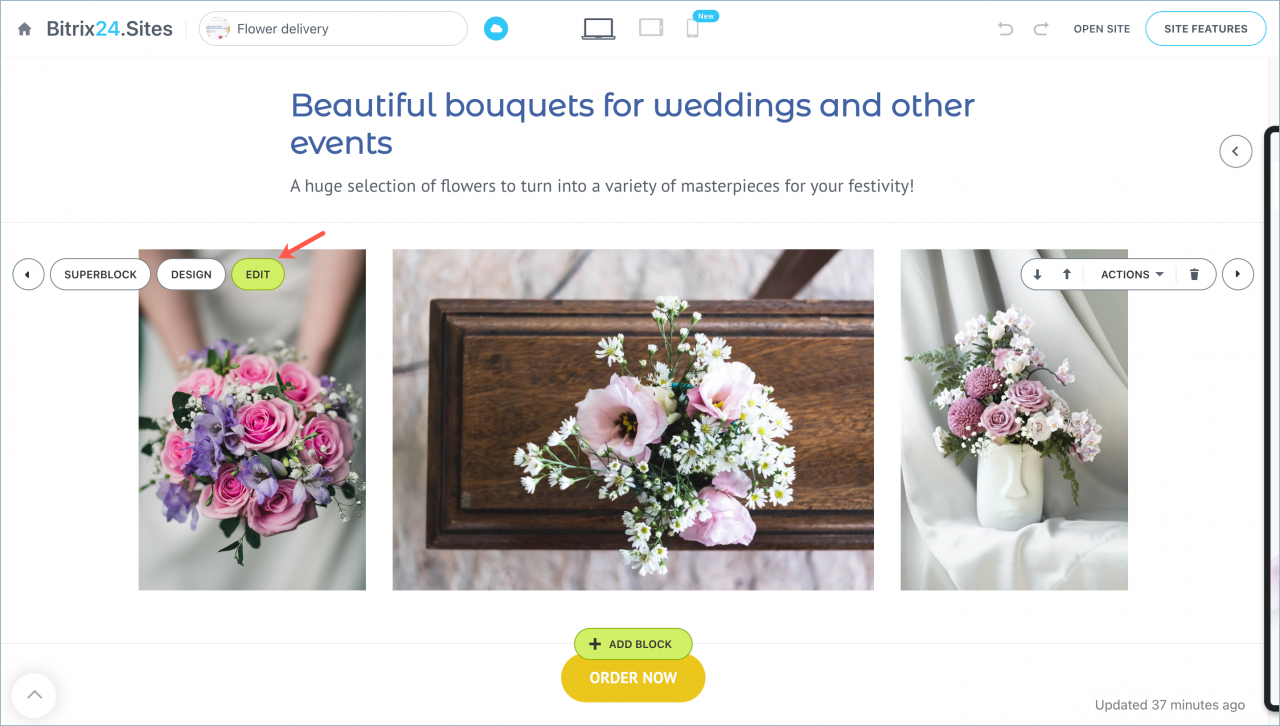 Click the Create button to generate an image.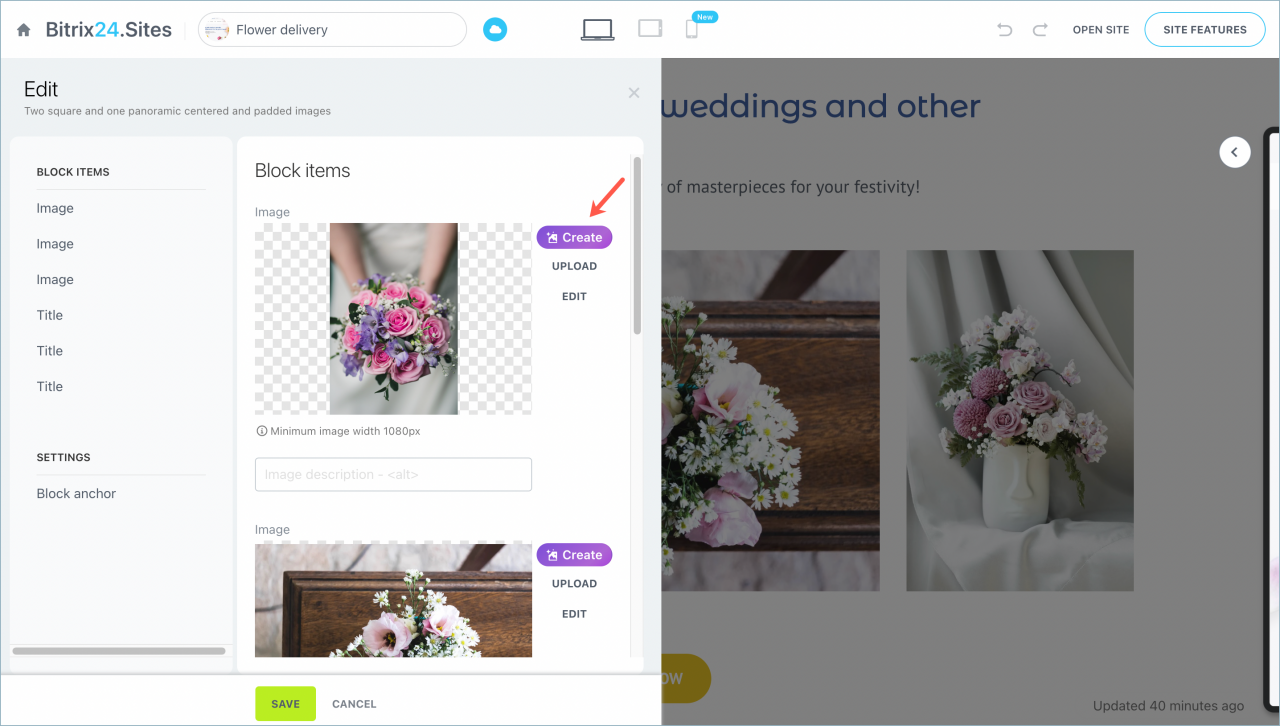 You can enter a request only in English.
Describe the desired image as much detail as possible and click Generate Image.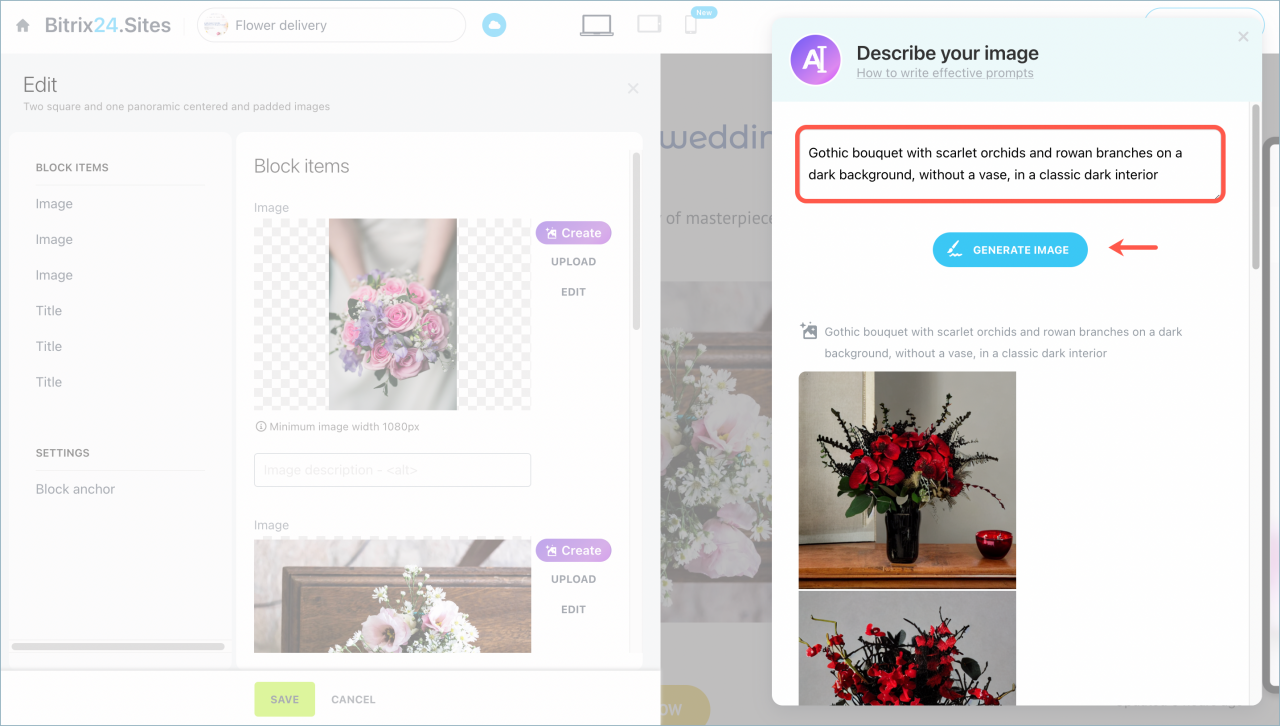 Then read the Terms of Use and click I acccept.
After generating the image, select the appropriate one and click Insert. Save the changes and continue working with the site.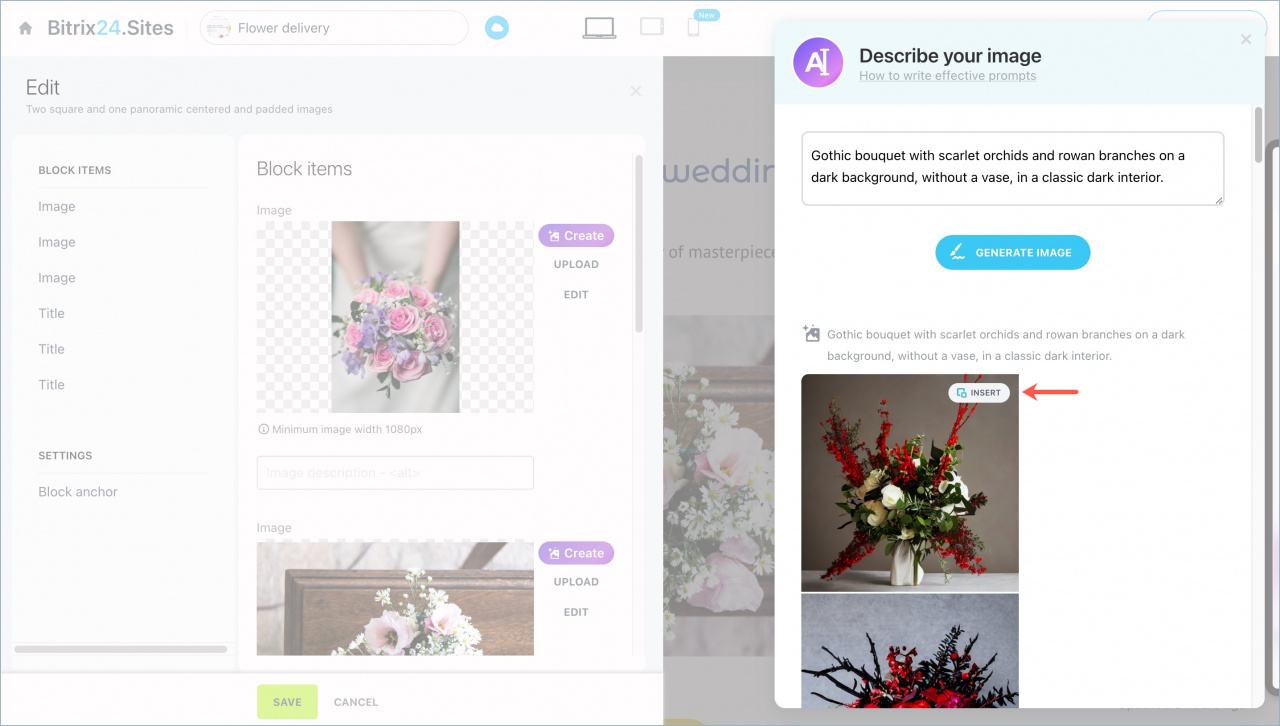 How the image changes depending on the request
We are going to enter the following description to generate an image:
Gothic bouquet with scarlet orchids and rowan branches on a dark background, without a vase, in a classic dark interior.
The system provides us with the following images: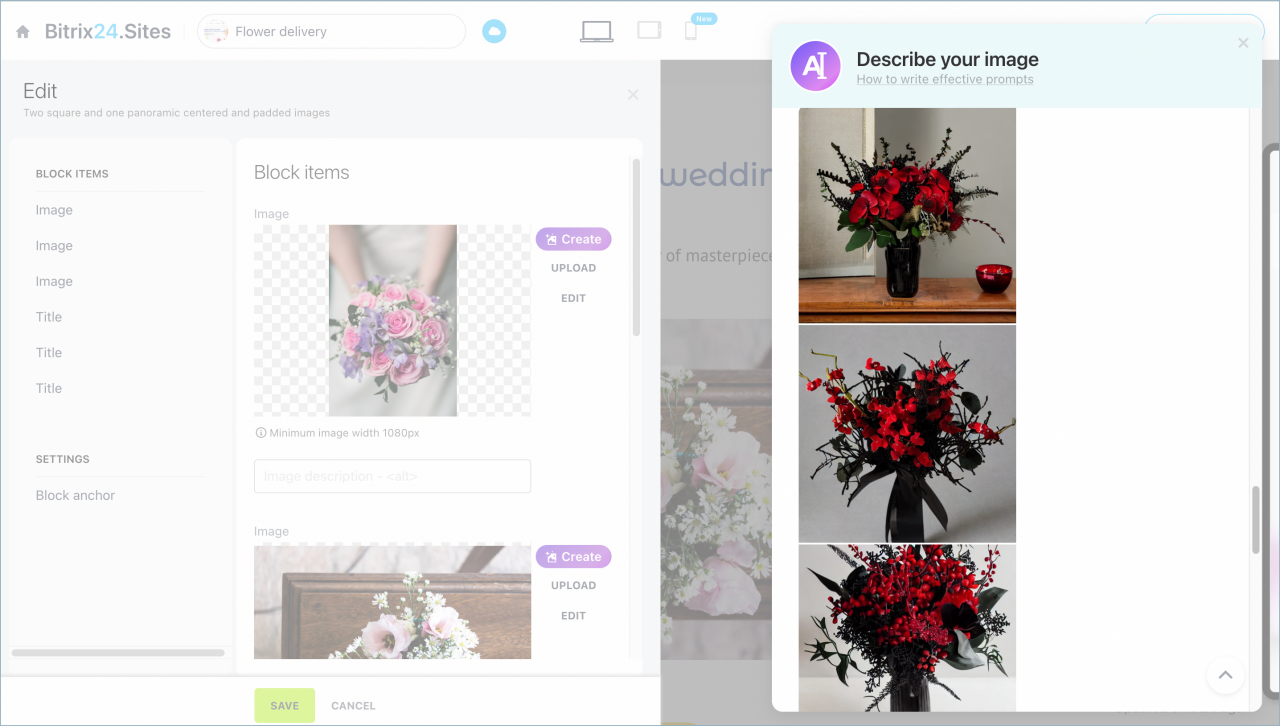 As you can see, the result is good, and it can be used on the site.
Now let's try to make it less descriptive:
Gothic bouquet without a vase.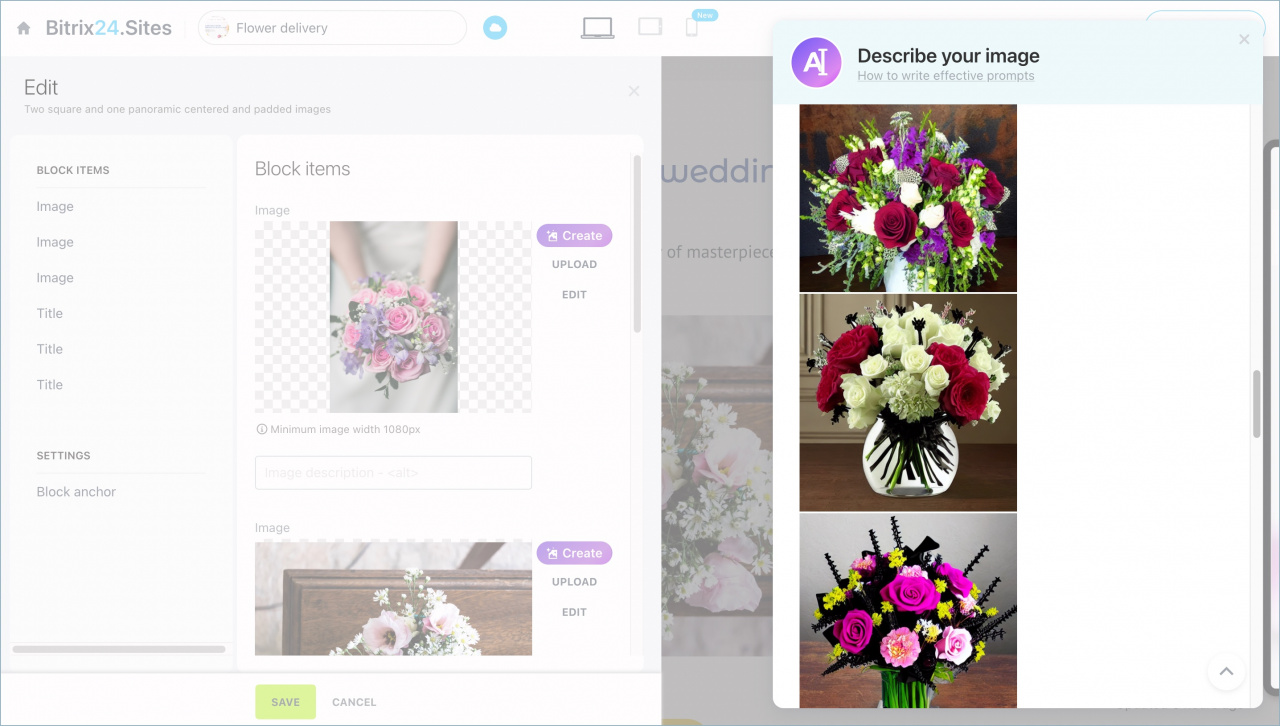 Since the request had fewer inputs, the result is worse: pictures are cropped and look unrealistic.
The more clearly you specify your request, the closer the generated images will be to the desired result.
Use the image generation functionality in Bitrix24 and increase the conversion rate of your website.