Sometimes you need to convert five leads at once or delete all deals.
Use group actions in CRM to apply an action to several CRM elements.
How it works
Group actions can be applied to any CRM elements when using the List view. Tick elements and select an action that you want to apply to them.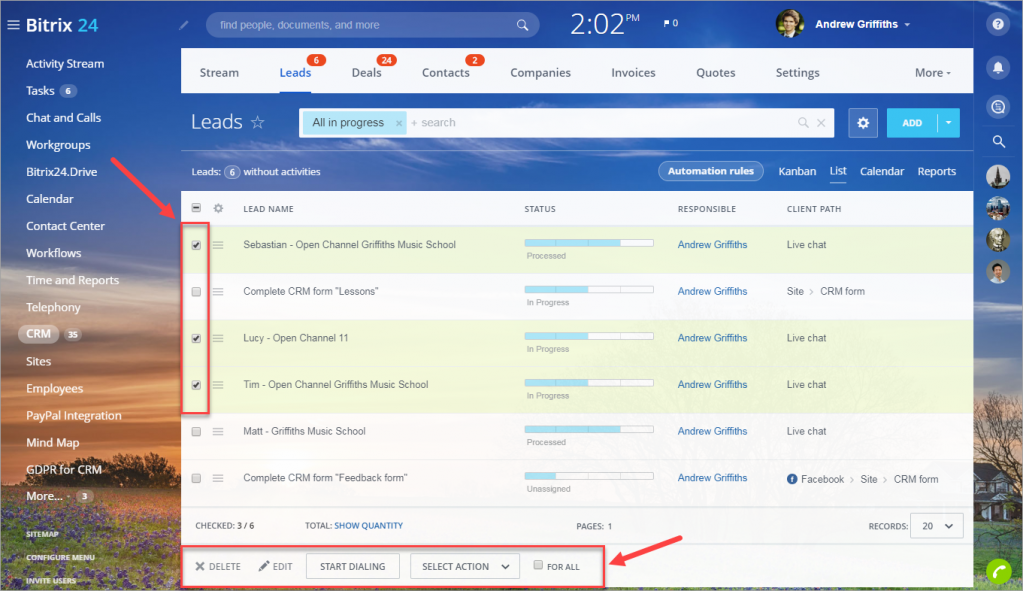 Enable
For all
option to apply an action to all items including those existing on other pages.
Note! Changing a lot of items puts a heavy load on the database. So we display a maximum of 100 values in the list. Despite the fact that changes can be applied to all items at once, it will not be possible to edit more than 200-300 elements at a time.
Here's a list of available actions:
Create campaign
Use this option to create a CRM marketing campaign for selected CRM elements. Specify what kind of a marketing campaign you want to create - SMS, email or voice broadcasting.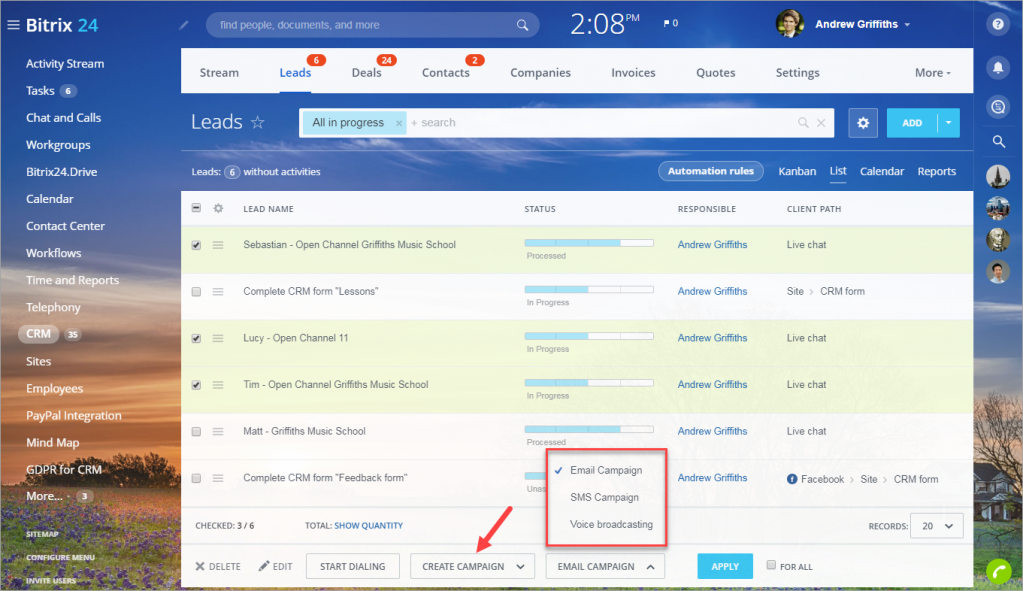 Add to segment
This option allows adding the selected elements to an existing segment or creating a new one. Then you can use this segment when starting a CRM marketing campaign.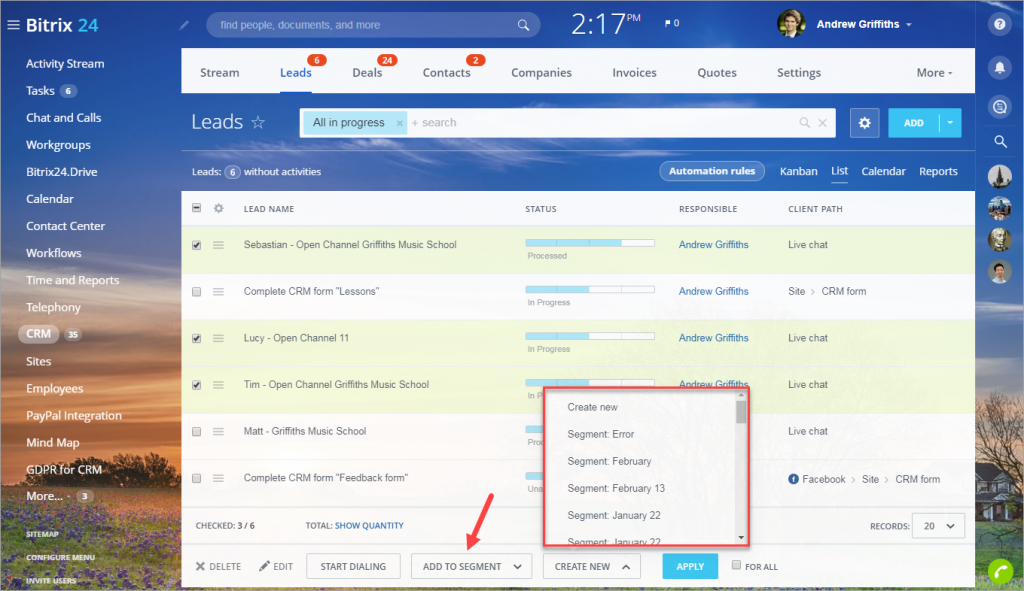 New task
If you select the
New task
action, a new task creation window will be opened. Selected CRM elements will be bound to the task automatically.
Also, Bitrix24 will automatically create an activity. The person responsible for the task and activity is the same user.
Set status
This action changes the status of all selected elements.
Assign responsible person
The action assigns a selected user as a person responsible for the selected CRM elements.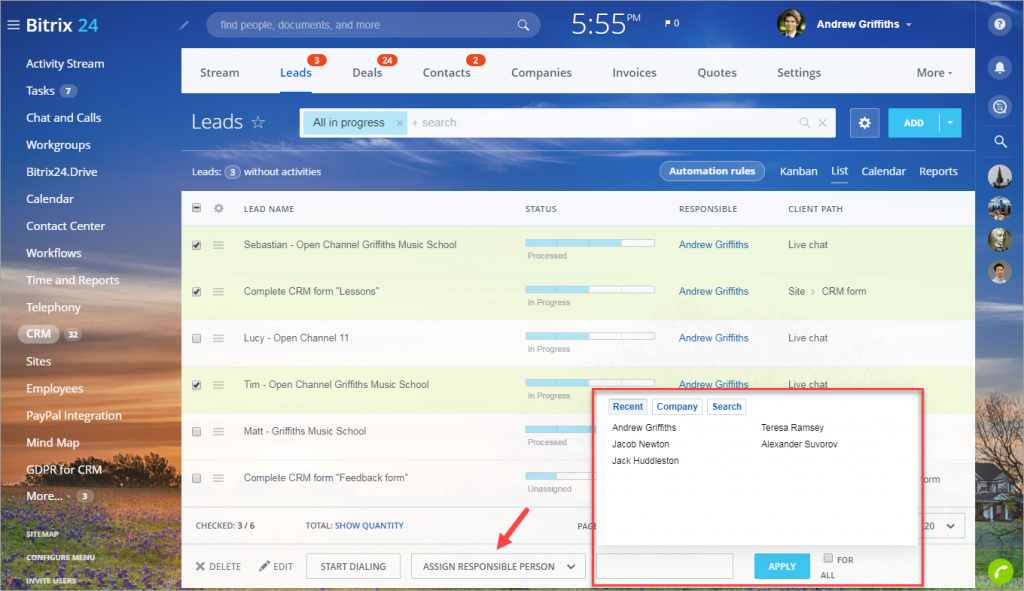 This option also comes in handy if you have problems with accessing some CRM elements when your company's structure has been changed.
Convert
Select this action if you want to convert leads to contacts, companies or deals.
Create call list
This action creates a call list. A new activity will be created.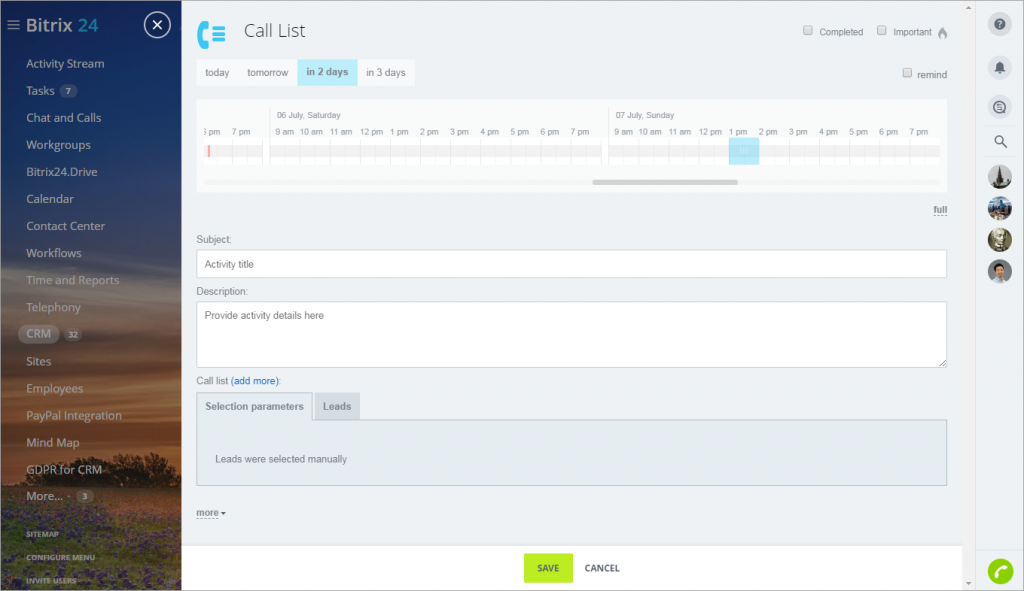 You can also start calling straight away by clicking the Start dialing button.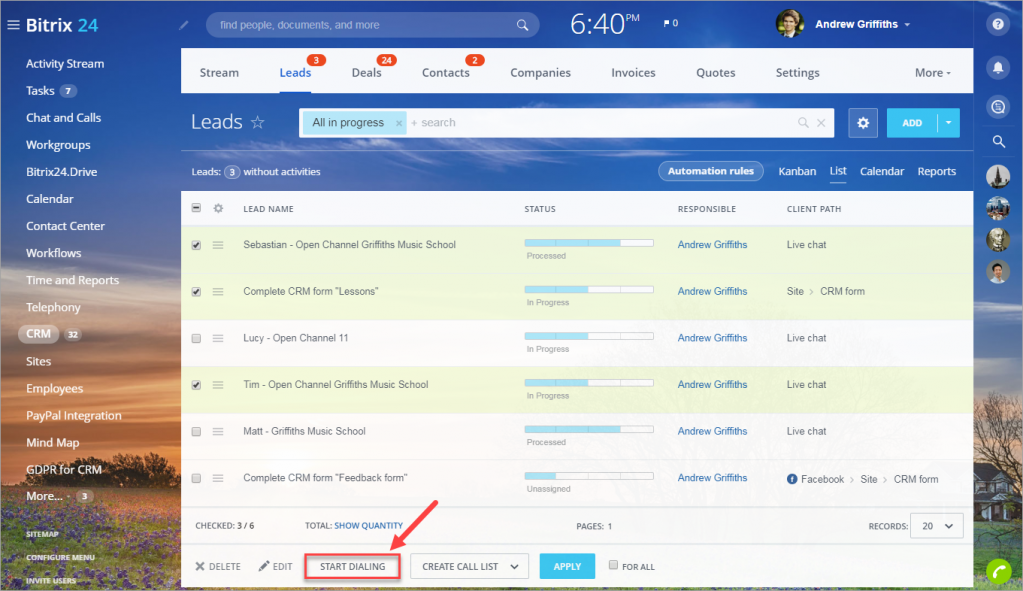 Make public
This action changes the
Available to everyone
field value.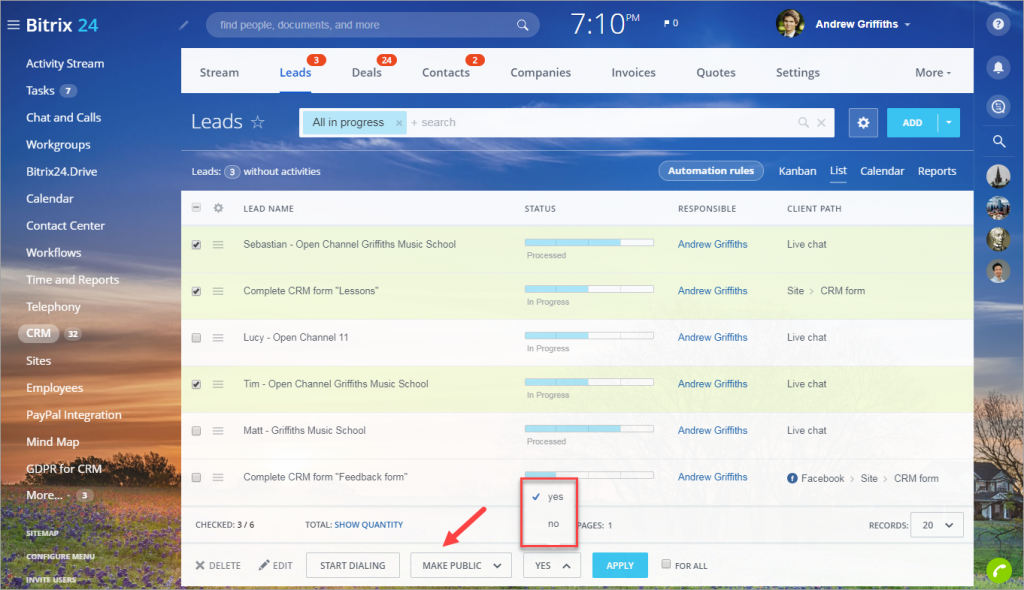 This field affects the access permissions to an element.
Move to pipeline (deals only)
This action moves the selected deals to the other pipeline.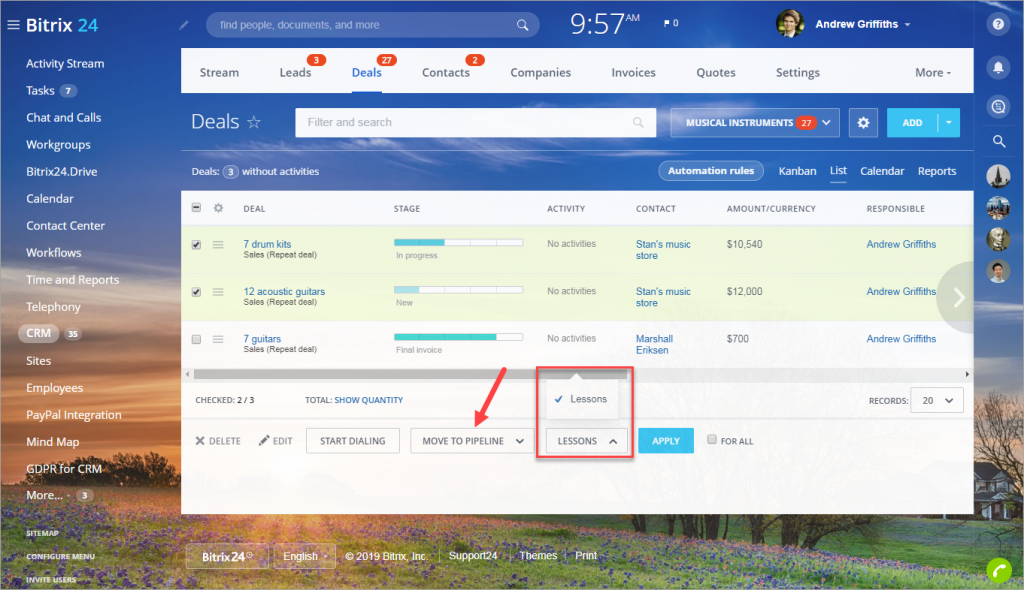 Include in export (contacts only)
Select
Yes
to make the selected contacts available for export.